DISCLAIMER: This content is provided for informational purposes only and is not intended as legal, accounting, tax, HR, or other professional advice. You are responsible for your own compliance with laws and regulations. You should contact your attorney or other relevant advisor for advice specific to your circumstances.
Toast is pleased to present a guest blog from Bryn Huntpalmer, editor of Modernize, a website devoted to providing inspiration for restaurant owners, homeowners, and others when upgrading their space.
Every restaurant owner knows that, while good food and quality service are extremely important, the dining experience is rounded out when you can create a unique ambiance that's consistent with your brand. The dimness of the lighting, the color palette you use, the amount of elbow room around each table, and even the emotion that you evoke through wall art can enrich or diminish an experience in seconds. Here are a few tips that will help guide you when selecting your restaurant's decor.
Do: Thoughtfully Establish Your Theme
If your restaurant serves luxury cuisine, you're not going to decorate it like a hole-in-the-wall catfish joint with red-checkered tablecloths and posters of the town's high school football team. Nailing down a theme or concept is essential, but if your restaurant lies somewhere in between five-star fancy and town relic, finding your exact vibe may take some real soul-searching.
The designers of The Old Blind School, a gastro pub in Liverpool pictured above, combined rustic and industrial looks to create something trendy yet utterly unique. It's clear that the designers carefully and thoughtfully coordinated the natural textures, the warm yellows, and the cool blues to work in tandem with the quirky-sophisticated menu. When you look at this establishment, you can get a firm sense of identity.
Don't: Over or Under-Decorate
There is a big difference between simplistic and snooze fest. Likewise, eclectic is a far cry from chaotic. If you're trying to keep it simple, make sure the decorations and features that you choose are high quality and full of character. If you're going for broke and covering the walls or tables with themed pieces, make sure your guests can still eat and converse comfortably without the centerpiece standing in the way or a painting falling off the wall.
Do: Choose Tableware that Adds to the Presentation of the Food
It's easy to get swept up in the big decor choices: tables, walls, lighting fixtures, etc. But the tiny details are what really punch in the theme and tie the look together to create ambiance. The way you present your food is almost as important as how it tastes. Choose durable and stylish tableware that won't give your guests the impression that this detail was an afterthought. Make sure the tableware doesn't take up too much space compared to the size of the table, and ensure that they are functional piece for every dish that you serve.


Don't: Dim the Lighting Too Much
Dim lighting can create the feel of intimacy, romance, and sophistication. But if you've ever tried to dine in a restaurant where you could only see your date's face by candlelight, you know that there can be too much of a good thing. It's one thing to darken the dining area to enhance the mood. It's another thing to make your guests feel like they need a good ghost story to tell.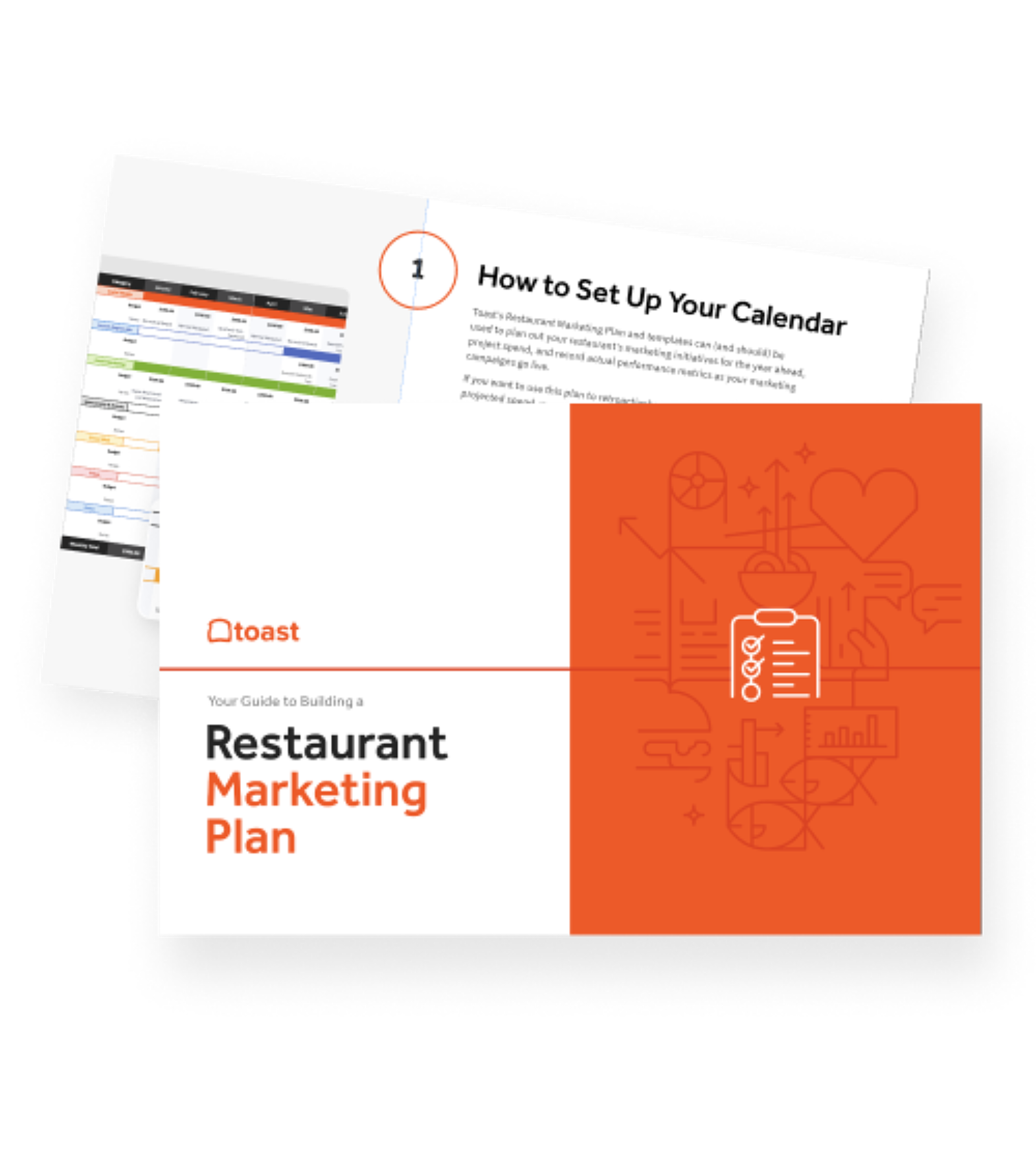 Restaurant Marketing Plan
Create a marketing plan that'll drive repeat business with this customizable marketing playbook template and interactive calendar.
Download
Do: Evoke the Culture Your Menu Draws From
Have you ever been to an Italian restaurant that didn't have paintings of rolling Tuscan landscapes and rich, dark colors? Or a French-style cafe without patio tables and a fancy script typeface on the signage? You don't have to do what's typical in your genre, but the theme will tie together smoothly if you let the menu's origin be the foundation for your decor, and then add your unique spin from there.
(P.S. Here are 10 pin-worthy restaurant designs for your inspiration.)
Don't: Crowd the Tables
A lively atmosphere is great. A total lack of elbow room isn't. While it's wonderful to be able to seat as many guests as come through your doors within a matter of minutes, that luxury shouldn't come at the expense of room to relax and hold private conversations.
These are just a few checkboxes to keep in mind as you create the atmosphere for your restaurant. There are no rules besides ensuring your guest's comfort and enjoyment and making design choices that match your creative vision.
* Pictures via Interiorzine, Modernize, and The Design Dish