DISCLAIMER: This content is provided for informational purposes only and is not intended as legal, accounting, tax, HR, or other professional advice. You are responsible for your own compliance with laws and regulations. You should contact your attorney or other relevant advisor for advice specific to your circumstances.
Business Plan for Delis Guide
The neighborhood deli is a tried-and-true business model that is part grocery store part prepared foods and requires less initial investment than some other restaurants. Even so, sourcing cold cuts, perfecting a chopped cheese or chicken salad recipe, and baking (or partnering with a local bakery for) fresh bread and bagels require careful planning.
A deli might be commonplace, but that doesn't mean it's fail-proof – customer expectations for what a deli should do could lead to success for a contemporary take on a classic, or force you to amend your vision. The customer experience and service of a new deli, just as much as its food, will attract and solidify the regular customer base that keeps delis profitable.
Planning to enter a community with a new business can seem overwhelming but starting a business plan is the way to chart a path to success for the deli of your dreams. Your aunt's corned beef recipe and that mac and cheese with the secret cheese blend can only be voted the best in your city once you start to sell them!
Why You Need a Deli Business Plan
Delis are culinary curiosities. There are so many types! From the classic Jewish delis like Katz's in New York, to the delis/bodegas/corner stores found all over the country in major cities, to the ones that specialize in stacked Italian sandwiches, to the delis in New Orleans where the po'boy sandwich was born, they're as ubiquitous as they are important. Reubens, clubs, and BLTs have similar traditions attached that have all morphed into the cultural icons customers expect from deli menus. Creating another classic deli business means meeting and exceeding the expectations of your local customers.
Or maybe you're not interested in a traditional deli menu and you have some big ideas about sandwiches that, while still in the price range customer expects, deliver complex and nuanced flavor profiles.
Navigating the space between traditional and contemporary and finding the ideal space, both physically and on the market, to position your deli for success is why you need a business plan. There are too many elements that will compete for your focus as you rush toward a grand opening to resist organizing them.
How to Write a Deli Business Plan (Description, Examples, Proposals)
As with any writing project, finding a place to start can be the most difficult task. Luckily, this fully customizable restaurant business plan makes it easy to figure out how to organize all the brilliant ideas you have for your deli. Read to the end of this article for writing advice about how to approach writing your plan and present it to potential investors or partners.
Related Restaurant Resources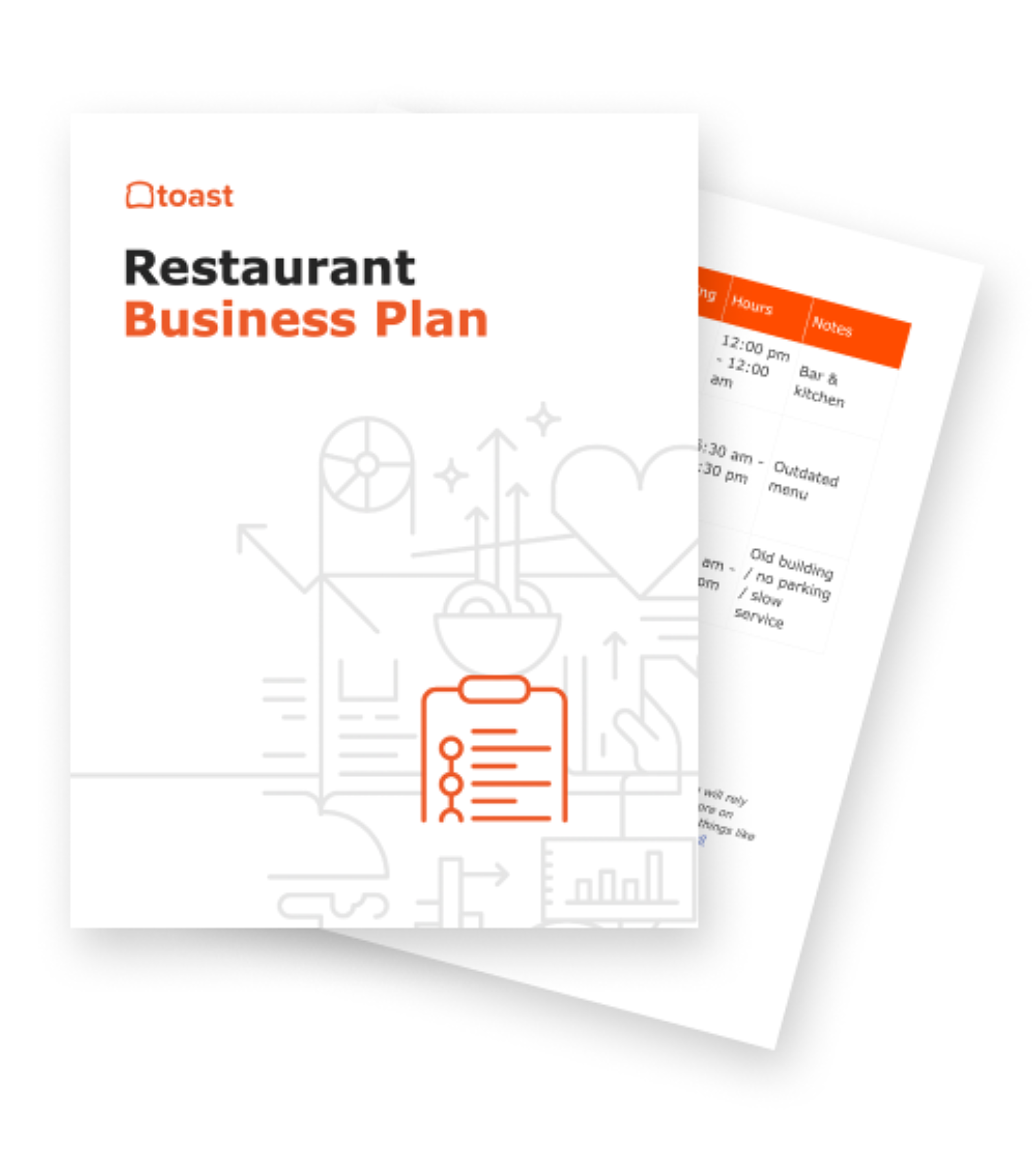 Restaurant Business Plan Template
No matter where you're at in your restaurant ownership journey, a business plan will be your north star. Organize your vision and ensure that nothing is overlooked with this free template.
Download
Elements of A Deli Business Plan
Executive Summary
The first section of your business plan is the executive summary which is a concise description of the vision you have for your deli. This section is also the first impression potential investors or partners will get of your business plan. Focus on answering this simple question as persuasively as possible – why do you want to open a deli?
Keep your audience in mind – the investors or partners you imagine supporting your venture – as you write your business plan. Get your readers excited about your deli and convince them to keep reading.
Introduce key elements of your business plan in this section as well. An overview of the budget, the business's mission and core values, and a coherent vision of your brand would be at home in the executive summary. Describe which consumers your business will cater to and what kind of experience and service you will provide them.
Company Overview
The company overview is a comprehensive summary of your business plan where your executive summary is concise. This section is also more practical than attention-grabbing. It works as a glossary and guide for the rest of your deli's business plan.
Start by defining your deli as either a unique addition to the tradition or following the well-worn path. The core vision for your deli, the products and services your deli will offer, information about the ownership structure of the business, and financial projections are all introduced in this section. The company overview also gives you a chance to introduce your marketing strategy, graphics, and the more conceptual visions for your deli.
Team and Management
You might have a romanticized idea of what working in your deli will look like – a fast-paced, skeleton crew of a grill cook and boisterous cashier taking names and calling orders. But in reality, more labor than selling and preparing deli fare will be required of your deli's staff.
Use this section to plan for the structure of your deli's business model and think about the role that you will fill in that structure. Are you some combination of an owner-operator, research and development team, and restaurant manager, or do you plan to hire and delegate for those roles?
Make a plan to hire cashiers, managers, and cooks, what you will expect from those roles and employees, and the kind of culture you will create in your business. Staffing needs are a major factor in the budgetary considerations of planning for your deli so it's crucial that you are detailed in this section so that your financial projections are accurate.
Sample Menu
Your deli's menu is at the heart of your business plan – your sample menu communicates the type of food you plan to serve and the equipment you'll need to prepare and serve that food. Beyond just building a sample menu, this section provides information about the supply chains you'll rely on to source the ingredients you'll need and how those things factor into your financial projections.
But don't forget to have fun – give your custom sandwiches quirky names that are on-brand for your deli or imagine some menu items that break with traditional deli fare while showcasing local ingredients or your chef's skills.
Design sample menus that let your investors know that you are passionate about the food you want to serve. Get them excited for your recipes and let them know that the only way to have them regularly is to help you realize your plans to open a deli.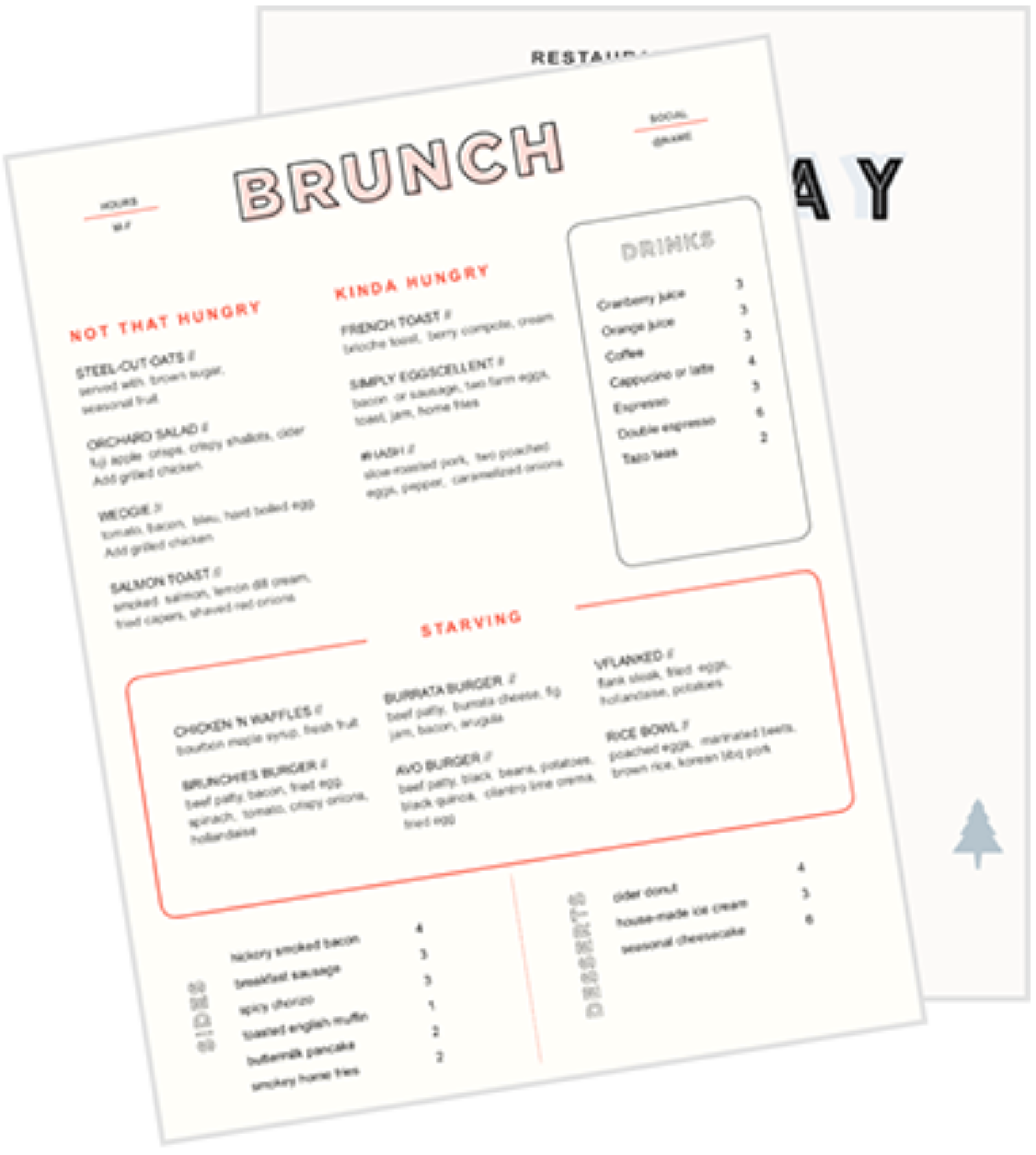 Restaurant Menu Templates
Use these menu templates as a starting point for your menu design or to give your menus a refresh.
Download
Market Analysis
Do you want to build a deli because you recognize an opening in a busy commercial neighborhood for a restaurant serving sandwiches and quick lunches? Then you're already thinking about the market you're entering and who your customer base will be.
A detailed market analysis lets the audience of your business plan know that you've charted a path to success for your business model – that you see an opening in the market and are planning to strategically fill it. The market analysis might also include information about online ordering, delivery, and other aspects of the customer experience that will expand your deli's reach.
Marketing and Publicity
Your market analysis helped you to locate the customers that are likely to frequent your deli, and a marketing and publicity strategy will help you turn visitors into regular customers. Write about loyalty programs, ongoing promotions, and daily or weekly specials that will keep customers coming back.
Write about how you plan to advertise your deli or how you will encourage customers to provide valuable – and cost-free – word-of-mouth marketing. Your deli's experience should be enough to get customers back in the door, but getting them to bring friends is the challenge your marketing and publicity plan is intended to meet.
Branded Graphics
The urge to use a sandwich for your deli's logo will be strong — but before you commission a sandwich artist to design typography and graphics for your deli, consider how your branding will create an idea of your business for your customer. Graphics will be the life of your customer's memory and recognition of your brand, especially if you plan to expand to multiple locations.
Manny's Cafeteria & Delicatessen in Chicago is an excellent example of a business that understands the power of bold graphics. The primary color, crimson red, is invigorating and the typography softens the overall aesthetic. How might you represent your business's core goals with graphics branding?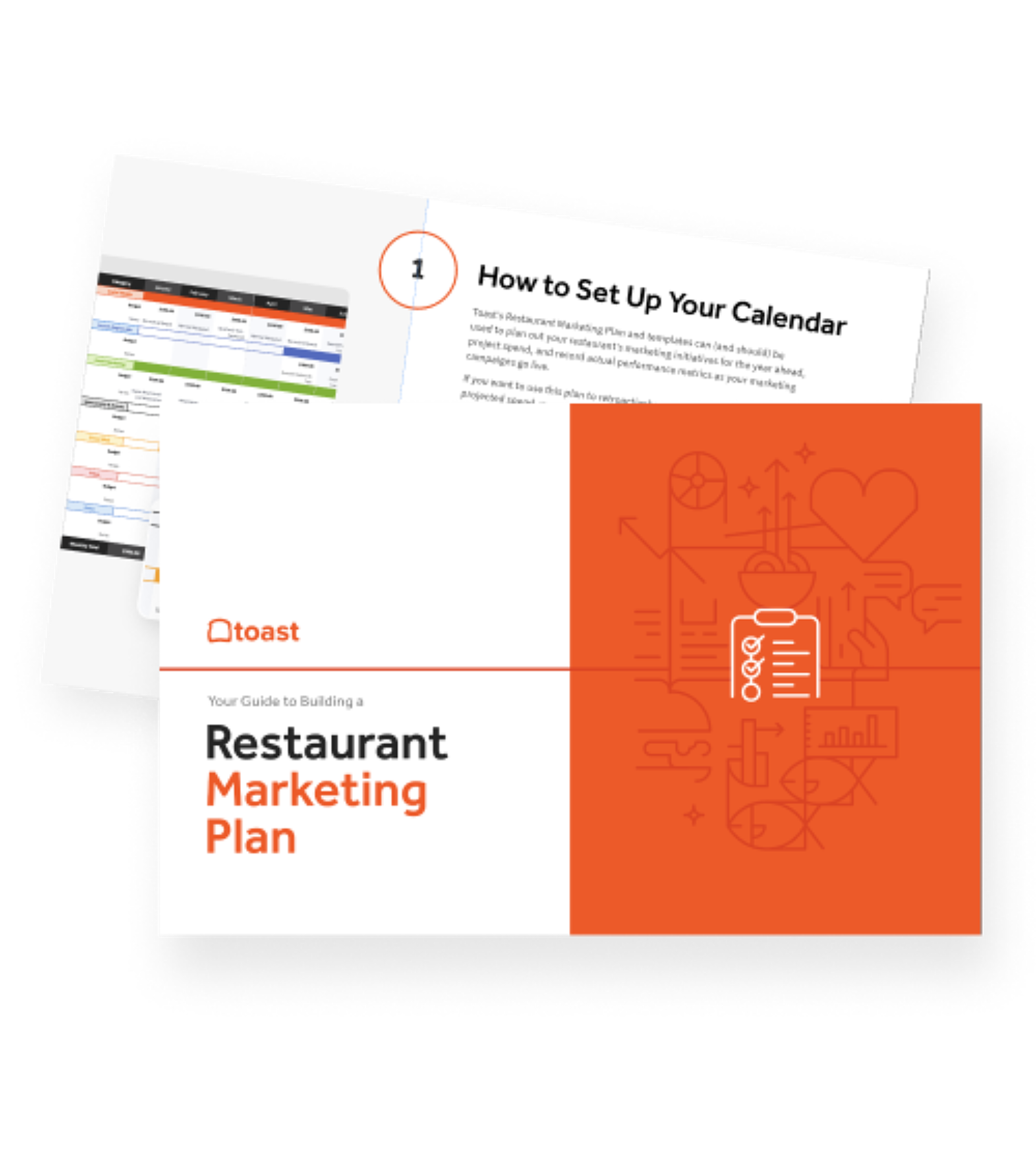 Restaurant Marketing Plan
Create a marketing plan that'll drive repeat business with this customizable marketing playbook template and interactive calendar.
Download
Business Operations
If the sample menu is the heart of your business plan, the business operations section is the brain. This section is where you plan for how your business will run on the micro-level of each customer transaction and the macro-level of quarterly and yearly profit and loss statements.
Map the network of operations of your business for potential investors and partners. Include details about seasonal specials or annual promotions that will make up for losses taken in slower parts of the year; loyalty programs and the details of how you create a customer experience that is worth returning for can also be detailed in the business operations section.
Restaurant POS Comparison Tool
A free, customizable Restaurant POS Comparison Tool to research and compare point of sale systems in one Excel spreadsheet or editable PDF.
Download
Financing and Loans
The startup costs for a deli are relatively low compared to other types of restaurants, but it's important to plan carefully how you will support your business financially. Write about how you will prepare to purchase equipment, hire and train staff, purchase licenses, mortgage or rent a space, and market your deli's opening.
Consider all your financing options when planning to open a deli – including lines of credit, small business administration (SBA) loans, merchant cash advances, crowdfunding, commercial real estate loans, equipment financing, purchase order financing, and bank or alternative loans.
---
Read this next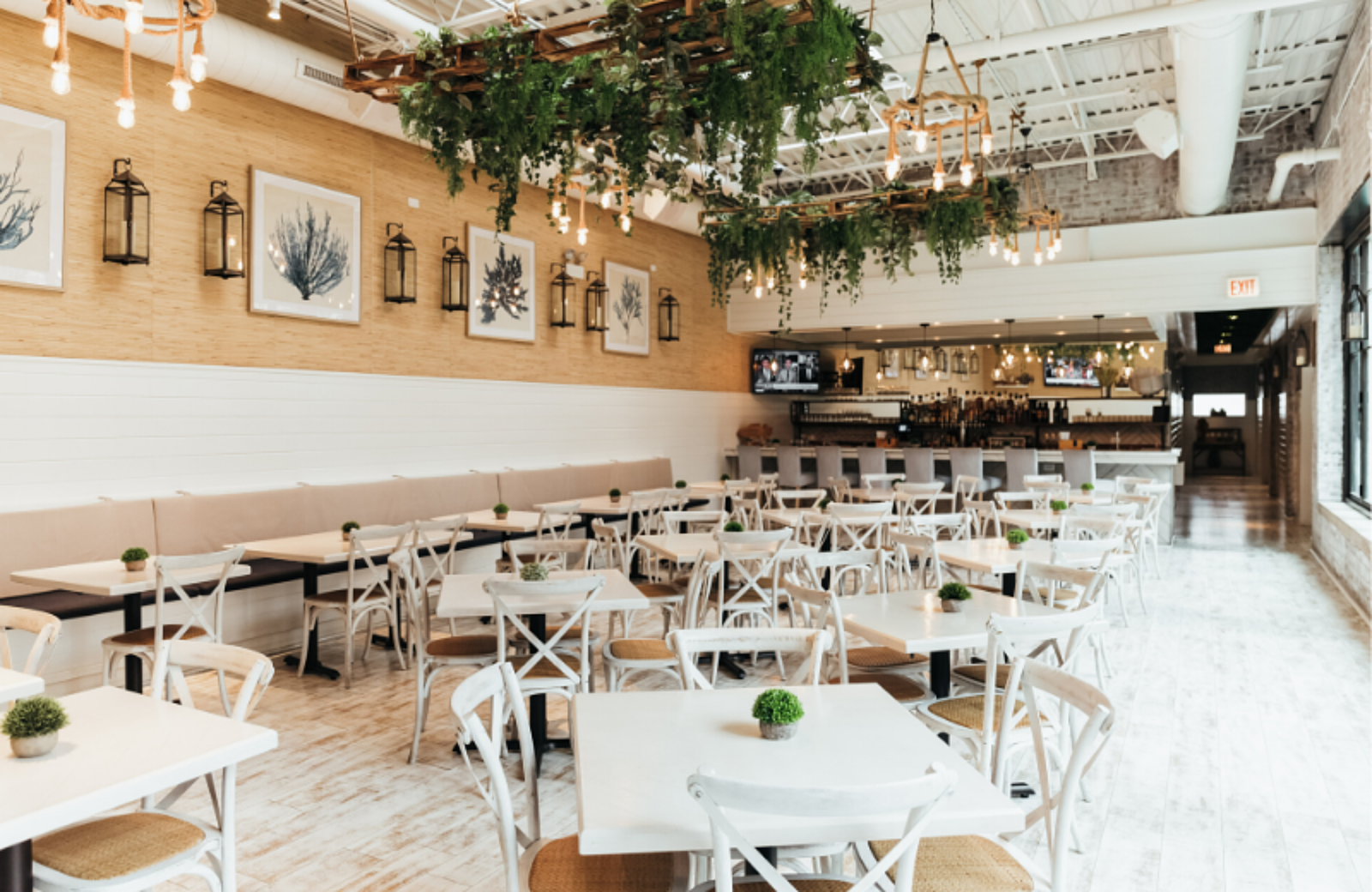 The Complete Guide to Restaurant Financing and Loans
Whether you're opening a new restaurant, expanding your concept, or renovating within your existing four-walls, you're going to need capital to make it all happen.
Sales Forecasts and Operating Expenses
Use this section to carefully combine the details from the rest of your plan to make a budget of your operating expenses. These include all the costs of running your deli, including training, equipment, maintenance, labor, supplies, rent, loan payments, etc.
Business plans commonly include a break-even analysis which compares the sales required to break even with the cost of expenses each month. Investors will be interested in the potential for profit and loss to assess the risk of contributing to your business, but a profit and loss statement for a business that isn't open yet requires some educated projections.
A cash flow analysis shows investors that the company can support itself without additional investments by detailing planned spending on labor, supplies, and operations. Be sure to consider how the costs unique to your deli, such as cleaning supplies or seasonal labor costs, balance at the end of each quarter.
How to Present Your Deli Business Plan
There are a few ways to prepare to communicate with investors about your business plan and get them interested. As you write and edit your plan, you'll have become the world's only expert on your deli business. Send that business plan far and wide to banks and potential investors, and think about crafting your elevator pitch and your full-length presentation (slides and all) to implement depending on what kind of situation you're in. A networking event will require a different type of pitch than a sit-down meeting.
Once you secure a meeting with a potential investor or partner, you'll want to share a more detailed presentation that presents all the key elements of your business plan. It's good to anticipate potential questions and prepare answers for questions you encounter for the first time. When networking, be honest and genuine, even if you don't have a ready answer for each question that comes your way — just let the interested party know you'll get them an answer as soon as possible, and follow through!
Related Deli Resources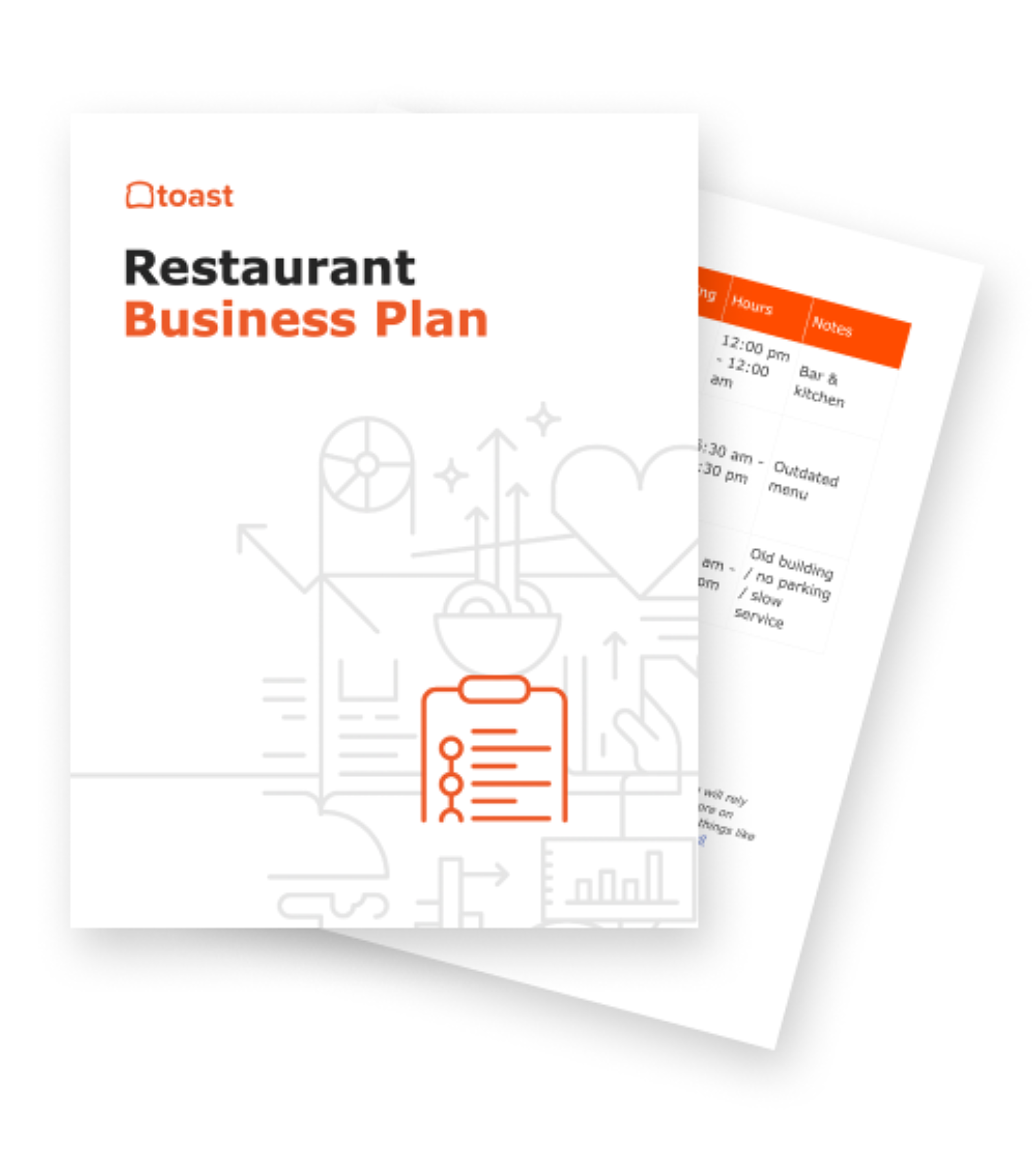 Restaurant Business Plan Template
No matter where you're at in your restaurant ownership journey, a business plan will be your north star. Organize your vision and ensure that nothing is overlooked with this free template.
Download