DISCLAIMER: This content is provided for informational purposes only and is not intended as legal, accounting, tax, HR, or other professional advice. You are responsible for your own compliance with laws and regulations. You should contact your attorney or other relevant advisor for advice specific to your circumstances.
Business Plan for Cafes Guide
Great cafes are a combination of particularly good coffee, an inviting space to linger, and delicious treats to snack on while hanging out. Falling somewhere between a coffee stand, a sandwich shop, and a bistro, cafes occupy a unique and vital place in the restaurant economy. But it is the space that they provide for people to meet, gather, share food, work, or just be in public that is distinct about a cafe.
The cafe is a lower-stakes business model that requires lower start-up costs and overhead than larger restaurants, but carving a space for your cafe in the market and charting a path to success are important considerations of opening any new cafe business. There's likely another cafe nearby, so how will you make sure to stand out?
Why You Need a Cafe Business Plan
Finding an open spot in the market for a cafe, and setting yourself apart from the local competition, will be necessary for the success of your business.
Building a business plan gets you to start making concrete decisions about your cafe, the space you will create, the types of food and beverages you'll serve, and the kind of customer experience you imagine creating.
Curating a space where people gather to meet, conduct business, read, study, and eat takes detailed and nuanced decision making about the intricate overlapping details of your business model – details that you can begin to map out with this business plan. It takes a lot of work to open a cafe, and there's dozens of things to cross off a list, so business plans help keep you on track. They're also extremely useful when you're seeking out funding for your new business: business plans help show you're thinking about building a sustainable cafe that's set to be open (and successful!) for years to come.
How to Write a Cafe Business Plan (Description, Examples, Proposals)
Starting a writing project is often the most difficult part, contending with the unlimited possibility of a blank page. So don't start with a blank page. Use this fully customizable cafe business plan template to start envisioning your next cafe, and read on to learn what to add in each section.
Related Restaurant Resources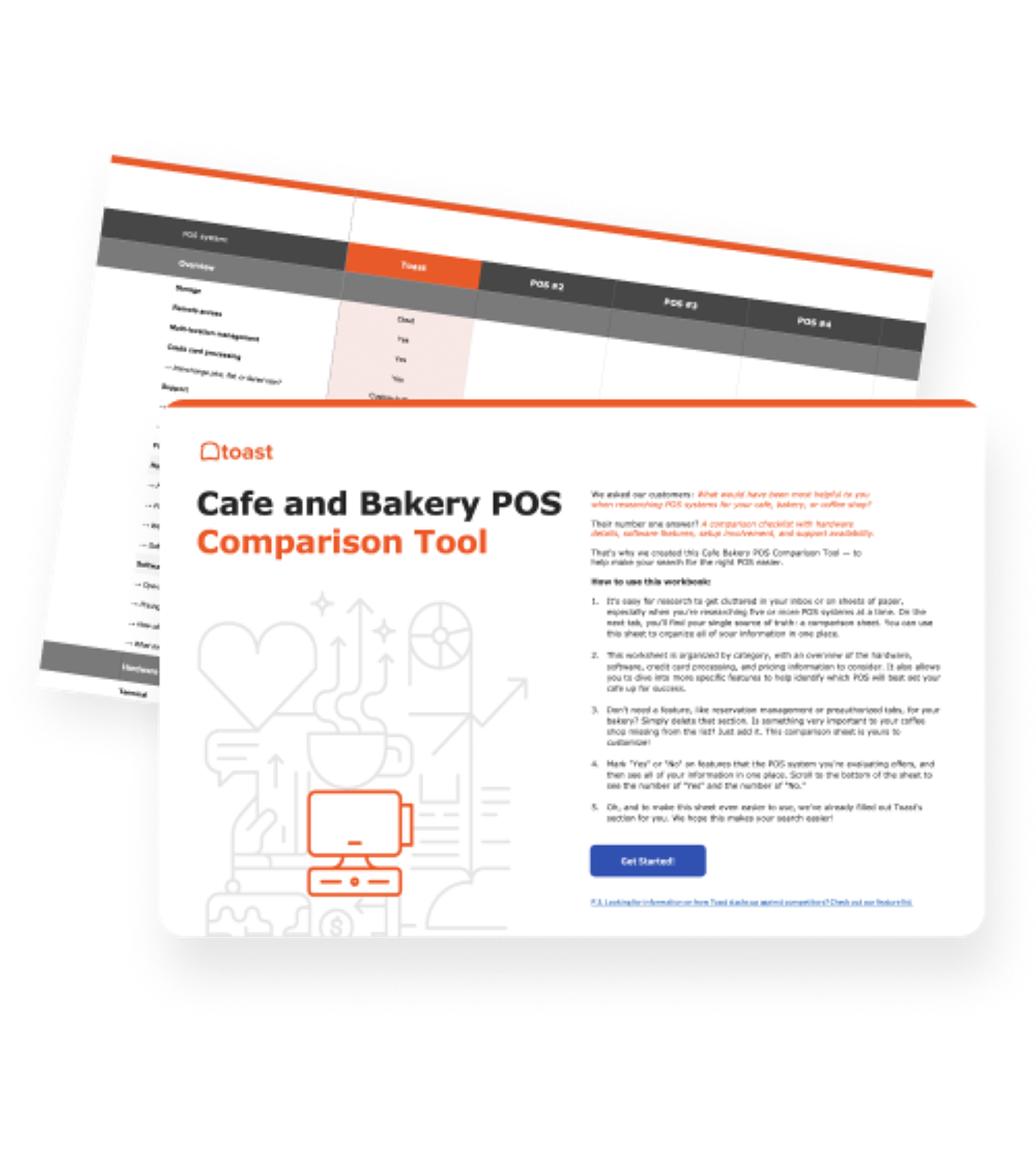 Cafe and Bakery POS Comparison Tool
A free, customizable Cafe and Bakery POS Comparison Tool to research and compare point of sale systems in one Excel spreadsheet or editable PDF.
Download
Elements of a Cafe Business Plan
Executive Summary
The first section of your business plan is your primary opportunity to catch the attention of potential investors and partners. Keep your audience in mind while providing a concise summary of your vision and motivations for opening a cafe.
Describe key elements of your business plan, such as the business's mission and core values, an overview of the budget, and a coherent vision for your brand in vivid detail that provides information and gets potential partners excited about the opportunity to invest.
Paint a picture of the space you'll be creating, who will use that space, and how it will become and stay a successful business model. Answer questions like what type of experience will you be providing and why customers will want to return.
Company Overview
This section is a comprehensive summary of your business plan and focuses on the detail that the executive summary replaced with persuasive tactics. The company overview is more practical than attention-grabbing. It works as a glossary and guide for the rest of your cafe's business plan.
Start with a definition of your cafe. Is it espresso-focused, a tea house, a cozy stop for breakfast sandwiches and drip coffee, or a grab-and-go commuter cafe? Also introduce information about the ownership structure, financial projections, market analysis, publicity strategy, and the roles you'll need to find talent to fill.
The company overview also gives you a chance to introduce branding, graphics, any charity work your business will engage in, and all the more conceptual visions of your brand. Between the executive summary and company overview, your audience should know about your business plan and where to look in the document for information about key elements.
Team and Management
The staffing needs of your cafe should be outlined in detail in this section. First, define your role in the cafe. Are you the research and development team, general manager, a hands-off owner who deals with timesheets, or some combination of those roles?
Use this section to plan the people structure of your business model. Give investors a picture of who is going to manage your cafe, build schedules, make the drinks and food, develop recipes, do marketing and publicity, and how they will work together to curate the customer experience of your cafe.
Make a timeline for hiring and training new staff and what you expect from each role. Staffing needs are a major factor in planning for your cafe's budget and financial projections, so it's crucial that you are detailed in this section to inform accurate financial estimates.
Sample Menu
Cafe menus are best when a little bit predictable and a little bit fun, and the sample menu is the heart of a good business plan. It communicates the types of food and beverages that you plan to serve, the equipment needed to serve those items, and the supply chains you'll be entering to keep those stocked in your store(s).
If espresso drinks are on your menu, provide information in this section or elsewhere about the kind of espresso machine you'll purchase, which can be a major investment depending on quality. Make the same kinds of decisions about grills, blenders, ovens, and the other cooking and kitchen equipment that you'll need for your cafe.
Those things will factor into your budget so it's important to outline those decisions here. Design sample menus that let investors feel your passion for the food, drinks, and the experience you plan to create for customers.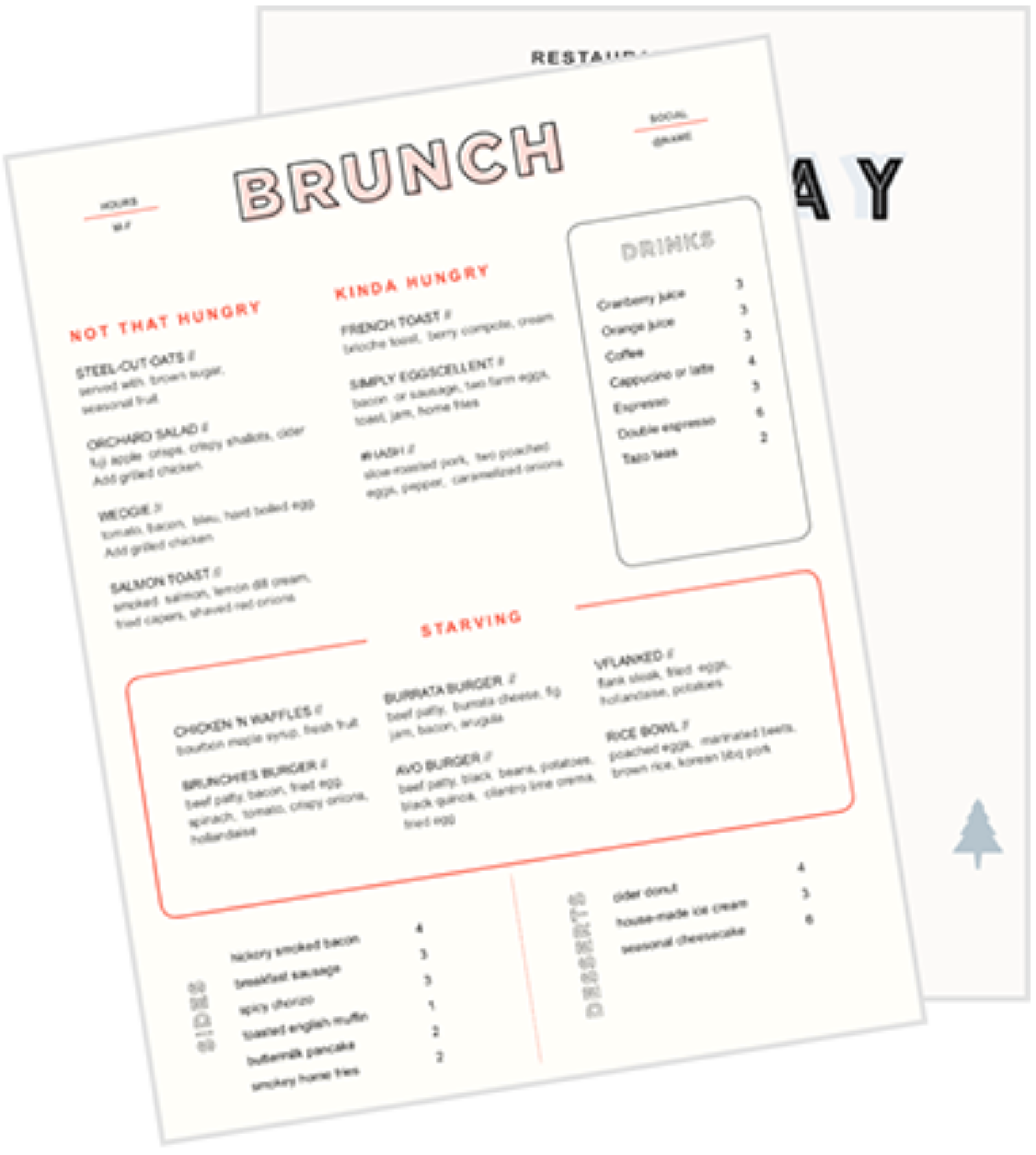 Restaurant Menu Templates
Use these menu templates as a starting point for your menu design or to give your menus a refresh.
Download
Market Analysis
The market analysis provides a detailed look at the location of your cafe, the customers that location gives you access to, how you'll expand your reach with online ordering or delivery, and the competition you'll encounter in that area. Use this section to impress upon your potential investors that you've charted a path to success for your cafe before spending any of your (or their) investment.
This section might include information about your motivations for opening a cafe and why you think it's the right time for you, specifically, to enter this market. It's a great opportunity to calm potential investors' anxieties about partnering with your cafe.
Marketing and Publicity
Once you've pinpointed the kind of customer you're planning to serve, make a plan to grab and keep their attention. A grand opening might not be the right fit for a cafe so you might consider a soft opening instead to generate some mystique and word-of-mouth publicity for your brand.
A solid marketing and publicity strategy lets your investors know that you're not just business savvy, but that you can convince customers to buy what you offer, which will help to impress them into investing or partnering in your cafe. Many coffee shops go all-in on digital marketing, staying active on social media and ensuring they have a robust web presence with a great website.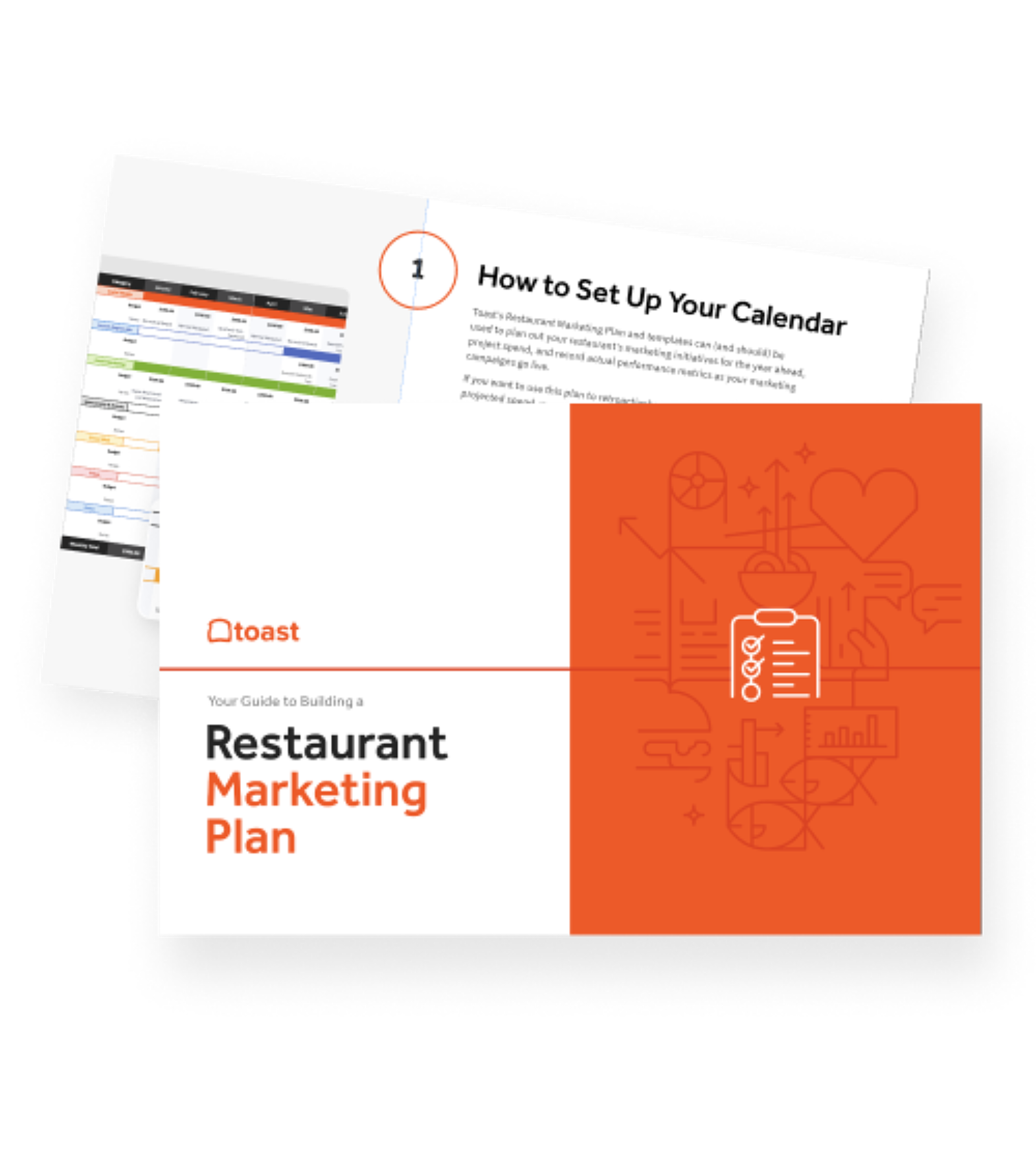 Restaurant Marketing Plan
Create a marketing plan that'll drive repeat business with this customizable marketing playbook template and interactive calendar.
Download
Branded Graphics
Because there is so much competition in the coffee market, a clear, cohesive brand is crucial to helping you attract customers — then, your consistent, quality coffee and service will create regular customers once they're in the door.
Creating graphics for your new cafe that capture the ethos of your brand and communicate it to customers in a memorable way is one of the most fun parts of planning a new business. Work with a designer or use the software available to you to create typography and logos that work coherently with your vision for your brand.
Graphics will be present in your cafe, on the packaging, on your websites, and will stick in your customers' minds for brand recognition. Plan carefully how you want to brand your cafe because rebranding can be risky and costly.
Emissary, a cafe in Washington DC, uses a minimal style and simple typographic logo to foreground their commitment to a fresh menu and quality espresso beverages. Think about how you might capture your cafe's style and mission with graphics like Emissary has.
Business Operations
The business operations section is where you plan for how your business will run from the micro-level of each customer transaction to the macro-level of quarterly and yearly profit and loss statements. If sample menus are the heart of the business plan, the business operations section is the brain, responsible for storing, sorting, and applying the information in the rest of the plan.
Map the network of operations that keep your business running smoothly. Include information about seasonal recipes, special drinks, or annual promotions that will make up for losses taking in slower parts of the year. The details of loyalty programs and how all the operations work together to create a customer experience worth returning for would also be at home in the business operations section.
Sales Forecasts and Operating Expenses
Use this section to carefully combine the details from across your cafe's business plan and make a budget of your operating expenses. These include the costs of running your cafe, including training, equipment, maintenance, labor, supplies, rent, loan payments, etc.
Business plans commonly include a "break-even analysis" which compares the sales required to break even with the cost of expenses each month. Investors will be interested in the potential for profit and loss to assess the risk of contributing to your business, but a profit and loss statement for a business that isn't open yet requires some educated projections.
A cash flow analysis shows investors that the company can support itself without additional investments by detailing planned spending on labor, supplies, and operations. Be sure to consider how the costs unique to your brewery, such as cleaning supplies or seasonal labor costs, balance at the end of each quarter.
Financing and Loans
The startup costs for a cafe will depend on a number of factors, such as the quality of equipment, coffee, teas, and foods you plan to serve. Use this section of your business plan to prepare to purchase equipment, pay to hire and train staff, purchase licenses, rent or lease a space, and market your cafe's opening.
Consider all your financing options when planning to open a cafe – including lines of credit, small business administration (SBA) loans, merchant cash advances, crowdfunding, commercial real estate loans, equipment financing, purchase order financing, and bank or alternative loans.
---
Read this next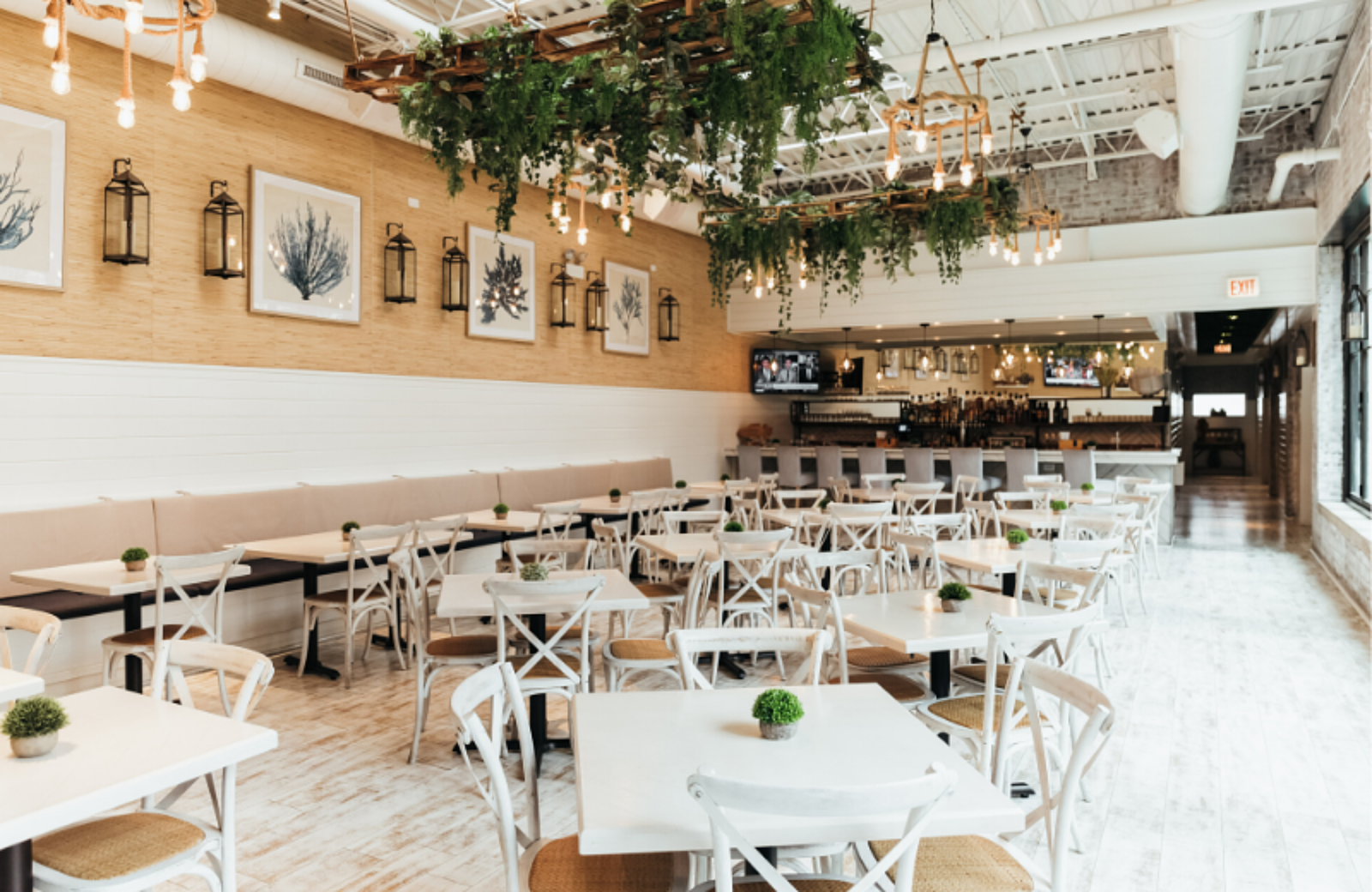 The Complete Guide to Restaurant Financing and Loans
Whether you're opening a new restaurant, expanding your concept, or renovating within your existing four-walls, you're going to need capital to make it all happen.
How to Present a Cafe Business Plan
There are a few ways to prepare to communicate with investors about your business plan and get them interested. It can be helpful to build out a full-length presentation that you'll share at formal investor meetings, and then distill the main takeaways down to a short pitch of a few minutes for when you're trying to secure that meeting. Then, going even more condensed, a well-crafted 30-second elevator pitch can help you entice lots of potential investors in a wide variety of situations: from parties to networking events. Be sure to include something exciting or make an opportunity for questions to keep people talking.
It's good to anticipate potential questions and prepare answers for questions you encounter for the first time. When networking, be honest and genuine, even if you don't have a ready answer for each question that comes your way – just let your listeners know that you'll get an answer to them at a later date, and then follow up as soon as possible.
Send your business plan to investors and banks far and wide – put your concept and plan in the hands and minds of as many people as possible. You can't hear no (or yes!) unless you ask.
Related Cafe Resources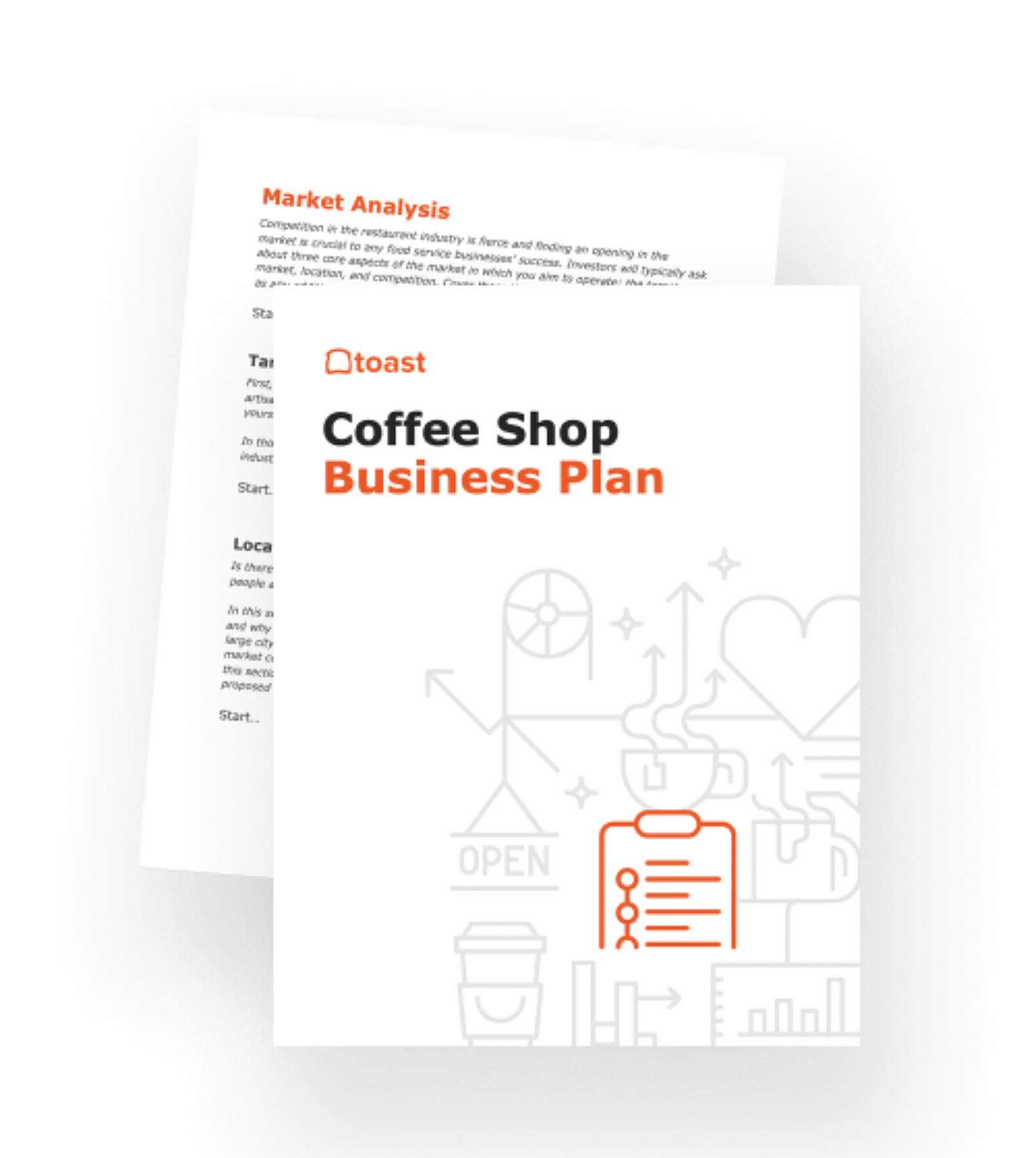 Coffee Shop Business Plan Template
Use this free coffee shop business plan template to easily create a great business plan that organizes your vision and helps you start, grow, or raise funding for your coffee shop.
Download