DISCLAIMER: This content is provided for informational purposes only and is not intended as legal, accounting, tax, HR, or other professional advice. You are responsible for your own compliance with laws and regulations. You should contact your attorney or other relevant advisor for advice specific to your circumstances.
Looking to open a cafe? Here's inspiration from other cafe owners who have brought their own cafe ideas to life to help you brainstorm concepts, themes, and ideas.
As of 2022, there are just over 65,000 coffee and snack shops in the United States, aka cafes. That's a 2.4% increase since 2021. We can safely say that the popularity of cafes doesn't seem to be waning anytime soon. And, while such a huge number might seem intimidating for an aspiring cafe owner, there's always going to be space in the world for new and unique restaurant ideas.
A stand-out cafe concept might be just what you need to create your local community's next favorite hangout spot.
To help inspire your dream cafe themes and concepts, we're exploring where cafe owners find inspiration and analyzing what makes successful cafes work.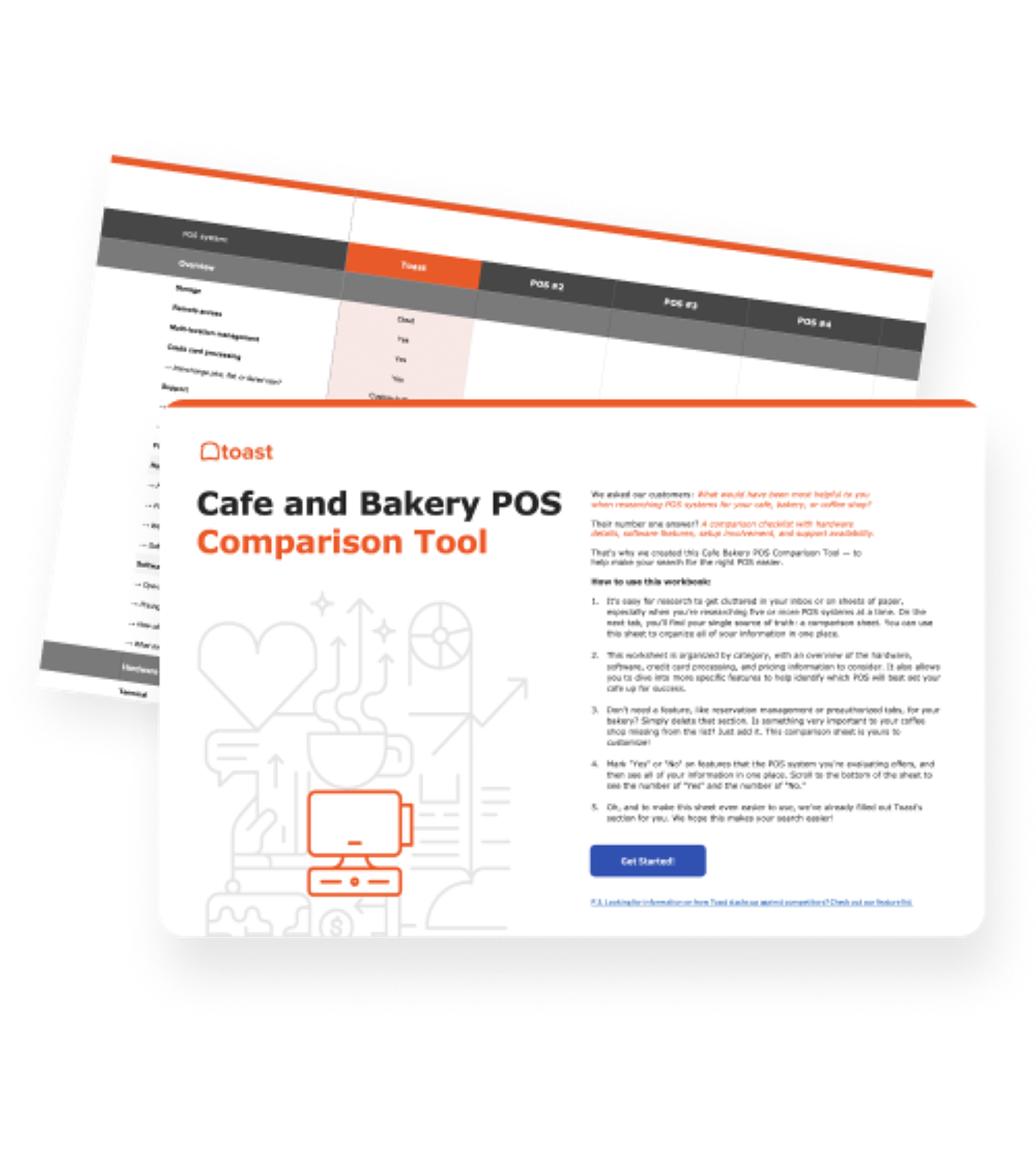 Cafe and Bakery POS Comparison Tool
A free, customizable Cafe and Bakery POS Comparison Tool to research and compare point of sale systems in one Excel spreadsheet or editable PDF.
Download
Inspirational Stories from Cafe Owners
Every great business starts with an idea. Any successful cafe or restaurant out there began with a thread of an idea that turned into a fully functioning business. Grabbing onto that initial thread is going to be the first big step you take to get started on opening your dream cafe and working through all the challenges that come with it.
Often, many cafe owners find themselves pushed by universal goals such as creating long-lasting opportunities for themselves, their families, and their communities. These aspirations go a long way in making cafes local hot spots for all customers. So, where are these passionate cafe owners getting their ideas and concepts for their businesses?
Future cafe owners like yourself can find inspiration for their cafe ideas anywhere, including:
Having a specific concept that you are passionate about

Filling a gap you see in your community or a specific market

Building a long-lasting legacy for your family and friends

Creating opportunities for your community

Looking to share the love of coffee and food
Here are a few examples of cafe mission statements and stories that show why these cafes resonate with their communities.
"We strive to not only brighten your day with an amazing cup of coffee but aim to fully connect with our community and have a lasting impact on all that we serve." - Brevity Coffee
"Experience the vibe of tantalizing Hip Hop artistry and coffee products curated from East Africa. We are on a mission to bridge the worlds of Coffee, Hip-Hop, and culture." - Dope Coffee
"321 Coffee is a coffee shop and roaster built on inclusion. Based in Raleigh, NC, 321 currently employs over 30 adults with intellectual and developmental disabilities (IDD). We are demonstrating the value of an inclusive business model." - 321 Coffee
Now, let's take a look at specific cafe ideas, themes, and concepts to get your creative juices flowing.
25 Inspiring Examples of Ideas, Themes, and Concepts for Cafes
1. Make it a micro-roastery
Based in Brooklyn, Sey Coffee is a "contemporary micro-roastery" that offers its customers a very bright and airy space to enjoy its seasonal coffee menu. Sey sources its coffee on a rotating basis, with an exciting array of flavors moving in and out of the cafe. They also maintain a loyal customer base through their exclusive monthly coffee subscription.
2. Lean into branding
Cat & Cloud started with one cafe in Santa Cruz. Now, they have four total locations with a roastery to boot. They've strategically matched their branding with their cafe design. From their cafes to the coffee bags, Cat & Cloud channels a vibrant and easy-going vibe through bright colors and tons of exciting coffee choices.
3. Stand the test of time
Proving that cafes can stand the test of time, Cafe Louvre in Prague has a rich history of famous regulars, from Albert Einstein to Frans Kafka. The cafe has an elegant atmosphere that transports you back to the late 19th century. It's also a place to hang out, with breakfast, lunch, and dinner options.
4. Offer unique flavors and a bold brand
The Blind Tiger Cafe is all about coffee. A bold brand that is speakeasy meets coffee, this cafe focuses on bringing taste and excitement to its customers. Their menu features options you won't find anywhere else, like the "Dirty Thai-ger" or espresso bonbon. With such innovative branding and coffee choices, The Blind Tiger Cafe has successfully opened several locations.
5. Use family recipes and local ingredients
The Southern Grind Coffee House all started with a dream to one day own a restaurant (much like your own dreams to own a cafe.) Based in Alabama, this coffee house now sports two locations that bring family recipes and fresh ingredients together, while channeling all the beach vibes. The Southern Grind serves up coffee, non-coffee drinks, and a full menu of food that includes breakfast, lunch, dinner, and dessert.
6. Draw inspiration from pop culture
Cup o' Joe's tagline says it all: "Where Friends Meet Good Eats." For fans of the show Friends, this cafe is a must-stop. It has an official replica of the Orange Couch. Set up with a living room style for ultimate cozy vibes, this café serves up pop culture goodness with a full coffee menu and couch reservations.
7. Go eclectic
Third Street Stuff and Coffee is a fantastic example of what an eclectic and cozy cafe can be. It's cheery inside and out, with bright colors and quotes no matter where you are in the cafe. With a menu of hot and iced drinks as well as delicious bagels and sandwiches, this cafe happily serves its local community, "one cup at a time".
8. Serve up local favorites
The Cool Moose Cafe opened in 1998 to create a staple cafe that serves tasty food and coffee. Today, they remain the go-to spot for locals, with competitively priced and classic menu items. Cool Moose even offers a full menu with breakfast options, salads, sandwiches, coffee, and teas.
9. Support local artists
The Range Cafe is another great example of a locally-owned cafe that opened its doors to strengthen its community. Self-described as serving "ordinary food done extraordinarily well", this cafe sources ingredients from local growers and supports local artists in their gift shop. The Range Cafe's menu features New Mexico favorites like nachos and huevos rancheros. And, they even have an in-house bakery!
10. Bring flavors from home to a new location
The Colada Cafe brings a "flare of Cuban flavor and life" to its customers at all four of its locations. With warm and vibrant colors incorporated into each cafe, this cafe attracts locals and visitors alike. But, what keeps customers inside is Colada Cafe's stand-out menu of authentic Cuban food and coffee.
11. Bringing different concepts under one roof
The Bazaar Cafe blends multiple concepts into one space. We're talking a secret garden, live music, a maker's market, and a coffee bar all in one space. Now, that may seem like a lot for a cafe. While it isn't easy to pull such a versatile space off without seeming all over the place, the folks behind Bazaar Cafe knew exactly what they were looking to achieve. They wanted their cafe to be an all-day experience, a place for all kinds of customers. And, they nailed it.
12. Award-winning baked goods
A 2020 semi-finalist for a James Beard Foundation award, Persephone is a bakery cafe that took their love of baking and turned it into a local favorite cafe. Taking main inspiration from France, this bakery cafe employs old-world techniques to serve up a full breakfast and lunch menu with plenty of their handmade bread and pastries.
13. Coffee + culture + connection
Menotti's Coffee Stop is all about coffee, culture, and connections. Serving specialty drinks alongside classic coffee options, this cafe features a staff-curated record collection in each location. This creates a unique and friendly environment that charms the local community and any out-of-towners that stop in.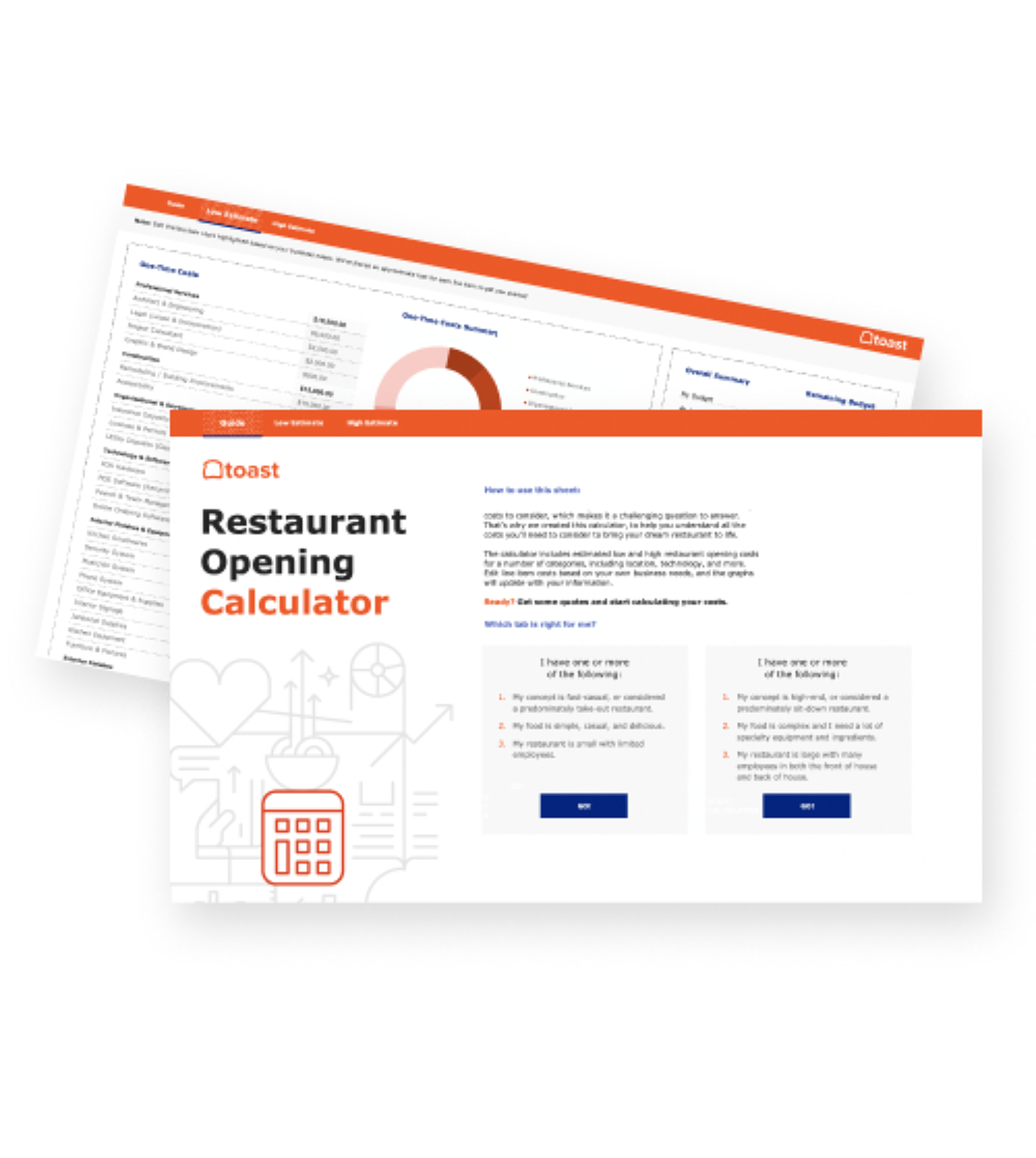 Restaurant Opening Calculator
This calculator lays out some of the fundamental financial costs of opening a restaurant, so you can start planning and bring your dream restaurant to life.
Download
14. Invite feline friends
The Orlando Cat Cafe brings tasty coffee and tea drinks to cat-loving Orlando locals. At this cafe, customers can pet and play with cats that are available for adoption. Like many other cat cafes, they have partnered with local humane societies to host cats that are up for adoption in a separate cat play area within the cafe. Customers can stop in just for their coffee or for a quick cuddle session with 12-15 cats that roam freely around the cafe.
15. Artisanal coffee drinks and seasonal flavors
Green Engine Coffee is self-described as a neighborhood spot for great coffee and food. Serving up top-quality coffee, this cafe's menu is seasonal, with exciting new menu items always around the corner. Green Engine's artisanal approach to its coffee is even felt through its warm and easy-going atmosphere for customers to enjoy.
16. Make it luxe
Rubies + Diamonds is a posh cafe, and it knows it. Leaning into the concept of a classic and upscale spot, this cafe serves up a menu of flavored cold brews in a lofty, chandelier-adorned space. They even have a mouthwatering food menu, including burritos, rice bowls, and a variety of sweets.
17. Instagrammable Retro style
Style Nanda Hotel & Pink Pool Cafes is a South Korean cafe that embraces all things pink and summer. With two locations in Seoul, this cafe channels the look and feel of a retro pool with neon signs, colorful tile, and a menu to match. Their offerings include iced tea, coffee, and sweets.
18. On a mission to normalize kindness
The La La Land Kind Cafe's concept stems from its mission to normalize kindness. With a color palette that is soft and welcoming, this cafe approaches its menu and service intending to leave a positive impact on both its customers and employees. Their menu reflects this concept through taste and color, while their paid internship program provides a valuable educational experience for local youth, including those with special needs.
19. Browse records while sipping brews
The Record Cafe brings several exciting themes together. Opened in 2014, the cafe blends a record shop, cafe, and beer counter into one unique space. Working to bring local food and beers to customers, this cafe extends a no-frills spot to browse vinyl, grab some light but hearty food, and enjoy live events on the last Thursday of each month.
20. Surfers welcome
Java Surf's theme is in the title. Designed around surfing, this cafe and espresso bar offers customers a full-service menu of breakfast, lunch, and, of course, coffee! They bring their surf theme to life through bright colors, eye-catching murals, and an interior that catches the beach hut vibes perfectly.
21. Just add Wifi
For the modern flexible employee, working from anywhere often means seeking out a change of scenery. Cafes like Intelligentsia Coffee have freshly roasted brews and, above all, reliable high-speed Wifi needed to get work done.
22. Embrace the outdoors
If your space permits, add outdoor seating, like a patio or deck, to be prepared for unseasonably warm days. Your community might want to take advantage of sunny days and the early bird gets the patrons!
23. Take your cafe on the road
Try out a mobile cafe by opening up a food truck. Food trucks are perfect for crowded events, weddings and other catering gigs, and communities where there are a lot of workplaces.
24. Add counter service
Cabot's Ice Cream & Restaurant cafe has been serving the local community nostalgia and good eats for the past 50 years. With traditional diner-style booths and a counter to share a banana split or a slice of pie, no one can resist this cafe's old-school charm.
25. Specialize in something, and make it great
Cafe Du Monde started as a coffee stand at the New Orleans French Market in the late 1800s and it hasn't changed much since. Today, it is a staple in New Orleans culture. Specializing in Roasted Coffee and Chicory and beignets, there's no replacement for Cafe Du Monde.
Got your inspiration? Time to get started.
Now that you're equipped with real-world inspiration to help nail down your existing cafe ideas, it's time to build out your cafe business plan, understand your startup costs, and be ready to start serving customers. With your dream cafe cemented in your mind, your cafe will become a local favorite in time!
Related Cafe Resources