4 Bartending Competitions Your Bartenders Should Enter
On the hunt for the best bartender competitions? Check out these four cool bartending competitions you should totally enter your staff in.
I remember seeing the famous "hippy hippy shake" scene from Cocktail (at probably a far-too-young age) and thinking, "Wow, when I am old enough, I'll go to bars like that all the time and order fun drinks."
In my ten-year-old head, a mixed drink with an umbrella was the height of luxury. Fast-forward nearly 20 years later, and my taste hasn't matured much since then; if there is a flower on top or some kind of mango/pineapple situation going on, I'm on board.
What I am getting at is, I am in no way an expert in bartending, nor am I particularly good at even picking out a cocktail. That's why I checked in with my mixologist friend Brian Kline of Citizen Public House & Oyster Bar here in Boston to see what he thought of bartender competitions. I quickly learned there's about a million contests.
If you're looking for fun, unique, and extreme bartender competitions -- whether you're looking to open a bar, or to inspire your staff -- keep reading.
A History of Bartender Competitions
Believe it or not, cocktail contests have been around since the 1800s.
According to booze blog SevenFiftyDaily, "The first [bartending competition] chronicled was in 1869 in New Orleans and won by cocktail legend Harry Johnson; there's even a cocktail contest that has been hosted sporadically to commemorate the event."
Since then, crowds have gathered to see shakers flailing through the air as mixologists do their best work.
If you're on the hunt for an exhaustive list, check out this site called A Bar Above. And, if you want tips on how to win a bartending competition, Liquor.com asked world-famous mixologist Gn Chan for this thoughts.
So, without further ado, here are what we consider to be the four coolest bartending competitions and everything you need to know to enter.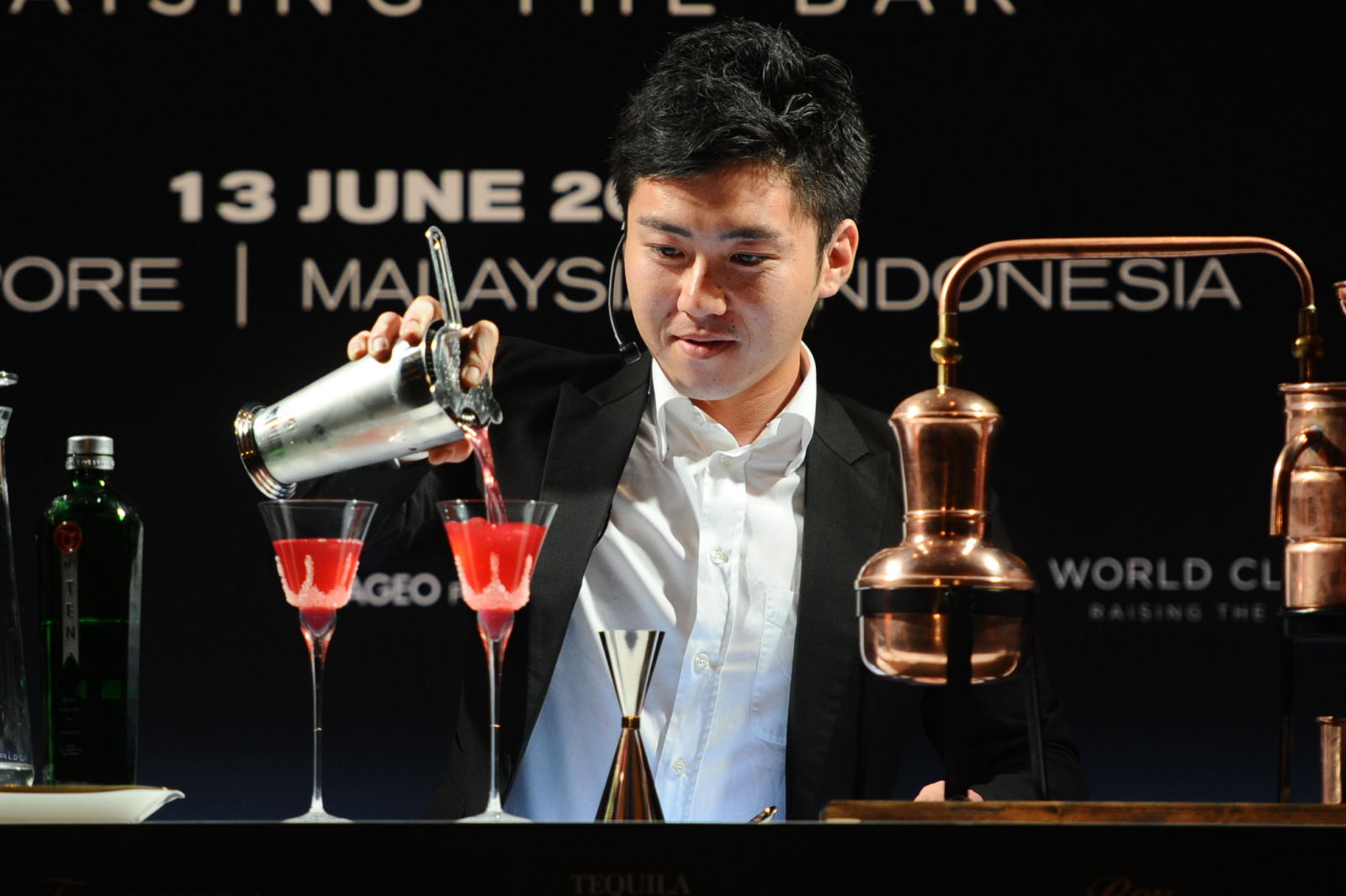 This bartending competition's site claims, "The World Class Bartender of the Year competition brings together the best bartending talent from around to globe to decide who will be crowned the world's best bartender."
Launched in 2009, Diageo Reserve World Class is now in over 60 countries. It has also "supported, educated, and inspired over 250,000 bartenders" through its training and advocacy.
In short, it's a bartending competition for fun and for a cause. I'm game.
Who won in 2017: Kaitlin Stewart. See her in action below.
Ink & Drink: Royal Dinette from Like Vancouver on Vimeo.
Want to get your bartender in the 2018 competition? Click here to enter.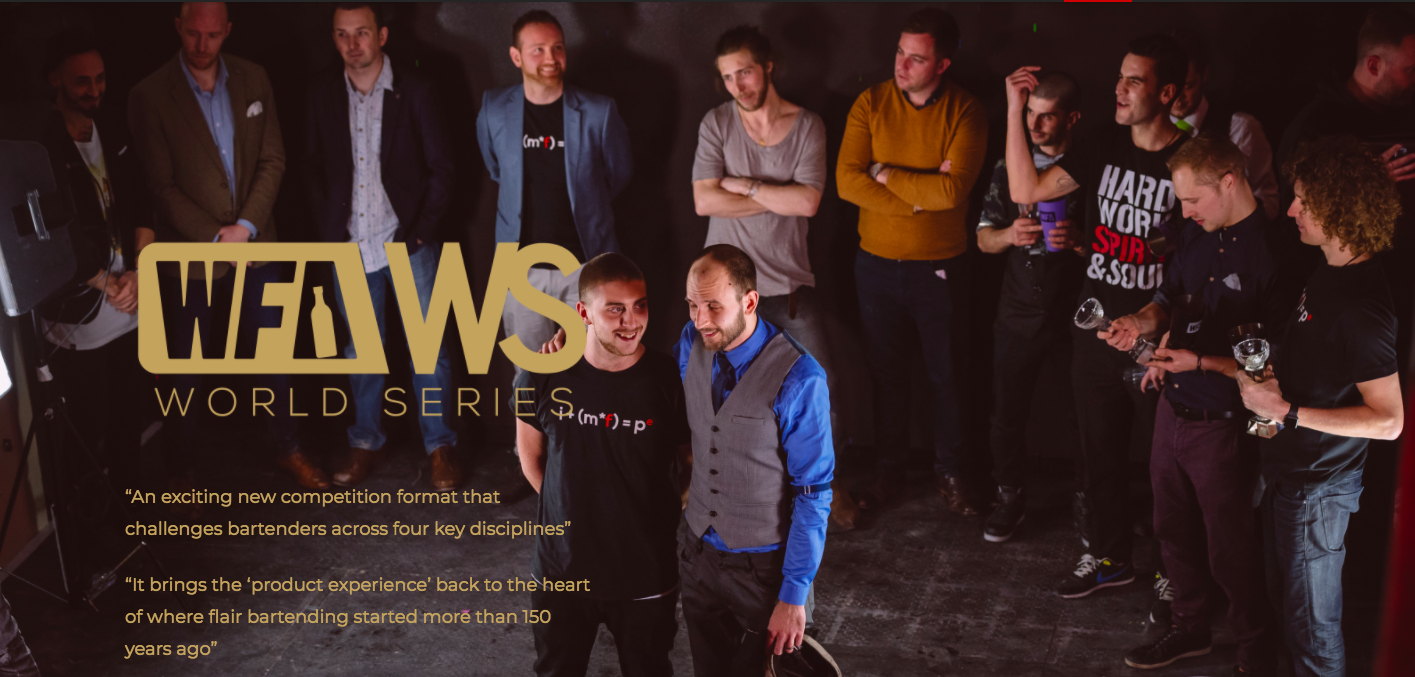 As described on the WFAWS website, this bartending competition is "an exciting new competition format that challenges bartenders across four key disciplines. It brings the 'product experience' back to the heart of where flair bartending started more than 150 years ago."
The challenge is broken up into four stages:
Free Pouring
Speed Pouring
Craft Flair
Product Experience
The aspiring winners eventually get shrunk down to a group of ten, then six by the final round. With high-pressure eliminations, this challenge earns a place on the list as the most entertaining bartender competition.
Who won in 2017: Marek Posluszny. See him in action below.

Want to get your bartender in the 2018 competition? Click here to enter.

This competition's website boasts that "creativity has no limits." That's certainly the case for USBG's Most Imaginative Bartender Competition.
Twelve North American bartenders (selected from 120 bartenders) travel the globe to prove they are at the forefront of creativity and artistry in cocktail-making. "This is where the bartending world discovers its next great artist whose ingenuity and passion pushes the industry forward," according to the site.
Each regional finalist is faced with four tasks, and the overall winner earns the title of Most Imaginative Bartender.
Who won in 2017: Annie Williams Pierce from Columbus, Ohio. See her in action below.

Want to get your bartender in the 2018 competition? Go ahead – so long as they're over 25 (and, for reasons explained in this Serious Eats blog, not a resident of Utah). Click here to enter.

Don't just win the title of Bartender of the Year – win $15,000.
To win, participants must "impress the judges by creating cocktails that take advantage of the quality, tradition, and versatility of Heaven Hill Spirits," according to the website. Judging is based on the following seven criteria:
Creativity and innovation
Spirits knowledge
Knowledge of the classics
Genuine hospitality
Ability to read guests' needs
Speed and efficiency
Presentation and style
Who won in 2017: Nathan O'Neill of NoMad Bar NYC. See him in action below.
The 2018 deadline just closed in November (darn!). Stay tuned on their website to enter the 2019 contest.
Train a Staff of All-Star Bartenders
Want to be the bar that all the competition winners want to work at? It all starts with process, uniformity, and understanding.
Ensure your bartenders and restaurant staff get the best training with our Restaurant Employee Handbook Template, available for free download below.
Related Bar Business Resources
DISCLAIMER: This information is provided for general informational purposes only, and publication does not constitute an endorsement. Toast does not warrant the accuracy or completeness of any information, text, graphics, links, or other items contained within this content. Toast does not guarantee you will achieve any specific results if you follow any advice herein. It may be advisable for you to consult with a professional such as a lawyer, accountant, or business advisor for advice specific to your situation.