DISCLAIMER: This content is provided for informational purposes only and is not intended as legal, accounting, tax, HR, or other professional advice. You are responsible for your own compliance with laws and regulations. You should contact your attorney or other relevant advisor for advice specific to your circumstances.
Some restaurant people see robots as the end of the industry as we know it, stealing jobs and eliminating the human touch of hospitality. Others see it as a cost-saving revolution that could alleviate the staffing crisis. However you feel about the emergence and existence of robots in restaurants, it's already happening, though it doesn't look like what The Jetsons led us to believe.
Rising labor costs coupled with an industry-wide labor shortage, skyrocketing rents and huge issues with employee turnover have led some restaurateurs to try and automate the more tedious, repetitive restaurant tasks and systems to reduce how much they spend on labor.
How are Restaurants Using Robotics?
Spyce Restaurant in Boston, MA
Spyce restaurant in Boston is the industry's first fast-casual restaurant with a robotic kitchen. They have a small staff who prepare the ingredients in an off-site kitchen, but all of the actual cooking is done by robots in the store that prepare the dishes guests order on kiosks. Spyce has two human employees in-store as well to provide customer service and to put finishing touches on all dishes. They also happen to have Chef Daniel Boulud as a culinary director. More on Spyce below.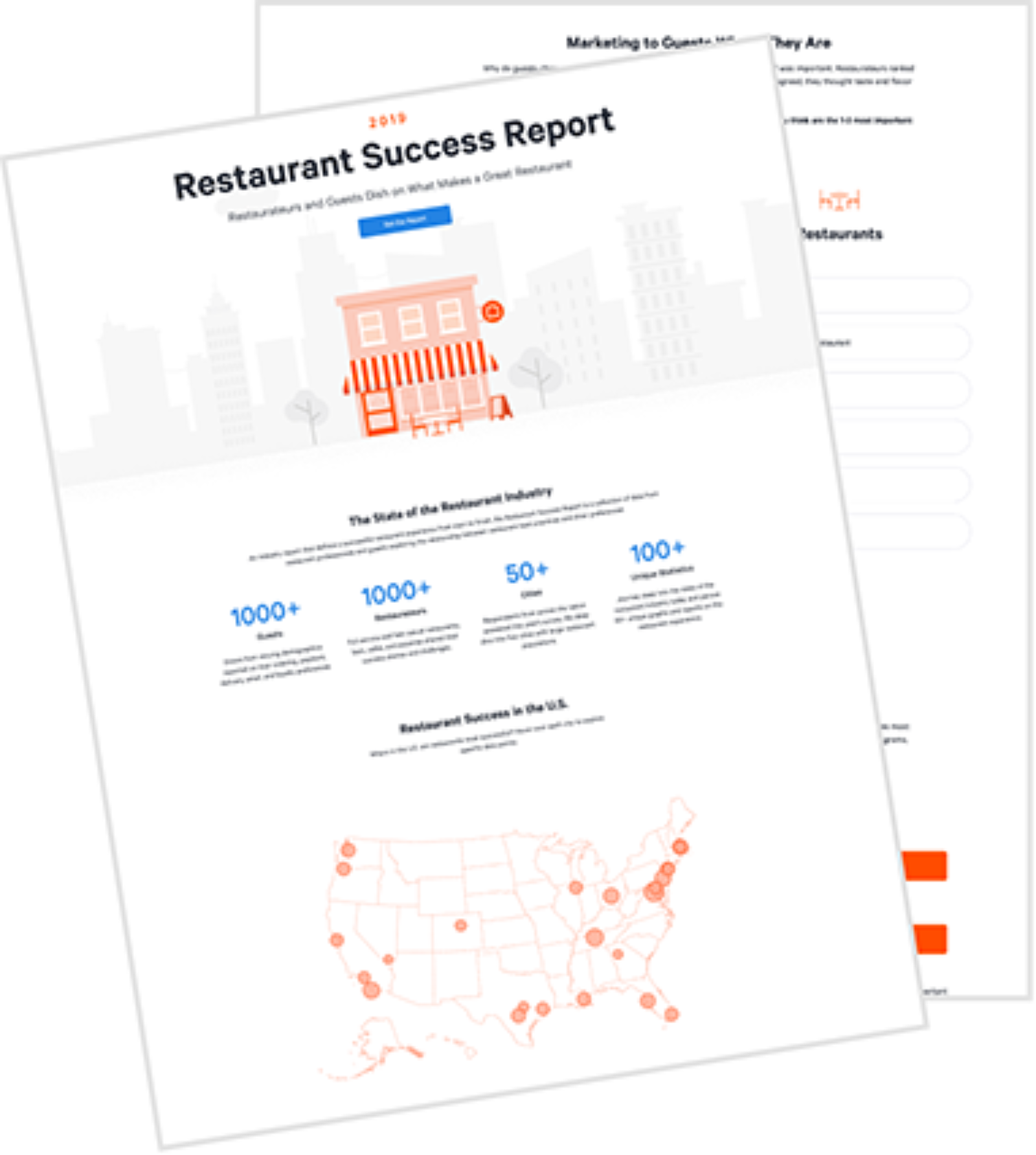 Restaurant Success Report
This industry report collects data from restaurant professionals and guests to help you understand what it takes to create a successful restaurant experience from start to finish.
Download
Creator in San Francisco, CA
Growing up in a diner where he made hundreds of burgers a day, Alex Vardakostas recognized the repetitive nature of the work he was doing. He would go on to create a machine that makes a burger from start to finish, including cooking the meat and slicing tomatoes and onions fresh for each burger, the secret ingredient powering Creator, Vardakostas' burger concept in San Francisco, CA. Restaurant critic Soliel Ho wrote in her review the restaurant goes out of its way to make diners feel at ease, and not like they're about to be replaced by robots. She also said the burger is pretty delicious.
Bionic Bar on Royal Caribbean Ships
Some Royal Caribbean cruise ships include a robotic bar which draws crowds by selling robot-made cocktails. You scan your ID and the robot adds your drink to its queue, shown to waiting guests on a screen along with a progress bar that shows who's up next, as well as which ingredient is being added to a cocktail at any time.
Costco Pizza
Costco - everyone's favorite wholesale grocery store with famously cheap hot dogs and pizza - has been able to keep prepared food prices low by using robots. A few years ago, a video (and accompanying gif) of the process of making a Costco pizza went viral, not just because it's mesmerizing but because it showed how automation increasingly plays a role in our industry. Watch below to see a Costco employee flatten the dough in less than a second with a warm dough press machine, and then transfer it onto a saucing machine, where it's spun while sauce is distributed all over the pizza. The final step is done fully by a person, applying the cheese evenly, and then it's put in the oven, which runs on a conveyor belt.
All in all, the process takes less than six minutes from assembly to customers - and the time savings are passed on to consumers: an 18 inch pizza is only $9.99, and a slice is $1.99.
Domino's
Domino's pizza has rebranded as a tech company that happens to make pizza, and if you've ordered from them lately, you'll understand why. Most famously, they implemented a pizza tracker progress bar for all online orders, delighting guests by keeping the line of communication open between the restaurant and customer. They're also testing into using driverless cars for delivery, and have launched Domino's Anyware - a service that allows customers to order through all sorts of modern robots like Amazon Alexa and Google Home.

How Spyce in Boston, MA Uses Robots to Add Hospitality and Value
Last year, we sat down with Michael Farid, co-founder & CEO of Spyce, for an episode of The Garnish. We chatted about how he and his MIT classmates designed, developed, and successfully installed a robotic kitchen in their new restaurant – despite the fact that they had never worked in a restaurant before.
Farid said the way the restaurant runs will seem less foreign to customers than what they might believe. "It's really not that drastically different than what you might expect from a fast casual restaurant. You order at a kiosk, you select one of our 7 delicious international bowls, and you customize it. … Once you place your order, you get to walk over to the front of the restaurant where you'll see our robotic kitchen cook your food. That's obviously a really fun experience and something people haven't seen before… but it's not really for the theatrics."
Farid said the main purpose of bringing automation to the restaurant industry is to make the food more accessible to customers. In a traditional restaurant, menu prices offset overhead in different areas of the business, like labor costs which typically absorb between 24 and 40 percent of the average restaurant's monthly revenue. "The robotics are there for us to deliver really phenomenal value to the consumer." Spyce's bowls cost only $7.50 at both lunch and dinner. For a fresh, sizable meal in the city of Boston in 2018, that price point is practically unheard of. Farid was in grad school when the idea for Spyce came to him – he was having a hard time finding lunches that fit in his student budget.
The bowls are also consistently prepped and cooked by the robots, which eliminates worries of food waste, incorrect orders, and inconsistent quality. Spyce's robust FAQ section also explains that the robots are excellent for food safety reasons, too.
Once the robots finish cooking and serving up each bowl, a human garde-manger finishes the bowls with garnishes, ensures perfect presentation, and gives the bowl to the customer. They're there to address any customer service issues as well. There's also a front of house guide who is in the restaurant at all times to welcome customers and help them through the process. Neither of these roles can be done better by a robot than a human, said Farid.
As of now, robots exist only in the kitchen at Spyce and there are no plans to automate any task that demands human interaction. "There are still plenty of people involved in the process," Farid explained. "The idea of the robotics was definitely to make it more efficient, but not to remove the people entirely. People still prep the food, deliver it, and stock the robotic kitchen ... there are still plenty of people who are absolutely critical and important to the process."
"We saw the robots as a way to add hospitality to our restaurant," said Farid. He sees the robots doing the tough monotonous tasks as freeing up human employees to enhance the customer experience. Michael assures skeptics that when planning his restaurant concept, "the purpose was never to remove people."
Currently, there are fewer people working in restaurants this year than any other time this decade and many businesses have spots that cannot be filled. Spyce has found replacing these vacancies with robots has helped to keep their turnover rate low.
As for customers, the excitement of interacting with a robot sort of wears off as soon as they're eating. "People come in and they're initially thrilled by seeing the robotics, but pretty quickly after they take a seat and get to eating, they're back to their typical behavior in a fast casual restaurant."
Michael says this is because the robots don't define the restaurant experience – they simply enhance the behind-the-scenes operations. "The experience with interacting with a robot is a pretty short, fun experience. But it really doesn't dominate the [dining] experience," Michael says.
What does all this mean for your restaurant? Well, it might not be cost-effective to hire a team of engineers to build a similar product for your concept, but there's something to learn from Spyce here: The automation of everyday tasks can empower staff to focus on the more exciting, rewarding aspects of working in the restaurant industry.
To hear more about Spyce, listen to Michael Farid's episode of The Garnish here.
Related Restaurant Resources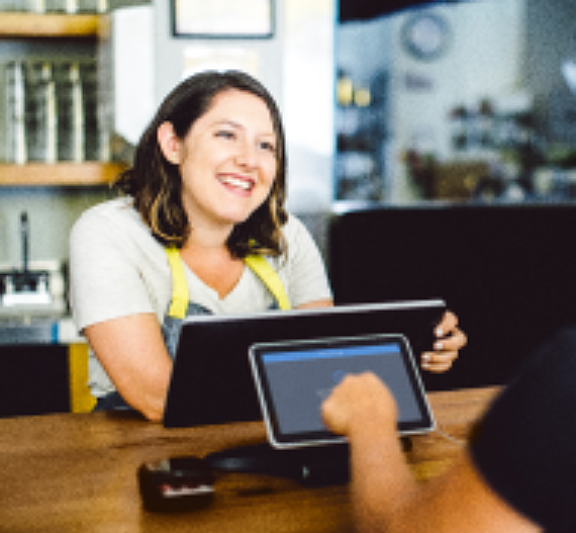 Get the right tools, technology, and advice — personalized for your restaurant.
Take the quiz