Your restaurant is awesome. Your customers know it, too. But don't you wish that more customers knew it?
Of course you do. That's why you're on a constant quest to grow your business through restaurant specials and promotions.
Restaurant specials will delight your regulars and attract new business. Let's take a look at two fresh takes on the classic restaurant special.
Limited-Time Offers and Menu Specials
A limited-time offer gives you a chance to experiment with your menu without having to commit for a time longer than you're comfortable with. Specials are an opportunity to have some fun with new dishes, showcase seasonal offerings, or to make a difference in your community.
According to a Technomic study, 43% of consumers report that it's "important or extremely important" to them that restaurants frequently offer new or seasonal items on their menus. The study also reported that 26% of the respondents would pay slightly more for those limited-time, specialty offerings.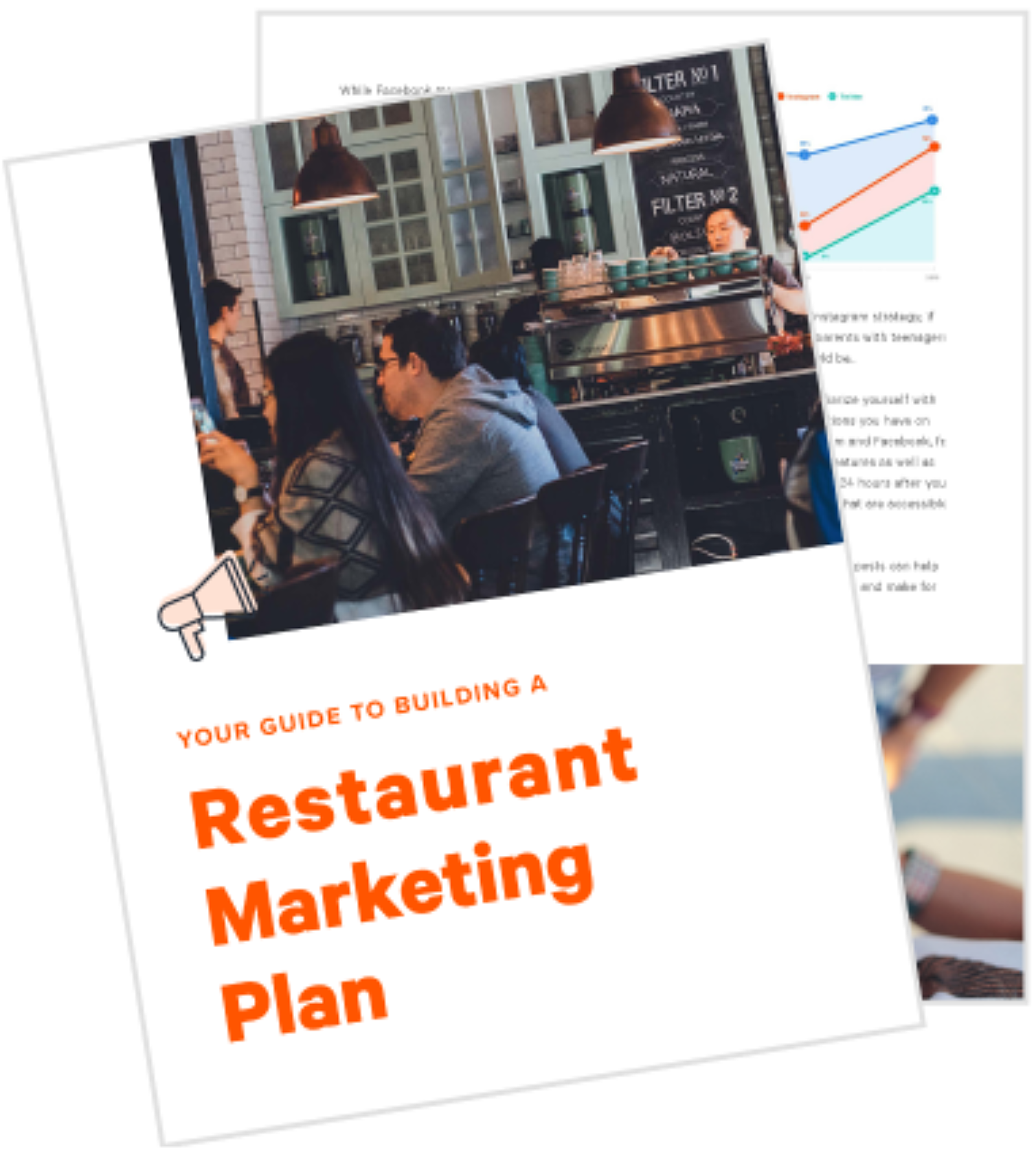 Restaurant Marketing Plan
Create a marketing plan that'll entice and engage the customers you want with this customizable marketing plan template and interactive calendar from Toast.
Download
4 Examples of Revenue Generating Restaurant Specials
1) Seasonal Menu Items
PSL, anyone?
As soon as the first end-of-summer chill creeps in, there's one thing on everyone's minds: the Starbucks Pumpkin Spice Latte. The premium, seasonal, while-supplies-last drink launched in 2003, and has had a cult following ever since... to the tune of 200 million PSLs sold in the drink's first decade (and still going strong)!
While Starbucks stays tight-lipped about sales of specific drinks, Forbes estimated that Starbucks stood to make in the region of $100 million in revenue from Pumpkin Spice Latte sales during the 2015 fall season. Listen to the latte - try something new or seasonal and watch customer interest - and check size - grow.
2) Supporting a Good Cause
Since customers respond well to LTOs, try using one to generate some social good in your restaurant's community.
For example, in 2016, Subway restaurants across Canada donated the equivalent of 303,030 meals to Food Banks Canada though their National Sandwich Day offer.
It was simple: for one day only, when customers bought a sandwich and a drink, Subway then donated the equivalent of their purchase in cash to charity. They generated sales and goodwill.
Luckily, the do-good LTO scales easily. Look around your community - think of how helpful a donation drive for your local food pantry could be.
Next, take action. Pick a historically quiet week and offer up a free, special dessert to dining customers who bring along a non-perishable donation for the cause. Sweets for being sweet. It's simple, and it can not only generate business, but also help strengthen your restaurant's positive reputation and attract new talent.
3) The Eternal Chef's Special
What better strategy for a restaurant special than having your menu always be exclusively the chef's special?
Chef's Table in Brooklyn does not have a menu - instead there are rotational selections chosen by the chef each morning.
Granted, this idea for a restaurant special is not for all establishments. That said, becoming known for your rotational, exciting, and - yes - seasonal menu specials keeps guests excited for what is next to come. This idea can work for any restaurant; have your trusted kitchen leader whip up a new pizza, style of burrito, or Italian-inspired dinner plate your customers will never forget.
4. Loyalty Programs for Discounts
Forbes spoke with Howard Schneider, who's an expert in the loyalty marketing space. He said that, "customers will remember their experience with a brand long after they've forgotten a discount," words that any restaurateur would be wise to take to heart.
Loyalty program members are your restaurant's best friends. They see value in visiting often, and they've also likely opted in to receive regular content (personalized emails, text messages, push notifications) that keeps your business at top of mind.
Loyalty stamp cards are old news, so modernize this promo style by syncing up with a loyalty program management tool. You'll keep things streamlined for your staff and your customers, and the tool will make it easier for your members to earn rewards.
Domino's Pizza recently invested in their digital loyalty program. They introduced their web- and app-friendly, ultra-simple rewards program, where customers receive 10 points for every $10 spent. When they earn 60 points they receive a free, medium two-topping pizza. This model is scaleable to your restaurant's size and offerings - by implementing a points system based on dollars or goods, you'll encourage repeat customers who are ready to be rewarded for spending.
Don't forget that when a customer is close to earning loyalty rewards, they'll spend 39% more than they usually would. Let your loyalty tool help you track your best customers and uncover what promos motivate them to return to your business.
Always keep your loyalty customers informed about of upcoming features, events, and LTOs, and you'll set yourself up for success. After all, repeat customers spend 67% more than new customers do - so keep them up to date with new restaurant promotions.
Specializing in Specials
As you test out certain promo styles, don't forget to keep an eye on your POS information. You'll be able to tell quickly which specials are bringing in customers and dollars, and which are less effective. Refer to this data when you're gearing up to launch that seasonal, gotta-have-it, pumpkin-spiced masterpiece and the task of restaurant staff scheduling to handle the crowds of excited customers will be a breeze.
Now that you're armed with a few new ways to highlight what makes your restaurant special with—you guessed it—restaurant specials, you're poised to keep your business growing strong.
What promos have been the most helpful in growing business at your restaurant? Let us know in the comments below!