The Restaurant Holiday Handbook
Download The Restaurant Holiday Handbook for Year-Round Holiday Marketing & Menu Ideas
---
What's inside?
Learn how to sell more gift cards
The pro's and con's of seasonal specials
Loyalty and rewards program insights
Social Media Tips
---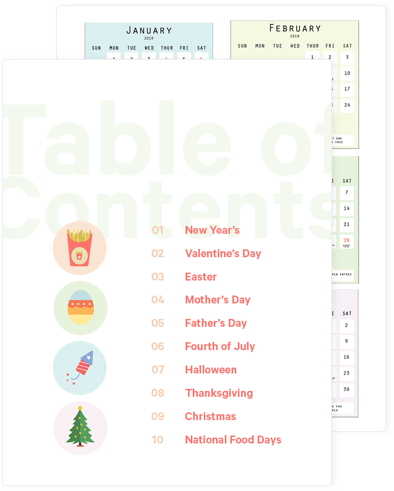 The holidays are everyone's time of year - and there's always another holiday around the corner. From Valentine's Day to Mother's Day to New Year's Day, people will always have something to celebrate. Plus, there are daily National Food Days to prepare for!
Since there's always something to celebrate, people will need somewhere to celebrate. This is where your restaurant comes in. Whether you're hosting parties or welcoming in a lunch rush at your QSR, the holidays are a big opportunity for sales.
In this guide, we'll help you set up a year-round plan for your restaurant no matter its concept. From jolly Christmas promotions to setting up a prix fixe menu for Valentine's Day, we'll set you up for holiday season success.