DISCLAIMER: This content is provided for informational purposes only and is not intended as legal, accounting, tax, HR, or other professional advice. You are responsible for your own compliance with laws and regulations. You should contact your attorney or other relevant advisor for advice specific to your circumstances.
Promotions are a great way to engage customers and spotlight everything your restaurant has to offer. We've put together a list of 15 ways to run restaurant promotions that can increase your sales, boost profits, and create a blueprint for implementing highly successful restaurant marketing campaigns of your own.
What are restaurant promotions?
In short, it's all about creating special offers that get new guests through the door and bring back one-time visitors, turn them into regulars, and boost sales. Restaurant promotions can involve everything from showcasing signature dishes to running happy hour deals, and can take the form of coupons, QR codes, or discounts delivered via email or your receipt.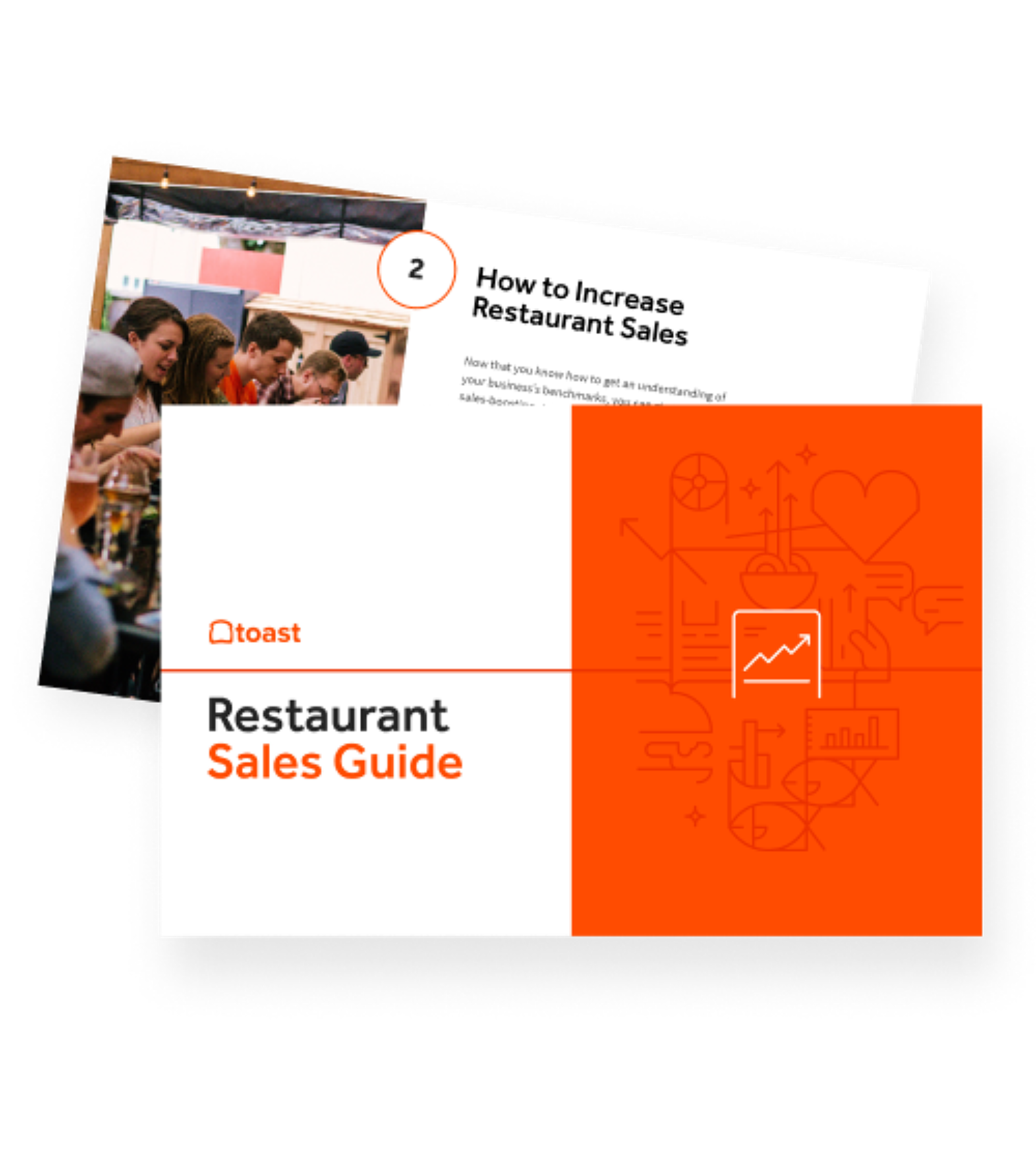 The Guide to Restaurant Sales
In this Guide to Restaurant Sales, you'll learn the metrics you need to measure to understand the financial health of your restaurant. Plus, you'll get tons of great ideas that'll help you learn how to improve sales in your restaurant.
Download
Restaurant Promotion Preparation
Know Your Customer Base
It's impossible for a promotion to be successful without first identifying, analyzing, and understanding both your existing customers and your target customers.
Ask yourself: Are you located near office buildings? A stadium? Do your customers tend to be older or younger? Do you attract families? What motivates your customers: having a unique experience, trying new foods, or saving money? Answer these questions first, and you'll have a much easier time coming up with restaurant promotion ideas that inspire repeat visits.
Look at Your Business Challenges
Restaurant promotions can help restaurants overcome challenges that are unique to their business, and underlying issues are best discovered by diving into the data and analytics from your restaurant point of sale system.
Is there a section of your menu that isn't getting any love, or a time of day where your staff are idle? Set up discounts on those foods that aren't moving, and try launching a happy hour during off-peak times.
Revenue vs. Press?
A lot of successful promotions have a big-picture aim: to generate press for the business, which can also increase revenue. Marketing initiatives that drive press can sometimes be more impactful than revenue-focused promotions. The brand awareness they generate is invaluable.
Think about it: A promotion featuring discounted menu items for a limited-time is only impactful while the promotion is live. But press attention has much greater longevity, and can potentially encourage traffic weeks or months from the original publish date.
Try connecting with a local reporter and coordinating a few press opportunities over the course of the quarter, to give your business a periodic boost throughout the year.
Know Your Margins
It's important to know the margins of every item on your menu. Generally speaking, it's best to promote offerings with high profit margins as a lead into the rest of your menu. For example, you could just give away free fries to all customers for a short timeframe, but it might be more fruitful to offer free fries whenever they buy a milkshake.
Understanding your margins will help you make informed discounting and purchasing decisions, and identify ways to make your inventory go farther.
The 15 Best Food and Beverage Restaurant Promotion Ideas
Leverage a Big Local Event
Charities & Celebrities
Holidays
Loyalty Offerings
Bundling and Fixed Price Offerings
Get Them in the Doors
Down Time
Community Events
Buy in Bulk and Upsell
Launches & Openings
Takeout and Delivery Special Event Catering
Virtual Access
Collaborations With Third-Party Deliverers
Pop-Ups
Old School Promotion Tactics
The 15 Best Food and Beverage Restaurant Promotion Ideas
Tailor promotions to your business by writing down your top 5-10 business challenges, and the top 5-10 things that motivate your customers. Then, connect the dots.
Here are 15 restaurant promotion ideas you should add to your yearly restaurant marketing plan.
1. Leverage a Big Local Event
Plan a promotion around a big event nearby, like a local sporting event, concert, or festival. This helps drive business and generate awareness of your restaurant to a large audience. You'll essentially be riding off the coattails of that event's marketing.
Examples: Offer 5% off to people who have a ticket to a local hockey game, or $5 off any purchase before a concert that's down the street.
2. Charities & Celebrities
Bringing in a celebrity, even a local one, can be expensive. But you can potentially entice them by donating a portion of the day's proceeds to a charity of their choosing. Joining forces with a big name will not only draw people to your restaurant, but show the community that you care about a good cause.
Examples: Have a celebrity bartend from 4-8pm, and give all proceeds from pizzas sold during that time to your local food bank.
3. Holidays
How can you celebrate the holidays with your customers? What will inspire them to share, link, and tag you in the event content they post on their social channels? Create an event that's so special they can't resist to post about it — and bring their friends back next year.
Examples: Halloween costume contests featuring giveaways or gifts, a different offering for each of the twelve days of Christmas, a Mother's Day trivia event.
4. Loyalty Offerings
The key is picking a high enough threshold for a free meal or a discount to make it worthwhile for you. It helps to get your guests to opt in easily with the use of restaurant loyalty technology.
Examples: Buy nine coffees and get one free, purchase every beer on the list and get 10% off beers for the year.
5. Bundling and Fixed Price Offerings
Some restaurant POS systems can help you see how your menu items are faring in inventory reporting, which helps you set up promotions. If a certain dish isn't exactly flying out the door, attach it to one of the more popular ones, at a discounted price.
Examples: A reduced-price set menu, featuring a mix of top performers and dishes that need a boost.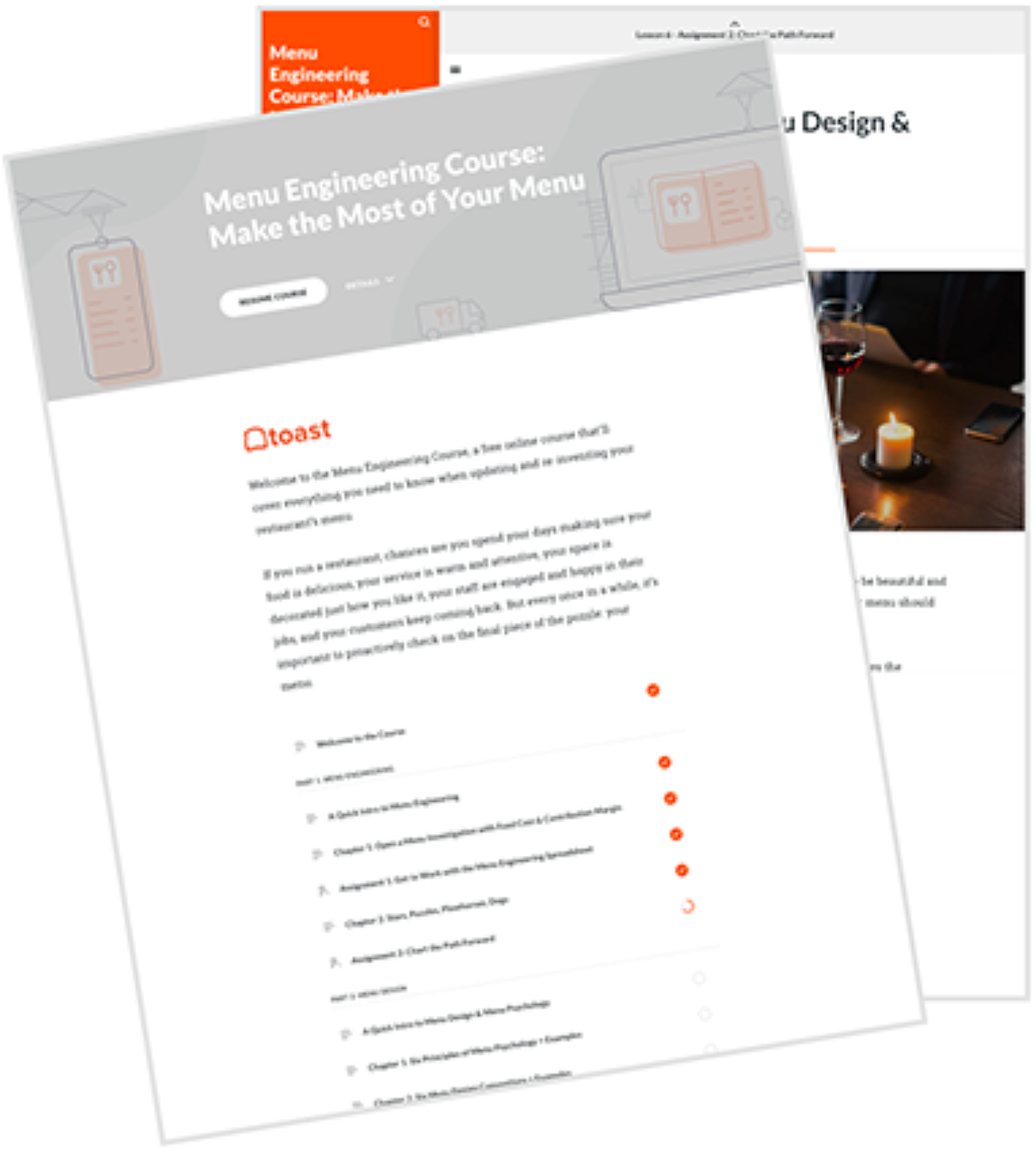 Menu Engineering Course
Take this course to make the most of your menu. Learn about menu psychology and design, managing your menu online, and adapting your menu to increase sales.
Download
6. Get Them in the Doors
Another surefire strategy is to heavily discount a section of your menu that's filled with items that aren't typically eaten by themselves – like sides, snacks, and soups. These promotions are often called the "get them in the doors," because they're used to get someone in to make their first purchase, and then pushes them to buy more.
Examples: Discount salty =pretzels that'll inspire someone to buy beers.
7. Down Time
Run promotions during slow times, to draw customers in when your restaurant is near empty and staff is underutilized.
Examples: Run drink specials or trivia or music events on slow nights like Tuesday or Wednesday, offer discounts that start at 4pm and end by 5:30, or try out a late night menu.
8. Community Events
Allowing local organizations to use your space taps into their network and – bonus – they'll do all the promoting for you. If you don't want to host an event, consider doing a profit share for the group in need. Donate part (or all) of the profits you make during a specific time period.
Example: Donate 50% of profits from your Thursday happy hour to funding the local sports team.
9. Buy in Bulk and Upsell
Similar to loyalty promotions, the key here is knowing the average amount customers spend on a certain item, and then offering a small discount if they spend slightly more.
Examples: Knock five dollars off an appetizer with the purchase of a $50 or more gift card, or give away a free beer for every two orders of wings.
10. Launches & Openings
Time promotions with the launch of new menu items or the openings of new locations. It's a great way to earn a bit of money back for obvious investments.
Example: To highlight the opening of a second (or third) location, invite regulars to attend the soft opening and preview new menu items.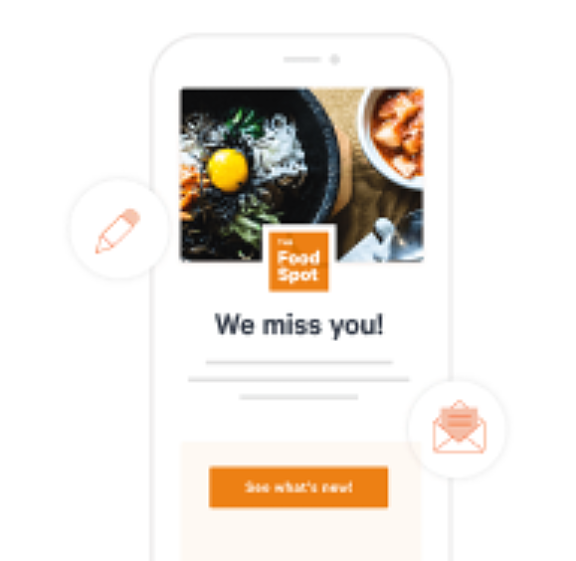 Learn how guest marketing tools can help you get your customers coming back.
Read more
11. Takeout and Delivery Special Event Catering
Customers that appreciate your food may want to hire you to cater more than just a two-person dinner. Try creating a set holiday takeout and delivery menu — guests are willing to splurge this time of year, and the convenience of not having to cook for the holidays (but still enjoy a cozy meal at home) is priceless.
Example: offer a Thanksgiving feast for takeout and delivery, or keep those family-style takeout feasts available year-round and email guests around their birthdays with this offering at a small discount.
12. Virtual Access
Whether it's through video, augmented reality, or some other platform, insights on menu or bar prep can increase the emotional investment customers have in your team, your business, and your food.
Example: You can offer video tutorials on how to cook favorite dishes or even offer a virtual tour of the kitchen pre-opening. These can be add-ons or special offerings to customers who visit the restaurant regularly or spend a certain amount.
13. Collaborations With Third-Party Deliverers
Is your restaurant still trying to get in-person attendance back to where it was pre-pandemic? Is your new location in a not-so-easy-to-find part of town? A third-party delivery partner can work with you to offer customers in a mega-wide radius discounted dishes, helping to promote the restaurant as well as certain menu items — and with Toast's Third Party Integrations, those orders will come straight to your POS (no more juggling tablets).
Example: Designate one menu item as delivery-only and promote it heavily on your social media.
14. Pop-Ups
A pop-up or food truck parked in a popular area allows people to experience your menu in non-traditional surroundings.
Example: Take your new or most popular items to an outdoor brewery, nearby farmer's market, or other open-air setup to engage customers and promote menu items.
15. Old School Promotion Tactics
We're definitely in a digital age, but that doesn't make old school outreach obsolete.
Example: Send direct mail that previews new menu items. They can contain discount codes to be used when brought back to the physical location.
Inspired? Get planning!
The best marketing initiatives are planned and prepared in advance — that's where a marketing plan comes in.
Download your personal restaurant marketing plan template to plan your promotion ideas on a calendar. This way, you won't be caught without a promotion idea for Mother's Day, the Super Bowl, or the holiday season.
Related Restaurant Marketing Resources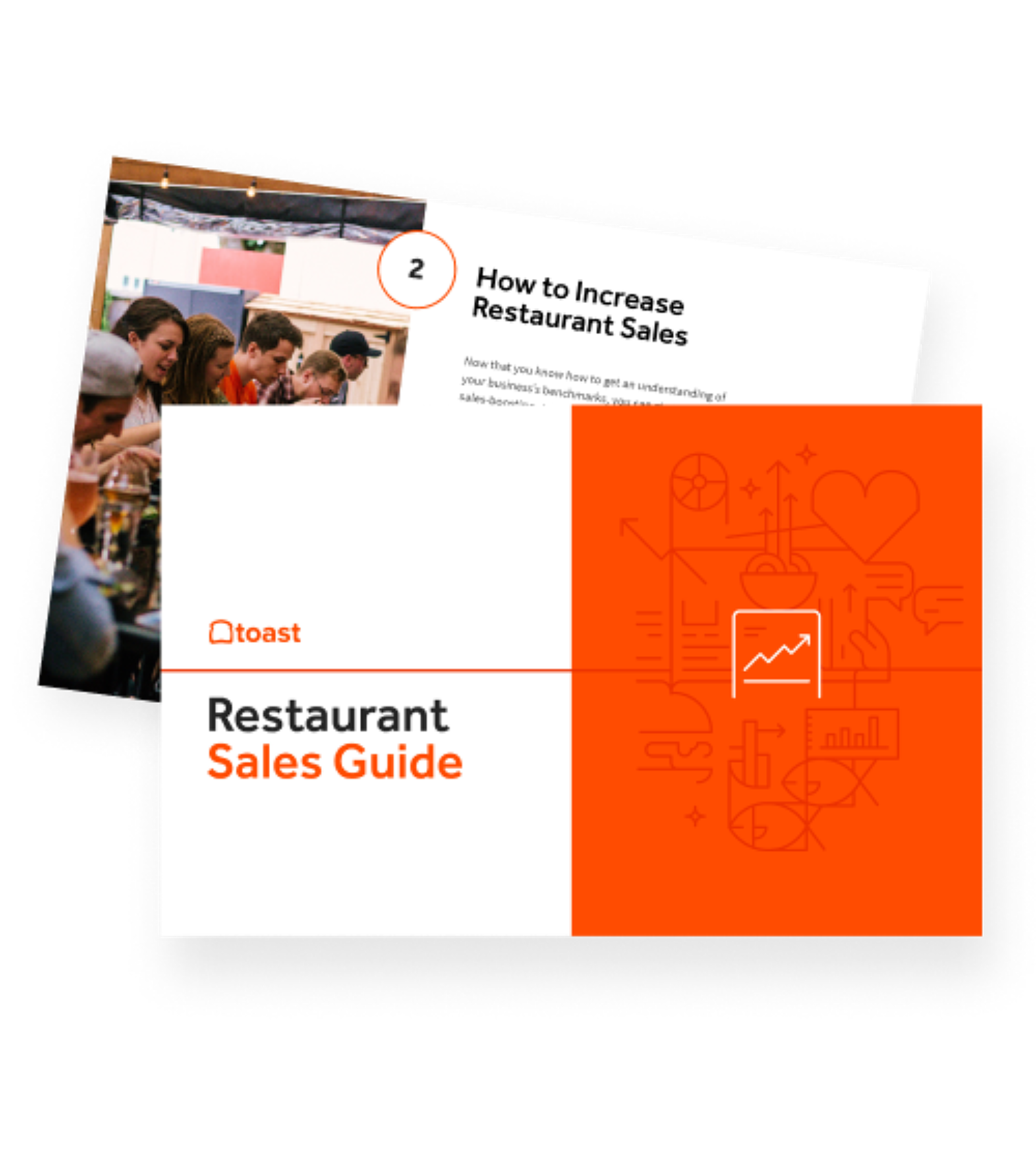 The Guide to Restaurant Sales
In this Guide to Restaurant Sales, you'll learn the metrics you need to measure to understand the financial health of your restaurant. Plus, you'll get tons of great ideas that'll help you learn how to improve sales in your restaurant.
Download