Before we get started, I know what you're thinking.
"Promotions? They rarely work the way I'd like, and that time I tried Groupon it really ate into my bottom line."
Don't worry: we've got a list of 10 ways to run restaurant promotions that can increase your sales and boost your profits. And if that's not enough, we also provide rules of thumb on how to create highly successful restaurant marketing campaigns of your own.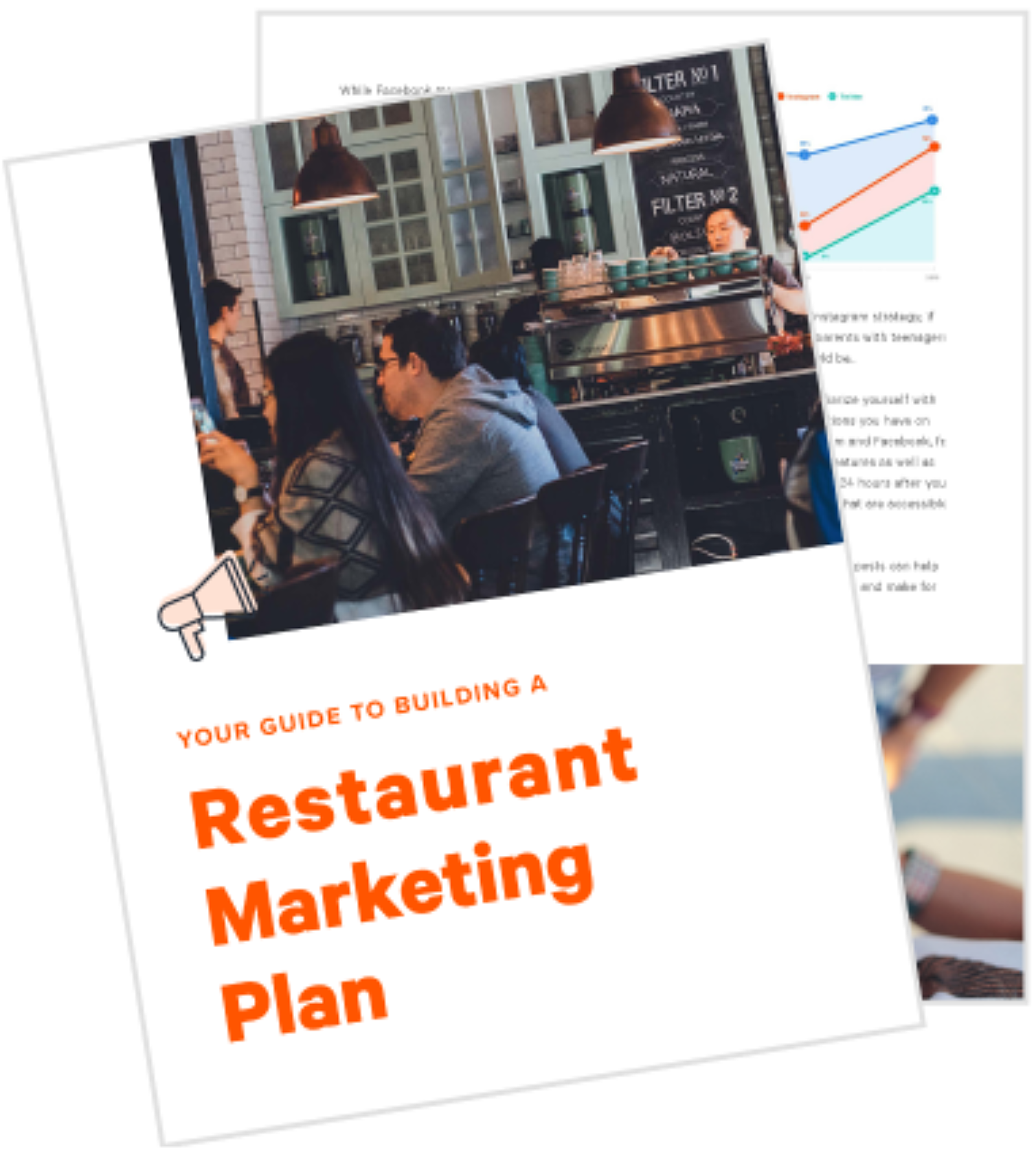 Restaurant Marketing Plan
Create a marketing plan that'll entice and engage the customers you want with this customizable marketing plan template and interactive calendar from Toast.
Download

4 Rules of Thumb for Restaurant Promotions
Know Your Customer Base
Before we dive into specific restaurant promotion ideas, it's important to call out that no promotion is successful without first identifying, analyzing, and understanding your existing customers and your target customers. Running a promotion that isn't enticing to your audience is a waste of energy and unfortunately, it happens all the time.
Ask yourself: Are you located near office buildings? A stadium? Do your customers tend to be older or younger? Families? What motivates your customers: having an experience, trying new foods, or saving money, or something else? Figure out the answers to these questions and you'll have a much easier time coming up with restaurant promotion ideas that spur repeat visits.
Look at Your Business Challenges
Restaurant promotions exist to help restaurants overcome challenges unique to their business.
While some operational challenges can be identified by chatting with your team members, underlying issues are best discovered by diving into the data and analytics from your restaurant point of sale system.
Is there a section of your menu that isn't getting any love, or a time of day where your staff are idle? Set up discounts on those foods that aren't moving, and try a happy hour during off-peak times.
Revenue vs. Press?
Typically, people think restaurant promotions exist only to increase revenue, but a lot of successful promotions have a more "big-picture" aim: to generate press for the business, which can increase revenue.
Marketing initiatives that exist to drive press can sometimes be more impactful for a business than revenue-focused promotions. This is because the brand awareness they generate extends far beyond the dollars and cents attributed to one promotional campaign.
Think about it: a revenue-oriented promotion where guests are given a discount on a menu item or their check during a given time frame will only have an impact on your business as long as the promotion is live. But press has much greater longevity, and may even encourage traffic to your restaurant weeks or months from the original publish date, depending on when someone comes across the coverage.
Try connecting with a local reporter and coordinating a few press opportunities over the course of the quarter to give your business a boost periodically throughout the year.
Know Your Margins
Lastly, as we all know, it's important to know the margins of every menu item – both food and beverage. This helps you think up creative bundles of offerings that, together, give you the profit margin you'd like to get. For example, you could just give away free fries to all customers for a short timeframe, but it might be more fruitful to offer free fries when they buy a milkshake.
Generally speaking, it's best to promote offerings with high profit margins as a lead into the rest of your menu. However, it's more important to thoroughly understand your margins so you not only know how much you can discount, but so that you can make more informed purchasing decisions and identify ways to make your inventory go farther.
The 10 Best Restaurant Promotion Ideas
The best way to tailor promotions to your business is to write down your top 5-10 business challenges, and then write down the top 5-10 things that motivate your customers. Then, connect the dots.
Here are 10 restaurant promotion ideas you should add to your 2020 restaurant marketing plan.
1. Leverage a Big Local Event
Plan a promotion around a big event nearby, like a local sporting event, concert, or festival. This helps drive business and generates awareness of your restaurant to a much larger audience made up of all the people attending the larger event. You'll essentially be riding off the coattails of that event's marketing.
Examples: offer 5% off to people who have a ticket to a local hockey game, or $5 off any purchase before a concert that is down the street.
2. Charities & Celebrities
Bringing in a celebrity (local or big-time, depending on your budget) can be expensive, but we've seen success in enticing them in by donating a certain portion of the day's proceeds to a charity of their choosing. Getting a big name in the door not only gets people into the restaurant, but combining this effort with charity allows you to show your community that you care about a good cause.
Examples: have a celebrity bartend from 4-8pm and give all proceeds from pizzas sold in that time frame to your local fire station or food bank.
3. Holidays
Pick your favorite holidays and think of how your customers would want to celebrate them. This kind of promotion not only leads to more people coming in, but those who do will also be sharing, linking, and tagging you in content they post on their social channels.
Examples: Halloween costume contests where top costumes get giveaways or gifts, a different offering for each of the twelve days of Christmas, or a Mother's Day trivia event.
4. Loyalty Offerings
Offer your guests an incentive to keep coming back. The key is picking a high enough threshold for a free meal or a discount to make it worthwhile for you. Also, it's extremely helpful to get your guests to opt in easily with the use of restaurant loyalty technology.
Examples: For a coffee shop, offer guests to buy nine coffees and get one free, or for a pub or bar you can tell customers to try every beer on your list and get 10% off beers for the year.
5. Bundling and Fixed Price Offerings
As a data junkie, this is one of my favorites, because it's rooted in understanding your customers and what sells and what doesn't. Some restaurant POS systems can help you see how your menu items are faring in inventory reporting, which helps you set up this type of promotion.
Bundle a mid-priced item with other offerings that usually seem out of reach (like a bundled deal of pasta dinner for two for a certain price, including a higher priced wine), or offer a fixed-price menu with one or two extras that someone usually wouldn't buy, add up what the fixed-price menu would cost full-price, and discount it by 10-20%.
Examples: a reduced-price set menu that includes an appetizer, main, desert and bottle of wine, or a set menu for the lunch rush hour.
6. Get Them in the Doors
Another surefire strategy is to heavily discount a section of your menu that's filled with items that aren't typically eaten by themselves – like sides, snacks, and soups. The thinking here is that someone will come in for the heavily discounted item, but end up purchasing a variety of other items before paying their bill. These promotions are often called the "get them in the doors," because they're used to get someone in to make their first purchase, and pushes them to buy more.
Examples: Discount salty pretzels that'll lead someone to buy beers, or offer a free first domestic beer that could lead to the person drinking or buying more.
7. Down Time
Run any type of promotions during slow times to try and get more customers in when your restaurant is near-empty and staff is under-utilized.
Examples: Get people in on slow nights like Tuesday or Wednesday with drink specials or trivia or music events, offer discounts that start at 4pm and end by 5:30, or try out a late night menu.
8. Community Events
Promotions that address a community challenge or point of excitement are always a helpful way to generate business. Allowing local organizations to use your space taps into their network and – bonus – they'll do all the promoting for you. If you don't want to host an event, consider doing a profit share for the group in need: donate part of (or all) the profits you make in a specific time period to them.
Example: Say a local sports team has lost funding — let the community know that 50% of the profits from your Thursday happy hour will go to funding the sports team, and watch the people roll in to have a few drinks for a good cause.
9. Buy in Bulk and Upsell
In this type of promotion, if a customer buys a certain quantity of an item you sell, they become eligible for a discount or free product. Similar to the loyalty promotion, the key here is to know the normal amount that someone typically spends on a certain item, and then offering a small discount if they spend slightly more.
Examples: offering five dollars off your appetizer with a purchase of a $50 or more gift card, or purchase two orders of wings and get a free beer.
10. Launches & Openings
This last promotion idea is all about running promotions for launches of new menu items or openings of locations. You've already invested in these new elements of your restaurant, and while the value of them may seem obvious to you, sometimes a kick-start can help the new offering generate revenue more quickly, thereby mitigating any lost early revenue.
Example: Chick-Fil-A recently offered the first 100 people that order at a new location free food for a year. This not only got people into their store early, but had a huge press impact and resulted in the opening turning more into a party.
Inspired? Get planning!
These are just a few restaurant promotions ideas to get foot traffic to your restaurant. The best marketing initiatives are planned and prepared in advance — that's where a marketing plan comes in.
Download your personal restaurant marketing plan template to plan your promotion ideas on a calendar. This way, you won't be caught without a promotion idea for Mother's Day, or the Superbowl, or the holiday season.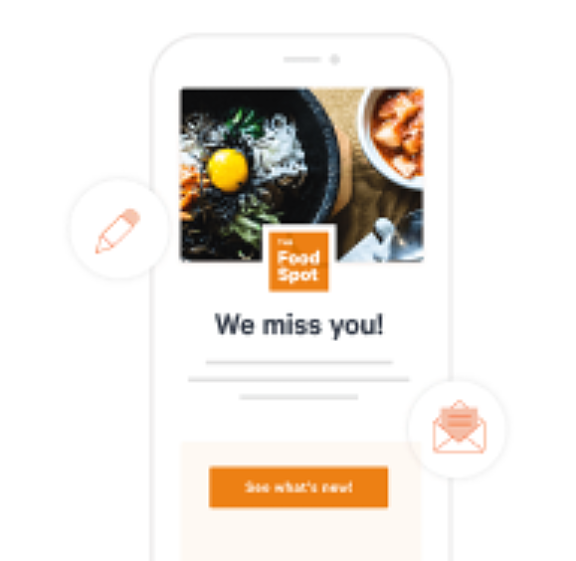 Learn how guest marketing tools can help you get your customers coming back.
Read more