DISCLAIMER: This content is provided for informational purposes only and is not intended as legal, accounting, tax, HR, or other professional advice. You are responsible for your own compliance with laws and regulations. You should contact your attorney or other relevant advisor for advice specific to your circumstances.
Some restaurants actually incentivize employees to keep track of silverware. As in rewarding servers with their choice of side work, for fishing stray forks out of bins.
Which is to say, they're a precious commodity! This guide will take you through essential supplies, and how they factor into your restaurant's operations and budget.
What is the difference between restaurant supplies and restaurant equipment?
What are restaurant supplies? They're the small wares that are temporary or fragile. Some have to be ordered weekly, while others may be replaced once a year.
Honestly, the main difference between restaurant supplies and equipment is how often they need to be replaced. Things like temporary storage containers, beverage nozzles and silverware are all considered restaurant supplies.
Restaurant equipment refers to prep tables, cooking equipment, commercial refrigeration, display cases and the like–more durable equipment that's necessary for operations.
Things to consider before buying restaurant supplies
Choosing the right restaurant supplies will save you (and your staff) time and money down the line. Consider both the quality and the cost of essential supplies.
Supplies are an investment in your business – some are necessary for operations while others help to make production more efficient, lowering prime costs.
So, choose the right supplies for your business's needs and budget. Shop around to find the best possible prices on high-quality supplies. And, make smart decisions about where you can cut costs.
What are essential supplies for a restaurant?
Restaurant supplies have a sneaky way of eating into budgets, so it's important to have a sense of what's essential to your operations.
Food supplies
Keeping track of food inventory is central to the success of your restaurant. Food inventory includes every ingredient in-house, from aromatics to fines herbes. Juggling vendors and navigating supply chains can be a full-time job.
Think about your favorite episode of Restaurant Impossible. So many restaurateurs don't accurately calculate food costs or thoughtfully predict sales.
Kitchen supplies
Some kitchen equipment is durable, but cooking supplies that see lots of use must be regularly replaced or maintained. That includes things like stainless steel bowls and cookware, food pans, mixers, blenders, and other small appliances. Remember to make space for these supplies in your budget and business plan.
Complex machines like deep fryers and ice machines need to be regularly maintained and cleaned. The parts of some heavy-duty equipment have to be replaced often. Things like the gaskets in commercial refrigerators help to extend the life of the equipment when switched out regularly.
Bar supplies
Bars rely on lots of supplies – mixers, beverage napkins, stirrers, bar keys, liquor spouts, and so much more.
Equipment like beverage dispensers also have lots of parts that need to be cleaned and replaced often, to maintain food safety standards. Factor production supplies into your restaurant's budget, while leaving room for essentials like beverage hoses and nozzles.
Storage supplies
Storage containers don't last forever. They take lots of abuse in busy restaurant environments, and often need to be replaced to maintain both food safety standards and smooth kitchen operations.
Linens
Every restaurant employee knows the chaos of being short on linens before a new delivery, when staff starts bartering for clean bar rags. Consistency is a core value of successful restaurants. Work with your supplier to keep enough linen on hand so that service runs smoothly.
Cutlery and glassware
It's inevitable that glassware and flatware will need to be replaced. Servers, guests, and dish machines are hard on these fragile pieces. But using disposable paper and plastic is equally costly.
When it comes to tableware, restaurants need to balance their budget with their aesthetics.
Menus
Menus come in all shapes and sizes these days, there's even the ubiquitous digital one. Some restaurants print their menu daily in order to update it with specials, while others can print a single batch each season.
Menus are high-traffic supplies – they change hands multiple times each shift and get spilled on and torn. Keep track of how many menus your restaurants has at all times and budget for the cost of keeping them stocked.
---
Read this next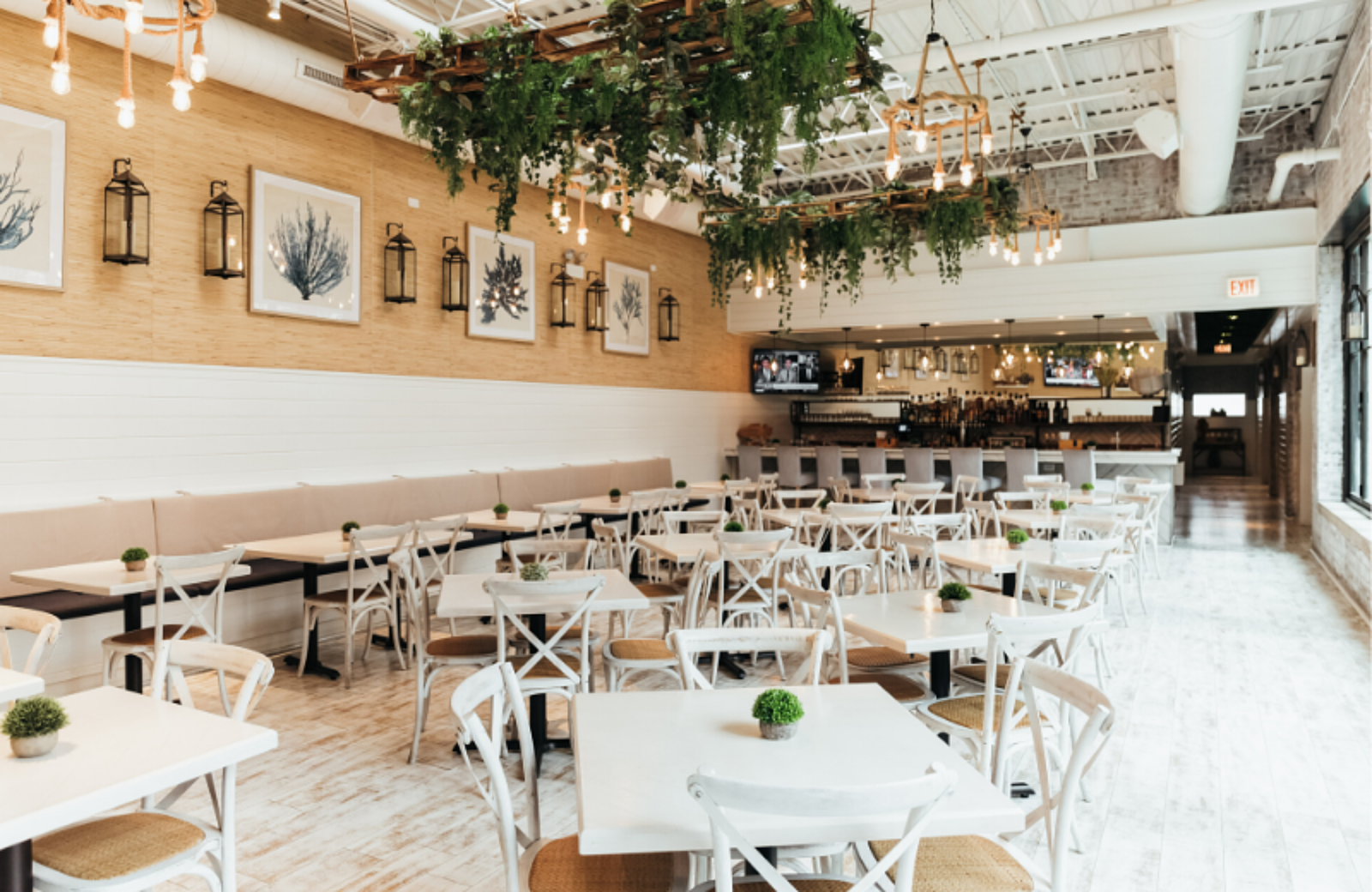 The Complete Guide to Restaurant Financing and Loans
Whether you're opening a new restaurant, expanding your concept, or renovating within your existing four-walls, you're going to need capital to make it all happen.
How to organize restaurant supplies
Organization helps keep track of inventory and budget. Maintain a digital log of everything that comes into and leaves the restaurant by making good use of your restaurant's management software.
Maximize your storage space with shelving. Ensure that everything is clearly labeled and has a "home" in the building, so that everyone knows where to find the supplies they need. This has the added benefit of streamlining your managers' counts of inventory.
Where to buy restaurant supplies
Check out local restaurant supply stores and supply delivery services — they often offer wholesale prices. Local companies also tend to be reliable and personable.
There are lots of websites that have low prices on restaurant supplies, and it's possible to create reliable relationships with those supply companies. Just be aware that ordering supplies online can come with higher shipping costs.
Restaurant supply essentials
Don't forget to build long-term plans to keep track of inventory and the conditions of supplies. You might have to set reminders to check if routine maintenance or replacements are necessary.
The proper supplies are necessary for sales and food safety. They also enable your cooks and servers to work efficiently, making them an important priority for your restaurant.
Related Supplies Resources
Restaurant POS Comparison Tool
A free, customizable Restaurant POS Comparison Tool to research and compare point of sale systems in one Excel spreadsheet or editable PDF.
Download