DISCLAIMER: This content is provided for informational purposes only and is not intended as legal, accounting, tax, HR, or other professional advice. You are responsible for your own compliance with laws and regulations. You should contact your attorney or other relevant advisor for advice specific to your circumstances.
Are you getting ready to open a new restaurant? As you get started on your journey, you'll need to think about a million and one things – from a business plan to your financial analysis, marketing strategy, and of course, suppliers. Your restaurant suppliers ensure that you have everything you need in order to run your business, from the food that it takes to bring your menu to life, to the equipment, technology, and tools it takes to keep everything running smoothly.
With that in mind, it can be hard to figure out how to find all the various restaurant suppliers and vendors you'll be working with. Here are a few things to keep in mind when choosing a wholesale restaurant supplier, plus a list of essential suppliers (and examples) to get you started.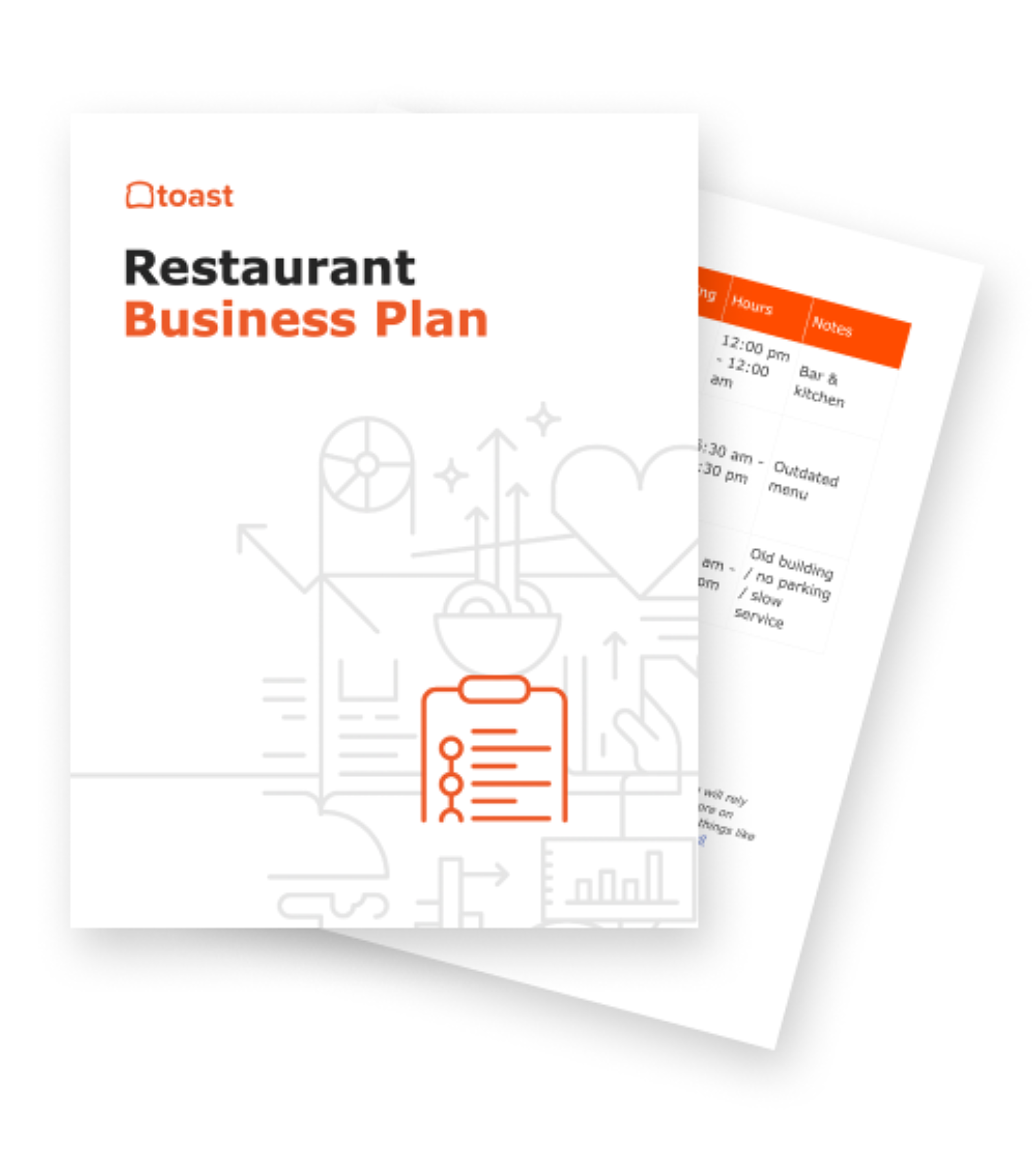 Restaurant Business Plan Template
No matter where you're at in your restaurant ownership journey, a business plan will be your north star. Organize your vision and ensure that nothing is overlooked with this free template.
Download
7 Essential Restaurant Suppliers and How to Find Them
Food Suppliers
For any restaurant, choosing a food supplier is arguably one of the most important decisions you'll make. You want a food supplier that is fresh, reliable, consistent, and able to provide you with everything you need to successfully bring your menu to fruition. Some restaurants work with a produce supplier, a dairy supplier, and a meat supplier, while others work with larger suppliers that can tick off all their inventory needs at once.
When looking for a restaurant food supplier keep these three things in mind:
Menu needs: What inventory do you need to make every single menu item? You should have a comprehensive list of every single menu item needed (even things like salt, pepper, and oil!) for your food and beverage menu. You'll want to make sure that your supplier is able to accommodate each and every item (and provide the very best quality, of course).



Sales volume: How much do you intend to sell? And, how much storage space do you have in your restaurant? This is important when talking to suppliers to figure out what makes sense in terms of order volume: you want to make sure you have enough to fulfill your needs, but also not overwhelm your walk-in. How much space do have for frozen goods? What about dry storage?



Delivery requirements: Going hand-in-hand with the above considerations – how often will you need deliveries, based on your sales volume and storage capacity? You'll want to make sure that your supplier is compatible with the schedule that works best for your restaurant and your team. Remember, there will always have to be someone there to sign for deliveries and check them, so scheduling is important to keep in mind.
Laundry Suppliers
Restaurants produce a lot of laundry. Table linens, napkins, aprons, dishtowels, rags, and more, are all essentials, and all need to be washed (often). Soiled and stained table can deter guests from returning, and your staff needs clean rags and aprons every shift to keep the kitchen environment as clean as possible.
Since there's so much laundry, few restaurants bother with in-house laundry.
Here are a few things to consider when it comes to hiring a restaurant laundry service:
Laundry requirements: What kind of linens do you need laundered? Do you only have jackets, aprons, and rags to wash, or do you also have table linens to add? Take inventory of what you'll need laundered in a typical week, and keep this in mind when weighing the pros and cons of different businesses.


Create a budget: Restaurant laundry services can be expensive, and costs can greatly vary from business to business. Look at your current restaurant budget, and determine how much can be allocated towards laundry.


Look at review sites and talk to peers: Yelp, Consumer Reports, and Google are great places to look for local reviews, so take advantage of this and pay attention to what other customers are reporting. Then, chat with your peers in the industry in your town and find out what services they use and love.

Learn more about choosing a restaurant laundry supplier here.
---
Read this next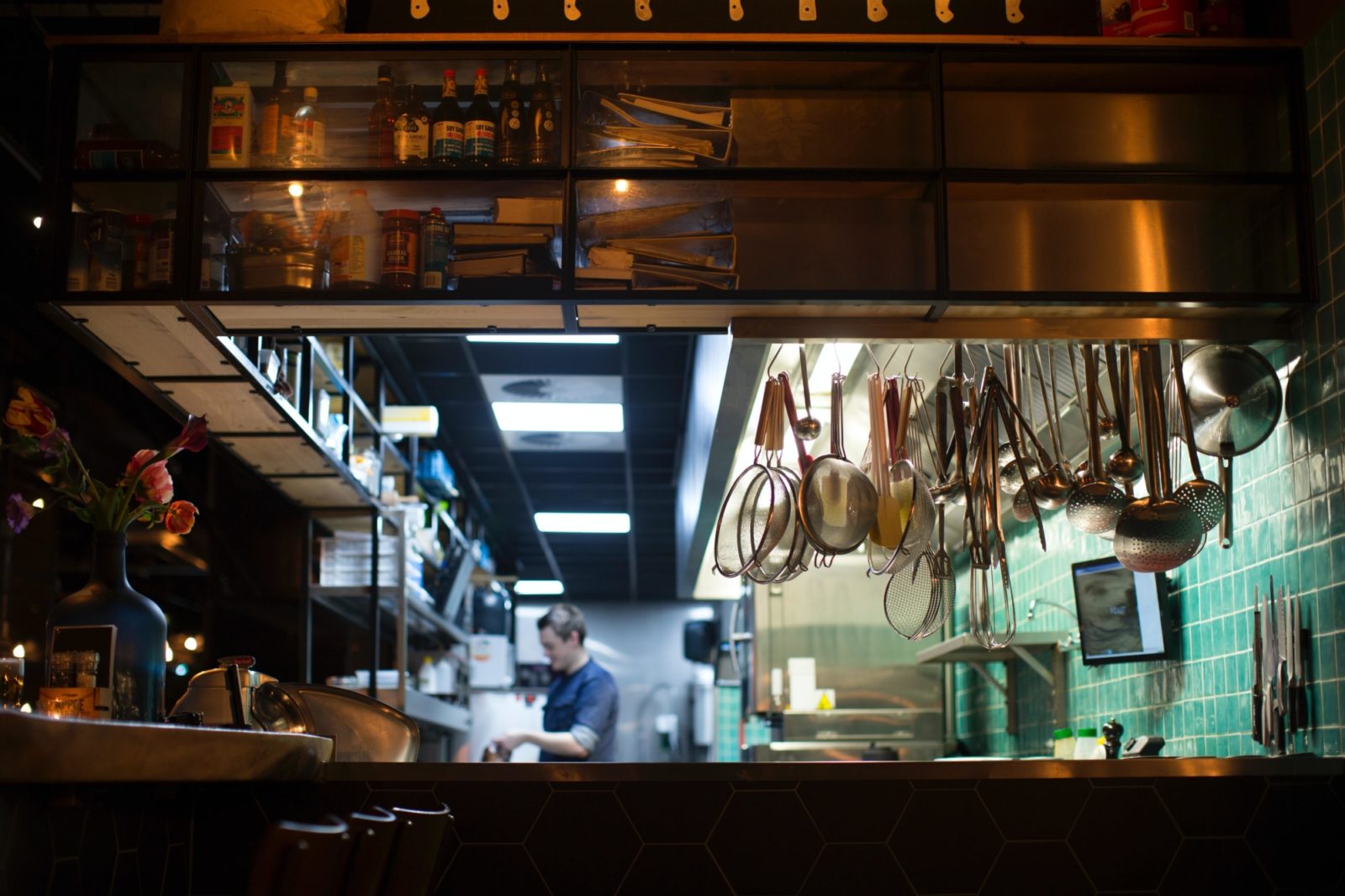 Essential Restaurant Kitchen Equipment: The Ultimate Checklist
Do you have the essential restaurant kitchen equipment and supplies you need? Check off this list to make sure your restaurant kitchen is all set.
Equipment Suppliers
Buying restaurant equipment can be overwhelming – and not to mention expensive – if you're looking at starting a new business. So many items are needed, and the costs add up quickly.
Here are a few things to consider when finding a restaurant equipment supplier:
Consult your menu: You only need the equipment essential to bringing your menu to life. Make sure you're working with a supplier that specializes in items specific to your restaurant, and best fits your concept. If you're a fish and chips business, you'll want your deep fryer to be high quality,



Measure your space: Do you have a large prep station or a small galley kitchen? Although it sounds simple, keep these measurements at the forefront of your mind when working with suppliers.



Consider buying used: Do you need everything to be brand new? Likely, the answer is no. Consider buying used restaurant equipment rather than paying the cash up front for brand-new items. Check out restaurant equipment auctions for items being sold from restaurants that have recently closed.
Repair Suppliers
Having a great restaurant repair company on hand is essential – especially for emergency situations on a busy day.
Here are a few things to consider when looking into restaurant repair companies:
Reliability and speed: If your espresso machine breaks down on a busy morning with the line out the door, you'll need someone to get there ASAP to take a look. Consider average wait times, speed, and reliability when looking at equipment repair companies, and take these factors into heavy consideration. You'll thank yourself later.



Equipment expertise: Equipment can be complicated, and repairs are not one size fits all. Make sure that your supplier is well-versed in the equipment you have in-house, and has experience (and parts on hand) with the brands you're using.



Talk to existing suppliers: Talk to your existing equipment supplier(s) and get acquainted with warranty and repair policies. Some suppliers might offer in-house repairs, and if you're using one company for all (or most) of your equipment, using them might make the most sense.
Menu Suppliers
Believe it or not, printing menus can be a massive expense when it comes to starting a restaurant. Depending on your concept, you might need to get menus printed every few weeks (or more), or only a few times a year.
Here are a few things to keep in mind when choosing a menu supplier:
Restaurant concept: Do you have single-use paper menus? Or larger menu with several pages kept in plastic holders? How often do you change up your dishes? All of these are important questions to ask when deciding what supplier to choose.



Durability: How durable do these menus need to be? If you need your menus to last, make sure that you're choosing a supplier that can provide high-quality, durable menus.



Aesthetics: Does it fit your brand? Your menu is an extension of your restaurant concept, so ensure that your menu design is compatible with your supplier.
Technology Suppliers
Successful restaurants need technology that can keep up, and keep everything running as smoothly as possible. Your restaurant technology company should grow with you, providing up-to-date, cutting-edge technology to help you run your business.
Toast's suite of custom-built, commercial-grade hardware lets you run your operations three times faster than you are today. And take your hardware power even further by pairing it with robust restaurant technology solutions like Order and Pay at the Table, Toast Online Ordering, and Toast Delivery Services™.
If you'd like to learn more about how Toast can help you improve operations at your restaurant, click here.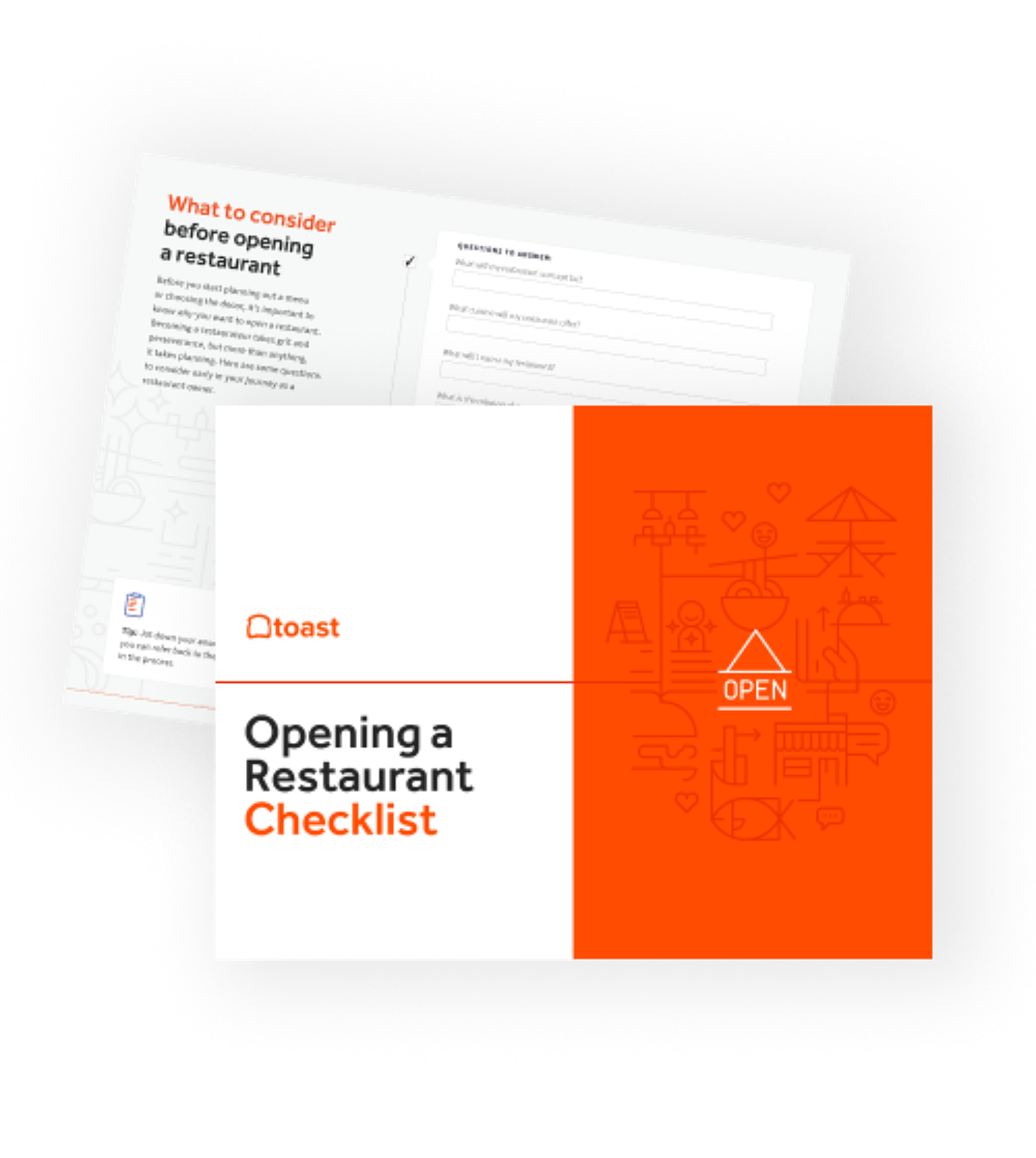 Opening a Restaurant Checklist
So many things go into opening a restaurant. Use this free PDF checklist to set your new restaurant up for success.
Download
Only Work with the Best Restaurant Suppliers
For more information on restaurant equipment, technology, and opening up your own restaurant, check out these resources.