DISCLAIMER: This content is provided for informational purposes only and is not intended as legal, accounting, tax, HR, or other professional advice. You are responsible for your own compliance with laws and regulations. You should contact your attorney or other relevant advisor for advice specific to your circumstances.
Cocktails are a social art—they bring people together over dynamic flavors and good vibes. Cocktails combine spirits, liqueurs, mixers, and garnishes into exciting and complex beverages. And this year, both new inventions and classic combinations took social media by storm.
People have become especially eager to gather over cocktails as pandemic-related restrictions have been lifted. From the Negroni Sbagliato that was on everyone's lips to innovative alcohol-free ingredients, we'll cover the top cocktail trends from 2023.
Menu Engineering Worksheet
Use this menu engineering worksheet, complete with intricate menu engineering formulas, to determine areas of strength and weakness in your restaurant's menu.
Get free download
Elevated Twists on Classics
Mixologists and cocktail menu creators are finding inspiration in the past. There's comfort in familiarity, especially after the lingering uncertainty of the pandemic. Retro cocktails like espresso martinis, old fashioneds, and highballs are finding new life.
Many are putting upgraded twists on classic flavors. New methods of stirring and shaking, along with huge balls and blocks of ice and elevated spirits are finding their way into classic recipes.
Mocktails and Low-ABV Cocktails
Another effect of the pandemic is renewed attention to health and wellness, which is why consumers are turning to mocktails and low-ABV cocktails.
There are a number of new alcohol-free substitutes that mimic the flavor profiles of spirits. Home mixologists, bars, and influencers are all taking advantage of these options to innovate recipes that are a lot more exciting than sparkling cranberry juice.
Plant-Based Ingredients and Sustainability
Sustainability is on everyone's mind, as the world faces record-setting weather events. Bars and restaurants are finding ways to reduce waste and lower their impact on the environment. Plant-based substitutes for ingredients like milk and eggs have become popular means to reduce the consumption of unsustainable ingredients.
There are a few steps to take toward sustainability behind the bar. One is demanding that suppliers switch to compostable packaging. Working with local fruit and mixers reduces the carbon footprint of shipping. And bars can implement low-waste policies by switching to biodegradable or reusable straws, cups, and other basic supplies.
Dry and Bitter
Along with rising consciousness around health and wellness, consumers are seeking cocktails with fewer grams of sugar. They're also enjoying more vegetal, herbaceous flavors, which is driving innovation in the industry. Unlikely ingredients like saline solution are finding their way onto menus, and tomato juice cocktails are gathering steam too.
Bitter flavors (and bitters themselves!) are also having a moment. Mixologists are working with liqueurs like Campari, Aperol, and Fernet. Dry vermouth is trending, as well as umami-rich Chinese Baijiu.
Canned Cocktails
Along with hard seltzers, canned cocktails cash in on the demand for convenience. People found themselves drinking less and hosting fewer gatherings during the pandemic, which made stocking mixers with short shelf lives less attractive.
Ready-to-drink (RTD) cocktails are one of the fastest-growing consumer trends in alcoholic beverages, primed for a compound annual growth rate of 13.4% by 2030. Going far beyond classic gin, tequila, and vodka-based cocktails, companies like LiveWire are innovating complex, floral flavors into RTD cocktails.
---
Read this next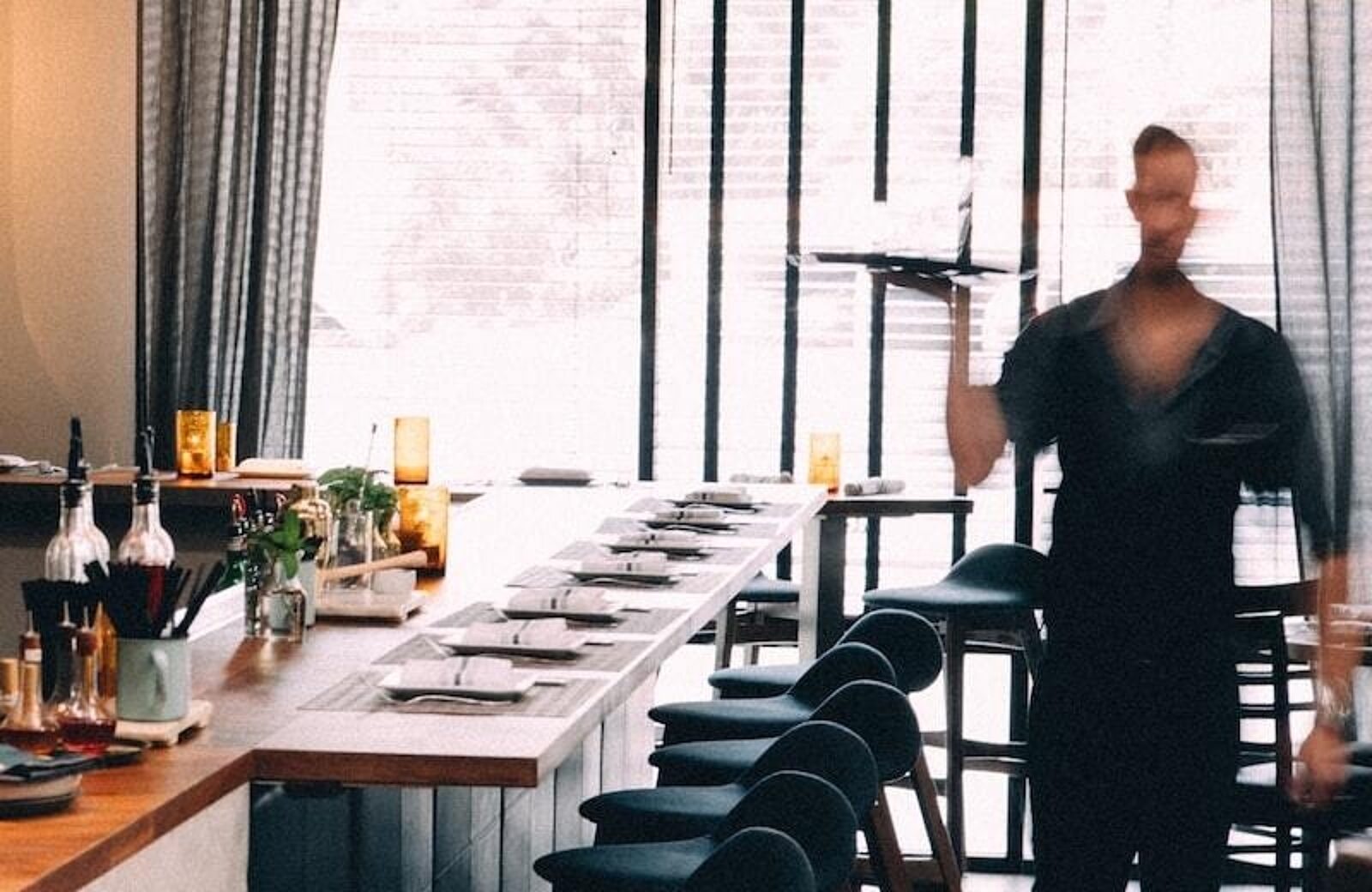 Top 10 Restaurant Trends and Statistics for 2023
Start the new year on a high note with these restaurant industry trends.
Tequila and Mezcal
Tequila and mezcal are the trending spirits of the year. The global tequila market is predicted to grow from $9.8 billion to $14.3 billion by 2028. That growth is driven by a rise in the popularity of smooth, handcrafted, premium tequila. Food & Wine cited the meteoric rise of tequila, praising the time, effort, and complexity available in the aged tequilas that are hitting shelves.
Consumer demand for mezcal, another agave-based spirit, is also on the rise. Substituting mezcal for tequila in margaritas is just the beginning. The smoky flavor profile adds depth, and balances floral and citrusy cocktail recipes perfectly.
Ranch Water
As tequila sales rise, ranch water is a favorite way to drink it. This simple tequila highball has just three ingredients: tequila, lime juice, and sparkling water. In Texas, the rumored birthplace of this drink, Topo Chico mineral water is the mixer of choice, but any seltzer will work. Ranch water is making a splash in the RTD cocktail aisle, too.
Negroni Sbagliato
After a TikTok from Game of Thrones star Emma D'Arcy went viral, the Negroni Sbagliato became the most discussed cocktail of 2022. This "stunning" cocktail substitutes the gin in a classic Negroni for prosecco, mixing it with Campari or Aperol and sweet vermouth for a bitter, velvety concoction. The Negroni Sbagliato is thousands of fans' new drink of choice, following rising demand for less sweet and more bitter flavors.
Coffee Cocktails
The espresso martini, a combination of rich caffeinated espresso and vodka, has been popular for decades. Irish coffee is another old favorite. And more coffee-based cocktails than ever are rocketing into the spotlight. Mixologists are getting creative, pairing rum with iced coffee and creme de cacao. Others are mixing cold brew with sake for a dairy-free twist on the White Russian.
Hibiscus and Tea Based Drinks
Tea-based cocktails aren't exactly new, but mixologists are making more than hot toddies in 2023. Tea is a perfect solution for the shift toward drier flavor profiles. Tea is naturally bitter, and varieties of green and black teas present unique flavors. Herbal teas featuring floral hibiscus mix especially well with sour citrus and gin.
Which cocktail trends will you mix up in 2023?
Cocktails are making a comeback, as people regain their social lives after the pandemic. Canned, RTD cocktails provide the convenience that many demand, and social media has served as a way to introduce celebrity favorites to fans. As you take your restaurant or home bar into 2023, consider trying some of the cocktail trends that have become all the rage over the last year.