Resource
Restaurant Training Manual Template
A restaurant employee training manual provides your staff with the rules, guidelines, and clarity they need to do their jobs efficiently, making it easier for you to lead and for your staff to succeed.
---
What's Inside?
A Customizable Restaurant Training Manual Template
Role Function & Responsibilities
Guest Service
Serving a Table
Shift Close
Knowledge Check
---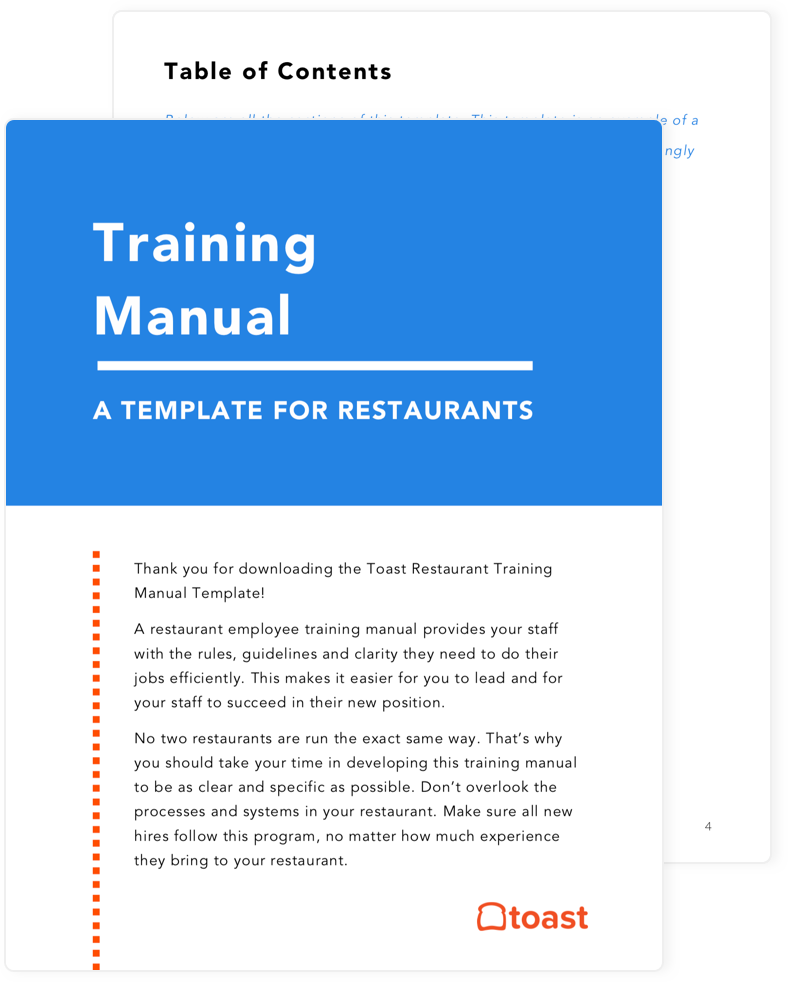 Why Your Restaurant Needs a Training Manual Template
No two restaurants are run the exact same way. That's why you should take your time in developing this training manual to be as clear and specific as possible. Don't overlook the processes and systems in your restaurant. Make sure all new hires follow this program, no matter how much experience they bring to your restaurant.

With a turnover rate of 75% in the hospitality industry, staffing issues are an issue for restaurants. That's why clarity and positivity in the onboarding process are keys to well-informed and productive restaurant staff.

In this free template, we've made the task of writing your restaurant training manual as easy as filling in the blanks. Just enter your restaurant-specific policies in the given areas and you're good to go.

Plus, clone the template to continue building out training manuals for other roles in your restaurant, such as line cooks, hosts, and more.
Powered by Froala Editor