The act of dining out at a restaurant reveals a lot about a person's character.
We see uplifting stories of Good Samaritans leaving huge tips for servers in financial need. We see customers standing up for servers when they are discriminated against for their race. If you've worked in a restaurant, you must have one of those regulars who comes in and tips $100 every time, even if they have a single beer.
Basically, these are the people that boost our faith in humanity.
On the other hand…there are those people that make you want to cringe because they leave a tiny tip. Or an over-demanding customer who treats their server like a servant. But - worst of all - are the dine-and-dashers!
Dine and dashing is a cardinal sin – restaurants are unique in that they provide a service, with the understanding that the agreed-upon pricing on the menu is what will be paid. There is rarely a payment taken prior to preparation and service - at least at full service restaurants.
There is trust between the customer and the business that all tabs will be paid, barring any big mistakes made by the staff. Dine-and-dashers seem to forget that they are literally stealing money from someone else's pockets. Not only that, but this can be disrupting and demoralizing to the person on staff who was subject to this horrible behavior. What's worse than being in the weeds, doing your best to keep a table happy, and finding that the guests have run out on the bill, leaving you with no tip?
How Can Restaurants Avoid & Deter Dine and Dash?
There are a couple ways to nip this in the bud before it happens.
1. Preemptively Guilt Trip Your Guests
Build rapport with your guests! It's much harder to run out on your bill if you find yourself liking the people who are serving your meal – and this goes for management, host, and all FOH positions in the building that day.
Whenever possible, make a personal connection. While it may not completely solve the problem of dine and dash, you can at least bet they feel a little more guilty about it after the fact! It might be rare, but there are cases where the person returns to the restaurant to pay his or her debt!
2. Hold Down the Fort
Ensure there is someone at the front of the restaurant at all times. Your host or security detail is the obvious hero of the day here, who can be sure to welcome and send off each and every guest.
You'll need to make sure that they are not gone for more than a few seconds at a time while seating. If your host is busy prepping take out orders for the bar or answering a lot of calls, you may need to think about an improvement to your current system which enables more automation (for example, integrated online ordering can help orders bypass the host and fire right into the kitchen, leaving your host with more time to entertain customers).
Attempted dine and dashers may not feel comfortable risking the act if they feel they are being watched by the eyes up front. If your restaurant is no stranger to dine and dash, you might want to require all customers take their bill to the front counter to pay there. That way, no one will leave without paying.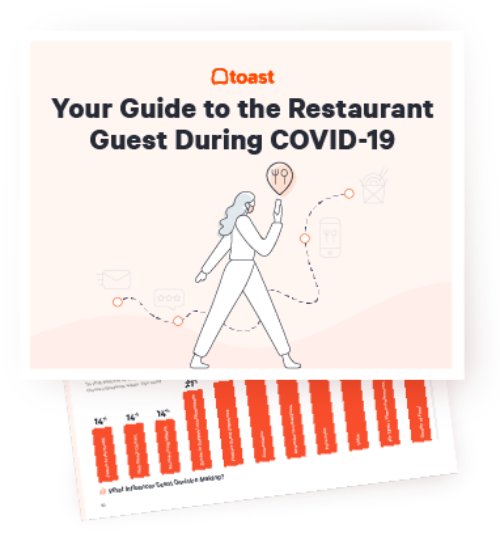 Guide to the Restaurant Guest
Learn how to navigate changing guest expectations during and after the COVID-19 health crisis.
Download
3. Keep Track - Always
Servers should get to know each guest, and make note of those who have eaten and run. This is a great use of a manager log book, and if you use security cameras, you can look at the entry date and time, check out a visual on the culprits, and keep an eye out for them should they ever return.
4. Start Using Pay-at-the-Table Technology
Server handheld tablets are useful for more than just increasing efficiency.
When servers ask parties if they are ready for the check, this leaves a window of a few minutes for diners to dash. However, when these servers are carrying their mobile POS tablets, they can throw these attempted thieves a curveball by offering them the option to pay immediately and split the bill however they choose.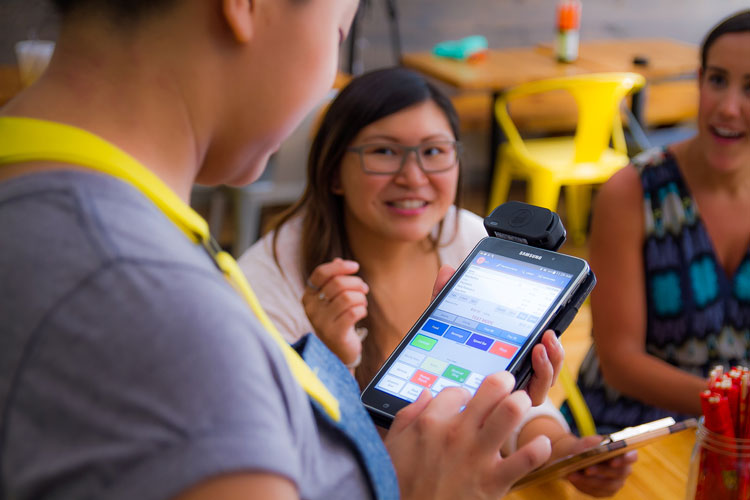 There are also the people who get so tired of waiting for their server to come with the bill that they unabashedly bail. Server tablets help with that, too. They shave minutes off of the dining process and have been proven to increase servers' tips.
Deterring Dine and Dash
While there may not be a way to completely eliminate this type of theft at your restaurant, you can at least make it more difficult for those who do, to commit the crime!