According to The National Restaurant Association, 10% of Americans plan on dining out for a Thanksgiving meal and 5% will order a full takeout meal. Two-thirds of Black Friday shoppers say they'll also visit a restaurant to take a break from bargain hunting.
But what about the day before Thanksgiving?
Thanksgiving Eve, also known as Blackout Wednesday or Drinksgiving, is one of the biggest days of the year for restaurants and bars. Many people flock to these establishments on the unofficial holiday, either because they're reuniting with friends from home or unwilling to cook the day before Turkey Day, and help increase restaurant and bar sales.
Calling all #restaurant staff! During #thanksgivingweek, and even on Thanksgiving🦃, which of these do you see a greater increase of?

— Toast, Inc. (@ToastTab) November 20, 2017
In preparation for Thanksgiving Eve tomorrow, we wanted to know how restaurants prepare for one of the biggest days of the year. Does inventory ordering change? Do sales spike? How do restaurants and bars keep employees happy?
We asked restaurateurs in various Facebook and LinkedIn groups, as well as researched responses in publications, and got the scoop. Some preferred to stay anonymous, while others shared the restaurant they work with.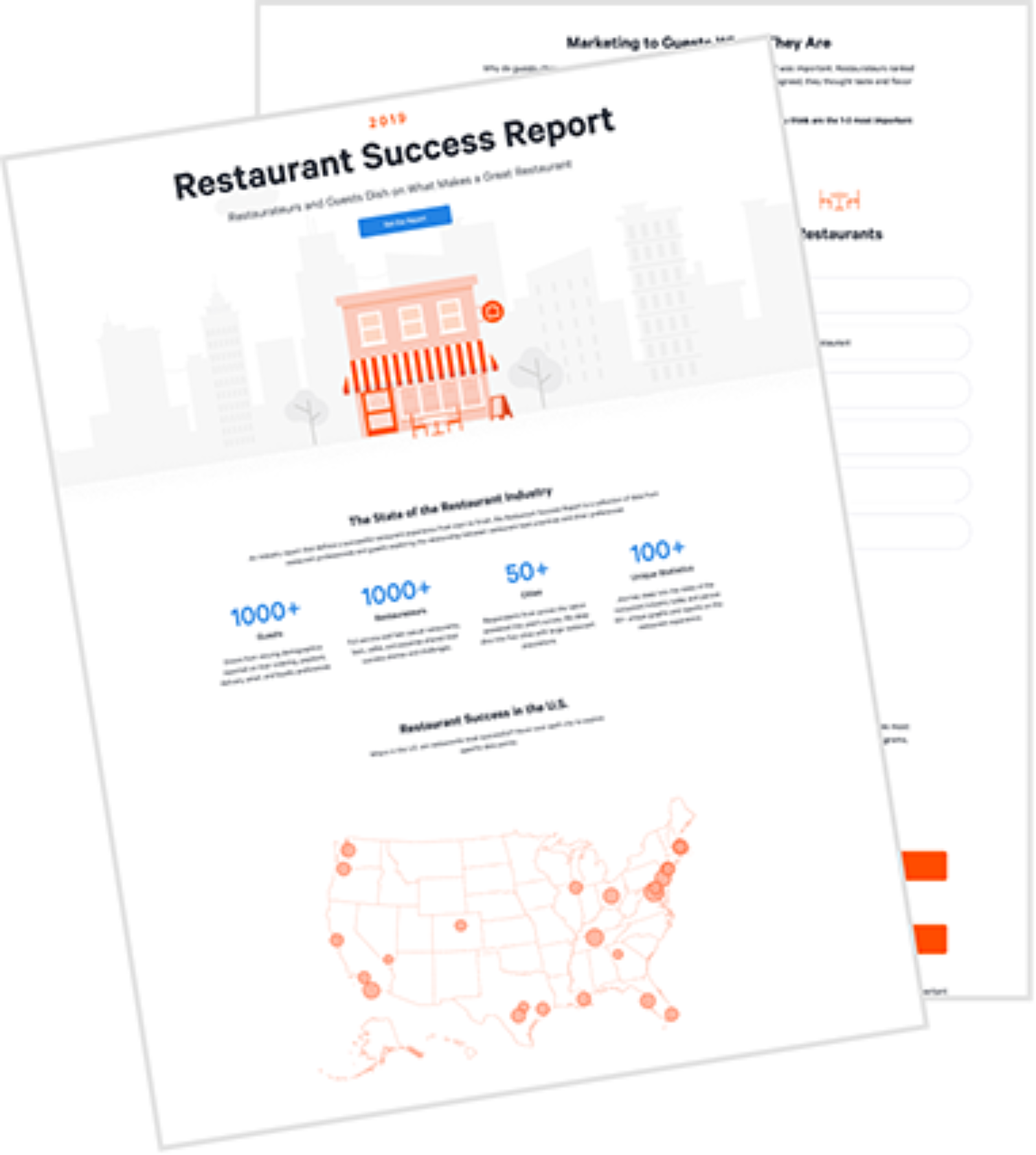 Restaurant Success Report
This industry report collects data from restaurant professionals and guests to help you understand what it takes to create a successful restaurant experience from start to finish.
Download
Stock Up On Inventory and Delivery Drivers
Many restaurateurs plan for Thanksgiving Eve like any other holiday. Ordering inventory and scheduling delivery drivers is a delicate balancing act; you don't want to sell out, but you also don't want to hemorrhage money by overstaffing. Here's how these restaurants cope.
Expect Revenue to Rise
For many restaurants and bars, Thanksgiving Eve is the most revenue-generating Wednesday of the year. Here are some of the crazy growth numbers restaurants have seen on overall sales, individual checks, and delivery sales.
"Our revenues typically rise anywhere from 60% to 100% versus a regular Wednesday night across our fifteen Bar Louie locations. At his firm's more traditional dining restaurants, receipts jump 25% to 40% over the typical Wednesday night." - Scott Ward, Bar Louie


"Domino's sales increase an average of 50% on the night before Thanksgiving over a typical Wednesday night." - Tim McIntyre, Domino's Pizza


Keep Employees Happy
If your employees aren't happy, your guests aren't happy. Thanksgiving Eve is the first of many holidays, with Thanksgiving, Christmas, and New Year's Eve on the way. What better way to kick off the holiday season than by showing your staff that you appreciate them? Here are a few tips.
"We do a family meal of pavo en mole, rice, beans, handmade tortillas and salad on Thanksgiving Eve." -

Anonymous

"Our staff brings home a full meal and we are only open until 2 p.m. Plus, we give them each a bonus $100 in cash. We have 137 smoked turkeys on order, 211 fried, 27 briskets, and 223 hams. We start tomorrow and things are going to get crazy the next 3 days." - Anonymous


"Staff non locals. Close on thanksgiving. Food is not payment for mental anguish. Feed your staff well every day. Don't shop in places that are open on thanksgiving. Bonus your employees for the holidays and or throw them an awesome party." -

Anyonymous


Staff Smartly
Creating a restaurant staff schedule during the holidays can be an absolute nightmare. While many restaurants require staff to work on Thanksgiving Eve, some hire extra delivery drivers (or bouncers) and some have different policies for the day after Thanksgiving Eve.
"I ask first who wants to work and what hours and try to work around family stuff well in advance. Our schedule is posted for holidays the first of Nov. and the first of Dec. If they are on the schedule and want to change with someone else, they both sign a change slip with stated hours and position. No shows are fired, unless they are in a bad way (accident, doctor, etc). If you can't work the holiday, you don't get holiday pay.Those who work get double time usually get a bottle of wine to go home at end of shift. I always get at least one no show, but not usually the good ones. Some like to do so much prep the night before so they can come in a little later." - Anonymous, National Hotel Chain


"We are open. You get a sheet to request three holidays off and the importance of them from 1-3." - Anonymous


"We were given the option of what holidays we wanted to work between Thanksgiving, Christmas, New Year's Eve and New Year's Day. If you didn't sign up and the days fell on days you're available, you're scheduled... and you have to work two of them. - Anyonymous


"Our restaurant staffed bouncers at the door on Thanksgiving Eve, just in case the night started to get out of hand." -

Amanda McNamara, Jake & Joe's (and new Toast Content Specialist)
Host a Party And/Or Close the Next Day
Most people spend the Thanksgiving holiday with family, but for many in the industry, family has a different meaning. Some restaurants shared creative ways to celebrate their employees during Thanksgiving week, including, of course, simply taking the day after Thanksgiving Eve off.
"We're 'closed' Thanksgiving day but hosting a free, all-volunteer Thanksgiving dinner for the less fortunate. We even have a charity taking meals to people without transportation. T

he support from the community has been awesome too! We've received enough in donations to feed over 300 people, along with lots of toiletries and clothes for homeless."

- Susan MacDonald, The Gin Mill Jensen Beach


"We are closed! We are hosting a Thanksgiving Eve party and then opening up again on Friday for lunch." - Laura Bee, That Meetball Place


"Any place I worked was always open. As my children got older they also went in to the restaurant business. We started our own holiday and called it Thanksgiving Tuesday. Friends, family - everyone came to our house. Really doesn't matter the day; it's the time spent together that matters." -

Anonymous
Share Your Thanksgiving Eve Stories
Restaurateurs and bar managers, how are you preparing for Thanksgiving Eve tomorrow?
Share your best tips (and worst stories) in the comments section below, and happy Thanksgiving!