DISCLAIMER: This content is provided for informational purposes only and is not intended as legal, accounting, tax, HR, or other professional advice. You are responsible for your own compliance with laws and regulations. You should contact your attorney or other relevant advisor for advice specific to your circumstances.
Think of a sub-brand as a "spin off" of a successful idea.
Businesses with a successful brand oftentimes create a sub-brand (or sub-brands) tangentially related to their profitable, original idea in order to appeal to a niche in the market that the original brand does not. Sub-brands allow successful parent brands to build a stronger bond with a segment of their existing customer base, attract new customers, and expand into new profitable revenue streams.
For example, Bud Light is a sub-brand of the parent brand, Budweiser; The Wrangler is a sub-brand of the parent brand, Jeep.
Though they are different products within the same umbrella organization, each product has a personality, vibe, and characteristics that are entirely their own. That's why ads for the Toyota Tundra have a different look, feel, and appeal than ads for the Toyota Camry.
Restaurants can have sub-brands too.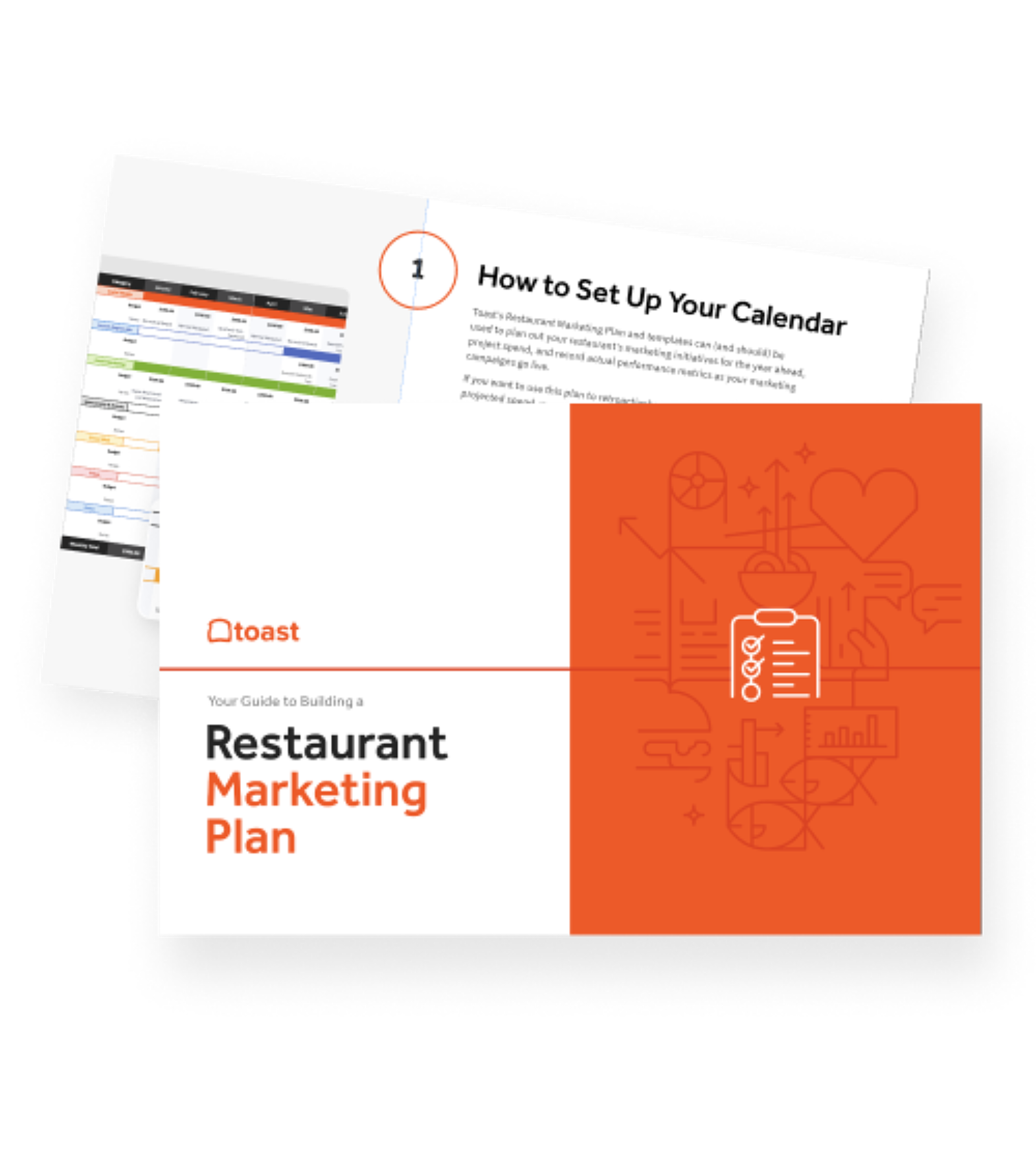 Restaurant Marketing Plan
Create a marketing plan that'll drive repeat business with this customizable marketing playbook template and interactive calendar.
Download
How Can Restaurants Use Sub-Brands?
Let's explore a few examples of real restaurants who have created successful sub-brands stemming from their restaurant's parent brand.
To Appeal To New Audiences
Ledger Restaurant in Salem, Massachusetts operates an Instagram account, @ledgersalem, with a strong following of people interested in food and drink. @ledgersalem is the parent brand.
In November, Owner and Chef Matt O'Neil, and his team realized they could create a separate account to specifically highlight their excellent cocktail program, and @ledgerbarsalem was born. @ledgerbarsalem is @ledgersalem's sub-brand.
The parent brand's account, @ledgersalem, continues to feature cocktails and bar staff occasionally, but the new account's focus is solely on the bar's creations. This new sub-brand gives Ledger fans who are interested in cocktail culture a place to engage with content they enjoy; it also draws cocktail "nerds" from all over who appreciate @ledgerbarsalem's daily posts.
To Showcase Their Sense of Humor
Trina's Starlite Lounge has an Instagram account for their two locations, Cambridge and Amesbury, plus a fun sub-brand account called @starlitefridge which features daily, irreverent messages created with magnetic letters on a refrigerator.
It's cute, topical, funny as hell, and meshes perfectly with the vibe of their original brand.
To Keep Their National And Local Audience Informed
Social media is a great way for distillers and breweries to maintain an original brand and create sub-brands for their tasting and tap rooms.
Deacon Giles Distillery in Salem, Massachusetts operates @deacongiles and their sub-brand, @thespeakeasylab. The main @deacongiles account focuses on the product line, on-premise and off-premise accounts, and production, whereas the @speakeasylab account focuses on cocktail research and development, restaurant pop-ups at the distillery, and hyperlocal happenings.
Deacon Giles fans who live a hundred miles from Salem probably won't find posts about local events compelling, and residents of the neighborhood won't find a meaningful connection with a post about an account two states over. Creating the @speakeasylab sub-brand solved this problem.
Owners Jesse Brenneman and Ian Hunt have found they can show love to their clients and accounts all over the world via their main @deacongiles brand, but focus on driving local engagement for their Salem distillery and tasting room via the @speakeasylab sub-brand.
To Tie Satellites Back to The Mothership
Pizzeria Locale has four locations: their full-service flagship in Boulder and three fast-casual locations in Denver, Kansas City, and Cincinnati.
These three fast-casual satellite operations are sub-brands, providing a faster, on-demand version of Pizzeria Locale's offerings to their respective communities. .
"Sub-branding made sense for Pizzeria Locale because it allowed us to leverage our reputation for quality, authenticity, and 'cool' across long distances", says Lead Marketing Manager, Chris Donato.
Fiorella's, a popular, upscale, Italian full-service restaurant in Newton, Massachusetts has similarly sub-branded with the creation of their three Fiorella's Express locations in Belmont, Brighton, and Cambridge. At Fiorella's Express, diners can order many of the same delicious Italian dishes offered at the original for speedy pickup or delivery.
Howling Wolf Taqueria in Salem, Massachusetts is similarly expanding into express locations in addition to their full-service flagship. Owners Amy and Jeremy Jones successfully identified a thriving segment of their customer base and built a sub-brand to cater to their preferences.
To Maximize The Potential of An Event Space or PDR's
Event spaces and Private Dining Rooms (PDR) have great sub-branding potential.
Rather than simply inviting guests to rent space in your restaurant for special occasions, offer an experience that seems more unique and private by giving your event space its own name, social media accounts, and website.
Finz Seafood and Grill, a waterfront restaurant on Massachusetts' North Shore, has been renting out a room above their restaurant for 17 years as a private function space. When owner George Carey decided to rename it "Upstairs on the Wharf" and gave it a dedicated Facebook page, he saw an uptick in rental inquiries.

This example of sub-branding does not cost much to pull off (caveat: you do need a private space available to rent out) and expands your business into new revenue streams, increased profits, and a stronger reputation with new and existing clientele.
To Tell Their Story
Sub-branding can also help restaurants tell their stories to the niches in their customer base that would find them most interesting.
Ledger Restaurant, our first restaurant featured in this article, is built inside one of the oldest banks in the country; the design and thoughtful architecture of the restaurant and bar recalls the age of post-colonial spice traders and successful marine merchants. This theme ties the parent brand @ledgersalem and sub-brand @ledgerbarsalem together, yet both explore it in their own unique ways.
Matt O'Neil is keenly aware that people love stories and in order to achieve what he wants to with his restaurant and brand, he needs to be a storyteller.
"The word 'ledger' implies a story", O'Neil says, with his massive hands on the marble bar at Ledger Restaurant, his eyes moving around the room, observing what each employee was doing and registering the mood of each guest.
"People see a ledger and they see the numbers on it; somebody deposited $200 on one day and withdrew $20,000 the next day. There's a story there: Who was that person? Why did they make such a large withdrawal? Was it a wedding? Were they moving or starting a new venture? Was it a bribe or hush money? This place is full of stories about people's lives, and I want guests to think about that when they are here.
Branch Out
If you have a strong brand, you may have the opportunity to create sub-brands to help you reach new people and create new revenue streams that bolster your bottom line.
If you've got an idea, test it out. Experiment with a small cohort of your customers to assess whether there is market interest in your new product, then expand, expand, expand.
Related Branding Resources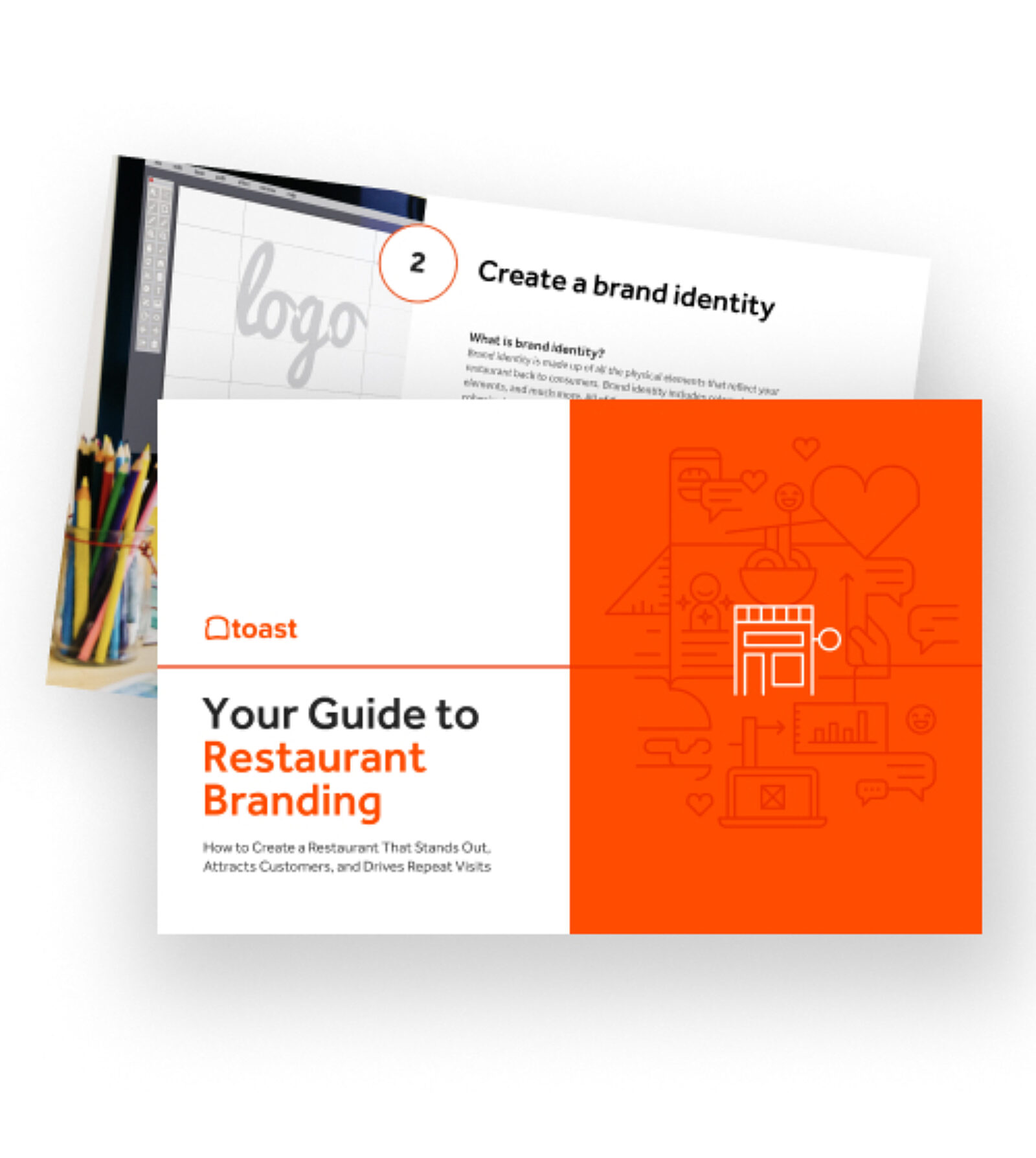 The Ultimate Guide to Restaurant Branding
Use this guide to get tips on how to create a restaurant brand that stands out, attracts customers, and drives repeat visits.
Download