DISCLAIMER: This content is provided for informational purposes only and is not intended as legal, accounting, tax, HR, or other professional advice. You are responsible for your own compliance with laws and regulations. You should contact your attorney or other relevant advisor for advice specific to your circumstances.
I for one love the newness that the turning of seasons brings. Growing up on Martha's Vineyard – a small, highly seasonal, island in New England – I enjoyed feeling the wind turn southerly and freshen in the afternoon of warm summer days just as much as the first days of fall where we would sneak on to once-gated beaches.
The change always brought a new perspective.
In the depths of a quiet and remote winter I could appreciate, and recharge from, the frenetic activity of the summer. In the summer I seized every opportunity to enjoy the island - by land or sea - from 3am wake up calls to go fishing to 2am explorations for late night food. However, as the co-owner of my family's third generation shipyard that services and repairs boats around the Cape and Island, I know all too well the impact the changing of seasons can bring to one's business. Like most businesses on the island – especially those dependent on weather – in good years the high season carries with it an abundance of customers and in the off season there are fewer opportunities to maintain cash flow. The issue of seasonality is a constant challenge for businesses; ever present on the mind.
The restaurant industry is one of the most ubiquitously impacted industries of this seasonality phenomenon. One feels it from the simple tendencies of people to eat at home during the holiday season (with recent studies showing 60% of restaurants experience a decline during the holiday seasons), to the need to change menus to adjust to the changing tastes or food availability for the season, or the need to close doors and turn down the heat during the winter. The depth of impact that seasonality brings can vary, but the lessons to cope with these changes remain the same: always plan and keep one eye ahead to the next season.
In this post, I will share some practical lessons that restaurants can follow to not just manage, but overcome and grow their businesses through the constant fluctuations of restaurant seasonality.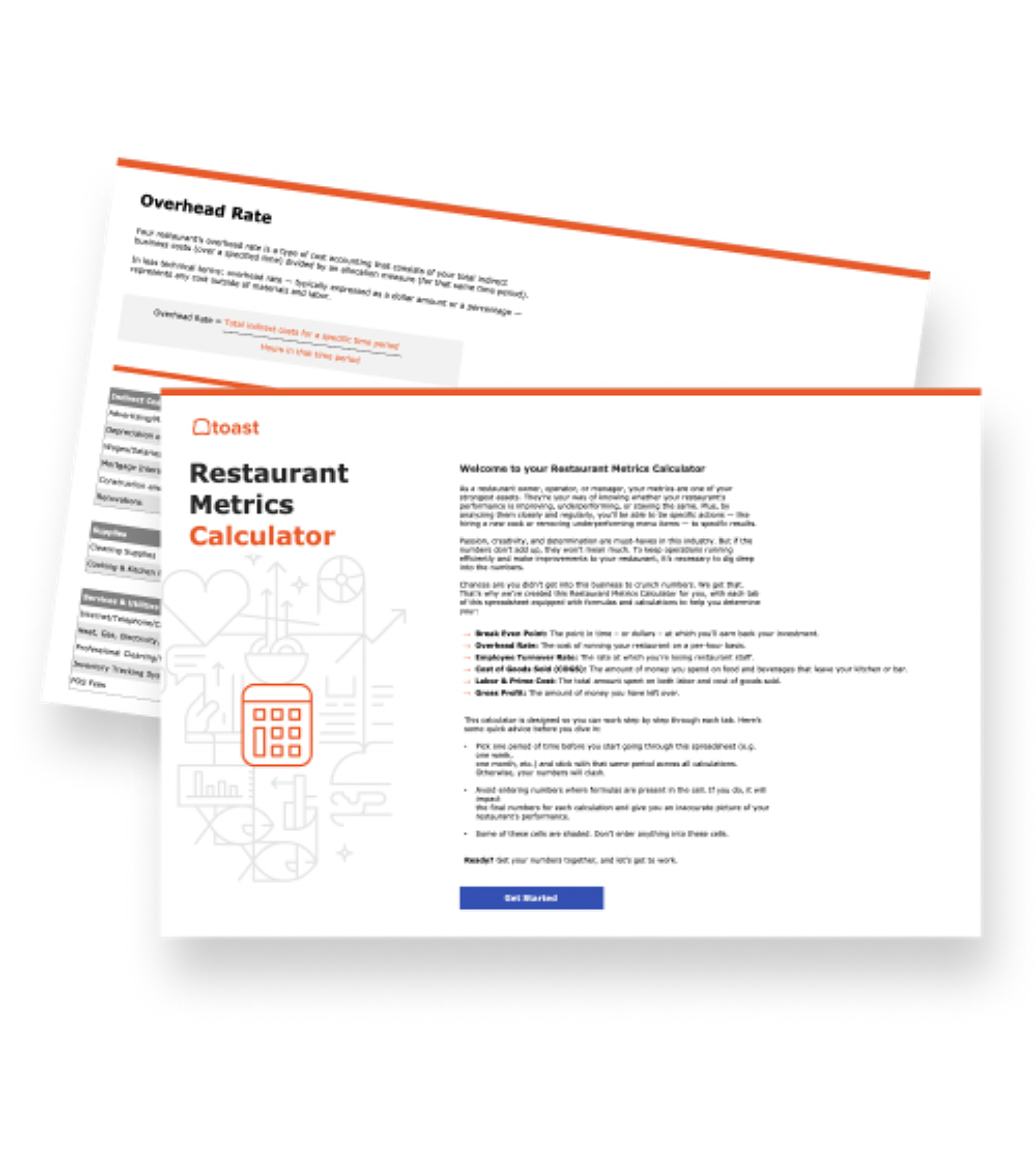 Restaurant Metrics Calculator
Use this free calculator to calculate the key restaurant metrics needed to understand the health and success of your business.
Download
Preparing for the Season: Training, Cash Flow, and Marketing
Preparation is all about going the extra mile before your high season begins.
Make sure everything is ready to go as you enter the time of year when the majority (in some instances, even 100%!) of your restaurant's revenue is generated. For example, even something as simple as an underprepared server could result in missing out on a quarter of the day's business through reduced throughput. In your off season, this revenue could keep you open for days or even a week at a time! Be bold and double down during this time to ensure this doesn't happen.
Start Finding Candidates Early
Due to the shift in demand, seasonal restaurants should be looking for new candidates 3-4 months ahead of their high season. This can seem like a ton of time in the depths of the off season, but starting early is imperative. This allows plenty of time to gather candidates, interview them, allow the new hires to prepare for the transition, and – most importantly – give time to ensure staff is properly trained.
Larger businesses should also over-hire the number of people that they need, expecting attrition in the first few weeks. It is easier to right-size your team rather than be under-staffed and have to fill holes when talent has already been scooped up by the time the high season has started. In terms of sourcing candidates, the best bets oftentimes seem old fashioned: newspaper ads, local schools with culinary or hospitality programs, chambers of commerce, and friends of family members sharing news of openings can work out nicely.
Training and Simplicity in Technology Pay Off
Training needs to come early and often, especially for new hires. When you think people have been trained enough, keep going. The most obvious reason is because every lost minute or wrong order could equate to a huge loss in reputation and revenue that restaurants are trying to capture. While you have the time, try having soft openings to manage your new staff in more naturally. Invite in family and friends to experience the restaurant on a mid-week night to give newcomers experience and practice entering orders into your POS in a hurry.
In many restaurants, the point of sale is a huge hurdle in ramping staff. This is why the POS you purchase should be screened carefully for ease-of-use. What might seem simple in a POS system to a seasoned veteran may be extremely complex to a college student who has never worked in a restaurant.
Create a Marketing Cadence
Building up to your busy season means you may not be in full swing of things, and many of your customers may be scattered across the globe. But as the season approaches, build a cadence for yourself or your social media manager to start sharing content over Facebook, Instagram, and Twitter. It's great to showcase the experiments and new menu items that you've worked on in the off season, the new work that is being done to expand or change the facility, and even introduce new staff members.
While you can certainly take pictures over the course of the weeks or months leading up to a season, it's also a worthwhile investment to hire a professional photographer to come in for one day and take all the pictures you need. Start by posting once or twice a week and increase that cadence as you get closer to the season kicking off. If successful with your cadence, your customers will feel connected to your brand and be more likely to return as visitors in the high season.
Do Not Fear Credit Lines
The most stressful and important part of ramping up is managing cash flow. This is the time of year when the cash from the previous high season is starting to wain and dwindle, but this is the time you also have to spend the most money to hire more talent, grow inventory, and make investments in your space to avoid last minute fixes to your restaurant. Many restaurants fear taking on lines of credit, – from a local bank or suppliers who are willing to offer better terms – but this is pivotal for ensuring all systems are go for the high season.
To help manage this cash flow challenge, local banks will offer floating lines of credit and some suppliers will offer dating terms that allow you to stretch out when you'll have to pay them. At the very least, take advantage of suppliers that offer better financing terms and slower payback periods.
Hanging on For the High Season
Here it comes - the busy season. Early mornings and late nights. Stressful customers and hot kitchens. This time is about maximizing every ounce of your space and team.
Create Blended Teams
As the season kicks off, it's important to know that that your team may still not be ready, no matter how much training you've given your team.
Mix and match experienced veterans with newcomers per each shift to create teams that are more evenly balanced. This way, if something wrong happens, there will be someone there to solve the problem right away. You don't have to call a manager who is taking the day off and can't be there for a couple of hours. On top of this, match skillsets and temperament (maybe one person really knows the POS and another is good with customers).
Think your teams through - especially in the early weeks - to help people cross train themselves and learn from each other.
Leverage Technology that Drives Throughput
This is the heart of your business: the technology that serves your customers.
Technology in the restaurant industry has made leaps and bounds in recent years, and there are an abundance of tools that will help you capture the biggest customer base as possible. Technology is particularly paramount for seasonal restaurants that are experiencing a large influx of customers. Being able to improve table turn and decrease lines helps capture every last bit of revenue. Key pieces of technology include tableside ordering that allow orders to be made quicker and improve turnover, kiosks for fast casual restaurants to ensure orders can be captured by multiple customers at once, and online ordering that serves as another entry point of revenue for those customers that are on the go.
The more ways you can capture customers - the better. Once a customer places their order, restaurant technology can then immediately send the information to the back of the house for the chefs to begin their mastery. While older technology – even pen and paper – may seem sufficient, it can slow down the meal and result in you missing one or two extra turns of your tables each day. By having orders sent faster, capturing the right information the first time, and reducing the amount of time your servers are running around the floor walking from table to POS and all over again you will see your revenues grow.
In the haste of the busy season, it's easy to focus on serving more and more customers to drive revenue and leave finances, payments, and more by the wayside. You're already working long hours to accommodate the customer, and frankly, this financial stuff isn't what you got into the business for. Alas, it is terribly important.
To make your lives easier, many restaurants have a cheat sheet that lists the key dates where vendors, taxes, insurance, and utilities are due for payment. This can then become a quick and easy reference that helps you avoid penalties and fines. Another handy trick is to create an "in and out" plan, whereby when you receive a large payment for something – say a sizable pre-order for wine for a reserved room for the next week – that you set that money aside immediately for payment at the end of the month. Too often these funds can get lost in the shuffle and spent elsewhere.
Readying for the Change to the Off Season
Leverage Key Reports to Know When to Scale Back
Even before the high season is over you need to start planning for the changes. Here is where having historical labor and sales reports can tell you when to start cutting back on the staff that you ramped up.
While some of you staff came on knowing the position would be seasonal, be honest with those you will have to let go or cut hours for and give them as much forewarning as possible. In addition, knowing when you need to start reducing your order size from bulk vendors will be critical, as no one wants to get stuck with unneeded extra inventory. Here again, some POS systems can be of support in helping you understand your reporting and knowing when to make these decisions. It is critical to know these numbers down to the exact dates and quantities and refine them over time. This is not the time to guess as your cash is about to be stretched out over the course of a long off season.
Celebrate Now to Help Recruiting Later
Now that the high season is over and things are beginning to ramp down, the last thing that is on your mind is next year and doing this all over again. However, one key element might set you up for next year's success: celebrating your staff.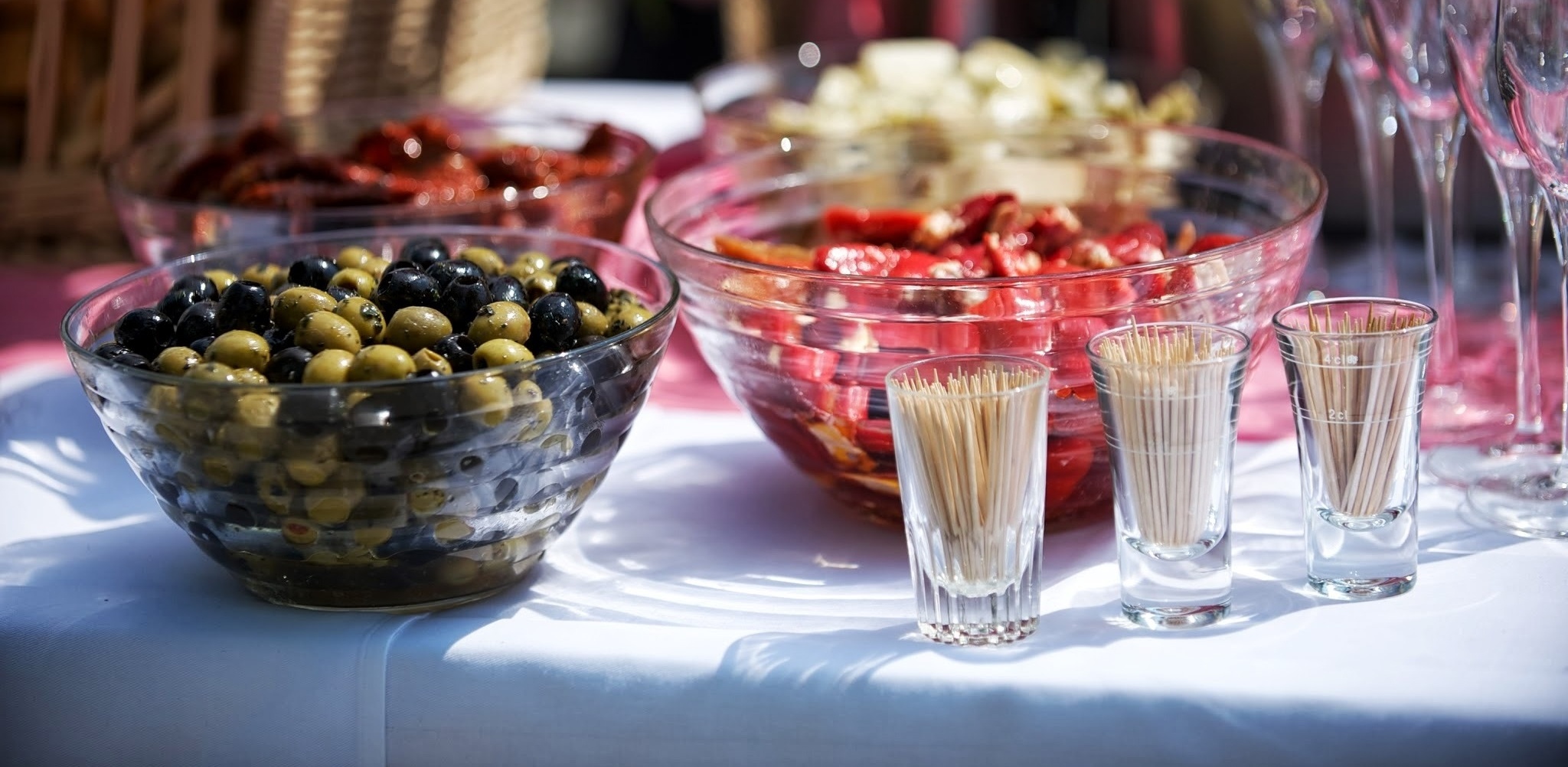 At the end of the high season, show real effort to thank your staff through a staff-only party. Give them gifts or swag or even simply write them a note. You've invested an enormous amount of time in finding and training these employees and to let them all go would be a waste of your time, dollars, and sanity. Spending a little more than you'd like to in order to have a party that thanks them may seem trivial, but it goes a long way and makes your staff want to come back and work for you year after year after year. This is how you grow your talent and make customers feel welcomed.
Succeeding in the Off Season
All of the tourists have left and things are really becoming quiet. Yet this in some ways is one of the more difficult times of the year and requires everyone to shift their mindset.
Your Staff Should Wear Multiple Hats
While you may have ramped down your staff, that alone might not be enough. Staff that were full time servers in the summer may be required to help with the books or do small maintenance projects in the off season. While hours will no doubt be reduced, it is important to stay on top of creating a meaningful and well structured schedule for your team. Finding talent that is interested in their role changing can really help you manage headcount costs over the off season months.
As someone who grew up in a small town, I can say that this is the most important aspect of your business. You can have all of the tourists in the world come through your restaurant in the high season, but it is the locals who will help you through the long winter. It is important to put them first throughout the year and meet their unique needs.
If you don't already have one, now is the time to create a loyalty program or change the menus frequently to adjust to different taste or dietary preferences or create a fun environment that mixes things up. In addition, restaurants should think about giving back to the community either by offering their space up for organization meetings, providing honor roll gift certificates to students, and more. Don't forget the locals are one of your biggest marketing tools as it is their friends and family that come visit in the high season.
The Space Time Continuum
Many successful restaurants also work to shift their space and sense of time for customer throughput during the off season. Having dual-purpose space that can double as something else during the winter – a game night, trivia, music, and more – will help you attract a different type of audience and get more people out of their houses when they are winding down in the off season. In addition, while throughput is an important aspect of things in the high season, you want to slow down the amount of time that your customers spend at your table in the off season. This requires you to train your servers and staff differently to focus on upselling and creating the best customer experience.
Comb Through Data While You Have the Time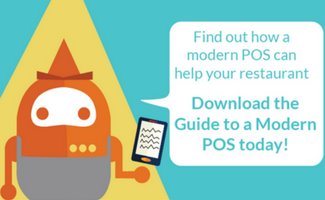 As the off season gets quieter, it is time to take a step back and see how the year has gone. Data is king in allowing you to plan well: you can refine menus based on cost and sales analysis, identify when to ramp down staff again, and determine what specials worked well to identify the what dishes can you rethink for next year.
It is important to quantify your cash flow to ensure that you are able to set aside and spread out your dollars appropriately in the months to come. This is the lifeblood of your business that allows you to act in the stressful times to come. While legacy POS systems trap data in hard-to-reach servers, modern POS systems allow you to easily access this data in a cloud based environment wherever you are; whether that be at the restaurant or… on vacation.
Take Time Off, You Deserve it
You've worked hard and no doubt more numbers could be crunched, more repairs made and more stress could be exuded, but it's time to unplug and remember why you got into the business. Many people will simply take a vacation for a weekend or a week, while others will go on longer hiatuses and use this time to gain inspiration for the coming year. Both are great ideas, but what is most important is to just relax and refuel to do this all over again next year.
Related Restaurant Resources