DISCLAIMER: This content is provided for informational purposes only and is not intended as legal, accounting, tax, HR, or other professional advice. You are responsible for your own compliance with laws and regulations. You should contact your attorney or other relevant advisor for advice specific to your circumstances.
Are you ready for a change in your restaurant?
Trick Question! Well, sort of.
All restaurants go through change. It is the one constant in the universe. Throw out the suggestion of "rebranding" to a restaurant owner and you'll get a wide array of reactions from contemplative to shock. But how can you nail a successful restaurant rebranding?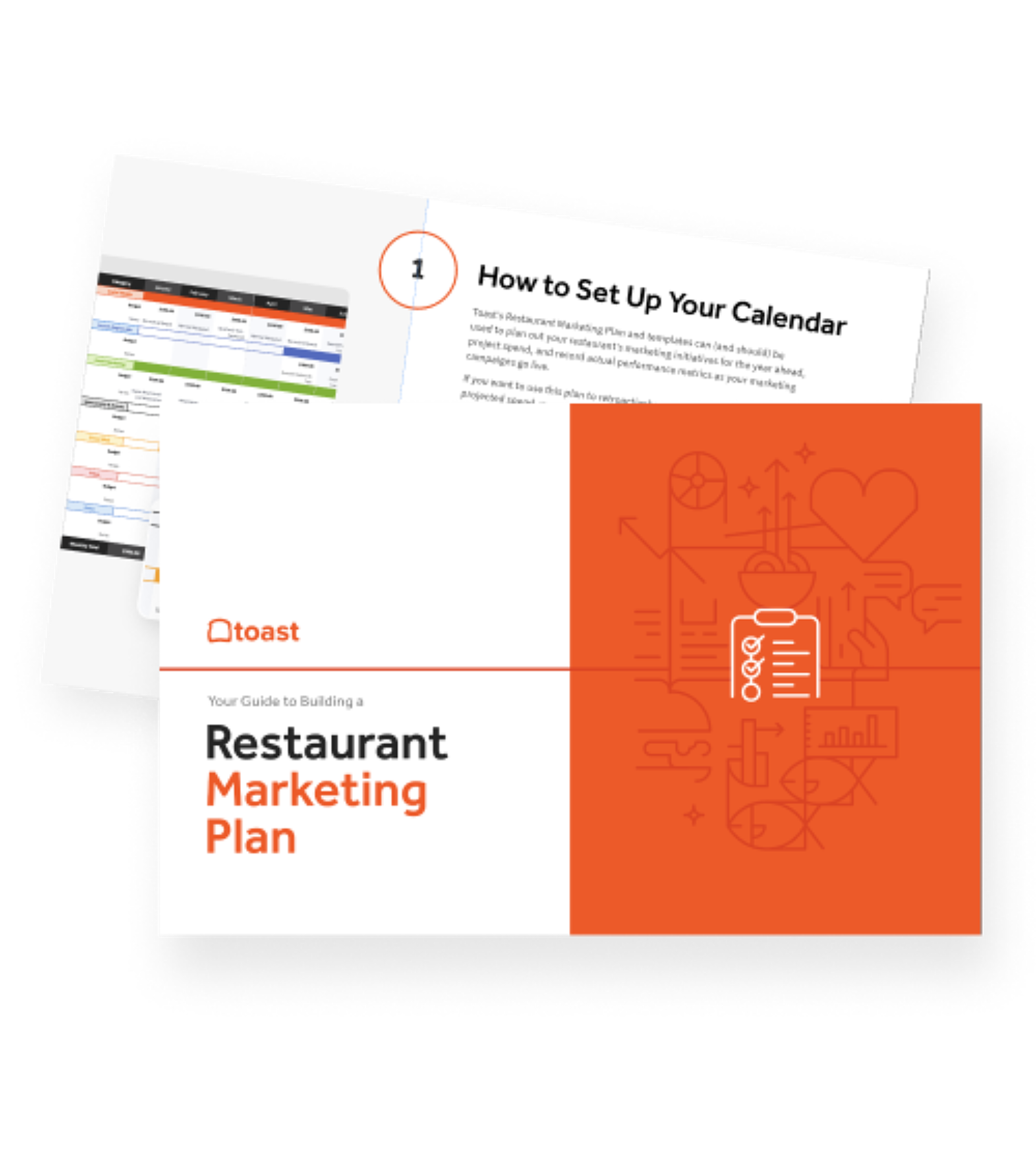 Restaurant Marketing Plan
Create a marketing plan that'll drive repeat business with this customizable marketing playbook template and interactive calendar.
Download
Why Rebrand Your Restaurant?
Any homeowner can tell you, sometimes it just needs a fresh coat of paint and a few minor adjustments to make it fresh again.
Other times, it's better to tear it all down and start over. It's no different for restaurants.
The decision to rebrand is never an easy one to make because it's usually an emotional one. You have given a lot to building your restaurant's brand, so the last thing you want to do think about change.
But the reality is this: markets and technology are always advancing, developing, morphing, and changing. Those that fail to embrace change quickly find themselves playing catch-up in the market.
Do you really want to be in the position of playing catch-up with the competition?
Let's look at the three most common red flags that it might be time consider a rebranding project for your restaurant.
1) You're Struggling With Prices
There are sometimes when your current brand will inhibit your ability to push the pricing envelope any further. Your guests have become accustomed to one pricing structure, and associate it with your brand.
If you are a well-known, moderately priced steakhouse finding it hard to raise your prices to compete against rising food costs and shrinking profit margins, perhaps a rebrand could help.
By rebranding, you can reshape the way your guests see your restaurant, and what price tag they associate with your offerings.
So what can you do?
Before you go and do a full Rebrand, take some time re-engineer your menu to drive increased profits. Sign up for Toast's Menu Engineering Bootcamp to increase your restaurant's sales by 27% in 30 days or less!
2) You'e Not Attracting Top Talent
Since Millennials and Gen Z have begun to think of themselves as 'brands', they naturally only want to work for and buy from brands that align with their own.
If you don't see a steady stream of younger candidates applying to work for your restaurant, you might be in need of a brand makeover.
Older brands sometimes have a stigma with younger generations that is hard to shake. Take Calvin Klein: in the 80's and 90's the MyCalvins campaign featuring MarkyMark (now known as Mark Walburg) was iconic, but the brand's recognition in recent years amongst Millennial and Gen Z shoppers was subpar if not non existent.
Enter, the newly revamped #MyCalvins campaign, featuring the likes of Justin Bieber, Kendall Jenner, and others. How successful was it? According to Racked, "Since the February 2014 launch, it's bulked its Facebook, Instagram, and Twitter followings by 2.2 million, 1.8 million, and one million, respectively. It has reached a global audience surpassing 469 million fans, yielding 23.5 million fan interactions."
So what can you do?
Social media reigns supreme with the younger generations, so you'll need an ace restaurant social media strategy to get their likes and love. In the short term, invest in some fun geo-filters users can access via Snapchat when they're at your business. Above all, be open to new ideas and don't be so "stuck in your ways". It's a brave new world on the internet and you'll want to embrace it.
3) You're Plagued By Bad PR
The old saying "all PR (public relations) is good PR" is not really accurate. Some PR that gets media attention can cause a ripple effect, and raise doubt around a brand. If this happens, you need to act and you need to act fast.
Shift focus away from the incident and toward how you are improving the brand, this is paramount to winning back the trust and loyalty of your guests. Be honest and show transparency when rebranding away from a negative image.
So what can you do?
If you've found yourself victim to some bad PR, it's great advice to work with a Public Relations or Branding Agency to help you get back on top.
They will be able to help you come up with a solid action plan to transform your brand into who you want to be, and also help you put out any fires still plaguing your brand.
While you could try to go at it alone, the powerhouse teams you'll find at many PR and Branding Agencies also have a long list of contacts in the media they'll leverage to get your business some positive press. The've been working on their rolodex of contacts for the length of their career, it's an asset you need.
4) Sales are Falling
When sales are falling or are on a steady decline, there might be more to the cause then you realize. Recently, Subway - one of the largest restaurant businesses in the world - decided to rebrand themselves following years of falling sales.
Not only is their brand image getting a physical design update - they're trying to re-position themselves as a fresh and healthy restaurant.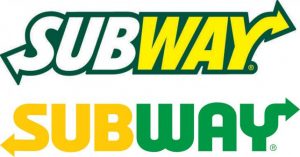 Take a look at your market and see if you have some competition that snuck up behind you and started luring guests away. It happens even to the best brands, because restaurants want to copy your success model, or because you have become old news.
People like new! If you fail to give people what they want, they tend to go elsewhere - particularly if your food and service is average.
So what can you do?
Take a hard look at your restaurant and ask yourself questions that require little brutal honesty.
Is my concept still relevant to current market trends and the area?
Has our guest profile changed?
Does our brand tell the wrong (or outdated) story?
Why do our guests come here?
Are we sharing the same congruent message across all of our marketing platforms?
What is our purpose, and why?
You'll have to do some soul-searching to get to the real answers. This is something you will want to take seriously. If you want better results for your restaurant it all comes down to asking yourself better quality questions. The truth is always in there.
5) You're on a Growth Plan
You might be getting too big and expanding beyond your original brand identity. This can be a good thing! But it can be complicated if you never took the time to set up your brand with vision for the future.
Let's say you are a small little poke restaurant. You opened up your first location and business has just taken off. Soon enough, you've opened three more locations in your state. Then comes the offers to expand your brand into the next state.
However, your website is PokeCafeArizonia.com - that could be a problem and an excellent reason to rebrand.
It's actually fairly common. You started with something small and it grew and grew. Now, you went from local market hotspot to up-and-coming restaurant empire. Make sure you set yourself up for long-term rebranding success.
So what can you do?
Make sure you have a

marketing plan

in place before you launch your new improved website and social media platforms. Give your guests and your team plenty of time to adjust.
Buy a domain name that will serve your brand now and in the future. JoesPastaHouseBoston.com is great...if you never want to expand to another city.
Find a domain name that you can use for all your social media platforms. Nothing confuses people more than trying to remember all the different names you use for Twitter, Instagram, Facebook, and Snapchat.
Being able to open more locations is a testimonial your market that you deliver on your brand promise. Celebrate that. Share that. Brag about it.
6) You Need to Update Your Look
Markets change and the best brands keep their's current. Competition is entering your market and threatens to take guests away from you. You must become driven to stay top of mind in your market. A lot of famous brands have done some "fresh look" rebranding to their logos in order to appeal to the demographic they service.
Kentucky Fried Chicken as seen a few revisions of their logo throughout the years.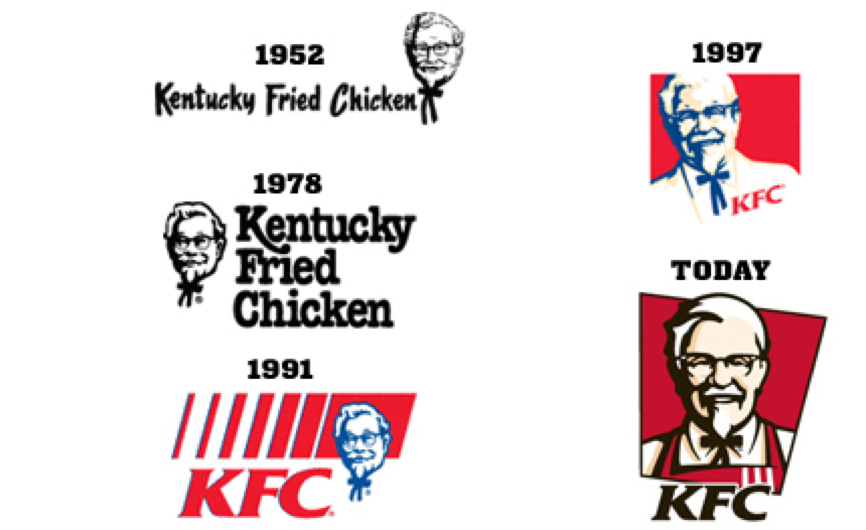 Probably, one of the most iconic logos that is recognized around the world wouldn't exist if not for a restaurant rebrand.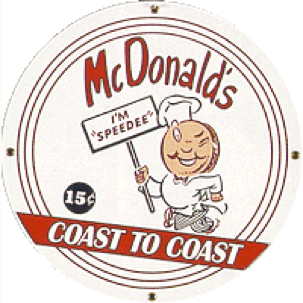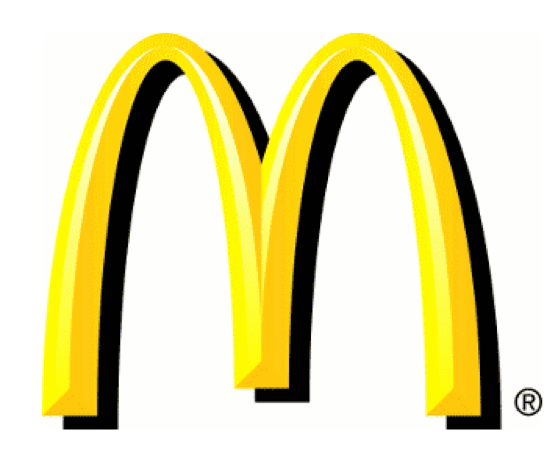 Even modern restaurants understand that they to need to refresh their look in order to attract the market they are focused on.

So what can you do?
It used to be quite expensive to hire a graphic designer give your brand fresh new look. Not anymore.
With websites like Fiverr, 99 Designs, and Upwork (which actually underwent a rebranding of their own from Elance-oDesk), you can fairly economically-priced hire graphic designers to help you pull together an updated look for your brand.
Sorry, Microsoft Publisher, you were good to us for a long time, however, I think we need to see other graphic designers. No hard feelings, we still love Microsoft Word.
Whenever you do, make sure that it looks professional. In today's online competitive marketplace, you need to make sure that your brand makes a statement.
A bold statement.
Attention spans are shrinking, you need to make sure your brand grabs a hold of the guest and keeps them tuned in through consistency in everything you do: Branding, marketing, food, and service.
Warning
Now, be aware what is known as "brand boredom." That's when an owner decides to constantly change and update their logo and image because they have become bored with it. When your brand starts changing too quickly, it starts to confuse your guests.
People don't like to be confused.
Just like humans, brands need to grow, learn, adapt, and change. If you have lost touch with your guests, and it seems as if your message has become diluted, it's time for a rebrand. Fall back in love with your restaurant, and your customers will follow suit.
Download our restaurant branding guide below to get started in the right direction.