DISCLAIMER: This content is provided for informational purposes only and is not intended as legal, accounting, tax, HR, or other professional advice. You are responsible for your own compliance with laws and regulations. You should contact your attorney or other relevant advisor for advice specific to your circumstances.
Manager's roles pull them in many directions, combining FOH, BOH, and office duties. The people who can pull that all off are incredibly valuable! These are the primary skills that allow a manager to lead a successful team, no matter the menu, location, or level of service.
1. Staff management
You'll never stop recruiting and retaining good people on your team. It's pretty much a full-time job. Have a regime in place by assigning trainers and establishing protocols. It would be a shame to actively avoid hiring because you don't know how to get new workers up to speed.
2. Compassion
Your team is juggling a lot. Restaurant jobs are tough on work-life balance. Cynical managers are afraid to be taken advantage of by showing empathy. Don't be those managers. Show flexibility and compassion by having written leave protocols in place.
Your schedule is set, deliveries are on time, and reservations are booked. Things will still go wrong. Roll with it. Hopefully, you have a team that's cross-trained and nimble. Trust them. The small hiccups that happen each shift can be absorbed. The long-term issues that arise can be dealt with by sliding folks around. Know that things will get stretched and stretch them. If you set things in stone, they'll crumble.
3. Trust
Many managers think they need to do it all. That's a destructive attitude. Your job is to support and correct. People want to do well, so give them space to make it happen. Showing your team that you trust them builds a better community and gives them ownership in how they perform. There's usually more than one correct method, so let people find the best fit for them.
Powered by Froala Editor
---
Read this next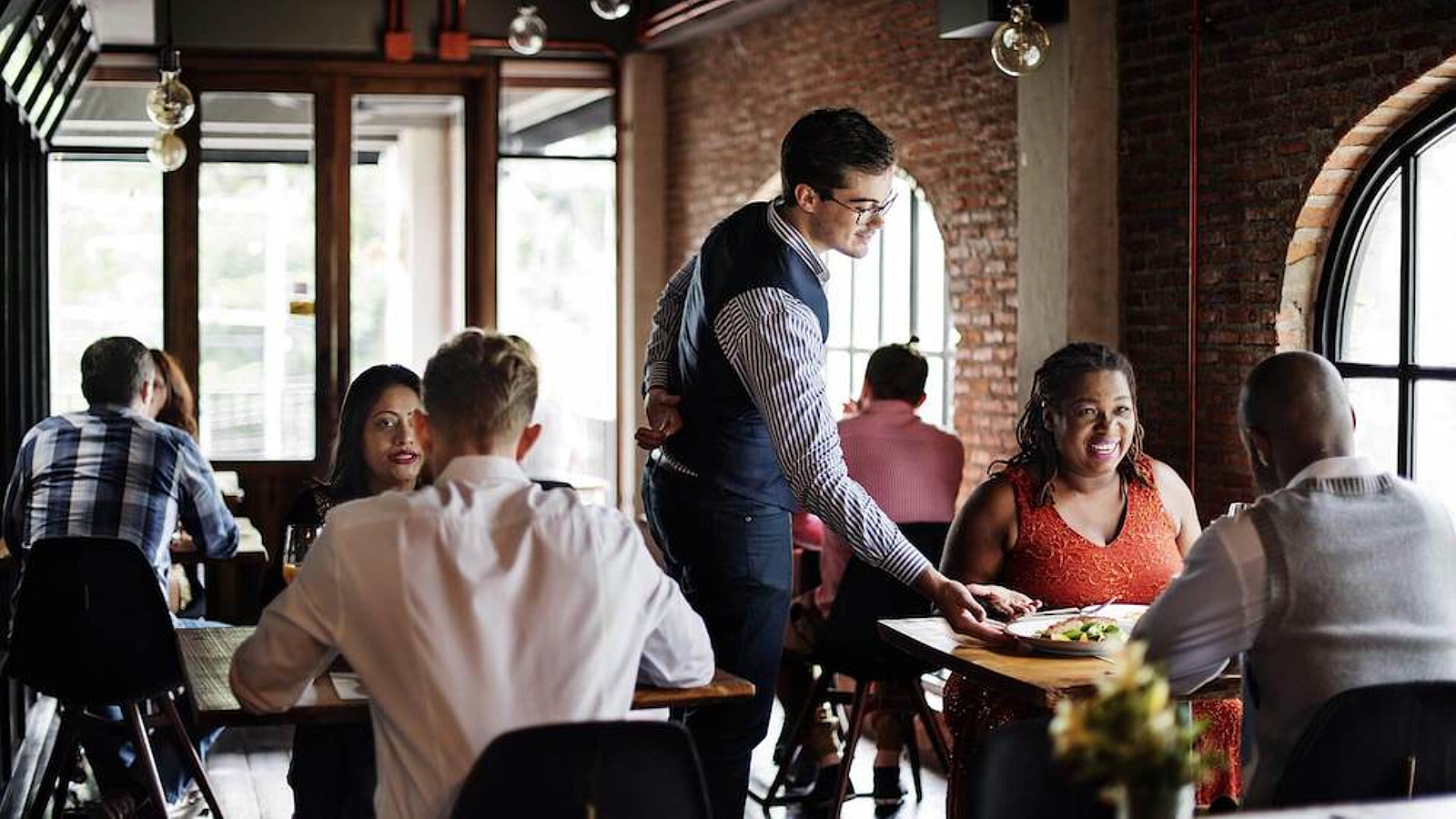 How to Become A Restaurant Manager
Is a career in hospitality calling your name? Here's what to do to get to the leadership level.
4. Pre-shift communications
Your staff can't share clear information with your customers if you don't communicate it to them first. Make team-wide check-ins an integral part of the day. Even if you don't have news to share, take the opportunity to celebrate the small successes that often go unnoticed.
5. Networking
Sometimes you just need to admit that you don't know something. Reach out for support. Call a friend at another restaurant. Text an old boss. Many of the services you use come with unexpected resources. Perhaps the Chamber of Commerce or a local restaurant organization could lend a hand. And don't forget about your team. They have a unique perspective, and letting their voices be heard will pay massive dividends, by making your restaurant a place they want to devote time and energy to.
Having this done in a timely, transparent, and consistent manner goes a long way toward team member retention.
Powered by Froala Editor
Restaurant Scheduling Template
Use the Restaurant Scheduling Template to easily schedule your restaurant staff's shifts.
Download
Obviously, serving your customer is everything. Set standards. Stick to them.
Getting a customer's attention has never been harder. You'll want to have a savvy marketing strategy in place.
9. Conflict resolution
We all know the customer isn't always right. But they think they are. Sometimes, a bit of empathy is all a customer needs to help resolve how they feel. The same goes for staff conflicts. Drama breeds drama. Be professional and above the fray.
Powered by Froala Editor
10. Being a team player
Managers are on the move. You have to walk the FOH and BOH spaces to gauge where help is needed. But don't just wander and be seen. You have to ask questions. What do you need? How can I help you out? Try to avoid yes and no answers. Don't just ask, "Is everything ok?' Instead, try "Can I get you more to-go cups?" This shows your staff that you're in it with them, and gets them thinking about what they really need.
11. Number crunching
Bank deposits and credit card sales are easy enough to monitor. But you need to track your cost of goods. Taking inventory is an essential task that many people just don't do. Know the labor percentage that maximizes the customer's experience.
12. Embracing the repetition
There's legit satisfaction to be gained in being slightly more efficient today than you were yesterday. Restaurants can easily feel like a "Groundhogs Day" situation. Circumvent that, by embracing the long game of small, incremental changes.
13. Quick fixes
From spotty WiFi for the POS to a dull mandoline, you need to have contingencies in place to keep things working until the replacement (or, repair person) arrives. Read equipment manuals for maintenance schedules, warranties, and replacement part lists. Have the most common parts you need on hand. Oven handles, toaster thermostat, extra blades, toilet flush assemblies…
14. Oversight cooperation
Don't panic when the health inspector arrives. They're not there to shut you down. They want to help you make corrections so you can safely serve the public. They're a partner. And yes, they invariably have a pet peeve, so ID that and make it important to you, too. The next visit will be smooth.
15. Appreciation
You can't go it alone. A restaurant is staffed by a ton of people, all of them working hard. Don't take that for granted. Tell your team "thank you" when they make it back to work after a tough day. Those two words matter. Be generous with them.
Pay attention to the people at your back door, too. Folks work very hard to deliver goods and services. Make your stop one they enjoy. Clear their path, don't keep them waiting, give them a coffee or a bottle of water. It'll make that emergency delivery easier for them to swallow. Maybe toss them a sandwich, too.
Conclusion
As a manager, no one is going to fully understand or appreciate the breadth of what you do during the day. You need to be OK with the fact that so much of your effort takes place behind the scenes. The biggest "thank you" you can receive is a smooth day where your staff works together to serve your customers. Embrace that feeling, note what worked, and find opportunities to improve and implement those tweaks. Then, do it all again tomorrow.
Powered by Froala Editor
Manager Resume Template
Get hired for that dream manager job with the restaurant manager resume template, a customizable Word doc that outlines skills, education, and more.
Download