DISCLAIMER: This content is provided for informational purposes only and is not intended as legal, accounting, tax, HR, or other professional advice. You are responsible for your own compliance with laws and regulations. You should contact your attorney or other relevant advisor for advice specific to your circumstances.
Managing restaurant operating costs for one location is challenging enough — managing multiple restaurant locations and concepts is a whole other game.
Scaling your business means:
More inventory & more labor

More vendors to manage

More costs to control
All that "More" inevitably adds up to a lot of financial complexity. Managing that complexity and controlling restaurant operating costs doesn't have to be tricky.
Automated restaurant management tools can take the sting (and labor costs) out of tedious back-office work. Those same tools can help you and your team with ongoing restaurant cost breakdowns, ensuring you're tracking toward single-location goals and larger business objectives.
This all starts with a solid understanding of your restaurant operating costs.
Continue reading to learn about cross-location operating costs, the systems that make it all easier to manage, and more.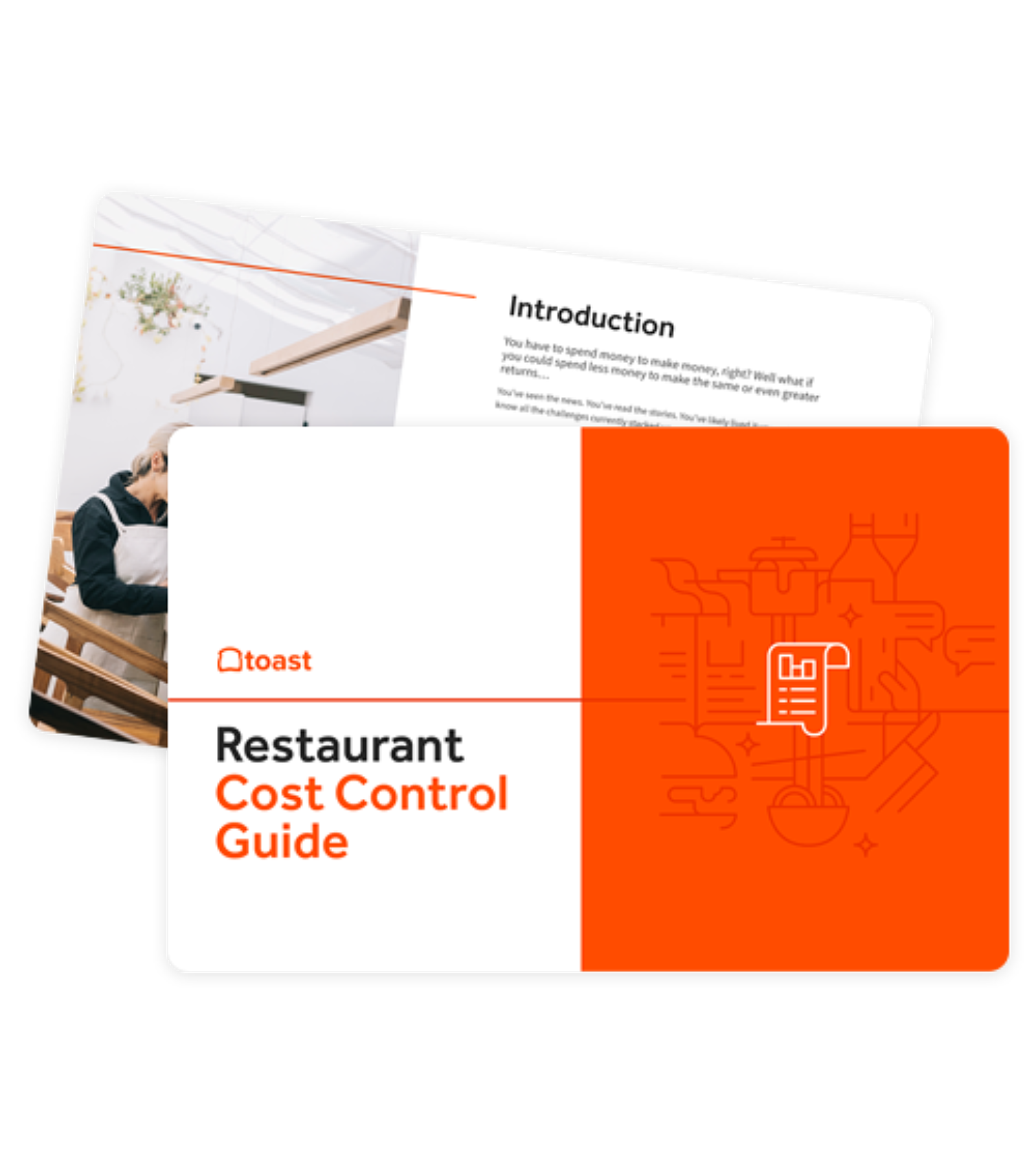 Restaurant Cost Control Guide
Use this guide to learn more about your restaurant costs, how to track them, and steps you can take to help maximize your profitability.
Download
Restaurant operating costs breakdown
Restaurant operating costs consist of controllable and uncontrollable costs. Another way to describe these is as variable and fixed costs.
Here's how these two types of restaurant costs breakdown.
Variable restaurant costs
Prime costs. These are your most important restaurant operating costs, accounting for roughly 60% of any operators' costs. They include: Cost of Goods Sold (COGS), which is the cost of the supplies and ingredients used to create dishes. Labor costs, which includes all labor-related costs like wages, salaries, bonuses, overtime, payroll taxes, health care, and vacation days.
Plate costs. The costs to serve a menu item, based on the sum of recipe costs that go into creating a dish — derivative of COGS but worth calling out for precisely tracking individual menu item profitability.

Monthly marketing costs. Your monthly spend depends on how robust of a restaurant marketing plan you've implemented.
Fixed restaurant costs
Rent. Technically, you can negotiate your rent, but the decision to increase or decrease it still rests with the landlord.
Internet, cable, and phone costs. These are usually fixed monthly fees you can only change if you change your package.
Monthly software technology costs. Examples include your accounting solution or restaurant management software.
Utility costs. Water and electricity are your most common utilities.
Managing operating costs across multiple locations — it's not a walk in the park
It's easy to get caught up in the financial complexity and time-consuming work that comes with multiple locations — complexities that are intensified by inefficient systems and manual process, such as conducting your restaurant inventory management in Excel.
These hiccups make back office work even more tedious and resource-intensive. For example, how long would it take you to calculate plate costs manually for one location? And how accurate do you think you could get?
You need to:
List all ingredients that go into a dish on your spreadsheet

Calculate the unit serving cost by converting the product price unit

Factor in yield and waste

Consider all the labor that goes into the dish

And then if it's sold as takeout, price in your packaging and other to-go materials
This is no one-off task either. You need to do these calculations with each new invoice and product price change across every recipe if you want detailed tracking.
Unsurprisingly, many operators don't even bother with these crucial calculations. Who can blame them...
The point is: There's no shortage of challenges in managing restaurant operating costs across multiple locations. There's also a lot on your plate — whether it's having to do more resource-heavy work while being held back by inefficiencies or simply finding enough time to get the work done with so many things vying for your time.
Luckily, there are ways to simplify complexity and free up time, all while improving your cost management.
---
Read this next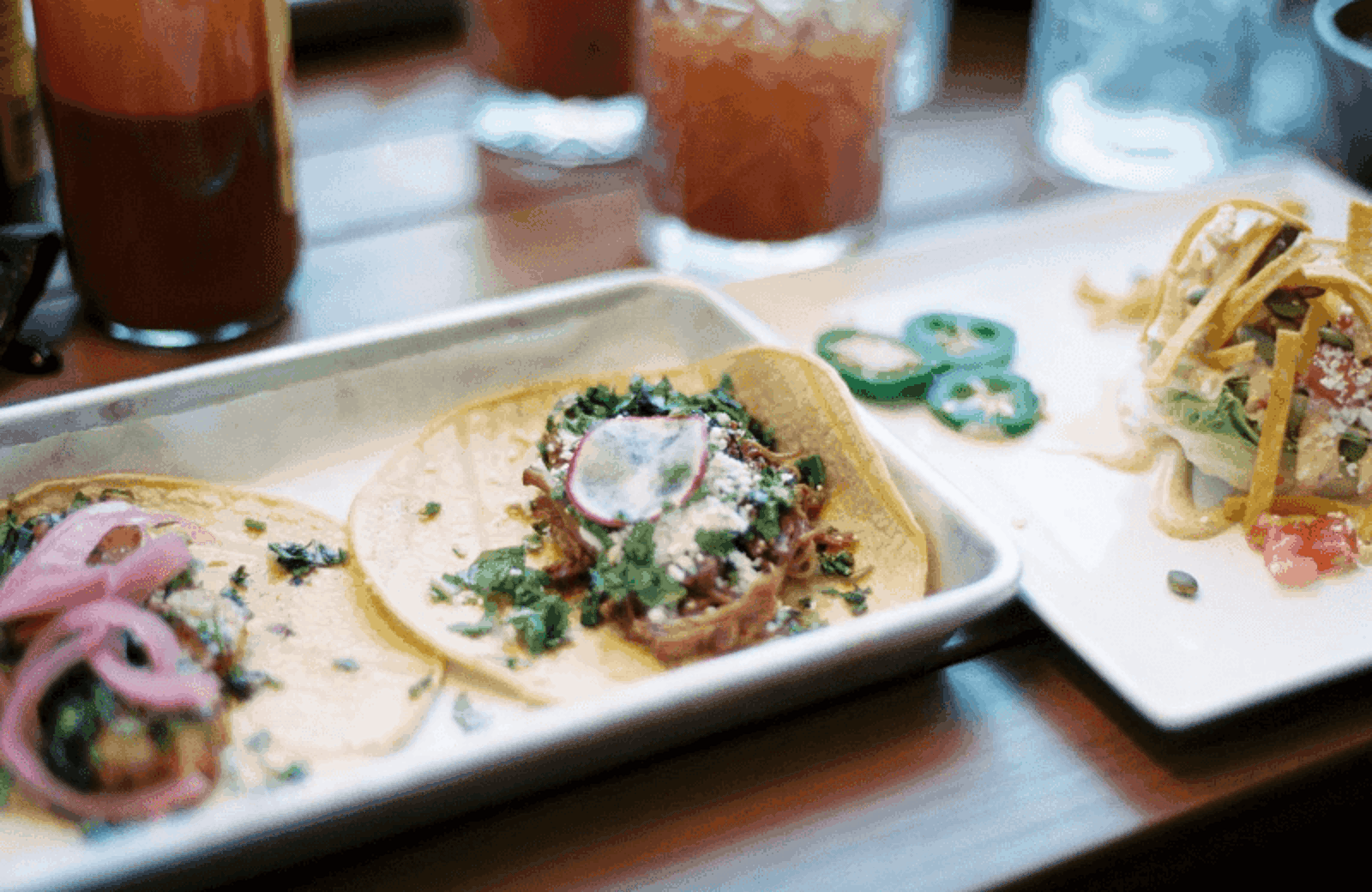 How Restaurant Costs Breakdowns Can Boost Financial and Operational Performance
Restaurant operators must understand the costs they're up against if they want to optimize performance, turn a profit, and scale their business.
Controlling restaurant operating costs — it starts with the right systems
Investing in the right restaurant management software can drastically help simplify your restaurant costing by removing the manual inputs and providing valuable insights for making more informed decisions.
For xtraCHEF by Toast, it starts with invoice processing automation.
Automated invoice processing takes the heat out of cost management
Invoices contain all your product costs. Our invoice processing tools enable you to easily capture this data with a simple photo or scan.
We can automatically pull and route General Ledger data to your accounting software's Chart of Accounts — while extracting line-item invoice details to xtraCHEF for precise food costing and more.
This ability to easily record and track product prices from invoice to invoice helps you spot cost trends at the ingredient level as well as keep vendors honest.
Each product price update automatically flows through to adjust recipe prices in xtraCHEF. If chicken prices rise by 15% from one week to the next, it will reflect in any recipes with that same chicken.
This information can spur you to negotiate with vendors or seek cheaper alternatives as well as to maintain a menu pricing strategy that harmonize increased cost with profitability targets.
Key automations can help free up resources, alleviate labor costs
Automated invoice processing can help free up labor hours for you and your team to put to use elsewhere. Keep managers on task, whether that's working with the kitchen or greeting customers, rather than spending hours inputting invoice data into spreadsheets.
The same goes for any in-house bookkeepers or contract accountants.
Take hours off your bill by eliminating manual invoice processing and accounts payable for them. Or use that newfound time to work together on spotting cost trends across locations and constantly updating projections.
All of the cost trends, vendor negotiations, and more can add up to money saved. Every dollar saved can be another dollar used to attract and retain labor.
xtraCHEF's invoice processing automation also helps you manage food inventory and maintain lean levels. This way you never have too much stock sitting on the shelfs or rotting in the pantry.
That's capital you can free up to reinvest in labor costs or into that next build out
Set goals and track performance for single-locations and business-wide
There's a saying tossed around by an accountant we work with describing some restaurants. It goes:
"You don't own a business, you own a paycheck."
The idea is that you're not in total control without consistent insights. Restaurant operators need accurate, updated controllable cost details to spot trends and inform critical decisions — across the business and for individual restaurant performance.
Without the insights and the ability to make informed adjustments, you're at the mercy of your costs and simply getting a paycheck from whatever is leftover.
Getting consistent control of costs is a two-fold benefit, as it can open up your business to you as well as help enable you to start setting goals and tracking toward them.
xtraCHEF by Toast can help you uncover the insights that you need to track profitability — across your entire operation, individual locations, and even specific menu items. From there, it's just a set of if/then statements to establish your goals.
For example, if you want to open another location, then you need to hit a minimum of xx% profitability at your existing location(s) for xx months to generate the required capital.
You'll have to fill in the blanks based on all the costs associated with the next location, but we can help you track and monitor that profitability along the way.