Last year, we created a restaurant gift guide for the restaurant owners in your life. Now, we're focusing on gifts for chefs, who are often facing the brunt of the holiday season rush and deserve appreciation for their hard work year-round.
But what do you buy for the professional chef in your life?
We went right to the source and asked a few professional chefs what they're dreaming of for the holidays. Read on to get some stellar shopping ideas from the chefs themselves.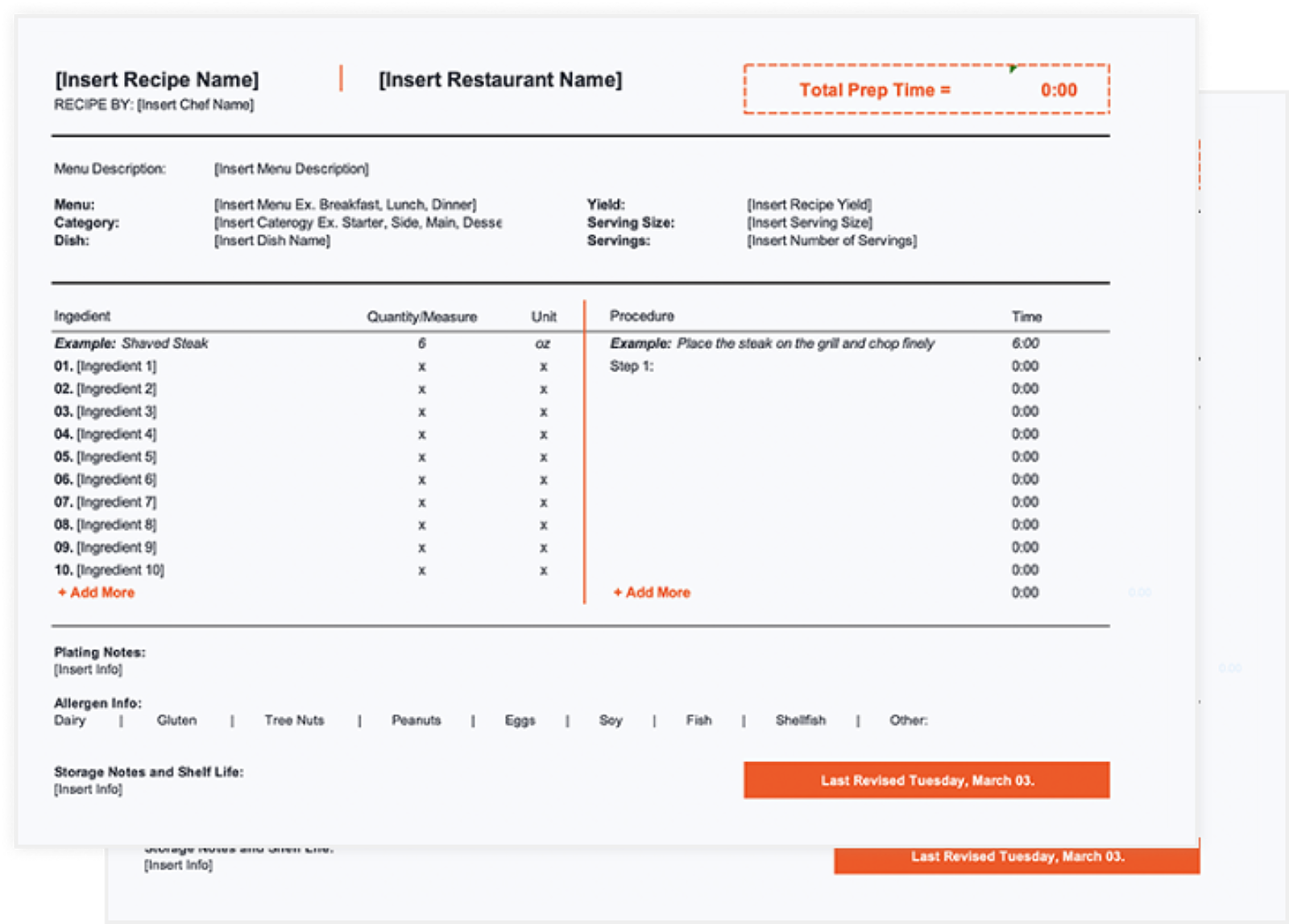 Recipe Cards Template
Train your back of house staff with this recipe cards template, a customizable Excel sheet that outlines recipe requirements for chefs.
Download
Gifts for the Kitchen
1. This Searzall blowtorch attachment will create the perfect searing temperature.

The Searzall is an attachment secured to the top of a blowtorch. The flame is then diffused through the screen of the Searzall, causing the screen to get red hot and a small jet of flames to extend from the bottom, creating an even spread. By placing it an inch away from your food, you have an instant broiler without the scorched flavors that result from using the torch by itself. The flame also covers more surface area, so food will cook more evenly.

Price: $75.00
2. The Masamoto chef's knife to complete your chef's knife collection.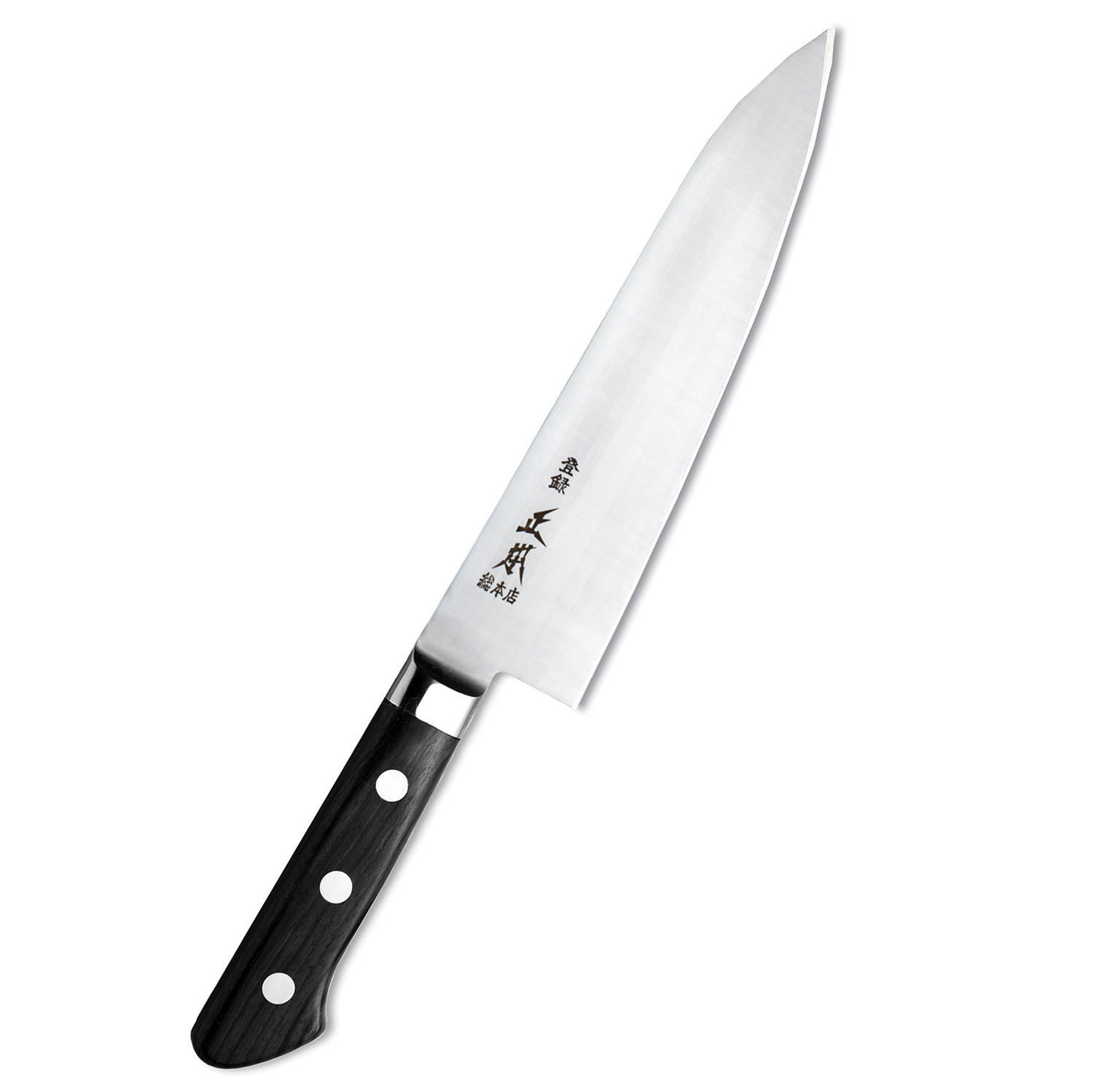 Chef Madhu Menon listed the Masamoto knife as one of his top gifts for the holiday season. The Masamoto chef's knife is a stain-resistant steel knife with a double-edged blade. This particular blade is 8.2"(21cm) by 9.4" (24cm) by 10.5"(27cm). Masamoto is the most well-known and oldest knife maker of traditional Japanese style knives. Many chefs use the Masamoto knife for sushi, but it can also be used for cutting vegetables and meat, and was recently featured on America's Test Kitchen.

Price: $198.00
3. The Teak cutting board that will become your chef's favorite cutting board.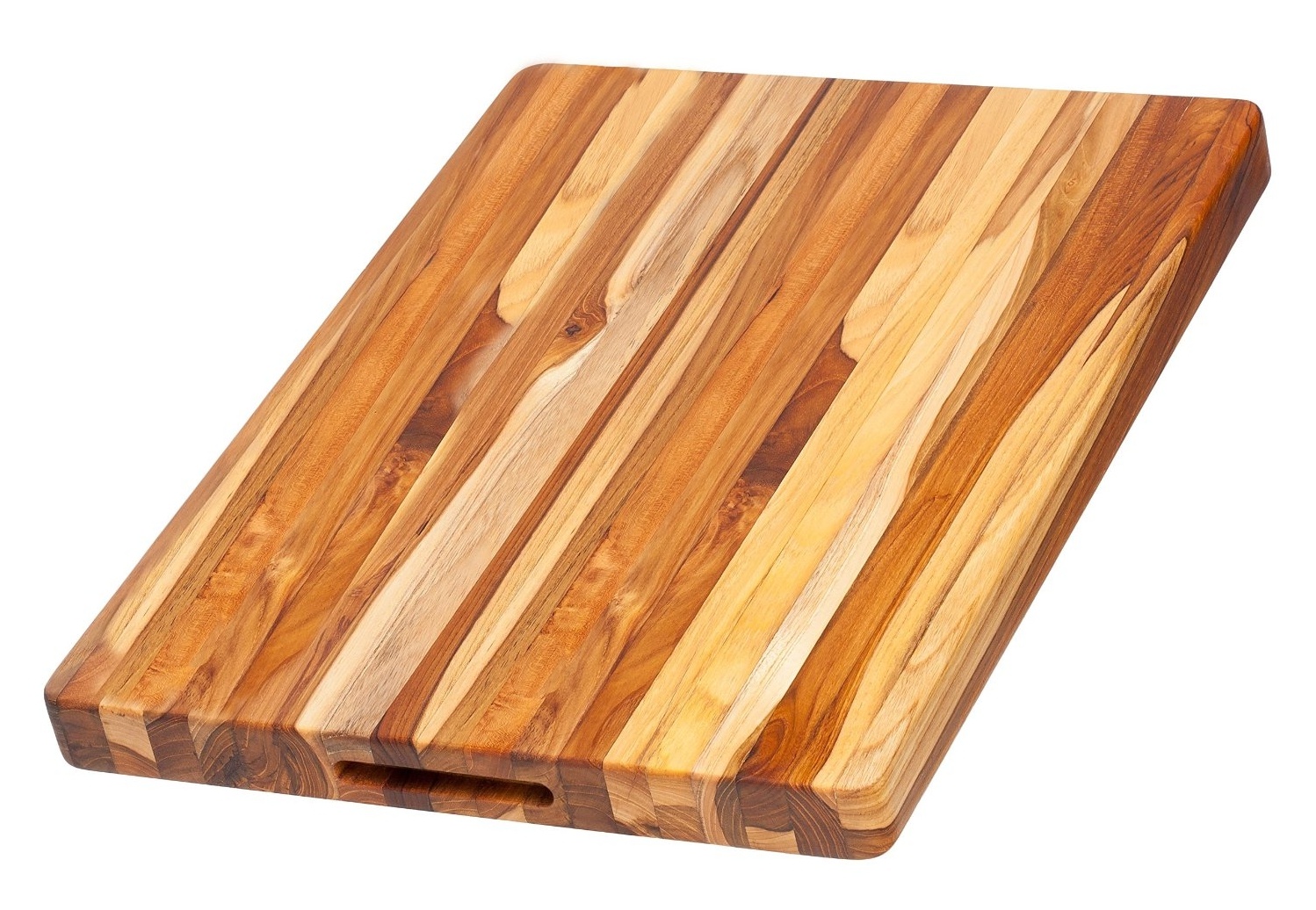 If your chef friend is looking for a durable and long-lasting chopping block, the Teak Cutting Board is it. It includes a hand grip that makes it easy to move and easy to clean, is sourced from sustainable plantations, and is resistant to moisture. It was recently part of the series named "The Last Cutting Board You'll Ever Need" by Cook's Illustrated Magazine and America's Test Kitchen.

Price: $99.95
4. This knuckle pounder to make hammering meat even more satisfying.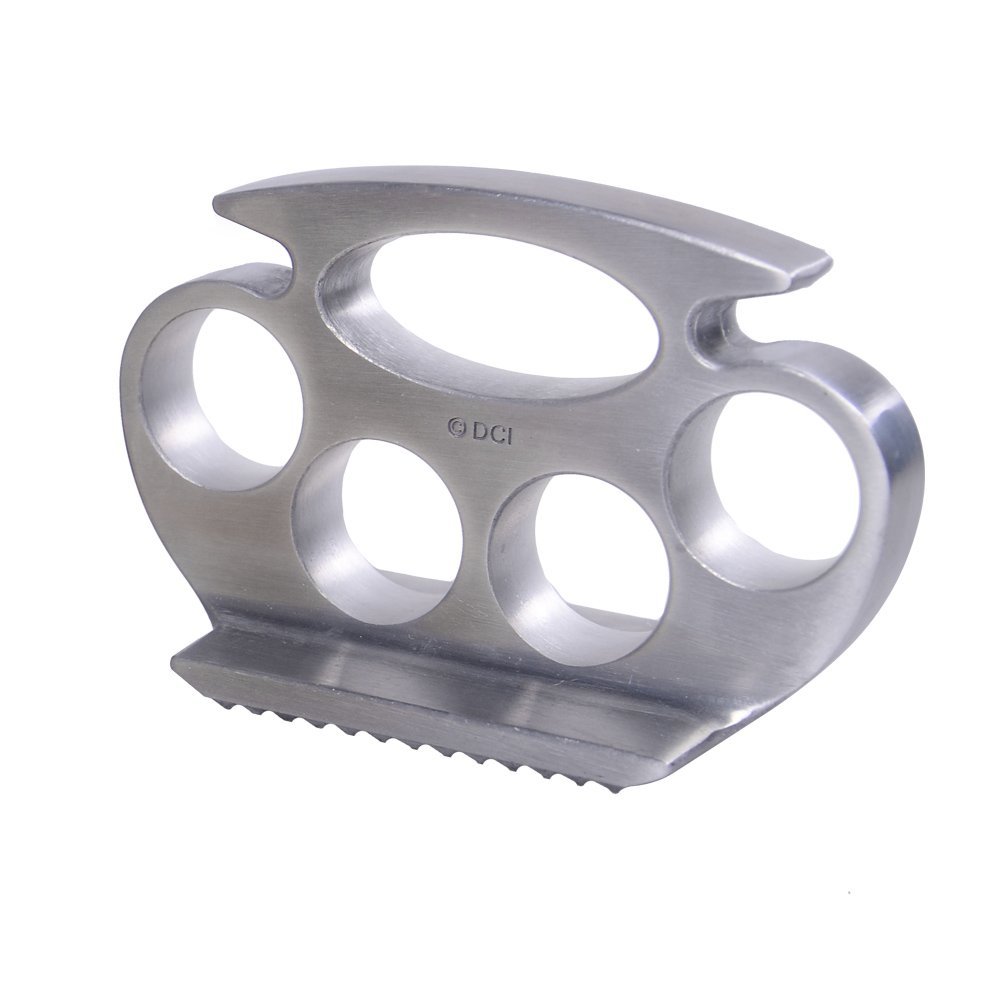 Who knew brass knuckles would be handy in the kitchen? Around Christmas time, your chef friend might be facing a lot of stress. Why not take it out on the meat? Whether your chef needs a release or just wants to create the most succulent piece of meat, the knuckle pounder for tenderizing meat could be a great, novelty gift for the kitchen. If your chef is a butcher, even better; it might be more effective than that meat hammer. Just be careful; if you live in California, Michigan, Illinois, or Vermont, these might be illegal, and other states require permits.

Price: $11.50
5.This granite mortar and pestle for quickly crushing herbs, spices, and more.
According to Andy Ricker, a mortar and pestle is a no-fail gift that every cook would appreciate receiving. This 6-inch mortar and pestle is constructed with thick walls and base and forms a 2-cup capacity for crushing spices, herbs, and more. Since granite is non-porous, this mortar and pestle will not absorb spices and oils into the stone, so whatever you're making preserves its true flavor.

Price: $29.99
Gifts for Gadget Lovers
6. This handheld food smoker to infuse food and drinks with natural smoky flavors.

Quite the opposite of the Searzall above, this smoking gun handheld food smoker, also recommended by Chef Madhu Menon, infuses foods and drinks with natural smoky flavors as an alternative to traditional smoking methods. Simply fill the Smoking Gun chamber with your choice of combustible, turn it on, and apply cool smoke to almonds, cheeses, sea salt, chicken, mixed drinks, and more.

Price: $76.72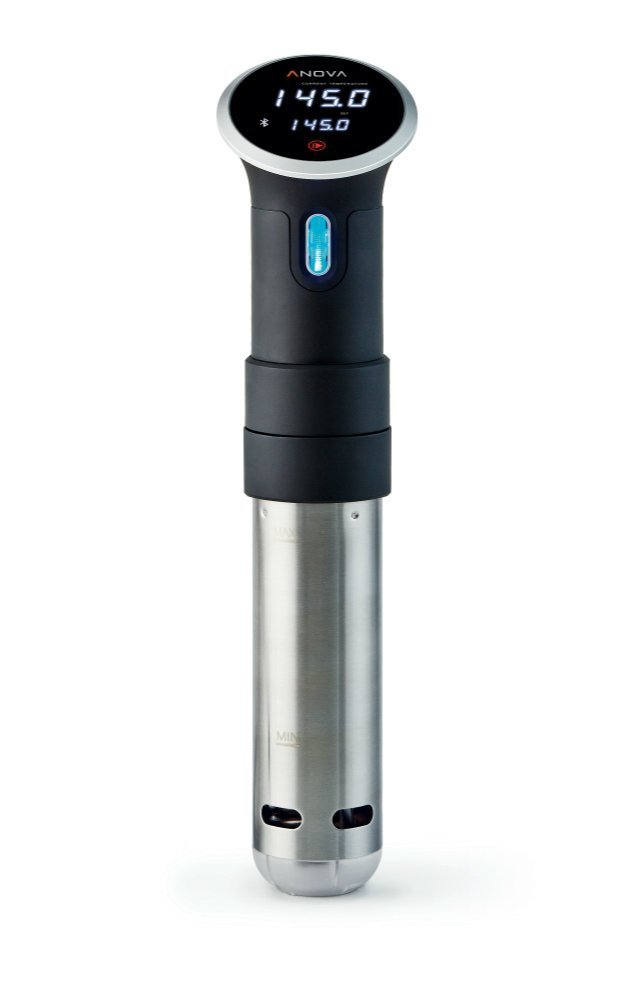 Most chefs already have a precision cooker. But if they're a gadget lover, they'll love this Bluetooth one, which connects to their smartphone. Your phone acts as a remote control, and you can receive push notifications when the device is preheating, brought up to temperature, and when the time is finished. To use it, simply attach the Anova Precision Cooker to a pot, put your food in a ziplock bag, and set the time and temperature. When it's completed, your food will be ready to eat, but experienced chefs may choose to sear, grill, or broil after to give the food a crispy outer layer.

Price: $198.00
8. This Food Dehydrator for dried fruit and jerky lovers.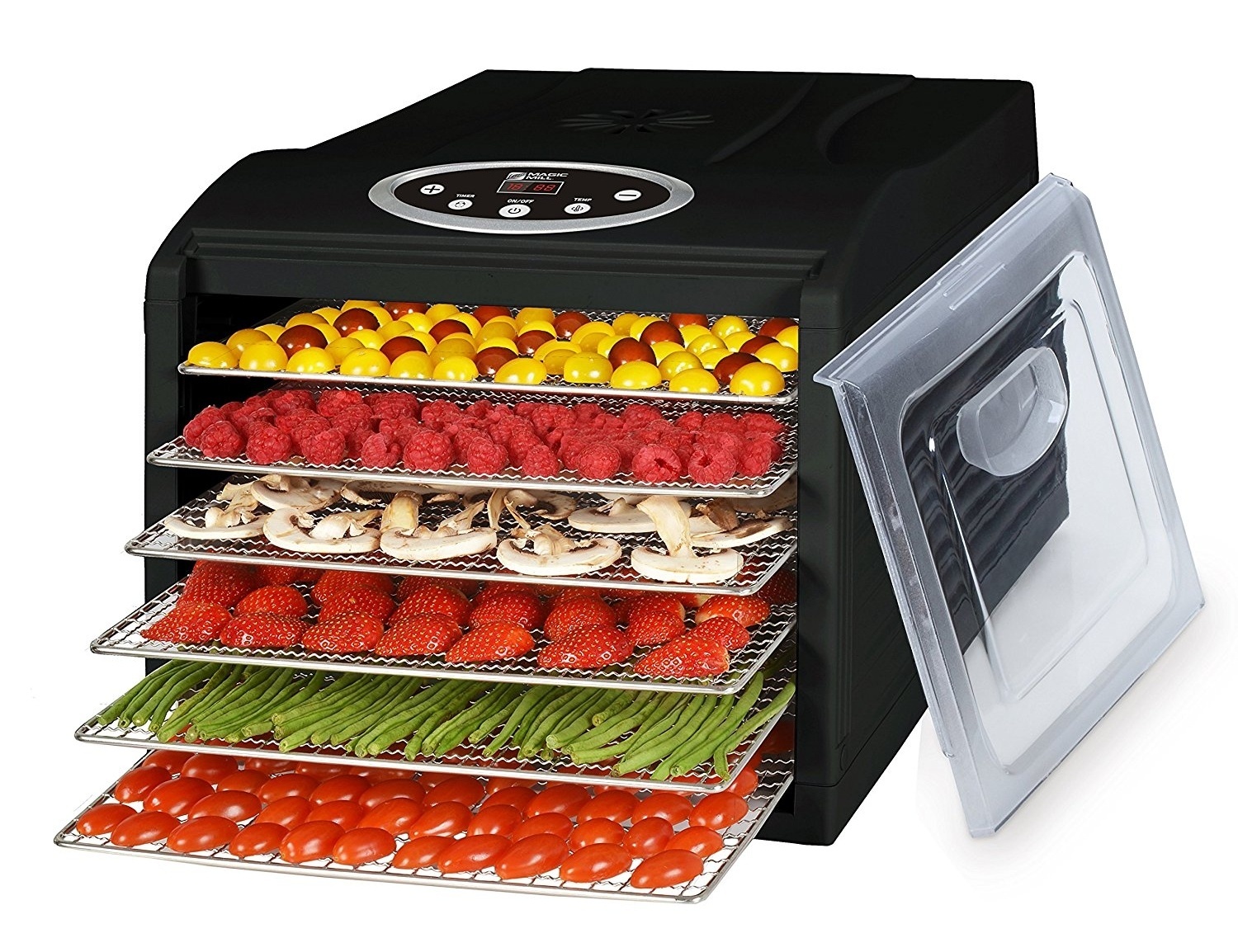 A food dehydrator is a gadget your chef may never have thought of, but could be their new favorite kitchen tool. With a rear-mounted fan, this food dehydrator is designed to promote even drying without overheating, and the adjustable thermostat with automatic shutoff ensures that foods are dehydrated at their optimal temperature. There are six drying racks on this model, so chefs can try their hand at drying fruit slices, herbs, beef Jerky, and any other items they want to preserve.

Price: $189.99
9. A Bamboo Steamer Set by famous restaurateur Joyce Chen that's ideal for dim sum.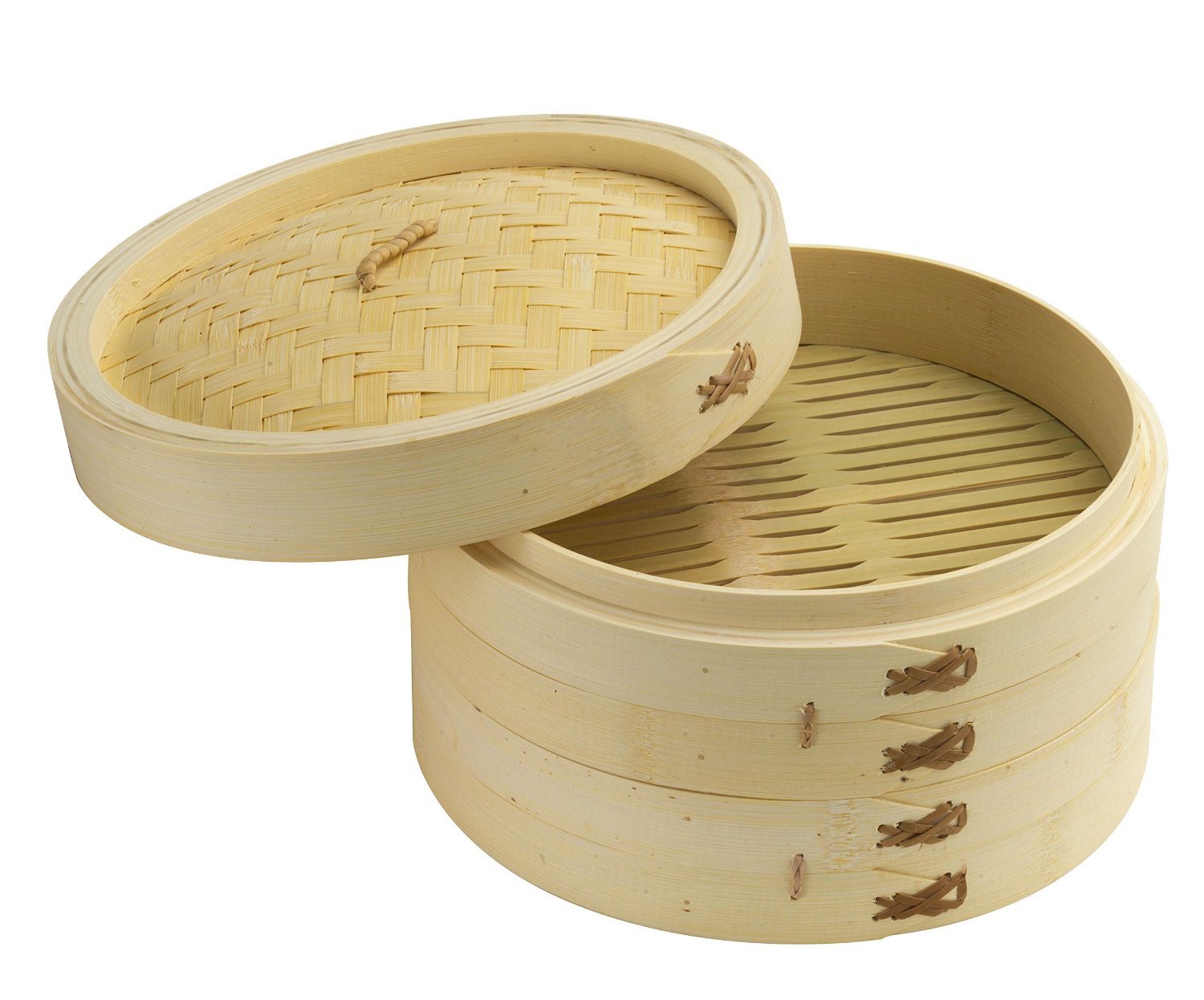 After founding "Joyce Chen Restaurant" in Cambridge, MA., Joyce Chen found that the quality of Chinese cookware didn't meet her standards... so she developed her own. This 10" steamer is two-tiered, allowing your chef to steam twice as much in the same amount of time. Plus, the bamboo steamer's cover will not drop the water, which is condensed from the steam, back to the food being cooked, preserving the food's texture and flavor.

Price: $40.52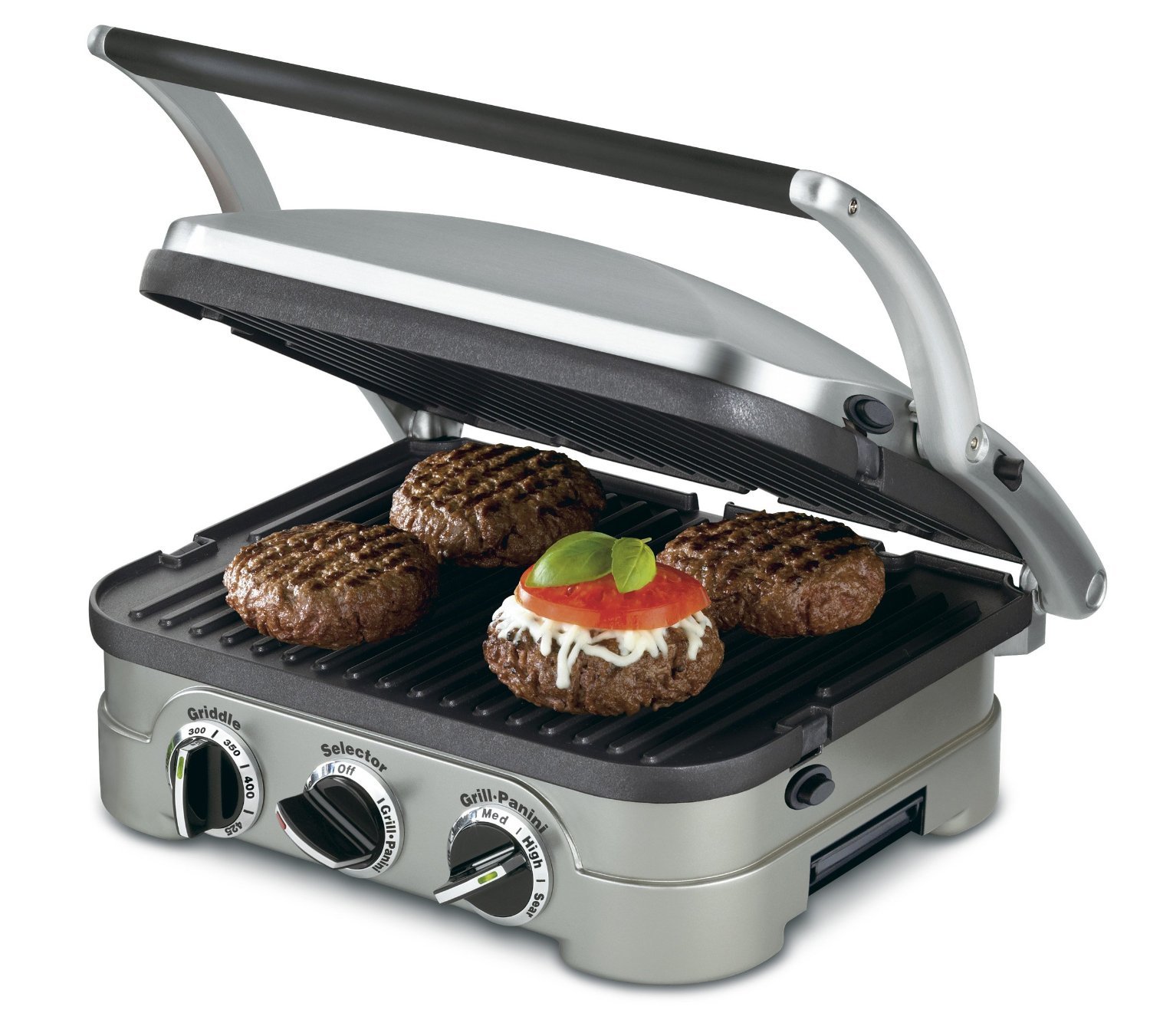 Nothing lets your chef get more creative than a grill, griddle, or panini press... And with this Cuisinart gadget, you get all three! It works as a contact grill, panini press, full grill, full griddle, and half grill/half griddle and includes an integrated drip tray. Cook eggs, bacon, veggies, burgers, sandwiches, chicken, and more in this all-in-one countertop appliance.

Price: $79.99
Gifts for Drink Lovers
What's almost just as good as aging your own whiskey? Drinking it out of a personalized whiskey barrel. If your chef friend loves to wind down after a long shift in the kitchen with a glass of whiskey, this is the perfect gift for them. Plus, even wine can be aged in this gift. Made with American white oak with a medium char, each barrel is banded in steel and lacquered to preserve the natural exterior. It also includes a display stand, a cork, a spigot, and handling instructions.

Price: $69.00
12. These Mazama Wares pint glasses designed to hold the aroma of whatever you're sipping on.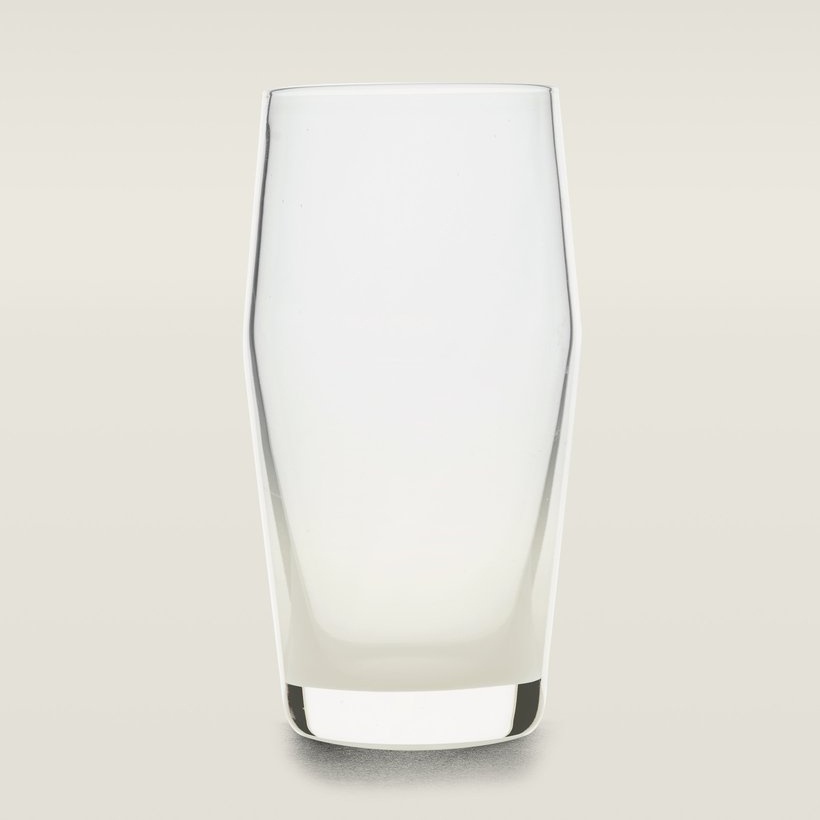 Does your chef friend like to drink their brews in style? The Mazama Wares pint glass holds twenty ounces of your favorite brew in an ergonomic glass that's created to be "as comfortable in your hand as it is aesthetically pleasing." Each glass is hand blown into a mold in Portland, creating a consistent size and shape, yet each piece has its own character. These glasses are are 16.5 centimeters high, and have an 8 centimeter diameter. They hold 20 ounces of liquid and are dishwasher safe.

Price: $38.00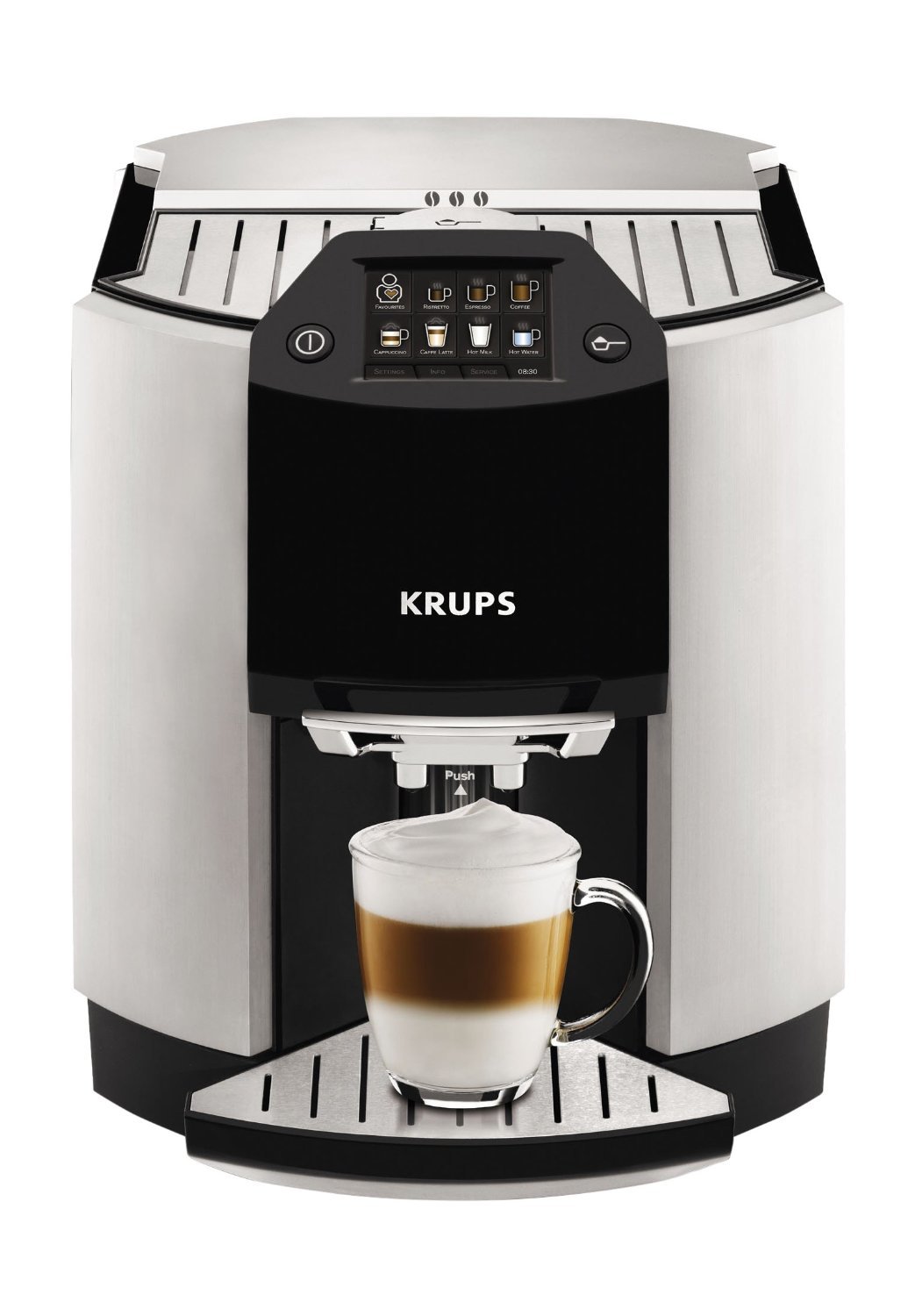 If you're ready to splurge on your favorite chef - and if your friend or family member happens to be a coffee addict - than this one-touch cappuccino machine is a perfect gift. Your chef can brew up to 17 unique recipes, customizing drink strengths, programming favorites, and more. It also includes a 15 bar high pressure pump and Metal conical burr grinder with exclusive automatic grinder setting for only the best coffee. Plus, this type of coffee maker also has an automatic cleaning unit, so you'll never have to clean inside again.

Price: $1,649.02
14. The Bar10der, a 10-in-1 bar tool that lets you make all your favorite cocktails at home.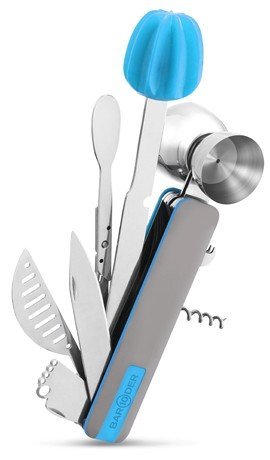 If your chef is also a bartender on the side, he or she will love this Bar10der tool by Quench. The tool includes a muddler, reamer, Channel knife, jigger, zester, knife, stirrer, strainer, corkscrew, bottle opener, and a cocktail guide. It's also available in many colors, including purple, blue, green, and orange. It acts as a great conversation piece, as most people haven't seen the "swiss-army knife" of the cocktail world, but also includes 10 bar tools for about $2 per tool. Reviewers say it's a great value, even for those with only a casual interest in making cocktails.

Price: $36.69

15. These Aerating Wine Glasses that will help your wine reach its full potential.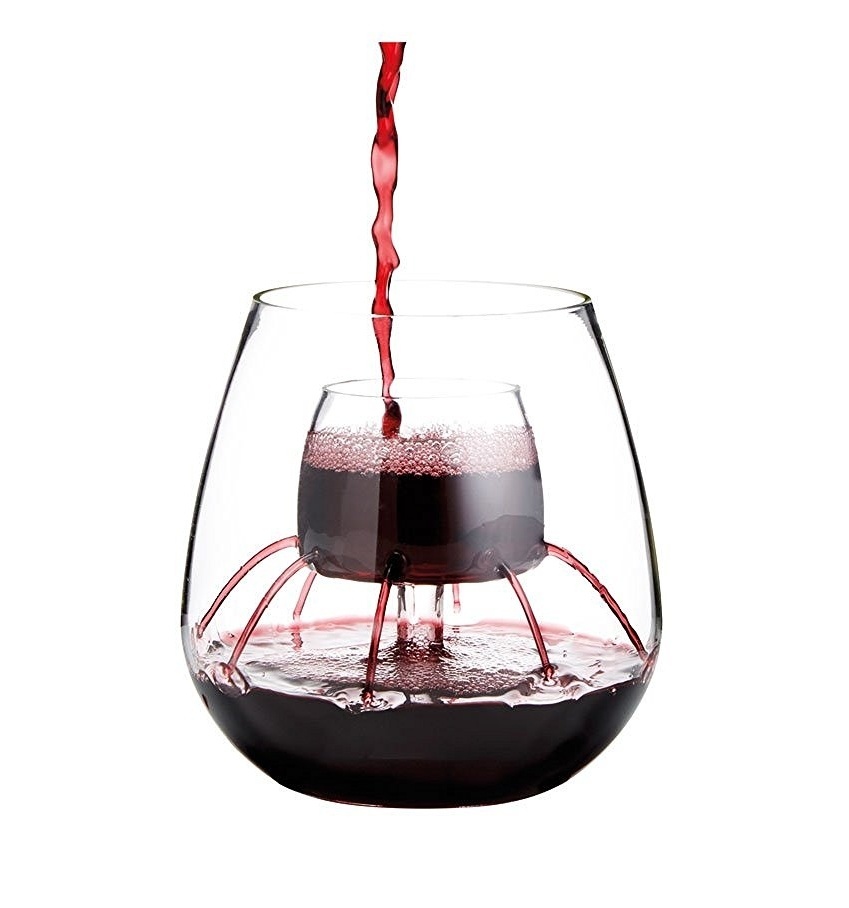 Is your chef a bit of a wine snob? Don't worry; we won't judge. These aerating wine glasses could be the perfect gift. Pull the cork on your bottle of choice and pour the wine into the internal vessel of the glass. On the pour, the wine is forced through strategically designed spouts in the base that stream the wine into the main bowl of the glass, creating a shower-head effect that exposes the wine to the most aeration possible on a direct pour.

Price: $50.00
Gifts for Meat Lovers
16. This Baking Steel to take your chef's pizza game to the next level.

Chef Chris Hill wants this for Christmas. Based in Boston, the baking steel is making waves in the chef industry. J. Kenji López-Alt, James Beard Award winner, calls it "the world's best consumer cooking surface." The Original Baking Steel, shown here, is pre-seasoned with proprietary oil and great for home ovens and home grills. In addition to making wonderful pizza, the baking steel can be used to to make rustic breads and as a cold plate after it's been frozen.

Price: $89.00
17. This cast iron plancha for barbecuing bacon and sausage.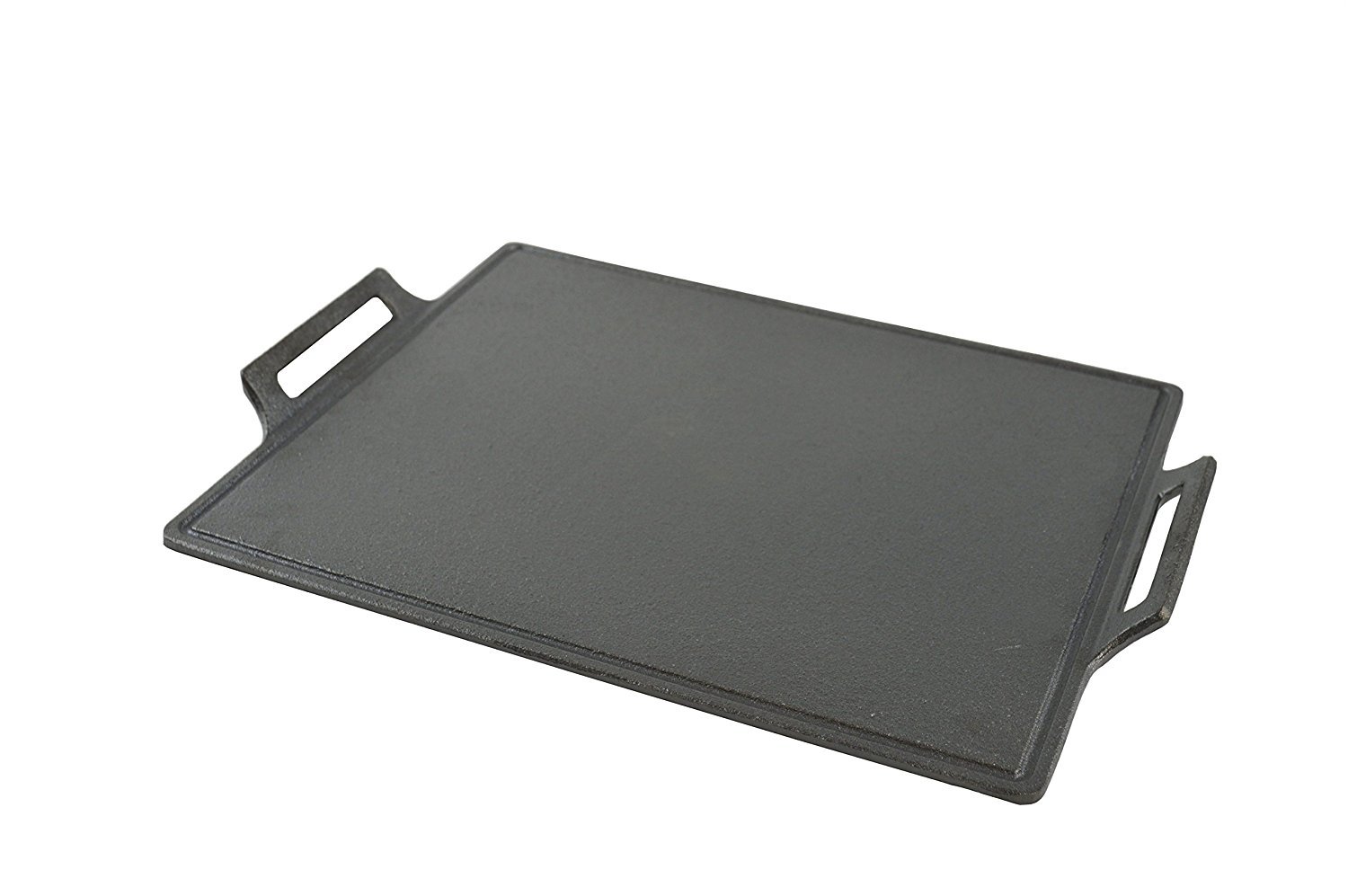 Alex Stupak of Mexican restaurant Empellon says that a cast iron plancha was the best gift he ever received and he cooks everything on it at home. This model from Steven Raichlan boasts raised side handles for easy moving to and from the grill, and gives food a crusty, smoky sear. In addition to barbecuing bacon and sausage, it's also excellent for delicate fish, shrimp, and vegetables.

Price: $33.02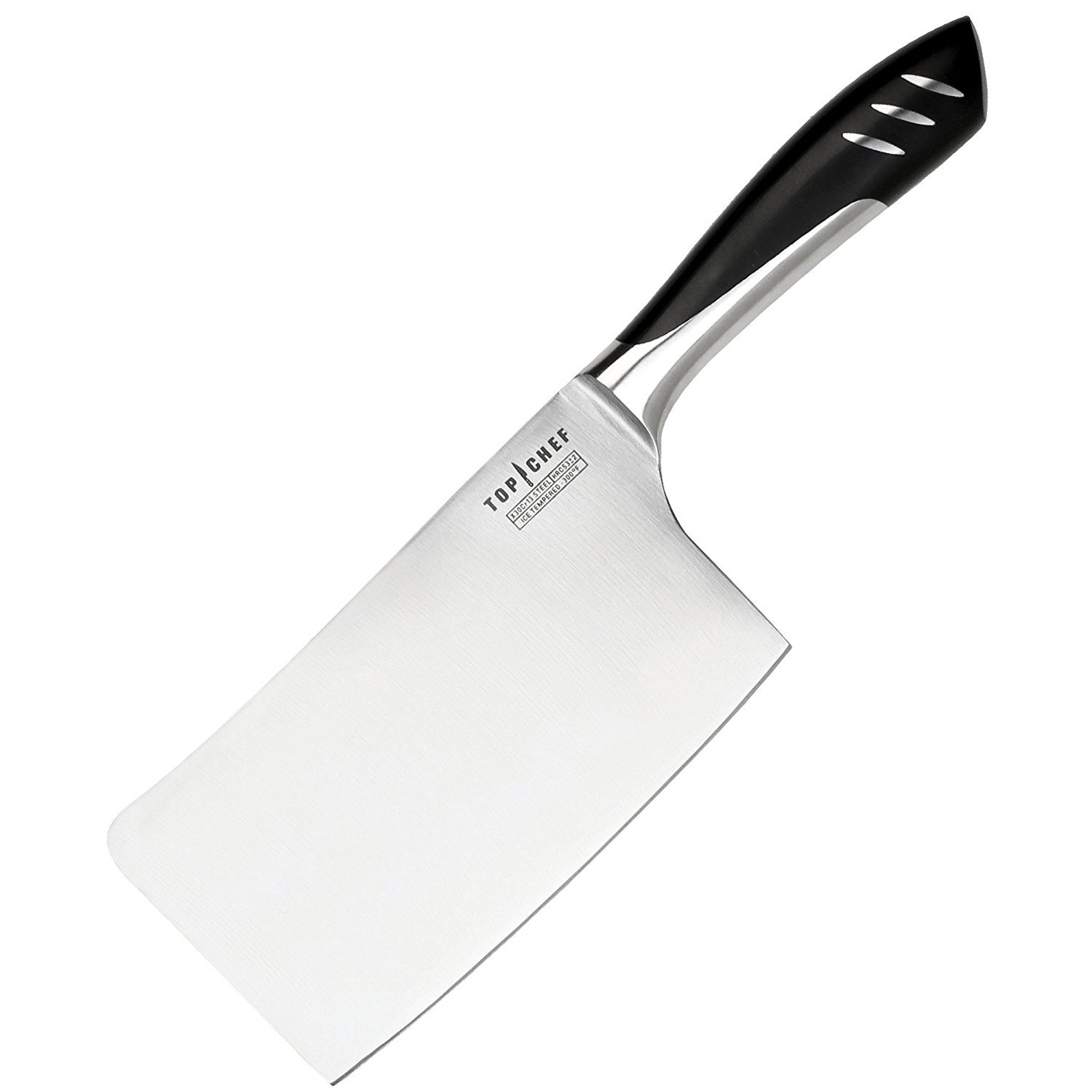 Many chefs consider using a meat cleaver and chopper as their main knife, rather than the chef's knife, and why not if it gets the job done! This meat cleaver by Top Chef features an ice-tempered stainless steel blade with precision sharpened cutting edge hollow ground to reduce sticking and a full steel handle with seamless bonded and polished bolsters and non-slip surface. Scroll down to read the reviews, where many chefs rave about the quality.

Price: $14.00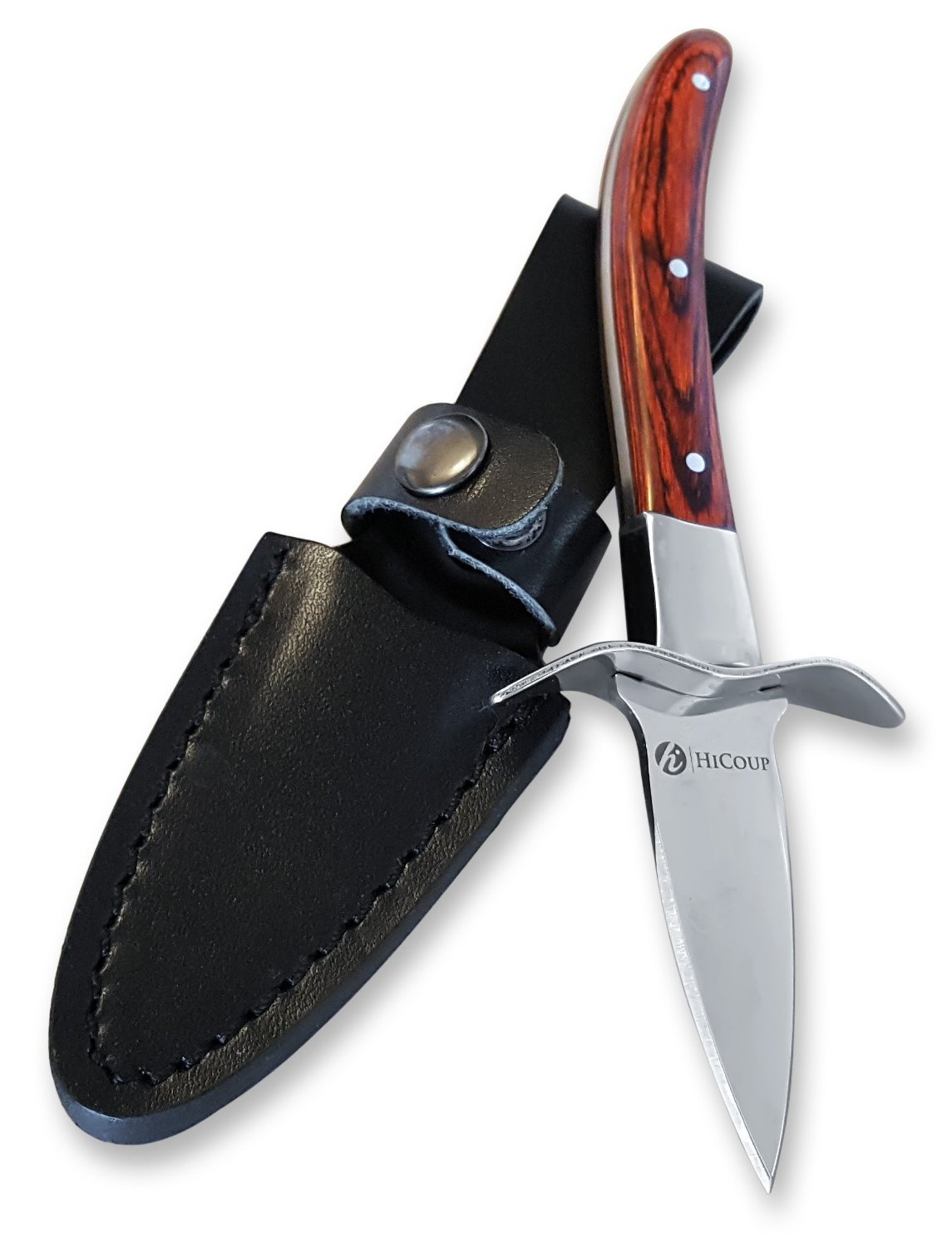 Every great chef needs an oyster knife in their arsenal. But an oyster knife and sheath? Now you're cooking with gas. Using only 420-stainless steel, this artisan made oyster knife features a "full tang" mirror finish blade that is securely held together with 3 strong rivets that have been compression riveted to the pakka wood handle, which offers a skid-free grip allowing you to safely open oysters even when your hands are wet. As an added safety feature, this oyster knife includes an oversized hand-guard that will protect your hands from the oyster if the knife slips during shucking.

Price: $14.95
20. This Electric Food Slicer for slicing super-thin deli meats in a flash.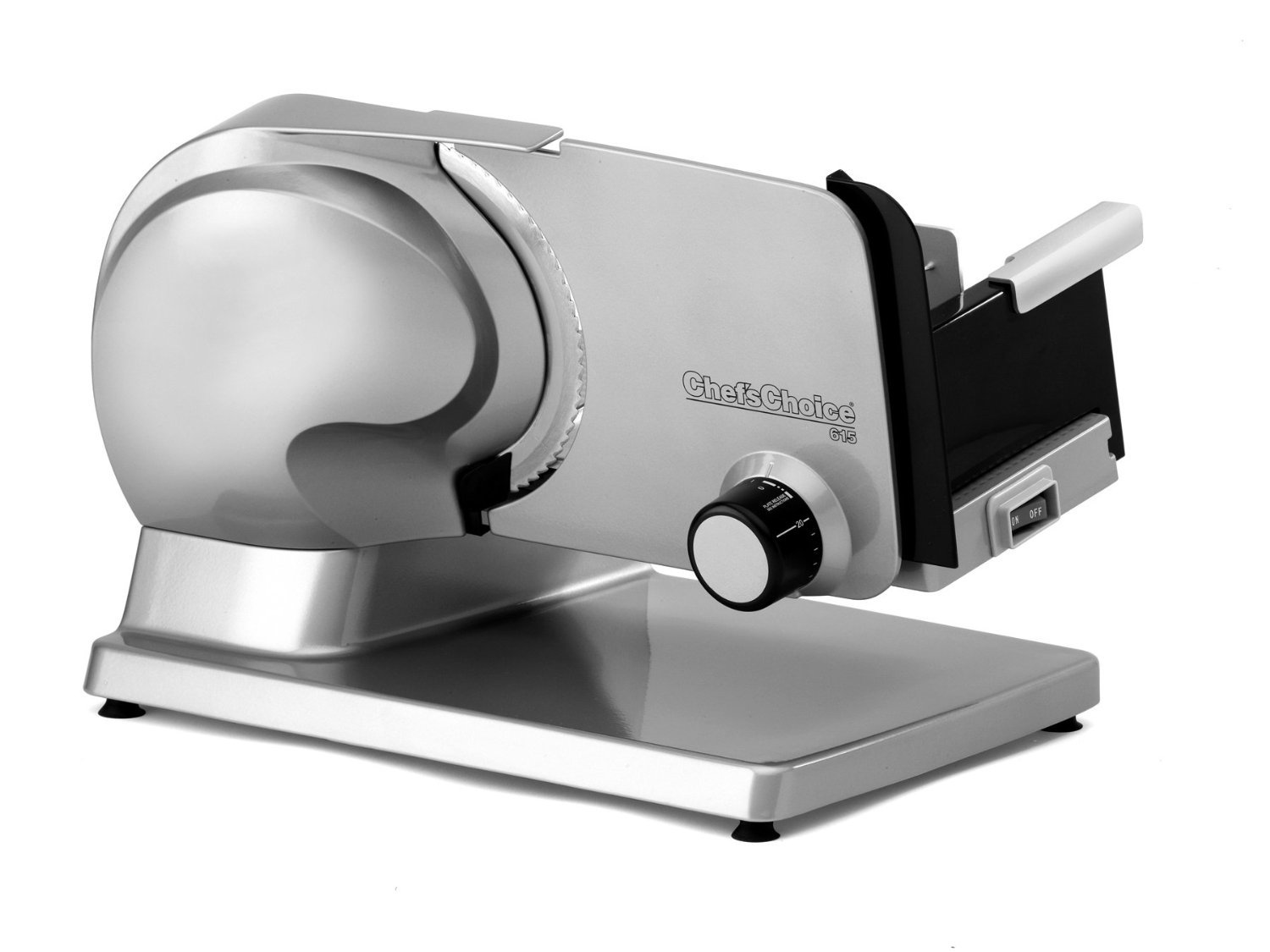 Any way you slice it, this electric food slicer is a great gift for chefs. This model is ideal for professional chefs seeking innovative options for preparing meals, entertaining cost effectively, controlling portions, and enjoying freshly sliced foods.It includes a large, tilted food carriage for fast and efficient slicing that fully retracts to permit slicing of extra- large roasts, hams and other foods. Scroll down to the reviews, where you'll see chefs sharing their favorite uses for the electric food slicer.

Price: $127.49
Gifts for Bakers
21. This marble rolling pin that is as durable as it is beautiful.

Every great baker needs a great rolling pin. This marble rolling pin is so beautiful that it could be on display in your kitchen. The weight and hard surface of natural marble make it ideal for a rolling pin, and it is 18 inches long, including the handle. Reviewer ES says: "This is a wonderful rolling pin! I have to start off by saying that I love marble pins, and I think they are the only way to go. I have tried almost every other kind of rolling pin, and none of them work as well or last as long. This particular rolling pin is beautiful and I actually leave it on my counter as decoration when not in use. This pin is heavier than most other pins, of course, because of the marble. I don't have any problem with the weight, and I think it actually helps when rolling out dough. I have not discovered any flaws with this rolling pin and I would definitely recommend them to a friend or fellow baker."
Price: $19.99
22. This Cheat Sheet Apron with upside down measurement conversions you can reference.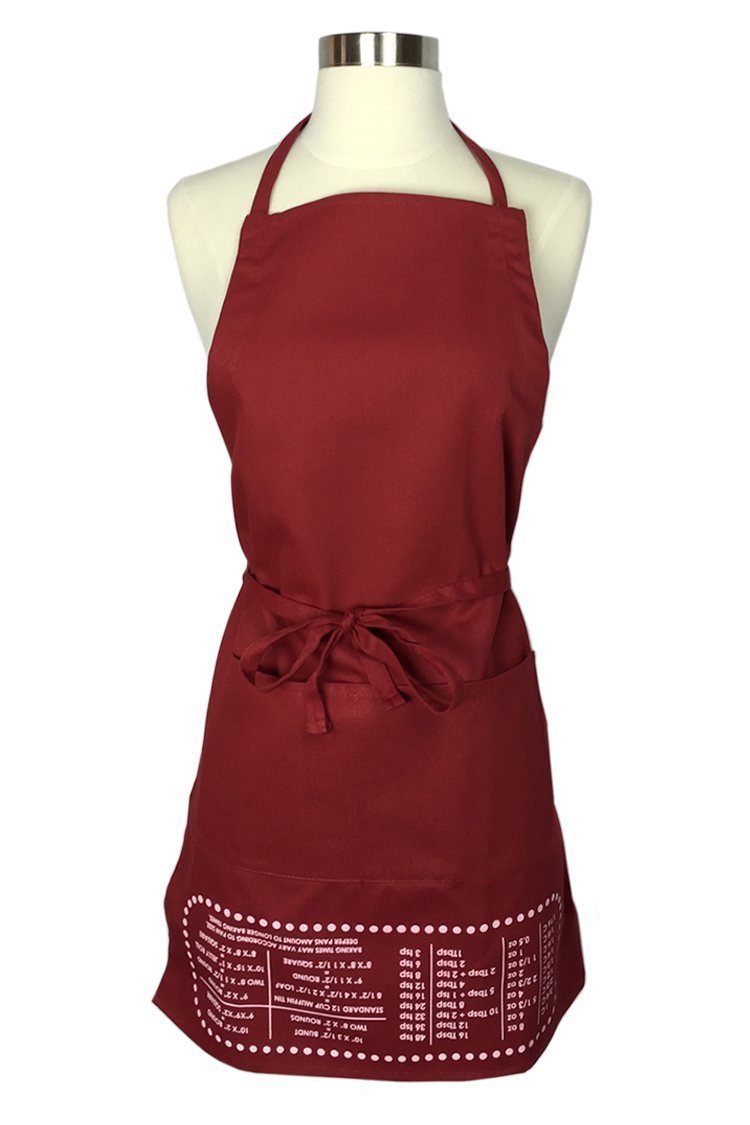 Personally, I think this cheat sheet apron is ingenious. Rather than going to your nearest computer to find out a measurement conversion, asking Siri or Alexa, or just guessing, this cheat sheet apron lets you consult measurements and conversions for cups, to ounces, to tablespoons, to teaspoons, without leaving your baking station and without having to make costly (and untasty) baking mistakes.
Before you ask, the apron is adjustable to fit any size baker. Plus, a portion of your order will go toward funding Icing Smiles, a nonprofit organization that provides custom celebration cakes and other treats to families impacted by the critical illness of a child.

Price: $24.95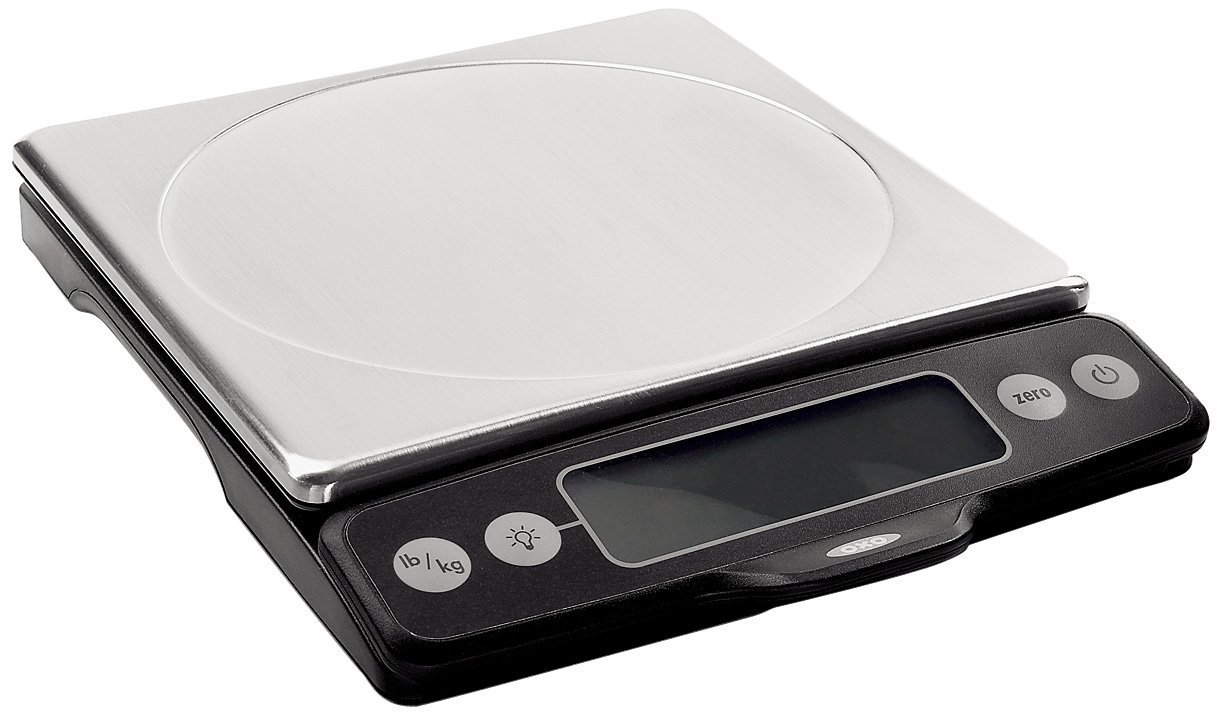 Does your chef like making cherry pie? They probably need to measure those cherries before adding them to the pie! Get them this stainless steel kitchen scale highly recommended by Cook's Illustrated. The zero function on the scale allows for "zeroing" the scale before adding additional ingredients and the display pulls away from the base to prevent shadowing from large plates or bowls. Speaking of the display, large numbers with an optional backlight make reading it easier and more convenient.

Price: $49.95
24. This steel crank flour sifter that will eliminate flying flour in your baker's kitchen.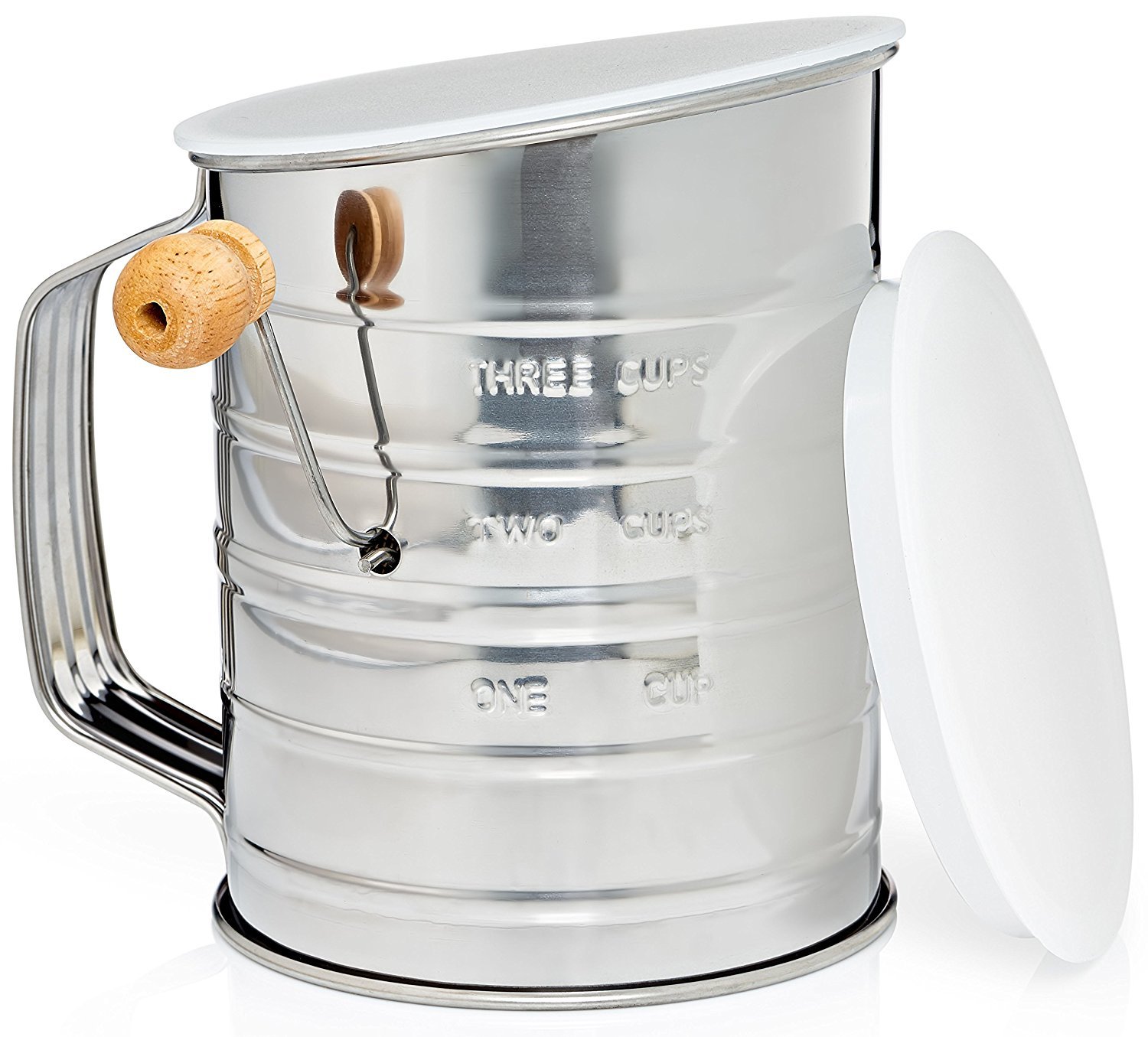 It's time to address those lumps in your favorite baker's cooking. This 5-Cup Mrs. Anderson's Baking Crank Flour Sifter breaks up clumps and aerates all-purpose flour, bread flour, cake flour, coconut flour, gluten-free flour, and other finer dry ingredients, like confectioner's sugar. It can help blend in salt, baking soda, and baking powder for an even consistency and better taste. Plus, it's just fun to crank the wood knob handle when baking cakes. This flour sifter is sturdy, durables, and resistant to rust, so it'll last a good long time.

Price: $12.95
25.This Cookbook Holder that gives your heaviest cookbooks a place to rest.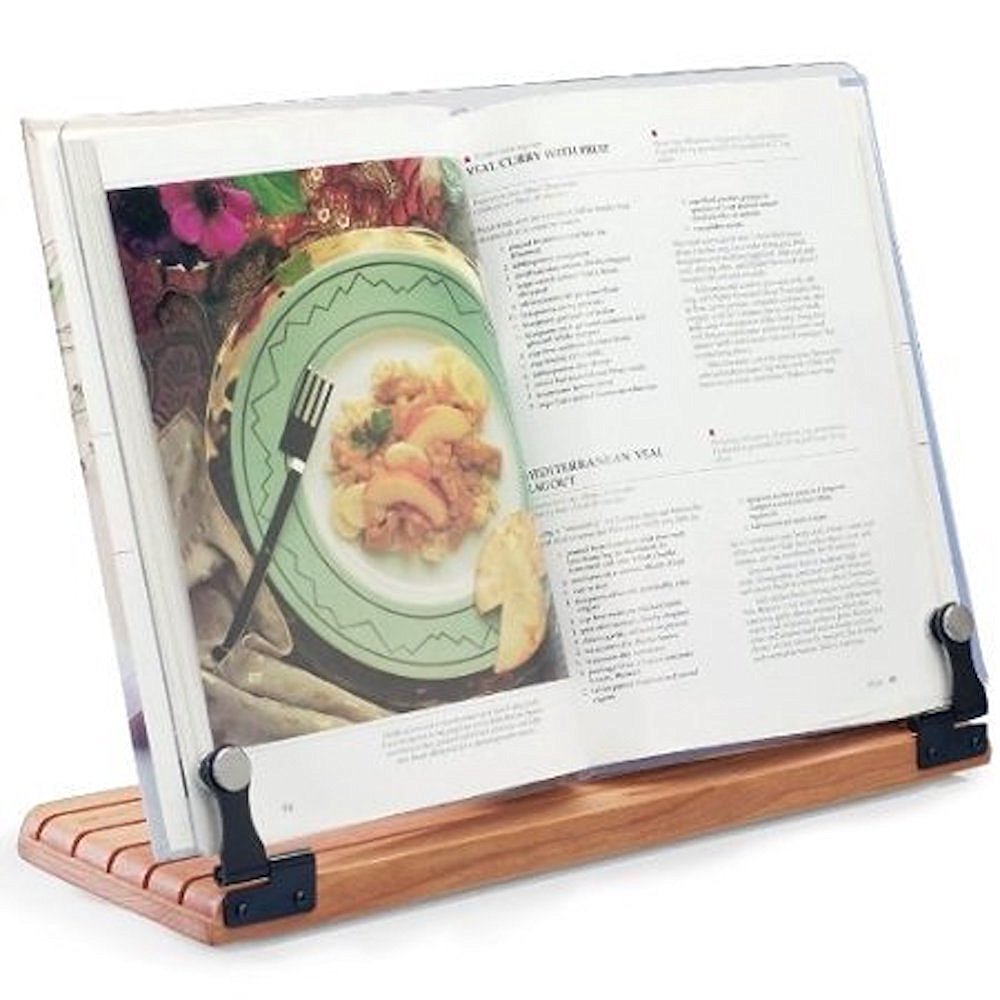 Gifts With a Personal Touch
26. Any DIY kitchen accessories to brighten up your chef's kitchen.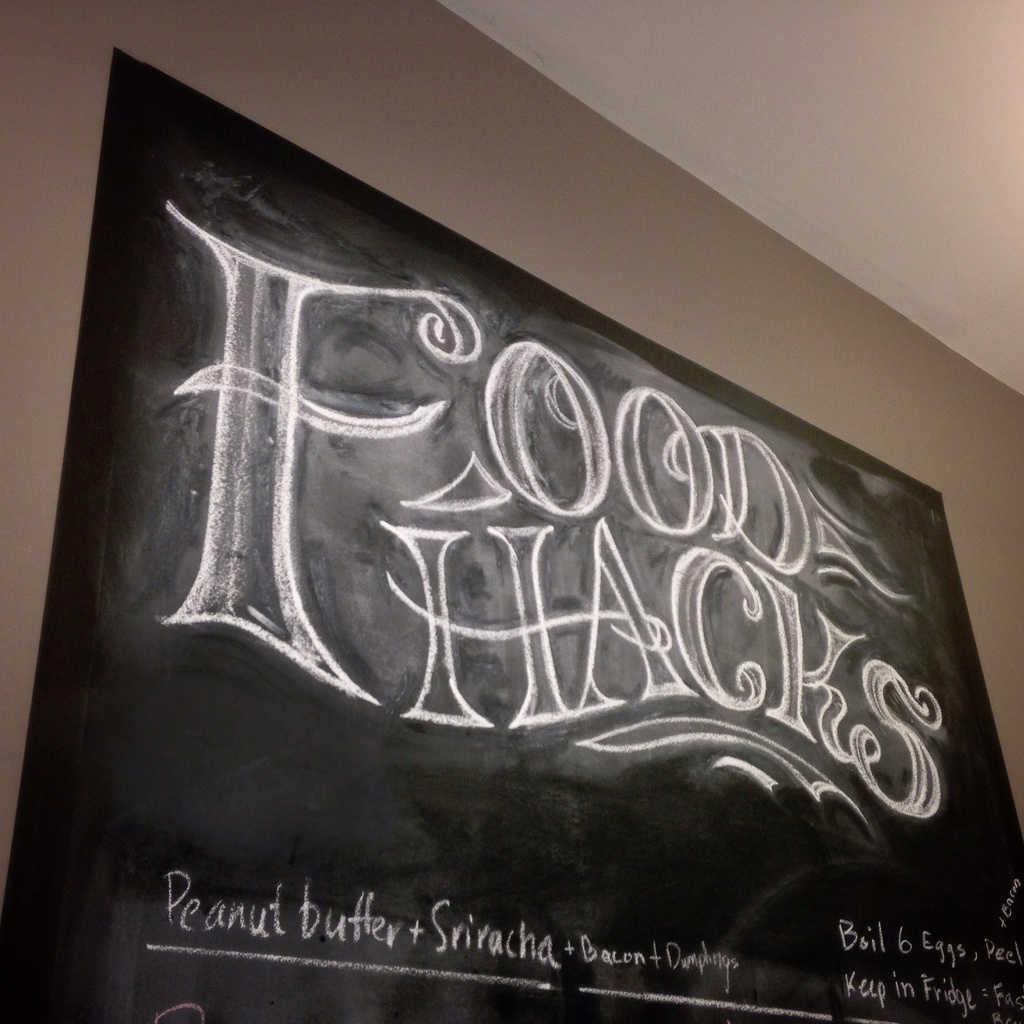 Sometimes you need to get your hands dirty to create a great gift for your favorite chef. Instead of ordering something off of Amazon, why not take some time to make your gift for your favorite chef? DIY, or do-it-yourself gifts, are meaningful.
Why not knit an oven mitt? Or make a kitchen chalkboard with custom illustrations, as shown here? Or use your woodworking skills to create a vintage kitchen sign? You could even cook something for them, offering edible gifts such as fresh herbs, dried spice blends, homemade granolas, or layered soup in a jar.
27. A trip to a foreign country to learn more about cooking different types of food.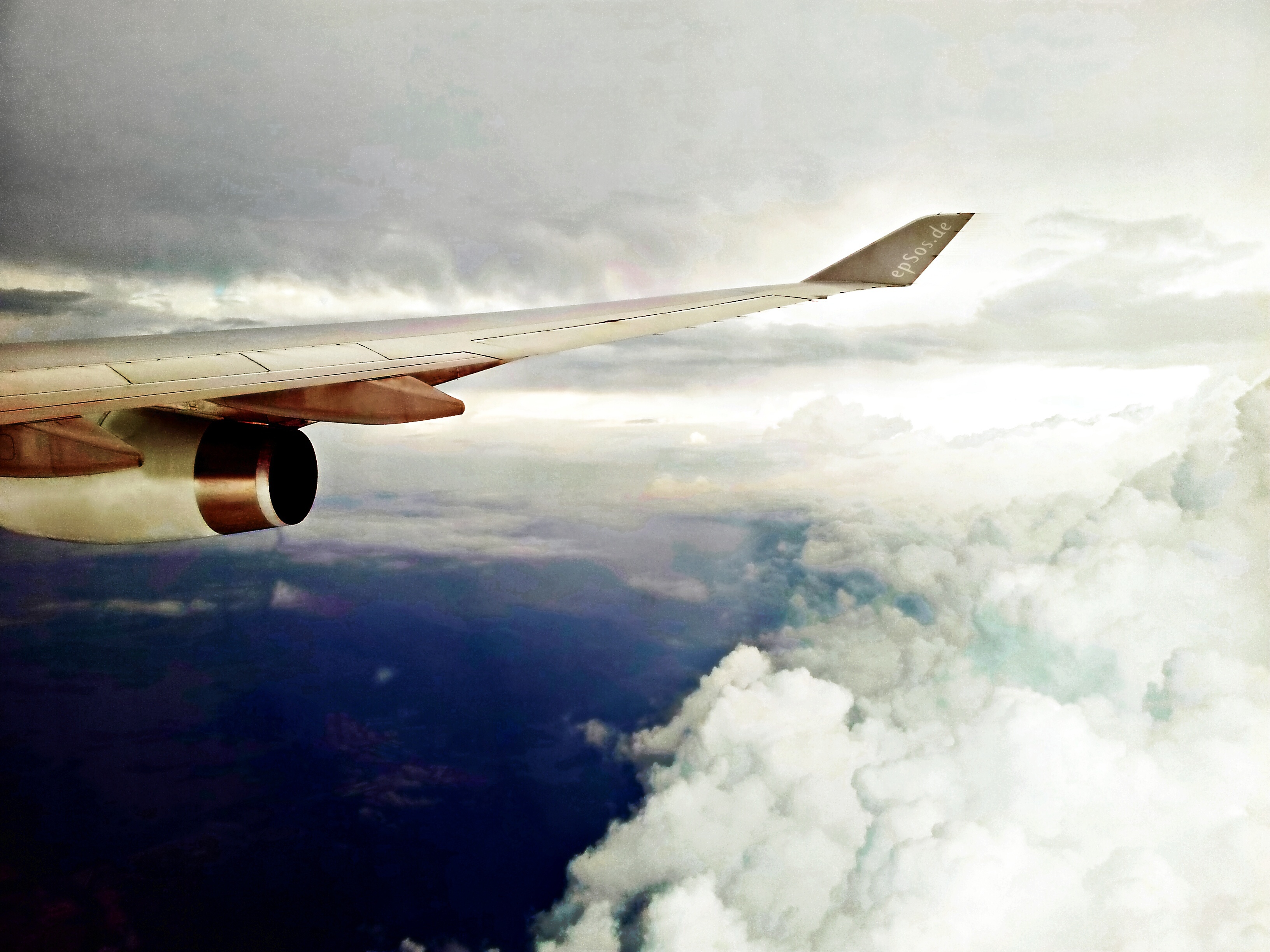 If you're ready to dole out some serious cash and give your chef a life-changing experience, take him or her to a foreign country to learn about cooking culture there. Chef Marcus Samuelsson of Red Rooster Harlem and John Stage of Dinosaur Bar-B-Que Restaurants list a trip to Japan and a trip to Morocco, respectively, as their favorite holiday gifts. To make the trip even better, arrange some tours of restaurants and kitchens, and even give him or her the opportunity to attend a cooking class or two. Every chef could benefit from expanding their skill set.



28. A personal cookbook filled with your favorite restaurant recipes.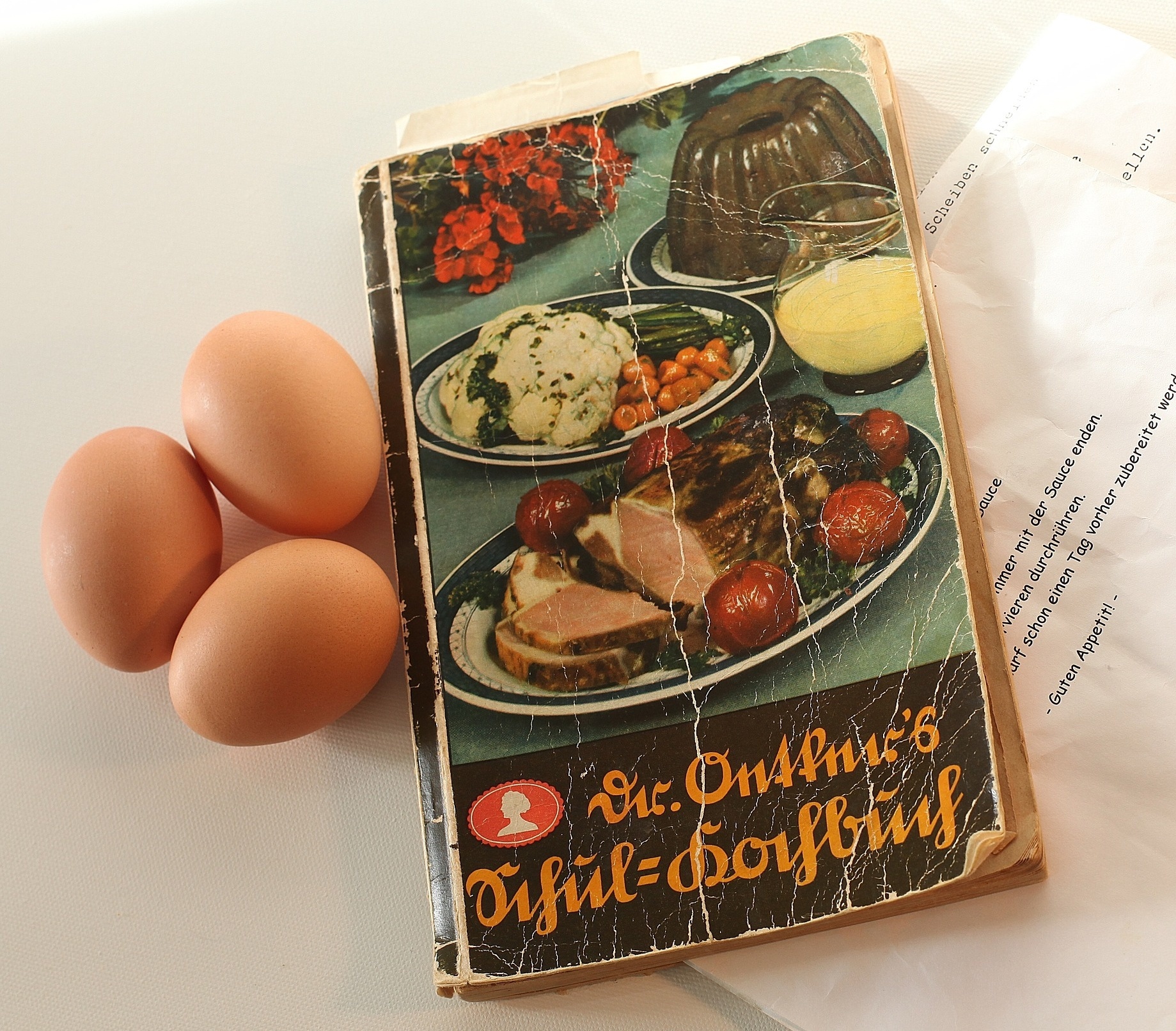 Finally, what's more personal than a handwritten cookbook filled with favorite family & friend recipes? Once again, DIY gifts can be extremely meaningful. If your chef enjoys trying new recipes, or saving old recipes for posterity, this could be the perfect gift. If the chef is simply a friend, and not a family member, why not interview them on their favorite recipes, take copious notes, and then design a cookbook of all their favorite recipes instead of guessing? Or why not create a cookbook of their restaurant's best meals over time? The possibilities are endless, but the end result is priceless.


QUICK SIDE NOTE: THESE PRICES WERE RECORDED ON MARCH 29, 2020 AND ARE SUBJECT TO CHANGE AT THE VENDOR'S DISCRETION.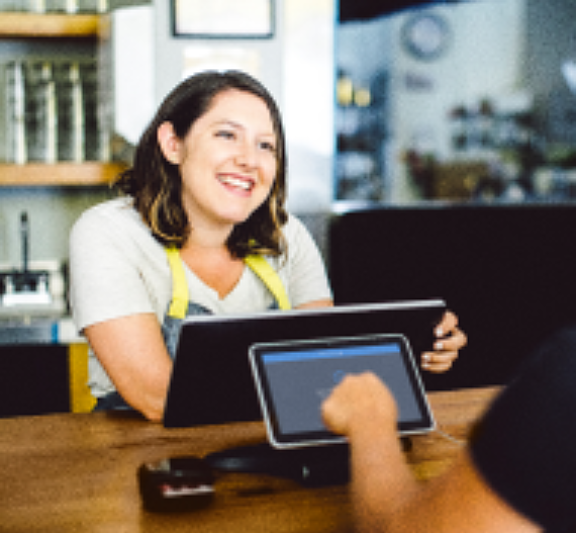 Get the right tools, technology, and advice — personalized for your restaurant.
Take the quiz