DISCLAIMER: This content is provided for informational purposes only and is not intended as legal, accounting, tax, HR, or other professional advice. You are responsible for your own compliance with laws and regulations. You should contact your attorney or other relevant advisor for advice specific to your circumstances.
Does your restaurant have a plan in place for monitoring and managing rising restaurant food costs? With food prices rising, here's how your restaurant can stay ahead.
There's good news and bad news for restaurant owners. Let's look to the United States Department of Agriculture's 2021 update:
"The all-items Consumer Price Index (CPI), a measure of economy-wide inflation, increased by 0.2 percent from July 2021 to August 2021 before seasonal adjustment, up 5.3 percent from August 2020. The CPI for all food increased 0.4 percent from July 2021 to August 2021, and food prices were 3.7 percent higher than in August 2020."
Now, in layman's terms:
The good news is that food prices are rising at a slower rate (+3.7 percent from August 2020) than the economy in general (+5.3 percent from August 2020).
The bad news is – despite the lesser comparative increase, food prices are rising, and all foodservice vendors and grocers are feeling the pressure to keep prices manageable while also staying profitable enough to grow – or maintain – business.
Powered by Froala Editor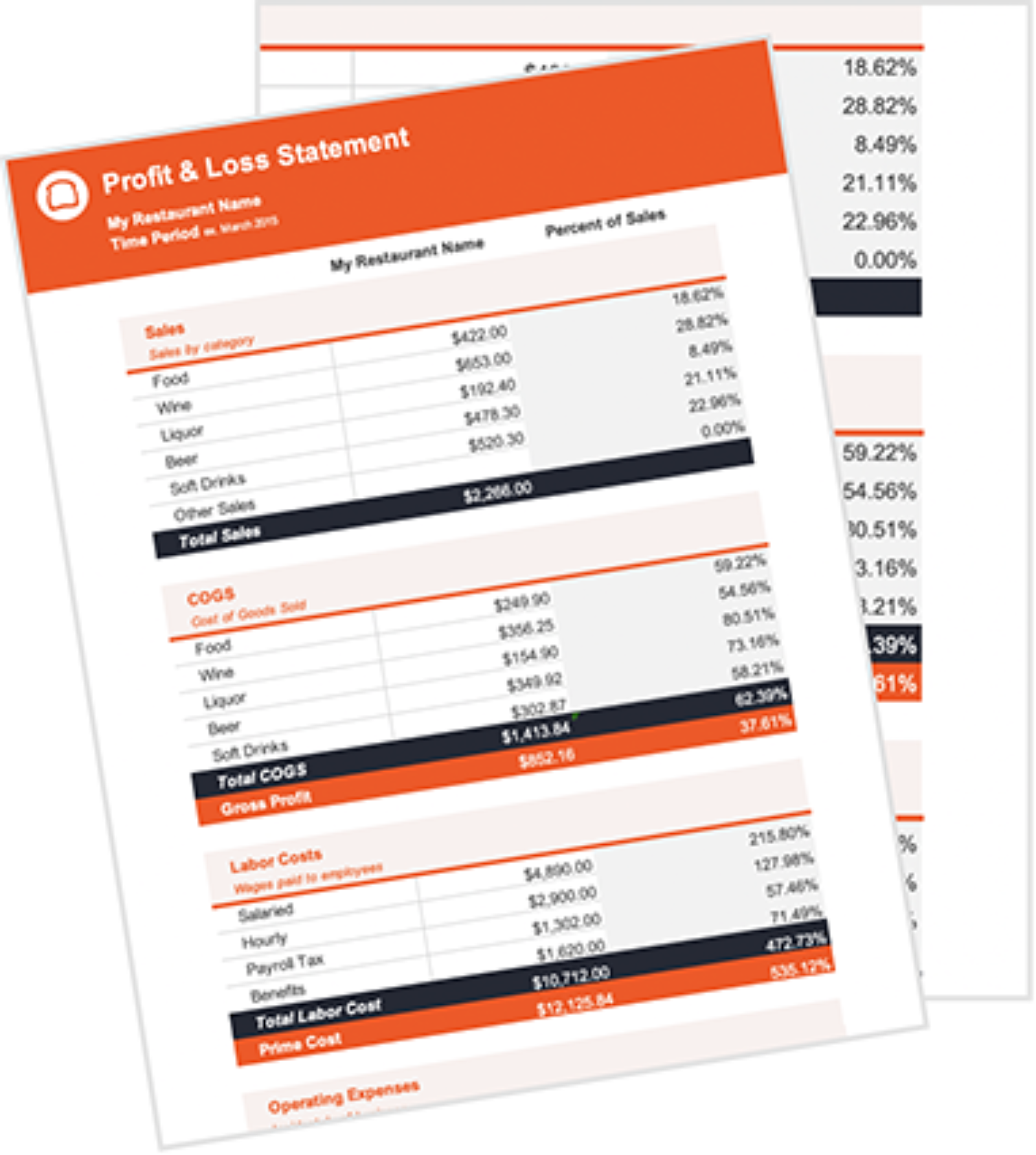 Restaurant P&L Statement Template
Evaluate your restaurant's financial strengths and weaknesses with the free P&L and income statement template.
Download
Labor Cost + Food Cost Rising
Unlike grocers and food stores, restaurants have even more costs to manage – now, mostly around labor. The past year has been a hard time for the restaurant labor market: COVID-19 exacerbated a massive underlying issue in the industry. Wages are too low, and employees are not feeling valued for their work, or incentivised to stay long-term.
And now, although the industry is recovering, many restaurant employees have left the industry for good. Low wages, no benefits, no room for growth, and industry instability have long contributed to the industry's high turnover rates. But the industry talent pool is smaller and more competitive than ever before – with everyone looking to hire. All of these changes mean that owners and operators have to make a concerted effort to make their restaurants a great place to work by increasing staff pay, finding a way to provide health benefits, and incorporating financial transparency and open book management.
And for many restaurants, these factors all contribute to the final price that they put on their menu items.
Many restaurants are including a note on their menu explaining that increased menu prices are a way for them to offset the cost of increasing staff pay, and to help cover ever-increasing food costs. This kind of transparency toward the customer can help loyal guests understand the challenges of the industry and what it truly takes to keep their favorite restaurant afloat.
What is contributing to rising food costs?
According to The USDA, though both grocery and restaurant prices are increasing this year and next, restaurant prices in particular will skyrocket in 2022.
"In 2021, food-at-home prices are expected to increase between 2.5 and 3.5 percent, and food-away-from-home prices are expected to increase between 3.5 and 4.5 percent. In 2022, food-at-home prices are expected to increase between 1.5 and 2.5 percent, and food-away-from-home prices are expected to increase between 3.0 and 4.0 percent," they explained.
With all the significant costs that go into restaurant management, food costs and labor continue to be the biggest variables each year. The key is controlling how much you spend on food, and inventory management is a great place to start.
Powered by Froala Editor
How to Control Food Costs
Does your restaurant have a plan in place for how to save money on rising food costs? Many articles have been published on different ways to fight rising food costs, but here are three ways a robust inventory system and attention-to-detail can help turn your food cost challenges into a growing revenue center for your restaurant.
Calculate Food Costs at the Recipe Level
Customers demand a consistent quality and taste from your dishes, and expect a certain price range to go along with that dish.
As a restaurant owner or GM, you might update menu pricing once a year, but that doesn't mean your food prices will only change once a year. In order to actively manage the costs of your dishes, it's critical to monitor food costs at the recipe level, especially right now with food prices rising.
A good inventory system will enable you to add recipes and match their ingredients with specific inventory products and corresponding vendors. Using recipe-level food costs allows managers to effectively evaluate food vendors, assess portion control, make informed pricing decisions, and provide insights needed to manage a high-performing menu. Toast's Restaurant Inventory Management Software provides visibility into food and alcohol inventory that can help you reduce waste and streamline kitchen operations, making sure you aren't losing money unnecessarily.
Check out Toast's food cost calculator to help you get started.
Beginner's Tip: If monitoring food costs for your restaurant is a new practice, start off by tracking your top 20 menu items. Monitoring the food costs of these 20 recipes will ensure that you are taking the necessary steps to boost profits even if food prices are rising.
Tracking Theoretical vs Actual Usage
A common misconception is that theoretical food costs are equal to actual usage in the restaurant.
Your restaurant's inventory software should include invoice processing automation tools to track changes in costs from your vendors. This produces theoretical usage and, if you're ordering the correct amounts and portioning well, matches that up to what your restaurant is actually selling.
The goal here is to minimize the variance between your actual and theoretical usage so that your projections — and orders — are accurate. And the ability to easily track AvT is a key benefit of combining Toast with xtraCHEF by Toast!
But what should food cost be in a restaurant? Calculating your restaurant food cost percentage is the first step of figuring this out. Food cost percentage is calculated by taking the cost of goods sold and dividing that by the revenue or sales generated from that finished dish. The cost of goods sold is the amount of money you've spent on ingredients and inventory in a given period, and this can show you whether each dish is profitable – or not.
For more detail on calculating Food Cost Percentage, check out this post.
Menu Engineering
Creating the perfect menu is a mix of art and science. The beauty of menu engineering is that it helps to break down the numbers behind your menu, identifying the dishes that are profitable and those that are not. When talking about rising food costs, it's not uniform changes that we see across all food items, and likewise it is best not to make uniform changes with your menu pricing.
The easiest way to perform menu engineering is to have inventory tracking integrated with your point of sale. Identify an integrated inventory software that helps you to actively evaluate menu winners and losers. A great way to combat food prices rising is to start selling more of your most profitable dishes.
By consistently evaluating your menu, you can ensure you are adjusting menu items appropriately with each season and that your pricing is optimized based on the food prices of menu groups and items. For example, if your mac and cheese is a star item — that is, highly profitable and highly popular — but the cost of your preferred cheese skyrockets, that item might fall from star status to plowhorse status, and there may be some tweaking that needs to be done to continue ensuring profitability.
To learn more about menu engineering, check out our menu engineering worksheet and full-length course.
Powered by Froala Editor
Be Prepared for Food Prices Rising
Food prices will continue to be a major variable in your business, and this upcoming year is no exception. While we can anticipate changes, your restaurant will need to be prepared to effectively manage rising food costs as they happen. Actively managing your restaurant's inventory will ensure that food prices rising do not take you by surprise. Working with an all-in-one restaurant platform can help you keep track of your food costs amid the chaos of external factors out of your control.
Powered by Froala Editor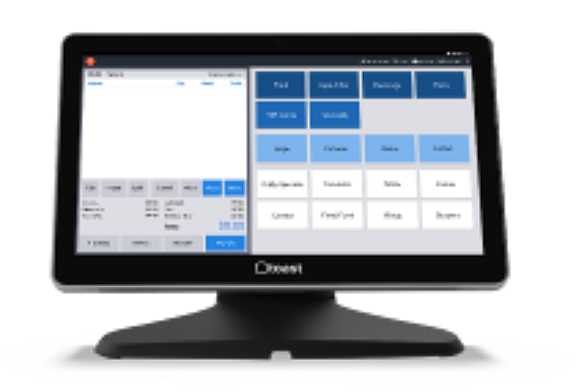 Learn how a better point of sale system can help you run your restaurant.
Read now