DISCLAIMER: This content is provided for informational purposes only and is not intended as legal, accounting, tax, HR, or other professional advice. You are responsible for your own compliance with laws and regulations. You should contact your attorney or other relevant advisor for advice specific to your circumstances.
Restaurant advertising has become more and more important as customers discover your business digitally. Smaller, locally-owned restaurants are investing real dollars into digital restaurant marketing initiatives, including everything from event promotion to Facebook and Google advertisements.
Establishing a slogan or visual identity helps carry your brand and keeps you top of mind. And while these restaurant ads come from large chains with a massive marketing team and budget, any restaurant can pull inspiration from these marketing successes.
The restaurant industry is no stranger to restaurant advertising. Whether it's as small scale as a print ad in a local newspaper or as large scale as a Super Bowl ad, below is a compilation of some of the greatest restaurant ads: old, new, funny, creative, emotional, and more.
McDonald's - You Deserve a Break Today
"You deserve a break today, so hurry up and get away."
I think you'd be hard-pressed to find a person who can't sing along with that line.
This McDonald's commercial first aired in the 1970s as part of McDonald's first national TV campaign that would end up lasting decades. They held onto that phrase for 43 years before finally giving up the rights to the trademark in 2017. According to Ad Age, it is the top rated advertising jingle of all time.
Mr. Spriggs BBQ
This local commercial became so famous that it prompted John C. Reilly and the Roots to perform a cover of it on Jimmy Fallon and also inspired many a meme.
And who can blame them? It's not every day that you hear a smooth and sultry R&B performer sing about the best barbecue in town.
My personal favorite lines come when they lyrically announce, "S-P-R-I-G-G-S / When I'm dealing with Mr. Spriggs I only deal with the best." Classic.
Hiltl Restaurants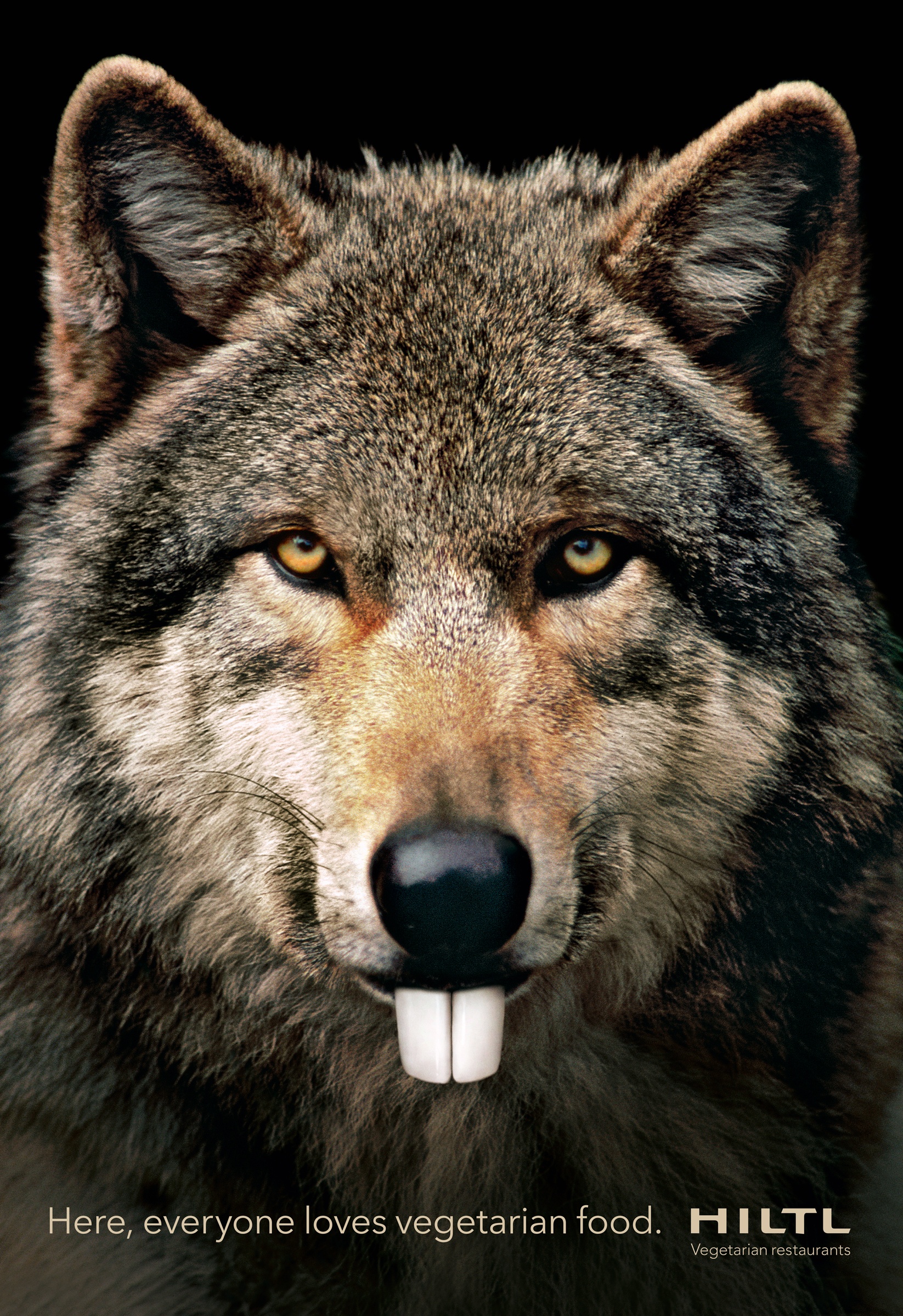 Serving vegetarian food for over 117 years, Hiltl is the oldest vegetarian restaurant in the world. Makes sense that they should have some quality ads by now.
The image of the wolf combined with the stark contrast of bunny teeth is both well-designed and clever. The text, "Here, everyone loves vegetarian food," elicits a smirk. And I'm not even a vegetarian.
Domino's Pizza – Carry-Out Insurance
As someone who willingly admits that she's forgotten various coffee cups on the roof of her car after getting into her car, this one struck home for me.
It's short, concise, and pokes fun at a silly thing that I'm sure many of us has done. Plus, who doesn't want carry-out insurance just in case? I'm sure someone out there has gone back to Domino's to make a claim.
Legal Sea Foods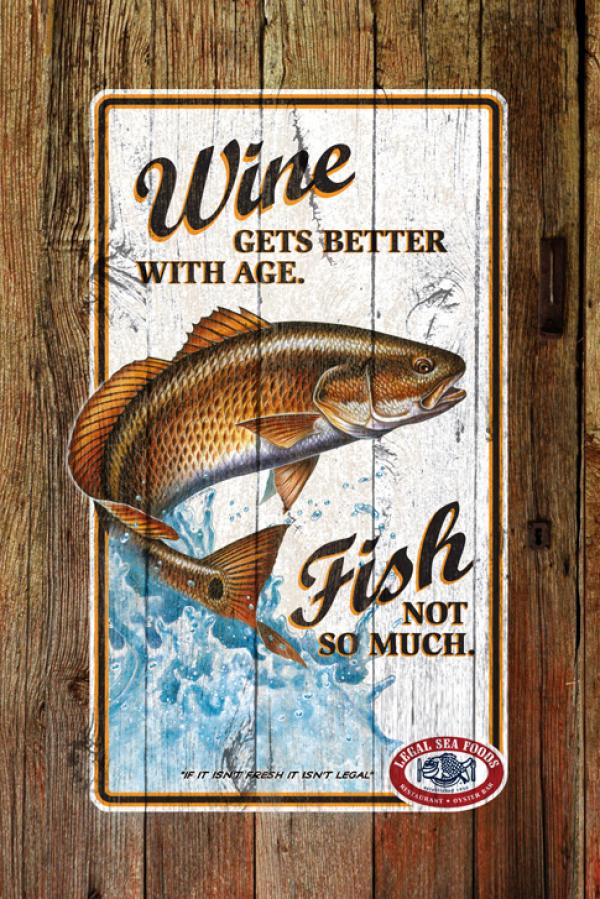 Legal Sea Foods has some of the most well known advertising across many industries, in my opinion. They always shoot to remain relevant with witty and often audaciously controversial ads.
This ad is simple, but clever. It preaches their slogan, "If it isn't fresh it isn't legal," in all senses of the word.
Wendy's - Where's the Beef
Representing a shift in the fast food industry away from frozen beef, the Wendy's "Where's the Beef?" campaign launched a major turnaround in the fast food industry.
While they didn't know it at the time, the little old woman driving ferociously in her car from one restaurant to another to get to fresh beef would become a major icon for the restaurant. The president of Wendy's at the time called the "Where's the Beef" success "[their] grand-slam, home run, bottom-of-the-ninth-in-the-World-Series."
King Donut Teriyaki Laundromat
Alright, alright. So I'll admit that this one probably doesn't win any awards for most creative or funny, but it's hard to argue with the simplicity of this one. King Donut Teriyaki Laundromat spells out exactly what you need them to: yes, it is possible for one place to include a donut shop, teriyaki restaurant, and a laundromat.
After almost closing in 2016 due to retiring owners, it was revived last minute when new owners swooped in to save the day. Who knows if they would've known about King Donut without such a jingle behind it.


Yo! Sushi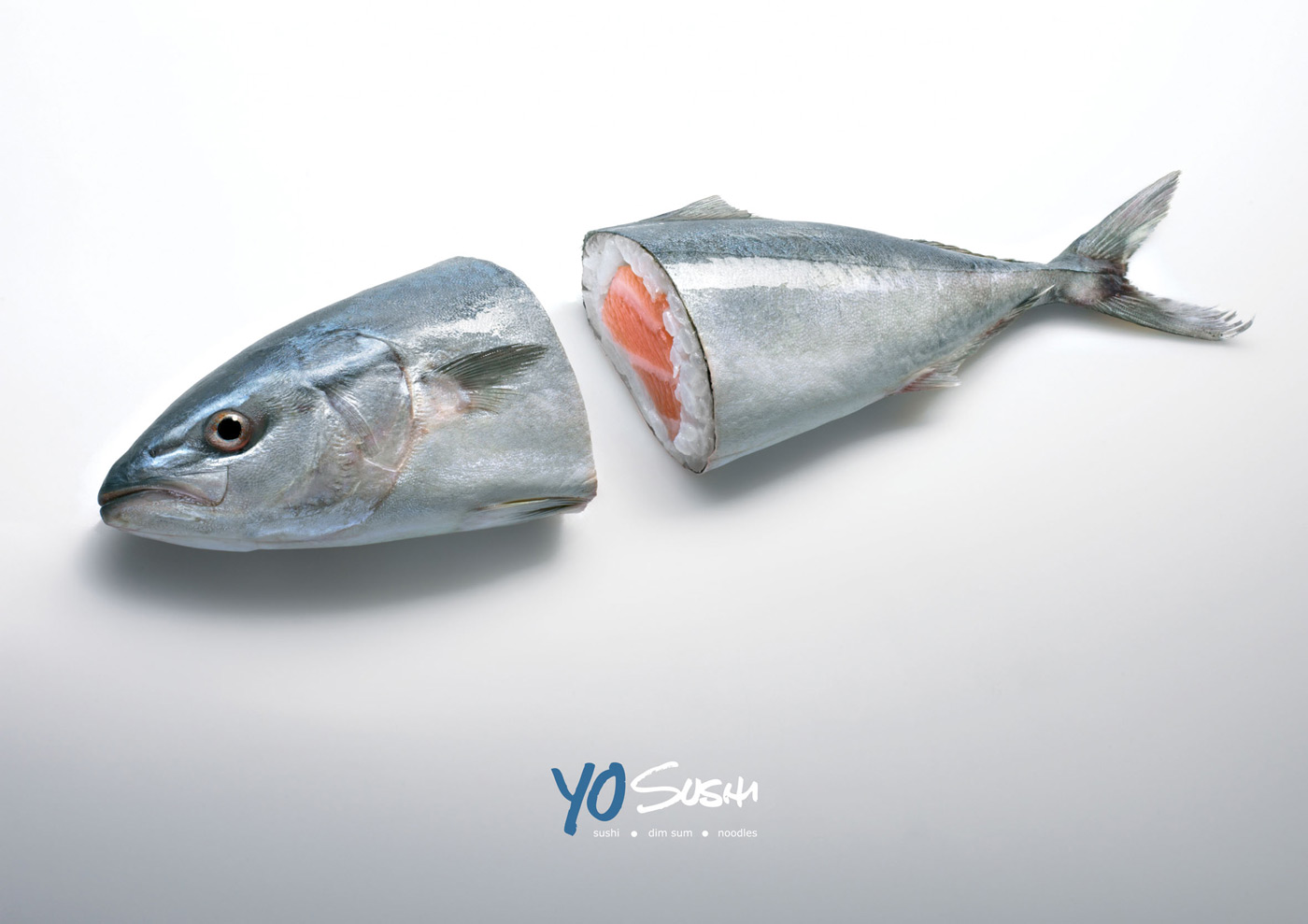 If you're selling sushi, you likely want to emphasize the fact that your fish is fresh. In fact, what better way to boast than by illustrating the fresh salmon from which your roll is coming?
Yo! Sushi does just that with this print ad. It's sleek, simple, and eye-catching. And now I want to order sushi for dinner.
McDonald's - The Showdown
Named by Time Magazine as one of the most influential Super Bowl commercials of all time, this iconic commercial featured the sports celeb shots of the century, Michael Jordan and Larry Bird.
As they're battling back and forth in their 1 on 1 duel, they coined the phrase "Nothing but the net" which has become "one of the most recognizable phrases in the sports world, permeating other pop culture arenas."
Chipotle - Back to the Start
To close off this list is one of my personal all-time favorite commercials. It's emotional, well-animated, and represents something that is much larger than the Chipotle brand.
"Back to the Start" wasn't originally intended to be a commercial, and that altruistic feel shines through the full two minutes and 20 seconds.
After first airing on the 2012 Grammy's, the commercial did so well that it ended up winning the first branded content Grand Prix at Cannes Film Festival. There's no question as to how it landed on AdAge's Top 15 Advertisments of the 21st Century.
Talk about impact.
Restaurant Ads
While this list is certainly not all-inclusive, it is a representation of a wide range of creativity poured into different forms of advertising. If you have your own favorites, feel free to comment below!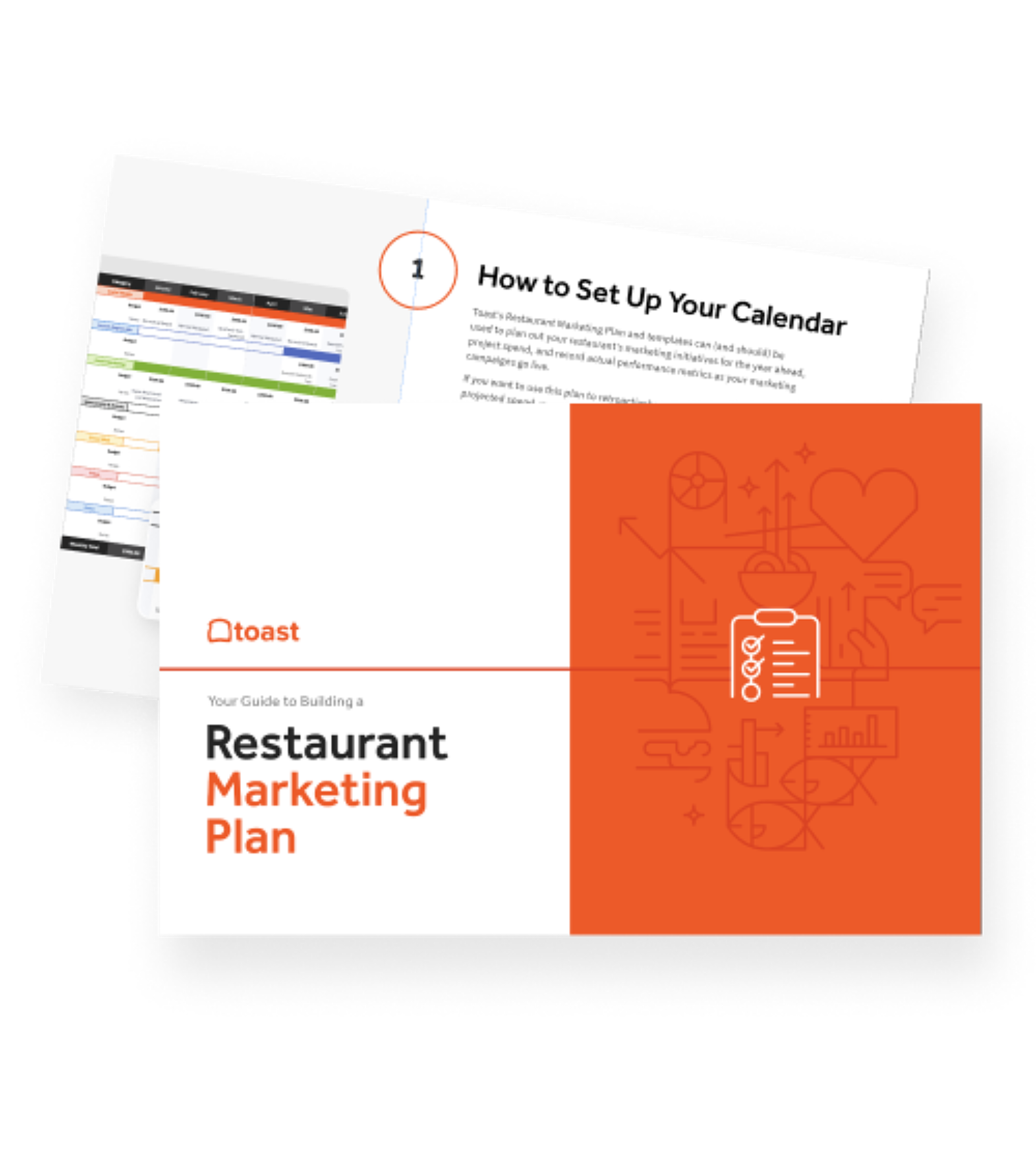 Restaurant Marketing Plan
Create a marketing plan that'll drive repeat business with this customizable marketing playbook template and interactive calendar.
Download