Article
Why Restaurants Are Dumping Third-Party Food Delivery Services
Learn why restaurants are jumping ship on third-party delivery services and making the move to in-house online ordering systems.
We all know the demand for delivery is on the rise. Delivery trends hone in on convenience – something often sought today. But beyond pizzerias and Chinese restaurants, we're now seeing massive restaurant companies like Wendy's and McDonald's join the game through partnerships with companies like UberEats.
But given the complications that arise with outsourcing delivery, is there a way for restaurants and food delivery services to share a mutually beneficial relationship?
Powered by Froala Editor
A Quick Recap: How Restaurants Outsource Web Technology
Today, online reservations are the most important technology option diners want from a restaurant. Ten years ago, relatively few restaurants had a website, let alone offered the ability to make table reservations online.
Companies such as OpenTable, a third-party online reservation service, entered the market to address this limitation.
It seemed like the perfect solution: restaurants gain convenience points in the eyes of their guests and don't have to build their own site.
However, a side effect of this trend was that guests were no longer engaging with the restaurant itself. Thus, branding and customer experiences became fractured. Some restaurants saw this as a significant limitation, leading restaurants like Ruth's Chris Steak House to offer their own native table reservation as part of the website experience.
But how does this relate to food delivery services?
A similar trend is happening today with restaurant online ordering and delivery – several key third-party food delivery services dominate the online restaurant ordering and delivery experience.
But the market is shifting.
A 2016 report from Mintel found that "12% of Americans say that they have used third-party delivery service in the past three months. Among non-users, 30% say they would rather order delivery directly from the restaurant itself."
The Toast 2019 Restaurant Success Report also found that more people order from a restaurant's website than a third-party ordering site.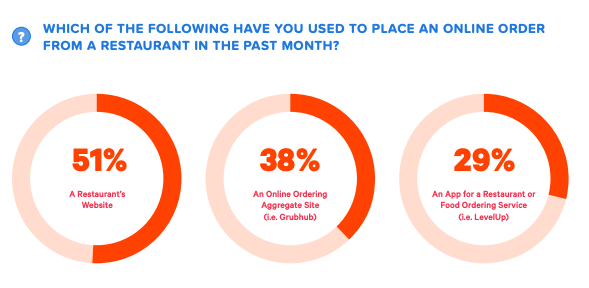 As with online reservations, some restaurants are starting to take ownership of their own delivery, as they can address some of the pain points of third-party food delivery services. In the same Mintel survey, the most common answer from diners who had not tried a third party service on what would motivate them to try these was fast delivery (31%).
Third party online ordering services do a great job of providing delivery estimates, but there are multiple problems that can impact online delivery speed.
Below are four key reasons restaurants are jumping ship on delivery aggregate sites and why.
1) The Restaurant Isn't Open
Picture this: a guest orders delivery on your closed day via an online ordering site.
The customer notices the wait is past the delivery time and attempts to contact the restaurant directly. There's no response so they reach out to the online ordering third-party. The guest is asked if they contacted the restaurant and is told the third-party will attempt to resolve the issue by contacting the restaurant.
After another 30 minutes to an hour, it's clear the order should be canceled and the guest receives a refund but must make alternate dinner plans up to two hours after placing the order.
How Internal Online Ordering Helps
Restaurants can set holidays up in advance via blackout dates.
When a guest attempts to order during affected dates they will automatically see the restaurant is closed without any staff member needing to flag the restaurant as closed the day of. This saves a hassle for the food delivery service and for you, too.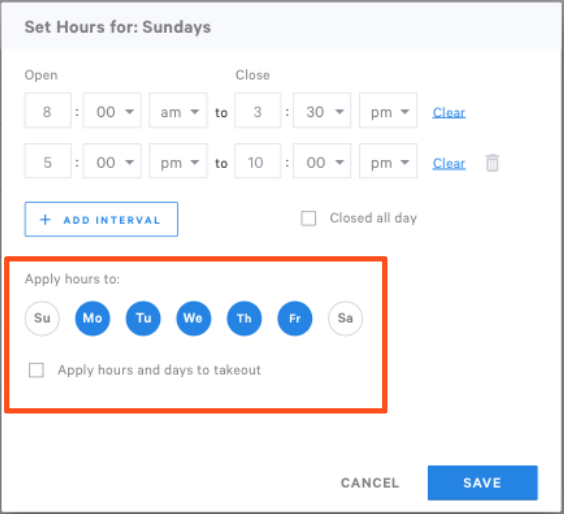 2) The Restaurant Doesn't Deliver to That Region or Zip Code
What happens when a delivery order is placed out of range? The order is prepared but the guest is called by the restaurant and told the order cannot be delivered. The only option for the guest is to contact the third party delivery website to request a refund.
When you bring online ordering in-house, delivery areas can be set up to specific zip codes.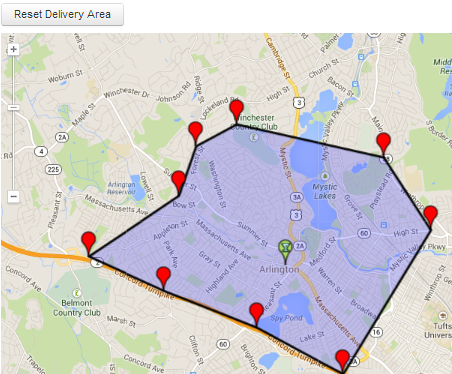 When a guest attempts to place an order outside the delivery range they are presented with a pick-up option or told delivery is not available to the area up-front.
3) The Restaurant Stopped Taking Delivery Orders
It's Football Sunday and your chicken wing restaurant is quickly mobbed with college students who want delivery. The demand is so high that you stop taking phone orders for delivery. But wait – what about the food delivery service? There's no way to just shut down.
Taking online ordering in-house makes it possible to turn off delivery orders from your POS. No wonder restaurants are ditching these services.
4) The Menu Changed
Have you ever changed your menu? Stupid question – of course, you have. Maybe it was an update in price or in offerings. Either way, the changes are not reflected in the online menu with some third-party services.
This puts restaurants in the awkward position of calling up guests and explaining the menu change – or worse – taking a hit on their bottom line.
What's the Future of Food Delivery Services?
While plenty of restaurants still offer delivery through third-party solutions (and even more are moving that way), both restaurants and their guests are taking note of serious problems with the current food delivery service market.
Making the move to an internal online ordering program and bringing delivery in-house can mandate a lengthy learning period, but this is what diners want from restaurant delivery – convenience from the restaurant itself.
Isn't that what being in the hospitality industry is all about?