Customer Lifetime Value, or "CLV", is one of the most important, yet difficult metrics for restaurant owners to track, understand, and utilize.
Why? Restaurant customer lifetime value depends on predicting customer behavior and hinges on a variety of factors restaurant owners should seek to improve.
Repeat loyal customers generate 10x more revenue in their lifetime than new customers. Wouldn't it be nice to have hundreds, even thousands, of this kind of customer increasing your bottom line?
In this blog post, we'll be defining customer lifetime value, explaining the equation, giving tips to increase CLV, and helping you understand why it's so imperative to running a successful restaurant.
What is Restaurant Customer Lifetime Value?
Customer lifetime value is the projected amount of revenue a customer will generate over their lifetime at your business.
Recently, we covered how to calculate the cost of customer acquisition in a restaurant; CLV is how much money you'll get back after that acquisition investment.
Tricky thing is, because restaurants are not gyms and don't require their customers to sign 12-month contracts, CLV does require some predictive work for a restaurant.
Unlike other restaurant metrics, like cost of goods for example, CLV cannot be directly maximized. Instead it's driven by a series of approximations – average ticket size, party size, order frequency, etc. – all rolled into one final number.
Because CLV encompasses so many important business factors, focusing on this metric not only has a dramatic effect on your restaurant's financial health but offers a unique perspective on ways to drive success that aren't solely related to revenue or cost breakdowns.
How to Calculate Restaurant Customer Lifetime Value
There are a number of factors that contribute to CLV that should be considered before plugging numbers into your restaurant's CLV equation.
They are:
Average ticket size
Average visits per year
Average party size
Restaurant profit margin
The formula for calculating a restaurant customer lifetime value is as follows:
Restaurant CLV = Avg. Spend Per Month / Monthly Customer Churn Rate
For example, if the average spend per person each month is $10, and the percentage of customers that do not return is 20%, then the CLV is $50.
Restaurant CLV = Avg. Spend Per Month / Monthly Customer Churn Rate
Restaurant CLV = $10 / 0.2
Restaurant CLV = $50
Sounds pretty straightforward, but as we mentioned before, some of these numbers aren't as accessible as you'd like.
Here are some ways you can determine your Average Spend Per Month and Monthly Customer Churn Rate.
Avg. Spend Per Month
Average Spend Per Month is simply total revenue divided by number for unique guests. If your restaurant fed a total of 1,000 unique individuals in the month of March and total sales were $20,000, this means Average Spend Per Month is $20 ($20,000 / 1,000 guests).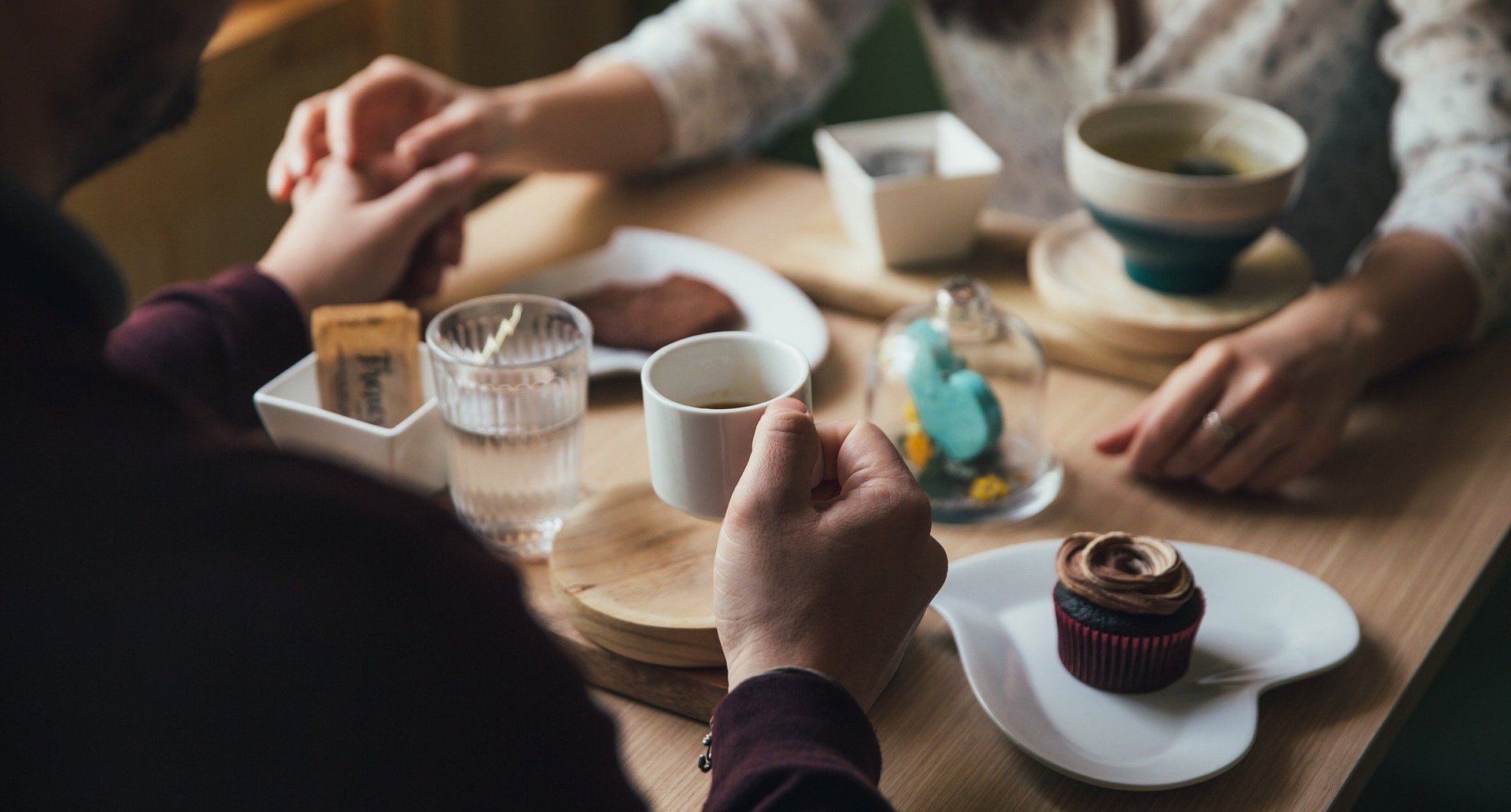 Without the proper technology, it's nearly impossible to look at all your orders at the end of the month and determine which of those were from customers who made multiple visits in the same month. To counter that, we recommend leveraging a restaurant POS with a customer relationship management component as these numbers can easily be pulled from the CRM.
Monthly Customer Churn Rate
The most basic churn rate equation is number of churned customers divided by total number of customers (in a given period). Because we can't know for sure how every customer will behave, calculating customer churn is not an exact science. After all, one customer could come back six days after their visit, while others return for their second time after six years.
That said, using the aforementioned CRM system in your POS can help you determine the average visits per month or per year of your customers. Perhaps your average customer visits your restaurant six times a year, or every two months on average. With that in mind, maybe you decide to give a little leeway, and if a customer doesn't come back after four months, they're considered to be churned. Again – this section is quite subjective for restaurants, so sit down and work our a criteria that works best for your business.
Restaurant CLV Calculator
Once you have your estimations in order, this tool will help you arrive at a reliable calculation of restaurant CLV.
Try out our restaurant customer lifetime value calculator and play around with the numbers a bit below:

Use this calculator to see how your CLV can change by increasing revenue and working to reduce churn.
For example, using the calculator above with an Average Spend Per Month of $50, CLV increases from $333.33 to $416.67 when churn decreases from 15% to 12%. Little changes can have a big impact on your profit.
How to Increase Restaurant Customer Lifetime Value
A higher CLV number means that your restaurant is financially healthy and enjoys a satisfied customer base.
To achieve this, restaurants should investigate ways to increase spend per month and foster repeat customers to reduce monthly churn rate.
While it may sound easy, it is worth noting that even the biggest chains struggle to get customers to return. According to FiveStars, a loyalty automation platform for small and medium businesses, the percentage of customers that don't come back within the next six months after a visit at the following brands are:
IHOP: 58%
On the Border Mexican Grill: 58%
California Pizza Kitchen: 61%
Chili's: 56%
Buffalo Wild Wings: 53%
However, once a customer returns a second time churn rates fall significantly, so your focus should be on getting guests back soon after their first visit.
Here are some effective ways to ensure customers are coming back and increase your restaurant's CLV.
1) Make Your Restaurant More Accessible
While it might sound counterintuitive to the hospitality industry, restaurant-goers today are increasingly opting for dining experiences that lack the element of human interaction. Therefore, making your restaurant accessible to guests that do prefer to not dine in is essential to boosting CLV.
Here are two features restaurants should implement to increase accessibility:
Online Ordering
The modern customer values convenience and the ability to craft their order anywhere, anytime. While online ordering certainly puts the customer in the driver's seat, it significantly increases CLV in the following ways:
Drives Repeat Sales: Implementing an online ordering system that saves customer order history and payment information plays an integral part in driving repeat sales. If a customer has to input their information every time they place an online order they'll be far less likely to come back, regardless of which restaurant's food they like better.
Increases Ticket Size: Customers are more likely to order more food and/or opt for larger sizes when confronted with their computer screens versus an actual restaurant employee. Restaurants using online food ordering systems find that check sizes are 23% larger than in-store checks on average.
Caller ID / Delivery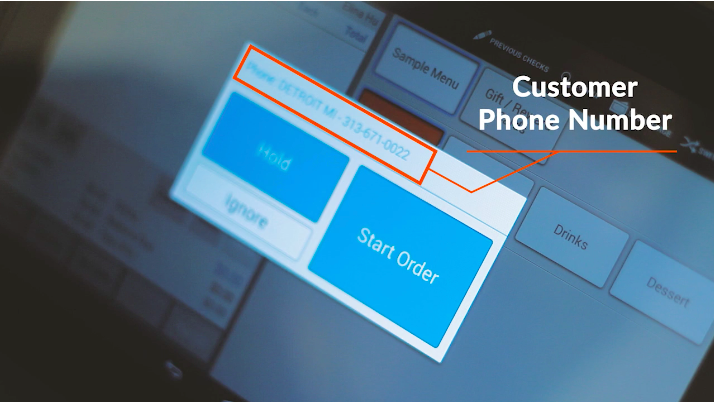 For concepts that have a big takeout business, like QSRs and pizzerias, caller ID and delivery features will have similar effects on customer lifetime value.
When customers call for takeout, rather than writing down their information every time, caller ID will automatically populate their name, number, and order history into the POS system.
Additionally, offering a delivery option will only make your business more attractive to a wider array of guests.
So what's the bottom line? If it's easy and convenient, customers are more likely to order more and more often.
2) Use Customer Feedback
Customer retention is vital to customer lifetime value. If a guest feels that their needs are not a priority at one establishment, then they will happily dine at another where they are. Therefore, restaurants can reduce churn rate by both 1) asking for feedback and 2) addressing concerns.
Ask for Feedback
Providing feedback surveys is an easy and cost-effective way to gauge customer satisfaction. Simple questionnaires or comment cards can be emailed or distributed at the end of meals inside check presenters to proactively gather the information you need to deliver a better guest experience.
Guests appreciate the initiative, and in the event that a bad restaurant review is brewing, help prevent disgruntled individuals from expressing their dissatisfaction on public outlets like Yelp and social media.
Furthermore, when you receive an overwhelming positive review ask the guest if they'd be willing to share their feedback online to cement your restaurant's reputation as one dedicated to customer interest and satisfaction.
Address Concerns
As much as restaurant owners may try, it's impossible to achieve 100% customer satisfaction. When a bad review is posted, whether on Yelp, on social media, or via a feedback survey, the best course of action is to respond quickly and sincerely.
Review management tools that aggregate feedback from dozens of review sites can help increase response time and make sure nothing falls through the cracks.
It might even be worthwhile to offer a coupon or a comped course to incentivize unhappy guests to give your establishment a second chance.
3) Utilize In-Store Upselling
A good server does more than take orders and deliver food. They share recommendations for wine pairings, additional sides, and more to help the guest experience the best the menu has to offer.
Upselling is a great way to boost average check size, and therefore increase spend per month, without making guests feel like they're getting ripped off. Upselling can actually serve as an opportunity for servers to make recommendations to optimize the guest's meal preferences. That marbled ribeye is dying to be paired with an $18 glass of something tannic, am I right?
Restaurant managers can encourage upselling by making it a staff-wide competition. For example, pick a menu item you want upsold at the start of every shift and reward the server who sells the most. A comped meal or first pick on which holiday they get off goes a long way to a hardworking and dedicated staff.
Upsold parties mean higher check sizes, which means higher average spend per month, which means higher customer lifetime value for your restaurant.
Maximizing Your Restaurant Customer Lifetime Value
Since so many factors contribute to a restaurant's customer lifetime value, calculating CLV may seem like a daunting undertaking, but hopefully you have a clear way to calculate and maximize your restaurant's CLV moving forward.