Article
5 Ways to Stop Theft With Smarter Restaurant Cash Management
Cash management in restaurants can help prevent staff theft and even out your balance sheet. Keep these five simple tips and procedures in mind.
Cash management is a loss prevention practice in restaurants. It's important to keep a close eye on inventory management, but handling of cash is where large loss can occur. Cash management can go wrong in many ways: stealing, miscounting, losing money, not properly recording funds, and not holding people accountable.
Theft is one of the biggest problems in restaurants. The diagram below explains how to optimize the POS for cash handling. Each arrow in the diagram below is a potential step where cash management can go wrong: stealing, miscounting, losing money, not properly recording funds, and not holding people accountable.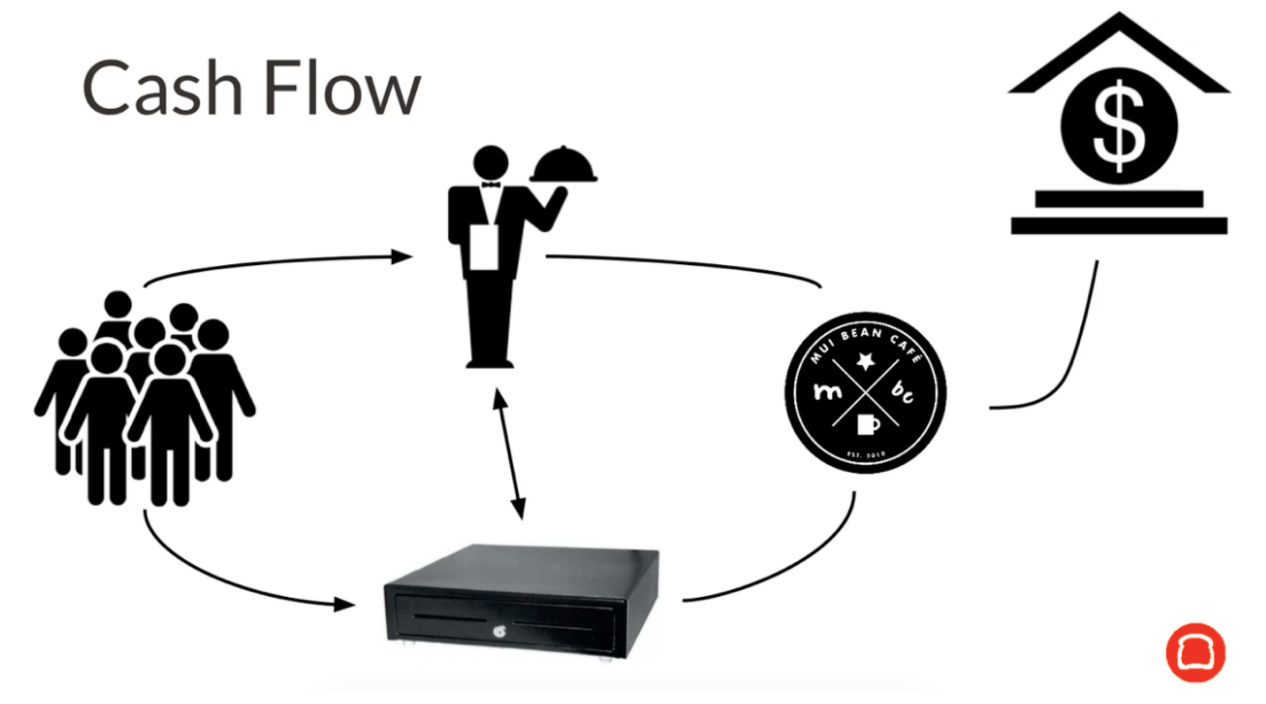 Although restaurant cash management is likely never going to be perfect, processes can be refined. To improve your cash management, implement these 5 procedures in your restaurant.
1) Keep a Consistent System in Place
While training and onboarding employees, ensure they're up to speed on all cash handling procedures related to their jobs. A good practice is to use tamper-proof deposit bags so managers and cashiers can write in the amount of each bill, change, and the total being deposited.
2) Have Cashiers Own Their Drawers for the Entire Shift
According to this Cornwell Jackson article on restaurant theft, "cash is the most coveted form of theft, particularly for employees who suddenly experience an outside issue or concern that requires quick payment."
An employee short on rent one month won't have the option to pocket cash if this measure is in place. When an employee arrives, have a manager get a drawer for them and instruct the employee to count their drawer before the shift starts. Since you've set a dollar amount that the drawer should always be left at (ex: $150), they will know if the money is off. If the starting amount is correct, that employee now has ownership over their drawer during the entire shift.
3) Set Security and Accountability Measurements in Place
As shown in the diagram from Toast's cash management webinar, there are many places where cash can go missing. Having accountability and security checks along the way ensures cash is handled smoothly.
Two signatures should be necessary on any sales exception, deposit, and drawer closeout. The more people individually held accountable, the less likely they are to commit fraud. You can even go a step further to install security cameras where money is handled if you feel it's necessary. This could help with inventory loss prevention as well!
One last simple tip is to make regular deposits at the bank. They should be made daily and you should not have a large amount of cash on hand.
RESOURCE
Better training for happier employees
We'll handle your info according to our privacy statement.
4) Monitor Sales Exceptions Regularly
Voids, discounts, and comps all happen in restaurants. Food is prepared wrong, the customer is picky, and no employee wants to pay full price. Some people never come in to pickup their takeout order. These situations happen, but exceptions can quickly be abused.
To lessen the chance your employees are stealing from you, keep good records and regularly monitor the exceptions. For records, your POS system should allow you to note a reason for sales exceptions (ex: food prepared incorrectly).
Take note of how frequently they're being used. Have the closing manager go through sales exceptions at the end of each day. Don't be afraid to ask questions. Ask the cook why there were four incorrectly prepared dishes that resulted in comps.
5) Designate Managers/Shift Leads to do the Shift Reviews
Individual servers should not do their own shift reviews/reconcile their own cash at the end of their shift. Someone else should always be involved.
This goes back to the accountability check: when more than one person is involved in cash handling, they both become accountable. Have a manager or shift lead review the cash from the shift of each server, then have the money immediately deposited in the cash register or safe while the manager is there.
DISCLAIMER: This information is provided for general informational purposes only, and publication does not constitute an endorsement. Toast does not warrant the accuracy or completeness of any information, text, graphics, links, or other items contained within this content. Toast does not guarantee you will achieve any specific results if you follow any advice herein. It may be advisable for you to consult with a professional such as a lawyer, accountant, or business advisor for advice specific to your situation.