DISCLAIMER: This content is provided for informational purposes only and is not intended as legal, accounting, tax, HR, or other professional advice. You are responsible for your own compliance with laws and regulations. You should contact your attorney or other relevant advisor for advice specific to your circumstances.
Restaurant servers juggle a lot of different responsibilities, and the expectations for service staff can vary widely from restaurant to restaurant. Generally, a server's focus is on selling dishes, beverages, and wine while guiding guests through the dining experience.
Sometimes, though, servers act as bussers and food runners. Server's earnings are largely dependent on their volume of sales and customer service skills since, in the US, servers work for tips.
This guide reports our research on the average salaries of servers in the US, and provides some tips for increasing your wages as a server.
Restaurant Metrics Calculator
Use this free calculator to calculate the key restaurant metrics needed to understand the health and success of your business.
Get free download
How much do servers make?
Servers earn between $20,000 and $31,000 annually, on average. Depending on the area where they work and the kind of restaurant, some servers earn well above those averages. But, those numbers are calculated from our research:
Salary.com compiles salary data from HR reports. They cite a range in which the bottom 10% of servers earn $15,954 and the top 10% earn $26,486.

Talent.com is a useful tool that collects salaries and reports them based on state. For instance, they cite that the median income for servers in Virginia is $29,738 based on 187 reports.

USNews.com is a reliable source for all kinds of data, even if their reporting is from 2021. They report that the median salary for servers in the US is $26,000 annually.
A good way to determine an appropriate salary as a server is to talk to other servers in the restaurant where you work. You might also discuss earnings with servers from similar restaurants in the area. It may seem taboo to discuss wages, but frank conversations allow you to get a clear picture of what your serving skills are worth.
Servers work for tips
The bulk of a server's salary in the US comes from tips. So, how much a server makes is based on its volume of sales. While it is customary to tip between 15% and 20%, many people tip above or below that based on their perception of the quality of service.
The national minimum wage for tipped workers is $2.13/hour but, by law, restaurants must pay servers an hourly wage of at least $7.25/hour. That means if you don't earn enough tips to average $7.25/hour during a pay period, the restaurant must increase your hourly wage accordingly.
Becoming accustomed to the ups and downs of serving tables can take some adjustment. And, different restaurants have various protocols for paying-out servers' tips. Some restaurants pay both cash and card tips each shift, while others include card tips' on paychecks.
Many restaurants also have tip-sharing policies, where a percentage of a server's tips is paid out to bartenders, bussers, runners, hosts, and other support staff.
Restaurant Business Plan Template
No matter where you're at in your restaurant ownership journey, a business plan will be your north star. Organize your vision and ensure that nothing is overlooked with this free template.
Get free download
Factors that influence server salaries
Because servers work for tips, the biggest determiner of their wages is their volume of sales. The location and kind of restaurant where they work is also a factor. Some servers earn higher hourly wages as well, usually if they've been loyal and dependable employees.
Many casual restaurants will hire and train servers with little to no experience. You might start as a busser, host, or take-out specialist to learn the ropes of the industry. Higher-end restaurants will want to know that you can perform as a server, so prior experience may be necessary for some restaurants.
Some restaurants have "lead servers" that help to organize service staff throughout the shift. Lead servers often earn a higher hourly wage or get a better choice of tables in the restaurant.
Being an attentive and personable server can also influence how much you earn as a server. Restaurants have different expectations for the style of service. And, it's a good idea to become adept at "reading" tables to understand what they want from their dining experience.
Strategies to increase wages as a server
Increasing your salary as a server comes down to increasing your sales. Work with restaurant management to learn what menu items and beverages sell the best and promote those items to your tables.
It's also a good idea to "upsell" to tables. Encourage your guests to order appetizers or desserts. Suggest wine or cocktail pairings for entrees. And, don't be shy about asking guests if they would like another drink. All of these strategies can help you to increase your table's tickets, which increases the amount they are likely to tip.
You might also ask restaurant management to schedule some of the higher-traffic shifts. Weekend evenings are typically the best times to turn over lots of tables during a shift, which means you can earn more per hour. Serving tables requires you to be a great multitasker, so practice your skills and stay on the lookout for ways to earn more.
Employee Handbook Template
Outline your restaurant's staff policies in this customizable Word doc to help restaurant management and staff get on the same page.
Get free download
Negotiating a higher server salary
It can be a challenge to convince management staff to increase your hourly wage as a server. But, showing that you are loyal to the restaurant, showing up on time, and working efficiently might help you to negotiate a higher salary. If the chef or manager wants you to sell a certain item or beverage, be sure to promote it to each table.
Stay on the lookout for promotions while showing restaurant management that you can handle the requirements of the job. That way, if there is a lead or head server position available, you'll be more likely to earn the promotion.
When it comes down to negotiating hourly wages, be ready to talk about times when you've gone out of your way to help the restaurant or guests. Look at your sales data and be prepared to make the case for how you help the restaurant stay profitable.
Sell to earn as a server
Serving tables is challenging. The job requires multitasking and interpersonal skills. And, being an adept salesperson is how you will increase your tips. Lots of servers love their work and interacting with different people every day. Work hard to earn a salary to support your lifestyle as a server!
---
Read this next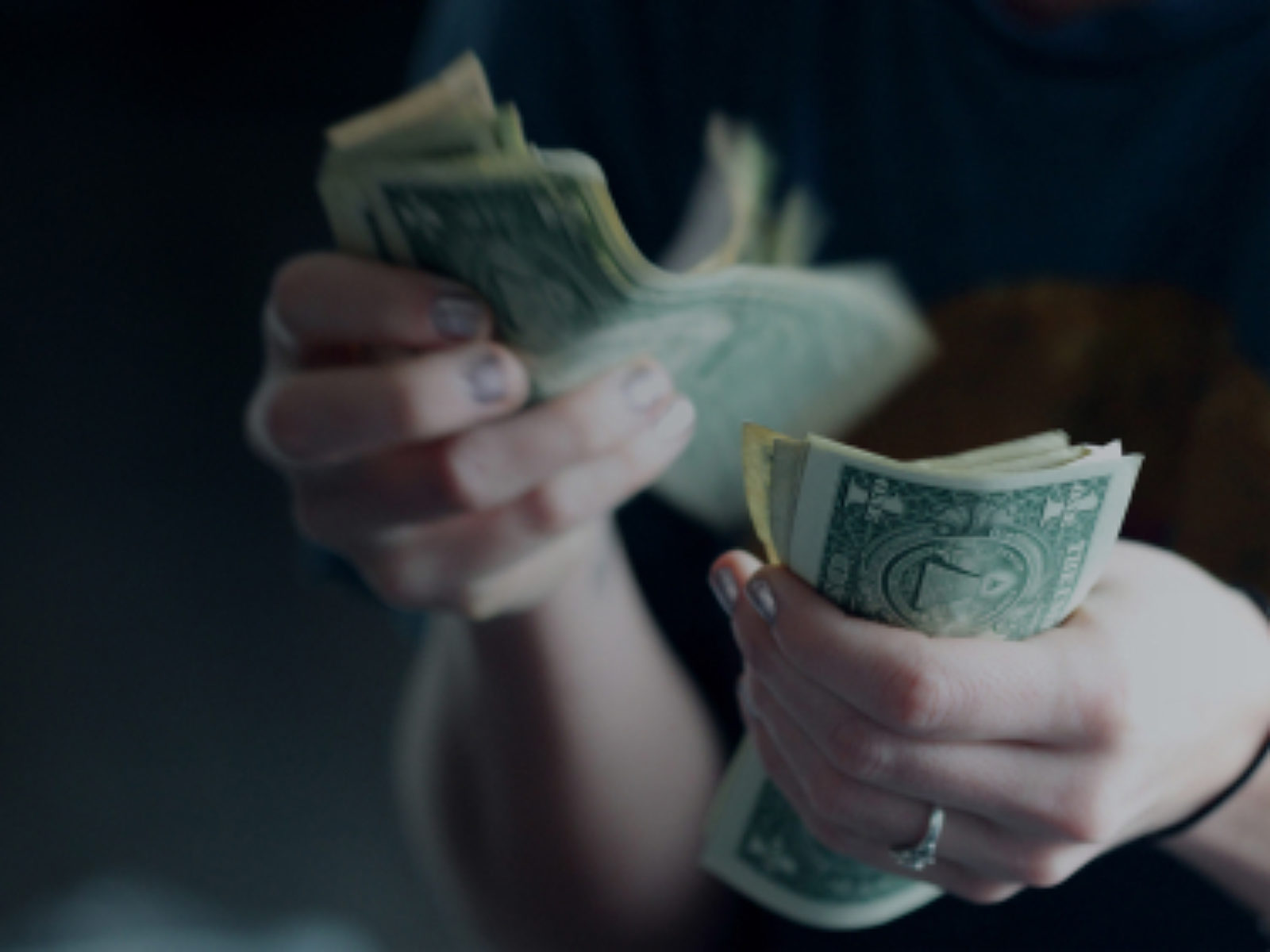 How Much Should Restaurants Pay Employees?
The best way to attract and retain employees is to offer competitive compensation. Here's how to decide what to pay your staff.