This post was last updated on Jun 25, 2020.
DISCLAIMER: This content is provided for informational purposes only and is not intended as legal, accounting, tax, HR, or other professional advice. You are responsible for your own compliance with laws and regulations. You should contact your attorney or other relevant advisor for advice specific to your circumstances.
We get it — restaurant trade shows require valuable time away from the day-to-day. But they're opportunities for you and your staff to market your restaurant, learn about the latest trends shaping the industry, explore new vendors and distributors, test new industry offerings, and load up on more samples than you can hold in your hands.
To help you plan your next event, read this list of the best restaurant events – food and restaurant shows, specifically – to attend in 2019, including Toast's Food for Thought industry event.
Get Your Calendar Ready: The 2019 Restaurant Event Season Is in Full Swing
From Columbus, Ohio, to Portland, Oregon, restaurant industry businesses and vendors travel from state to state to bring their passion for hospitality to the thousands of restaurateurs nationwide. At Toast, we look for new ways to meet restaurant people like you across the country. Each region, city, and even neighborhood has a vibrant local community with its own unique elements, and we relish in the ability to connect with our community by immersing ourselves in their local restaurant scene.
If you plan to come to any of the events below or want more information on how to attend with Toast, let us know so that we can meet you while we're on the road.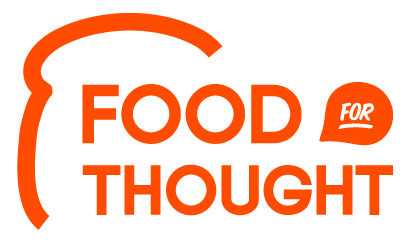 Food for Thought is a free community event for restaurant owners, operators, managers, and staff to learn from their peers and network with leaders in the industry.
At these events, you'll join in a mix of interactive panels and workshop sessions presented by industry experts, Toast employees, and members of your local restaurant community. We top it all off with a happy hour where you can learn more about Toast, the future of restaurant technology, and how the Toast suite of products can help not only your restaurants but the industry as a whole.
Due to increasing demand, we've upped our game from hosting eight Food For Thought events across the U.S. in 2018 to hosting 20 events in 20 cities in 2019.
1) Northwest Food Show: April 14-15 at the Portland Expo Center in Portland, OR
The Northwest Food Show brings together the best restaurant operators and vendors of the Northwest. The show features a number of free workshops and educational sessions, including a tasting pavilion 🤤🤤🤤
If you're going to attend one show this year, the National Restaurant Association show is the one. The National Restaurant Association Show is the largest restaurant show in the country and is hosting its centennial event in 2019. Featuring three exhibit halls, culinary demonstrations, and an all-star lineup of speakers, this is not a show to miss.
3) Coffee Fest Indianapolis: May 31- June 2 at the Indiana Convention Center in Indianapolis, IL
This show is for all you coffee experts and aficionados. Over the course of three days, hundreds of vendors specializing in the coffee industry come together to discuss new products, education, and trends. The dozens of coffee samples you'll be hyped up on are just an added bonus.
4) TRA Marketplace: July 14-15 at the George R. Brown Convention Center in Houston, TX
What better place to have a restaurant show than in Houston, heralded as the "new culinary capital of the South"? The Texas Restaurant Association puts on its annual show for a range of attendees including restaurant owners, caterers, hotels, universities, and major chains. It's true when they say everything is bigger in Texas, especially the food samples.
5) LRA Expo: August 3-5 at the New Orleans Memorial Convention Center in New Orleans, LA
If you can't make it to TRA and still want to get your Southern fix, take a trip to New Orleans for the Louisiana Restaurant Association's annual food expo. The show features the best of the Gulf South and gives restaurant owners, operators, and purchasers the chance to test new solutions and products for their businesses. We're also excited to watch celebrity chef Samantha Carroll from the Food Network discuss major culinary trends of 2019 in the expo's "Kitchen Counter" roundtable.
Over 9,000 attendees are expected to come to LA for this years' Western Foodservice & Hospitality Expo. For three days, attendees will have the opportunity to participate in interactive product showcases, test out new alcoholic beverages at the Beer, Wine & Spirits Pavilion, and watch chefs from all over the west coast battle it out in the culinary clash competition.
7) FSTEC: September 8-10 at the Hilton Anatole in Dallas, TX
FSTEC is the number one show where restaurant and tech intersect. The show is an exclusive look into how technology is changing the way we consume food and build better, smarter, and faster businesses. Major brands and franchises from all over the country attend to share knowledge with the brightest leaders in the industry. Featured speakers from past FSTECs include Panera, TGI Friday's, Domino's, and Red Lobster.
8) Florida Restaurant & Lodging Show: September 15 &16 at The Orange County Convention Center in Orlando, FL
The Florida Restaurant & Lodging Show brings all Floridian restaurant folk to Orlando for three full days of all things restaurant. With over 8,000 attendees, the Florida Restaurant & Lodging Show is one of the biggest in the country.
9) Pizza & Pasta Expo: Northeast: September 25-26 at the Atlantic City Convention Center in Atlantic City, NJ
Who can say no to a good slice of pizza? The Pizza & Pasta Expo: Northeast is the sister show to the International Pizza Expo in Las Vegas. This show is the perfect fit for pizzerias and Italian restaurant concepts to see what companies are doing to increase efficiency and revenue in their businesses. Walk around the floor and enjoy a multitude of pizza samples (there is dairy-free pizza for us lactose-intolerant folks) while checking out the pizza competitions between world-renowned chefs. You may even see someone flipping dough in the air walking by.
Will We See You There?
Whether you're part of the Toast community or looking to join, we love getting face time with restaurant folk from coast to coast.
While it can be tough to step away from a busy restaurant, the things you'll learn and the connections you'll make will help in the long run. Make sure to stop by our booth at one or more of these events — we'd love to say hi.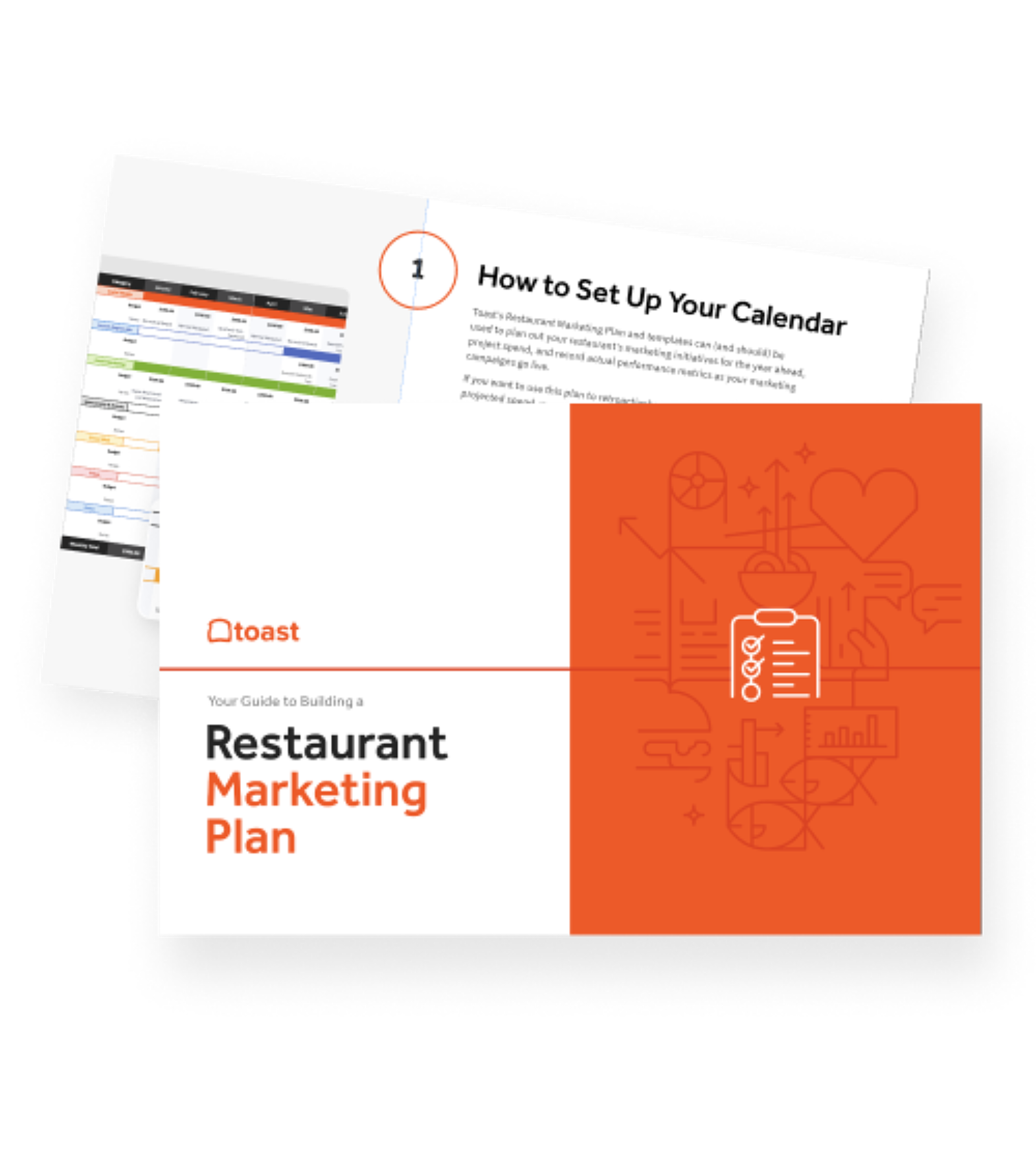 Restaurant Marketing Plan
Create a marketing plan that'll drive repeat business with this customizable marketing playbook template and interactive calendar.
Download