This post was last updated on Nov 03, 2020.
It was two years ago, on the balmy shores of Negril, Jamaica, that I met Nina Compton. She was on the island as a celebrity chef for that year's Rockhouse Foundation fundraiser. I was nervous about meeting her. My idols are chefs, and Compton has a special place in my heart, which she won with her appearance on "Top Chef: New Orleans."
Avowed fans will agree that the season 11 finale of the popular reality cooking competition has to be, hands down, one of the most hotly contested. Whenever I see swordfish and duck on a menu (superfans will get this reference), I have flashbacks to that infamous judge's table. Compton emerged as the runner up but won the popular vote.
When Compton reflects on her time on Top Chef, she recognizes the impact it had on both her career and those who were following it. "Having face time on national TV helped. It also made me realize the impact that I have on so many young, upcoming chefs of all backgrounds."
In 2015, a year after the finale aired, Compton opened Compère Lapin in New Orleans' Warehouse district. Like her personality, the restaurant immediately won over critics and achieved national acclaim. Almost three years later, she opened Bywater American Bistro and, since then, has been an integral part of the New Orleans dining scene. When you consider that almost a third of restaurants fail within their first year, and if they don't, they struggle to make it to their quinquennial, you'll realize Compton has cracked the restaurateur code.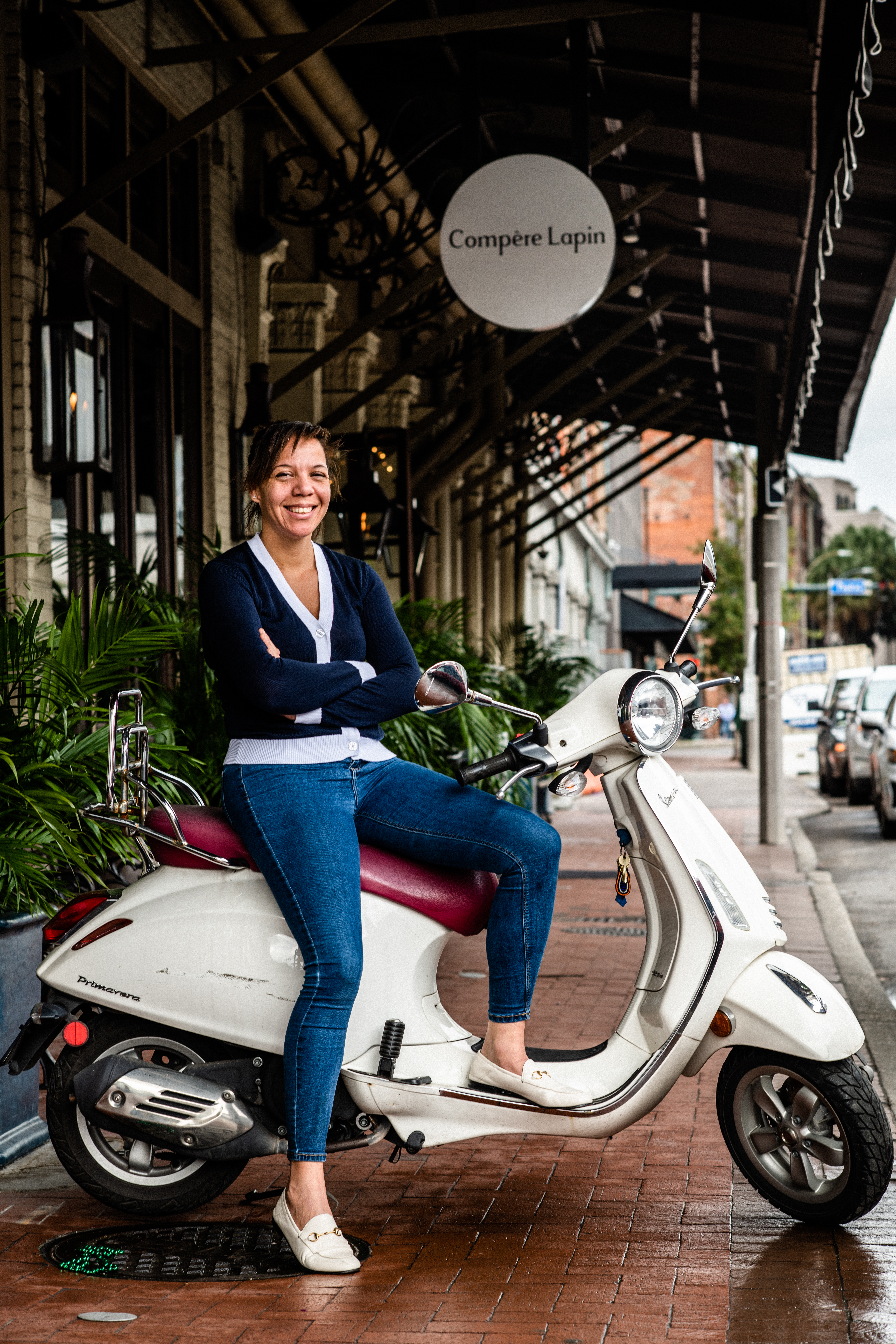 Though a contributor, fame wasn't the crux of Compton's success. She attributes much of it to her laser-focused dedication and an indelible work ethic instilled by her father, the late St Lucian Prime Minister Sir John Compton. For Compton, food and family are entwined. She's forever shaped by the early lessons from her grandmother who made her fall in love with bold flavors. Her father, even while serving as Prime Minister, continued his work in farming, and his passion for fresh produce, too, resonates in her dishes.
As a Black restaurateur, Compton believes she has a "voice to help communities and uplift them." She's been a mentor to many young chefs and has paved the way for numerous Caribbean chefs by giving them the confidence to cook from the heart. She's generous with her time and cooking tips. Her kitchen is both for learning and creating magic.
Compton's St. Lucian roots influence her every culinary move. The melding of her French training with Caribbean flavors translates to dishes that are, in my opinion, equivalent to religious experiences. But it took Compton a while to find her distinctive voice. "For a long time, I cooked the food chefs I worked for (wanted) and lost my voice until I went on 'Top Chef' where I could cook what I wanted, and I let that shine as much as possible. I am proud to be from the Caribbean," said the chef from her New Orleans home.
But earlier this year, in one fell swoop, COVID-19 shuttered the restaurant industry, and no number of accolades or stars could have protected restaurant owners and workers from the pandemic.
According to the Bureau of Labor Statistics, a total of 5.9 million people in the restaurant industry have lost their jobs so far. Restaurant industry unemployment numbers have not been this low since the 1980s, and this number doesn't account for the many employees who are undocumented or work under the table.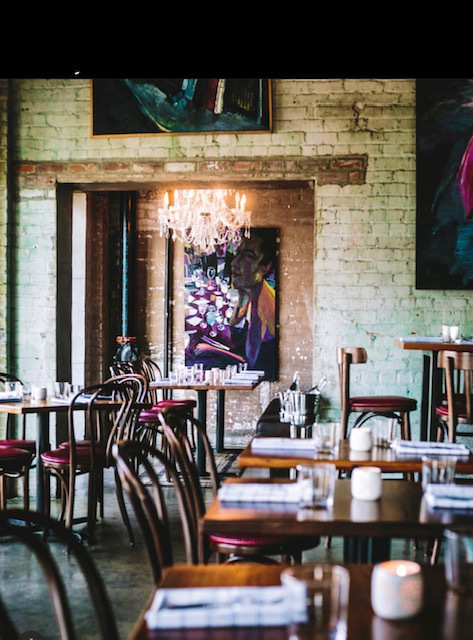 To put this into perspective, the 2008 economic downturn resulted in the restaurant industry — which was then valued at $550 billion (at the end of 2019 it was valued at $863 billion) — experiencing stagnant sales for the first time in 20 years. During that crisis, casual dining chains took the biggest hit. However, at the time, the National Restaurant Association was still optimistic and projected a 4.4% sales increase for the industry — 0.4% higher than its projections at the beginning of 2020.
In comparison, according to data from Toast, in April 2020, after COVID-19 hit, the U.S. restaurant industry saw an 80% decline in sales compared to the same time last year. Restaurant sales are slowly climbing back up, but the destructive effects of COVID-19 are unmatched.
Even so, restaurant people are resilient, and the pandemic has wrung ingenuity out of restaurateurs as they pivot in many directions to stay afloat. Compton dove head-first into doing the same. "We did everything from takeout to pantry/produce bags to family meals, and frankly, it's not enough," she said.
According to the market research firm AMC Global, 33% of consumers shared that they've increased the amount of takeout they're ordering compared to before the pandemic. And although these days seem bleak, the survey offered a glimmer of hope: "38% of consumers say they will support local businesses more in the future." Post COVID-19, consumers' support of local and small businesses will be crucial, because as Compton and many other restaurateurs have learned first-hand, pivoting to takeout and other income models just isn't enough to make it through.
Government relief and funding isn't a reliable option for small business owners, either. Many of the PPP loans from the Coronavirus Aid Program went to large restaurant corporations, including Ruth's Chris Steak House, Potbelly Sandwich Shop, and Fiesta Restaurant Group instead of to award-winning independent restaurateurs like Compton.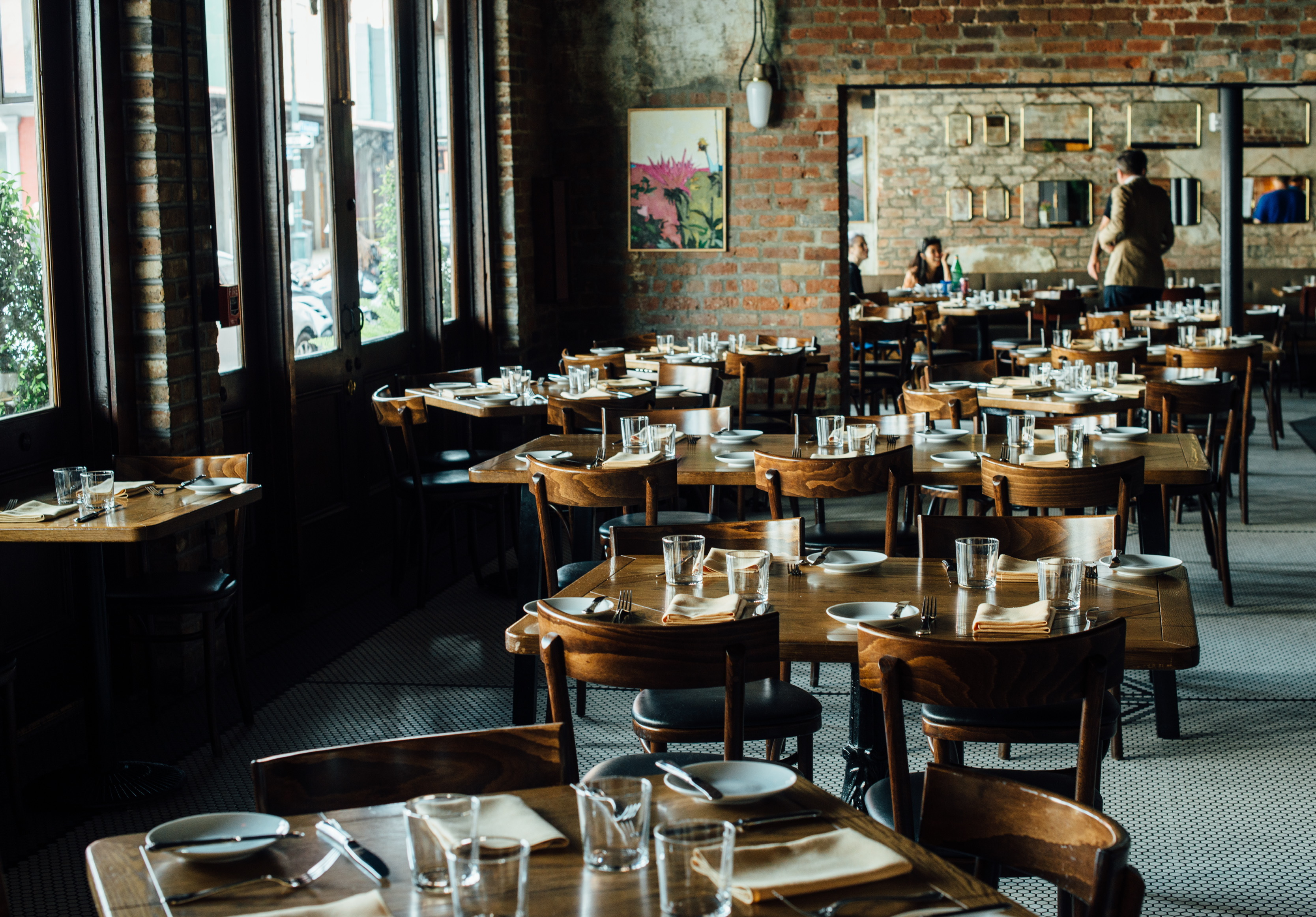 As we embark on the new normal, the future of food and how we eat and dine out will fundamentally change. Some restaurants have reopened, but this, too, brings with it new challenges. "There are many more things to deal with: reduced occupancy, guest and staff safety, and opening in a recession," said Compton. She continued, "It has been hard reopening during a pandemic and a recession. Restaurants face the chance of closing within the first year in a good economy — imagine right now?"
During these unpredictable times, life has been relegated to a day-by-day existence, and for restaurant professionals, it can feel isolating to have to navigate the compounding challenges brought on by the pandemic. However, COVID-19 has taught us many lessons, especially about self-care, perseverance, and optimism. "COVID-19 has brought a lot to the forefront... topics that are uncomfortable but necessary to talk about, such as financial literacy and mental health," said Compton.
Despite limitations, Compton has still found the wherewithal to continue supporting her community. She's been preparing meals for frontline medical workers and restaurant workers who are unable to make ends meet. When asked why it was still vital for her to support the community despite experiencing personal financial strains, Compton responded, "We need each other during these times. I believe in supporting each other, strength in numbers."
The most significant lesson Compton has learned from the pandemic is that "Family is most important."
DISCLAIMER: This content is provided for informational purposes only and is not intended as legal, accounting, tax, HR, or other professional advice. You are responsible for your own compliance with laws and regulations. You should contact your attorney or other relevant advisor for advice specific to your circumstances.