DISCLAIMER: This content is provided for informational purposes only and is not intended as legal, accounting, tax, HR, or other professional advice. You are responsible for your own compliance with laws and regulations. You should contact your attorney or other relevant advisor for advice specific to your circumstances.
Many restaurant folks would tell you one of the highest honors in the restaurant industry is to be awarded a Michelin star.
In most restaurant rating systems, getting a one-star review signals low quality and unhappy diners. But the Michelin guide is no Yelp or Zagat. In the world according to the Michelin guide — long seen as the authority on the world's best dining experiences — a single star signals excellence and can have dramatic effects on a restaurant's success.
Michelin stars are most commonly awarded to restaurants in Europe, but the guide also covers select cities in Asia, Brazil, and the United States. In the U.S., Michelin reviews only five areas right now: New York, Chicago, Washington D.C., Los Angeles, and San Francisco.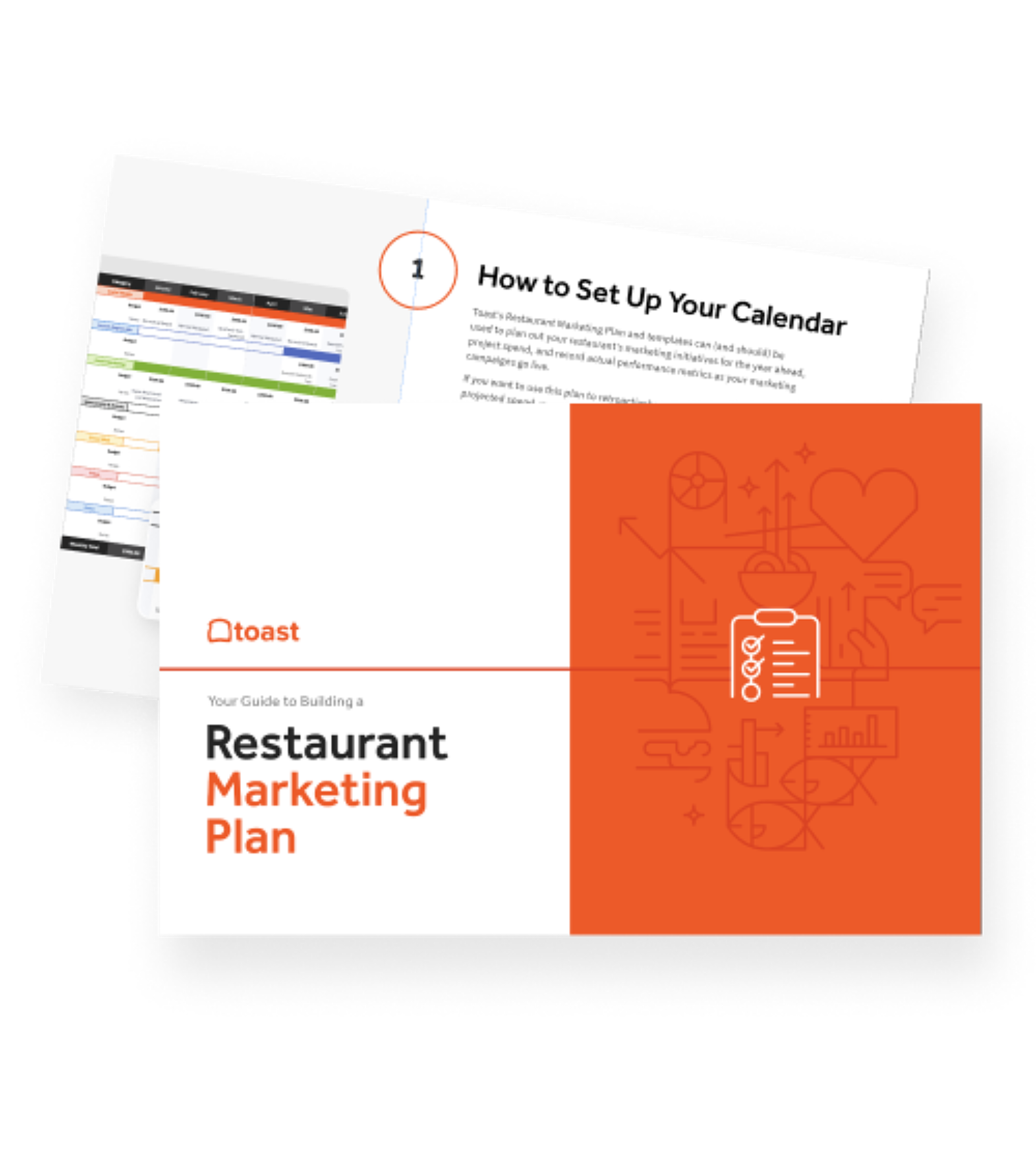 Restaurant Marketing Plan
Create a marketing plan that'll drive repeat business with this customizable marketing playbook template and interactive calendar.
Download
Origins of the Michelin Guide
The Michelin Guide was started in 1900 by brothers Ándre and Édouard Michelin. Eleven years earlier, they had started the now-famous Michelin tire company. To help sell more of their tires, they began creating and giving out guides that catalogued hotels, mechanics, and gas stations.
They started charging for the booklets in 1920, and in 1926, the guide expanded to cover what it is now best known for: fine dining.
As the influence of the guide's restaurant section grew, the Michelin brothers brought on a team of mystery diners — famously known today as "inspectors" — to visit and review restaurants anonymously. These beginnings have led to the Michelin Guide and rating system as we know them today.
The Michelin Method: How to Get a Michelin Star
There's no clear, easy path to receiving a Michelin star. Traditional tips and tricks won't work here. However, we can look at some of the methodology that drives the Michelin Guide.
Let's start with location. Even if your restaurant is receiving a lot of buzz and recognition, it can't be awarded Michelin stars unless it's in a city that Michelin covers. However, Michelin will create guides for new cities from time to time, as it recently did with Los Angeles.
Location is an easy qualifier, but what's the criteria that Michelin restaurant inspectors look at when dining at a restaurant?
While décor and quality of service go hand-in-hand with an excellent restaurant guest experience, the larger emphasis for Michelin is on the food itself. According to a 2018 Michelin panel, these are the five assessment criteria that both local and international Michelin Guide inspectors adhere to:
Using quality products and ingredients

Mastery of flavor and cooking techniques

The personality of the chef as revealed through the cuisine

Value for the cost of the meal

Consistency of the food and culinary standards over time
Michael Ellis, former International Director of the Michelin Guides, told Elite Traveler about this criteria, "Those criteria taken together really reflect the quality of cuisine because this methodology is the same whether we're in Paris, Tokyo or New York."
While every Michelin-recognized restaurant is different, you can pick out themes and similarities in what they offer diners. Alinea in Chicago, IL provides a modernist dining experience, drawing on flavors from around the world but with a focus on molecular gastronomy. Toast customer Atelier Crenn in San Francisco, CA offers a "multi-course experience" — guests are greeted with a poem and the food is used as a means of sharing stories and expressing memories. Masa in New York City (the first Japanese restaurant to earn three Michelin stars) has fish from Japan flown in directly and the food is prepared quickly and plated for guests as soon as it's ready to "preserve the idea that each dish is still in a living, being state."
These restaurants are all very different, but what they have in common is their focus on providing guests with an unforgettable dining experience, something special that they couldn't get anywhere else. With the experience these restaurants provide comes a distinctive focus on artistry, technical cooking ability, and quality of ingredients.
Emmanuel Nony, Toast customer and Owner of the Michelin-recognized Sepia, believes that you don't have to be a traditional fine dining establishment in order to receive a Michelin star. He told us, "I think a Michelin star denotes the level of hospitality, not the particular genre or menu. It's the way you feel when dining at the restaurant that counts."
What Happens After You Receive a Michelin Star
Restaurants that have received Michelin stars have reported an increase in business. French chef and restaurateur Joël Robuchon, who holds the title of being awarded the most Michelin stars in the world, told Food & Wine, "With one Michelin star, you get about 20% more business. Two stars, you do about 40% more business, and with three stars, you'll do about 100% more business."
However, the business impact of the Michelin star is different in the United States. While a Michelin star in Europe signifies that a restaurant has set itself apart from the pack, other awards might be impactful for chefs and restaurants in the U.S. A Michelin star still carries high value and weight in the U.S., but other awards like the James Beard Award might be a bit more recognizable here. As for whether or not James Beard Awards drive business, it's up for debate.
The Michelin Guide and its star ratings, while they come with massive benefits and prestige, aren't without their complexities.
Sometimes, restaurants don't have the resources and aren't prepared for the influx of customers that comes with the publicity of a Michelin star. There's also the added pressure and expectations that come with having a Michelin star. Restaurants can become distracted by the rating and throw everything into maintaining their status rather than focusing wholeheartedly on doing what they love. And losing a Michelin star can significantly hurt a restaurant's bottom line.
Chef Kevin Thornton's restaurant in the Fitzwilliam Hotel in Dublin, Ireland, held a Michelin star until 2015. According to a report in the Irish Independent, over the course of the year since the restaurant lost its Michelin star, profits declined 76%. After losing its Michelin star, the restaurant's revenue declined so much that it closed in late October 2016.
To combat the expectations and culture surrounding the Michelin Guide, some chefs have even given back Michelin stars. In 2014, chef Frederick Dhooge of 't Huis van Lede in East Flanders gave up his star because he wanted to focus on simpler fare.
While there are sometimes challenges that come with receiving a Michelin star, the benefits and clout are undeniable. Even the challenges can provide restaurateurs with valuable lessons. They serve as strong reminders to not get caught up playing the game, and stay focused on doing what you love: creating exceptional dishes and providing guests with an experience that is unforgettable and unique to your restaurant.
You don't have to wait for awards recognition to know you're doing well either. Are your guests happy with the experience you provide and the dishes you serve? Ask them and collect feedback to continue learning and growing. Are your employees happy working at your restaurant and improving experience with the right restaurant point of sale technology? Look at your staff turnover rates and collect team feedback. Measures like these are easy ways for you to start determining the success of your restaurant on your own terms.
Nony puts it all into perspective, telling us, "Of course, it's nerve-racking every year during the week of the [Michelin Guide] announcement because we have to earn that star each year. We work every day to maintain the level of excellence that denotes a star, but not just because we want to keep the star. It's because it's what our guests deserve."
Related Restaurant Marketing Resources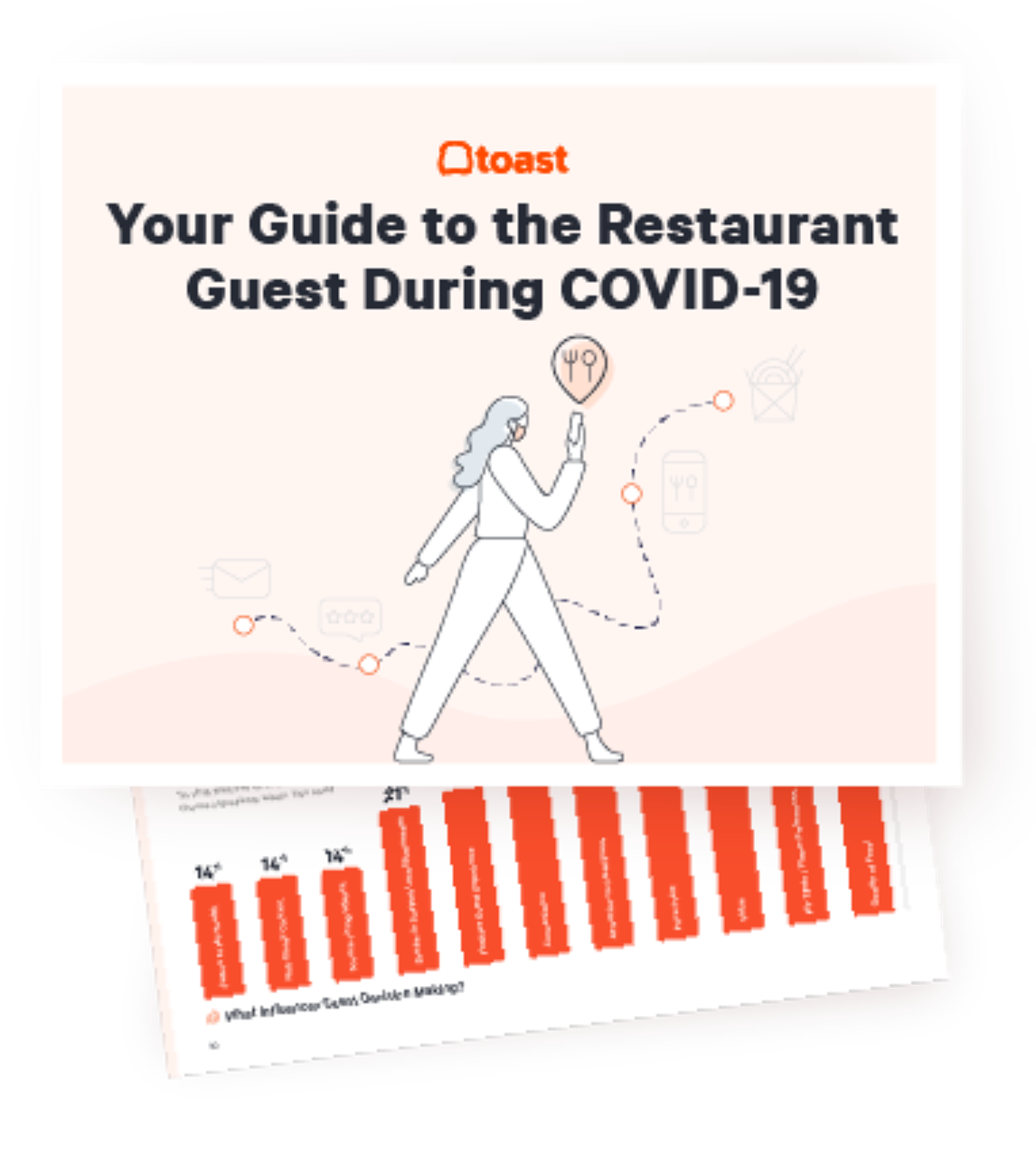 Guide to the Restaurant Guest
Learn how to navigate changing guest expectations during and after the COVID-19 health crisis.
Download