DISCLAIMER: This content is provided for informational purposes only and is not intended as legal, accounting, tax, HR, or other professional advice. You are responsible for your own compliance with laws and regulations. You should contact your attorney or other relevant advisor for advice specific to your circumstances.
Business Plan for Coffee Roasting Businesses Guide
Specialty coffee requires specialized knowledge, equipment, and coffee supply, and comes with a specialty price – and payoff. The risks of opening a small-batch specialty coffee roasting business offer big rewards with careful planning.
Coffee roasting isn't something that many people know how to do. It's difficult, nuanced, and time-consuming. There's a lot of information out there about how it should be done but the process always involves calculating for the environment, the bean, and even the temperature each roasting day.
If you've made your way to this page, you're likely familiar with specialty coffee already, the third-wave of the coffee industry that prioritizes flavor and flair. Starting a coffee business is complex and expensive and requires the right combination of passion and planning — if you're ready to take the leap towards becoming your town's favorite coffee distributor, keep reading.
Why You Need a Coffee Roasting Business Plan
Quality coffee roasting equipment alone, a requirement for any new coffee roasting business, costs tens of thousands of dollars. Setting up and installing equipment can be just as costly, and new business owners will likely also need permits to operate the roaster.
Coffee roasteries are inevitably not just roasting coffee – they're also involved in some other brewing, bagging, or distribution operations as well. Many specialty coffee roasteries operate their own cafés in addition to selling beans wholesale, adding another level of complexity to an already busy planning process. Add in the work of making relationships with small farms and sourcing seasonal coffees year-round, and you've got a seriously complex business (albeit one that smells so good).
The multiple interwoven processes and permits and plans that are required to get a coffee roasting business off the ground will run smoothly with the help of a detailed business plan. Take some of the stress out of the process with a thorough plan.
How to Write Your Coffee Roasting Business Plan (Description, Examples, Proposals)
The endless opportunity of a blank page can be overwhelming, making it difficult to write the first words that'll kick off your business plan. So, don't start with a blank page. This fully customizable restaurant business plan template will take your first roast from farm to cup in no time.
Read through this article for advice on writing this business plan from someone with experience with the hard work it takes to keep a roastery operating smoothly. I apprenticed in a specialty coffee roastery in New Orleans to learn about coffee roasting and the industry and am eager to share what I've learned.
Restaurant Business Plan Template
No matter where you're at in your restaurant ownership journey, a business plan will be your north star. Organize your vision and ensure that nothing is overlooked with this free template.
Get free download
Elements of a Cafe Business Plan
Executive Summary
The specialty coffee industry is full of passionate people with big ideas about coffee – communicate your passion to potential investors with this initial section of your business plan. Excite future partners by describing your motivations for opening a coffee roasting business.
Introduce some key elements of your business plan in this section while keeping your audience engaged. Your roastery's core mission and values, a coherent vision for the brand, and an overview of the budget are at home in this section. Consider painting a picture of the customer – and their experience – of your brand. Coffee roasters sell wholesale to businesses and directly to consumers. What does the supply chain from your shop to the coffee pot look like?
Company Overview
The company overview and executive summary work together as a comprehensive glossary of your business plan. This section is more practical than attention-grabbing – think about how you can design it to guide your reader through the rest of your coffee roastery's business plan.
Define the internal management structure of your roastery, the supplier or coffee farms with which you'll be working, and if you plan to open cafes and a roasting business. The coffee industry is a complex global market, and this is your prime opportunity to paint a picture of how you'll enter that market successfully.
Team and Management
Coffee people are often truly in love with what they do, but their intensity can make the industry insular – you'll likely have to compete for highly talented workers in a niche market or otherwise be ready to thoroughly train and mentor roasters, assistants, and baristas.
Aside from coffee roasting, the heart of a roastery, you'll build the arteries that are necessary to carry coffee to your consumers either through retail or wholesale. That includes market research and a bold publicity strategy on top of the labor to required distribute your roasted beans on local or national supply chains.
In this section of your business plan, list all the roles you'll need to fill in your coffee roasting business and write job descriptions and expectations for those roles. Don't forget to look to the future – build job descriptions not only for the roles you'll need to get started but all the roles you'll need to hire as you grow and expand so that this plan is a guide for the long future of your business.
Sample Menu and/or Coffee Selection
This section, traditional of restaurant business plans, will be a little unconventional for a coffee roasting business. Use this section to describe the coffees you'll offer – what green coffee beans do you plan to source? Are you focusing on beans from one country or region with which you have a relationship? Or will you rely on already established fair-trade sources?
You might offer medium roast blends year-round with a consistent flavor profile or focus on the unique flavors of seasonal small-batch light roasts. The choice of what coffees and roast profiles will influence how specialty coffee customers see your brand and could set you apart in a saturated market.
Many specialty coffee roasting businesses roast for a café that is owned and operated by the business. The sample menu section is a chance for you to describe what those cafes would offer and the environment they would create for customers.
---
Read this next
Different Types of Coffee and Espresso Drinks
Choosing which coffee and espresso beverages to offer at a new coffee shop can be overwhelming – learn to navigate the different types of coffee and espresso drinks as an owner, customer, or barista.
Market Analysis
Specialty coffee roasteries aren't rare anymore, but there are opportunities to enter new markets and space to compete in busy ones. The good news is that second-wave coffee shops and roasters — the corporate chains that are on every corner — aren't your competition. Specialty coffee attracts discerning coffee drinkers who've made a hobby of finding and tasting new coffees, and that's whose attention you'll need.
Market analysis shows potential investors that you've charted a path to success for your coffee roasting business. Describe the market you're entering, why it is the right time to enter it, and how you've adjusted your business plan to meet the demands of the market. For a membership fee, the National Coffee Association (NCA) offers detailed market research for specialty coffee businesses.
Marketing and Publicity
For coffee shops, cafes, and roasteries, word of mouth marketing is often the most powerful strategy, but specialty coffee has lost some of its mystique — many urban areas have a small coffee roaster or at least a café featuring a local roaster. It's difficult to stand out of the crowd with word-of-mouth marketing alone, so consider how you can use social media, events, freebies, and a publicity strategy to get customers to your roastery.
The Specialty Coffee Association and NCA often work together to produce materials on how best to market your specialty coffee business, along with lots of information about ensuring that your product is represented at top quality by educating customers and baristas about brewing and serving.
Restaurant Marketing Plan
Create a marketing plan that'll drive repeat business with this customizable marketing playbook template and interactive calendar.
Get free download
Branded Graphics
An important part of marketing is knowing how every part of your brand is going to look and feel. That's from the labels or stamps on your cups, to the design of your bag, to your logo, typeface, and color scheme which will permeate everything you create (except the beans themselves).
As a great example, check out the branding of Propeller Coffee Co. in Toronto, Canada. Their bright red, blue, and grey color scheme, retro font, and wavy designs are distinctive and would stand out on the shelves of any cafe or distributor, or on a consumer's countertop.
Business Operations
Specialty coffee – that is, Arabica coffee beans – grows as the seed of a berry on bushes in high altitudes. Originally discovered in a valley in contemporary Ethiopia, the plant is now cultivated around the world in the "bean belt."
That seed is processed to remove the flesh of the berry and dried and packaged to be shipped to roasteries – that supply chain prefigures your business and is a necessary consideration of the business operations sections.
How you plan to roast the green coffee, who will roast it, who will sell it to market or in retail cafes, and how that all happens smoothly should be detailed in this section. Map a network of your roastery's operations from daily to quarterly, including both coffee and financial management details.
Include information about how each section of your business – the roastery, marketing, sales, cafes – works together to build the vision of a roastery outlined in the executive summary. How do you act on your motivation and make that action successful? Include details about the internal culture of your business and the customer experience it generates.
Sales Forecasts and Operating Expenses
From researching coffee farms and developing roasting profiles to selling your first bag of beans is a long road. This section of your business plan maps that route so that potential investors can see that you understand how to make your new coffee roastery profitable — and when it'll be.
Business plans commonly include a "break-even analysis" which compares the sales required to break even with the cost of expenses each month. Investors will be interested in the potential for profit and loss to assess the risk of contributing to your business, but a profit and loss statement for a business that isn't open yet requires some educated projections.
A cash flow analysis shows investors that the company can support itself without additional investments by detailing planned spending on labor, supplies, and operations. Be sure to consider how the costs unique to your coffee roastery, such as cleaning supplies or coffee roasting machine maintenance, balance at the end of each quarter.
Financing and Loans
Coffee roasters, as I've noted, are expensive and complex pieces of equipment that are costly to operate and maintain – planning to secure the financing that ensures your business has time to become profitable is the goal of this section.
Consider all your financing options when planning to open a coffee roasting business – some of which include lines of credit, small business administration (SBA) loans, merchant cash advances, crowdfunding, commercial real estate loans, equipment financing, purchase order financing, and bank or alternative loans.
Share how you've planned to finance so far, and then use this section to entice investors into chipping in and helping the business get off the ground and then become a success.
---
Read this next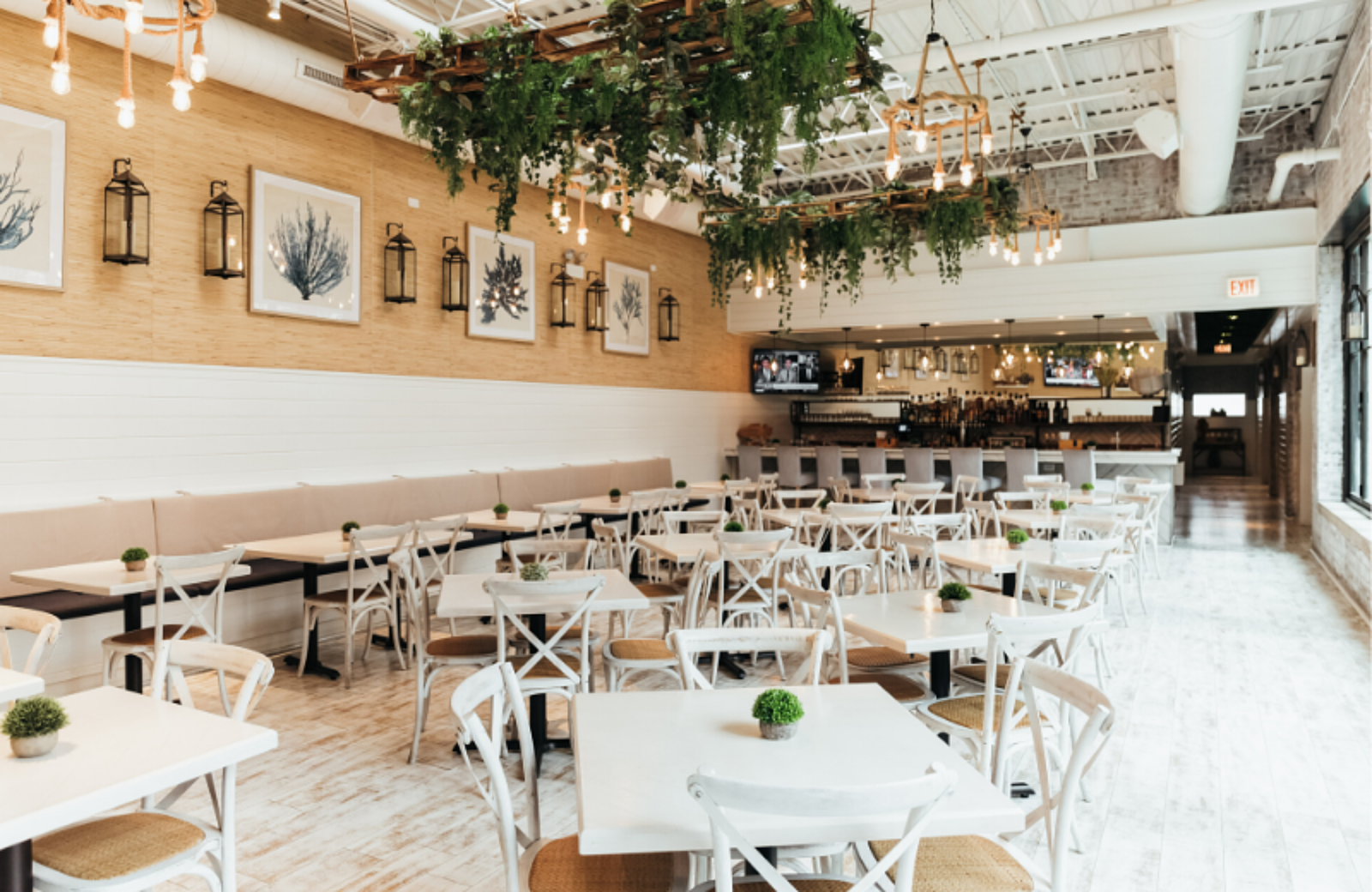 The Complete Guide to Restaurant Financing and Loans
Whether you're opening a new restaurant, expanding your concept, or renovating within your existing four-walls, you're going to need capital to make it all happen.
How to Present a Cafe Business Plan
There are a few ways to prepare to communicate with investors about your business plan and get them interested. As you write and edit your plan, you'll have become the world's only expert on the combination of coffees you plan to roast and offer, and the setting you'll do it in.
Send that business plan far and wide to banks and potential investors, and think about crafting your elevator pitch and your full-length presentation (slides and all) to implement depending on what kind of situation you're in. A networking event will require a different type of pitch than a sit-down meeting.
Once you secure a meeting with a potential investor or partner, you'll want to share a more detailed presentation that presents all the key elements of your business plan. It's good to anticipate potential questions and prepare answers for questions you encounter for the first time. When networking, be honest and genuine, even if you don't have a ready answer for each question that comes your way — just let the interested party know you'll get them an answer as soon as possible, and follow through!
Related Coffee Shop Resources
Restaurant Business Plan Template
No matter where you're at in your restaurant ownership journey, a business plan will be your north star. Organize your vision and ensure that nothing is overlooked with this free template.
Get free download