This post was last updated on Jul 02, 2020.
DISCLAIMER: This content is provided for informational purposes only and is not intended as legal, accounting, tax, HR, or other professional advice. You are responsible for your own compliance with laws and regulations. You should contact your attorney or other relevant advisor for advice specific to your circumstances.
Every year, many publications predict food and beverage trends that will take over the restaurant industry. Between Nation's Restaurant News, Restaurant Business, and the National Restaurant Association, there's no shortage of predictions. Eater even compiled a list of every single trend predicted to take over 2018, with over 50 trends.
Now that we're halfway through the year, let's take a look at which restaurant trends have started to crop up at restaurants across the U.S.
1. Restaurants Designed for Delivery, or "Ghost" Restaurants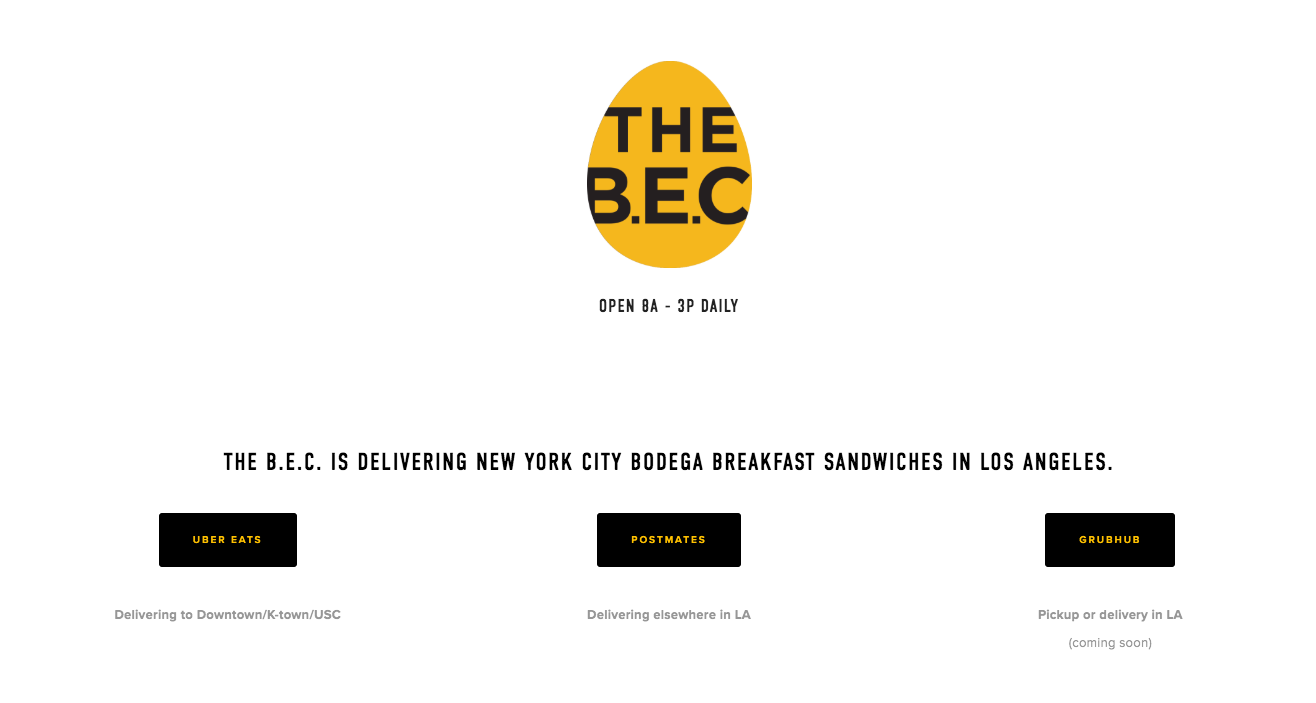 As diners demand convenience, and 80% of diners place online orders from a restaurant's website, many restaurateurs are experimenting with delivery-only restaurants, or "ghost" restaurants. They're outsourcing delivery with companies like UberEats, and saving money on rent as they don't have to devote square footage to customer seating areas.
The B.E.C in Los Angeles, California, is one example. Chef Eric Greenspan offers classic New York City-style bacon, egg, and cheese sandwiches on kaiser rolls for delivery. The menu boasts seven sandwich offers, all priced at $9, offered for pickup or delivery through GrubHub, Postmates, and UberEats.
2. Gut-friendly Menu Items
Many restaurants are embracing healthy food trends as consumers seek healthier lifestyles.In a recent Nielsen survey 63% of Americans said they were actively trying to eat healthier while another 49% were consciously eating products with reduced fats, gluten, salt or sugar. As allergen-free foods become more mainstream, restaurants are also starting to incorporate gut-friendly foods involving fermentation to improve digestion.
Gyst in Minneapolis, Minnesota, is a fermentation bar serving small bites, cheese plates, charcuterie, sandwiches, and more, with items sourced primarily from local and sustainable farmers. Gyst uses a natural process called lacto-fermentation. Veggies, herbs, spices and a salt brine solution sit in a giant jug with an airlock. The restaurant won the Charlie Award for Outstanding Bar Program in 2015 and the Sustainability Award at the Minnesota Business Magazine's Community Impact Awards in 2017.
3. Food Waste Reduction
Food waste reduction at restaurants is becoming a hot concept this year. Some restaurants are selling their uneaten entrees to the public for up to 80% off the menu price by using the FoodforAll app. They're also committing to using an entire plant, such as broccoli, in entrees and side dishes.
According to Jason Bond, chef-owner of Bondir in Cambridge in this Boston Globe article, "the peeled stalks are sliced, cooked, and served as a tender side dish." As food waste is most prevalent in the restaurant industry due to overproduction, expiration, spoilage, and trimming, many restaurateurs have stepped up to reduce their impact.
4. Fine-casual Restaurants
Coined by Danny Meyer to describe Shake Shack, fine-casual restaurants combine fine dining with fast-casual dining. Fine-casual is upscale counter-service, and sometimes even table service for a continuous experience, with curated ingredients, wine bars, and an optional tasting menu.
In the above example, Chop Shop Casual Urban Eatery in Denver, Colorado delivers fine-casual experiences. "We believe that great food doesn't need all the complications of a full service restaurant, and it should be comfortable enough to stay, hang out, and enjoy a few adult beverages," says the Chop Shop website. "At Chop Shop our main focus is to bring the freshest ingredients, highest standards, innovative techniques, and combine them with just enough service to make you comfortable and content"
5. Farm-to-Shaker Cocktails
You've heard of the farm-to-table movement. In fact, restaurant dishes using locally-sourced fresh ingredients is now a mainstay. In 2018, this trend has graduated from dining rooms to cocktail bars. Many bartenders are now creating farm-to-shaker cocktails, including local ingredients in their drinks.
In the above example, Gigi's Southern Table in State College, Pennsylvania, borrows ingredients from kitchen byproducts, such as leftover fruit and beet trimmings, to create farm-to-shaker drinks.


6. Hyper-local Sourcing
Many chefs source their food from local farmer's market in addition to ordering from larger food suppliers. However, more and more restaurants are starting to create their own ingredients from scratch. Restaurants are opening up their own gardens, brewing their own beer on site, or creating housemade items. This trend is called hyper-local sourcing.
Traditionally, this trend has been reserved for large country house venues with serious resources. However, now smaller restaurants in urban areas are also DIY'ing their food supplies. An example is Olmsted in Brooklyn, New York City, which opened up a garden in their backyard and offers a seasonal, ingredient-driven menu.
7. Environmental Sustainability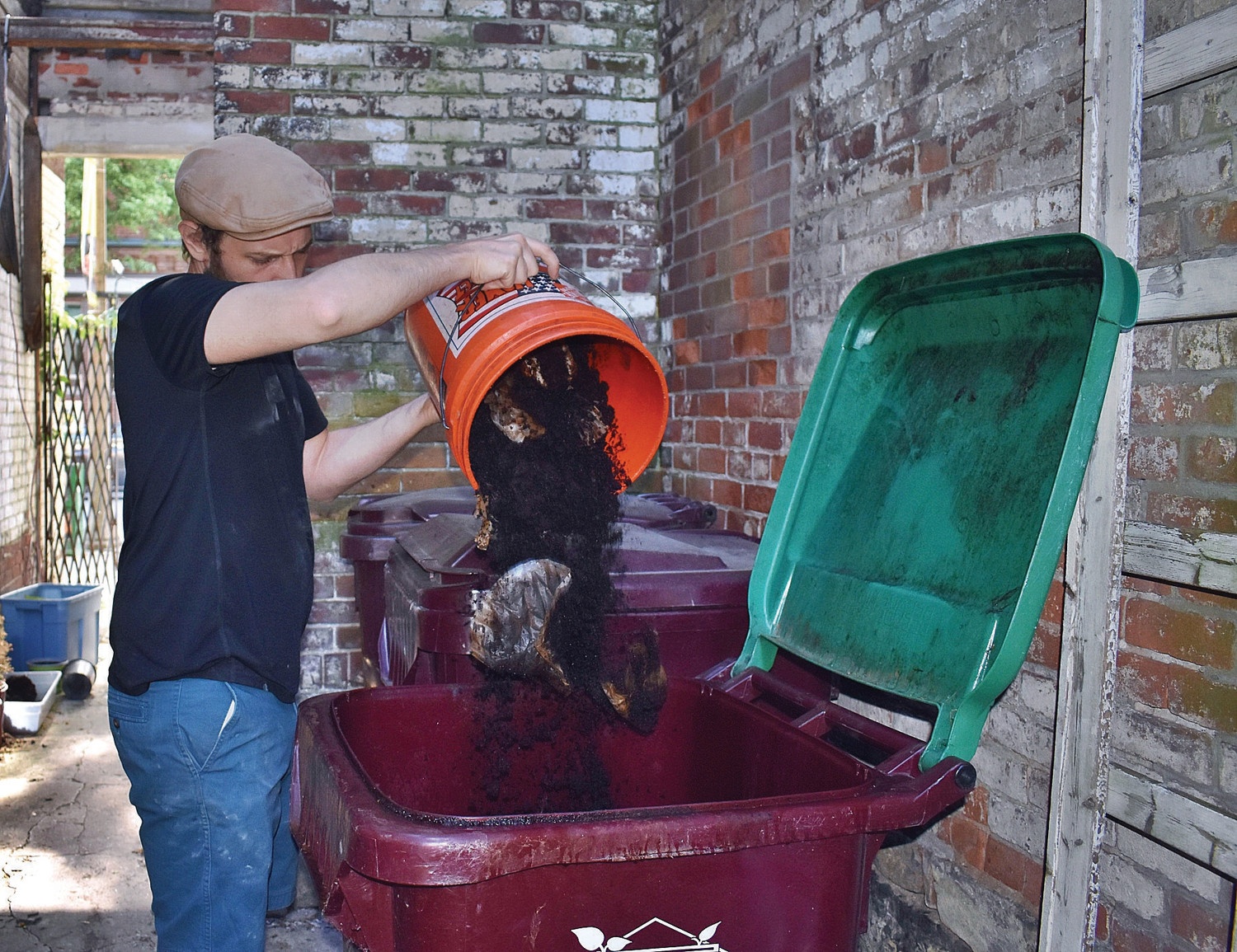 As food giants like McDonald's and Chipotle vow to reduce greenhouse gas emissions and restaurant waste from landfills, smaller restaurants are also taking strides towards environmental sustainability. Environmental sustainability is the maintenance of factors and practices that contribute to the quality of the environment on a long-term basis.
In the example above, Caley Martin, manager at South Street Cafe in Bennington, Vermont, composts food scraps from the restaurant. "Places like this produce so much coffee grounds and little food scraps and stuff like that — it's kind of not sensible to not compost, at this point," he says in an Associated Press article.
8. Food Transparency

The health-conscious trend continues. As the FDA rolls out menu labeling for larger restaurants, calorie counts on menus, or at least the option for guests to have that information if they ask, has been a prevalent trend in 2018 so far. Consumers are more and more aware of what they are putting in their bodies, and will continue to demand this type of transparency from restaurants.
The Organic Coup, with various locations throughout California, is an example of a restaurant that has embraced the food transparency movement. On their website, they advertise that there are no GMOs, no antibiotics, no added hormones, and no harmful chemicals or pesticides in their food. A visitor can read all of the ingredients in each menu item, as well as see which food allergens each item may affect. More restaurants in 2018 are redesigning their menus with food transparency in mind.
9. Root-to-stem cooking
Many restaurants are combatting food waste by adopting root-to-stem cooking and nose-to-tail butchery. These no-waste methods allows inspired chefs to use an entire fruit or vegetable, including things like stems or leaves that are less commonly eaten, for a side dish or garnish.
The Perennial in San Francisco, California is an example of a restaurant that has, according to the San Francisco Chronicle, made "environmental activism taste good." Chefs use nearly every food scrap in a recipe, pickling or pureeing or drying fresh fruits and vegetables. Founders Anthony Myint and Karen Leibowitz promote techniques and food production meant to reverse climate change.
10. Open-Book Management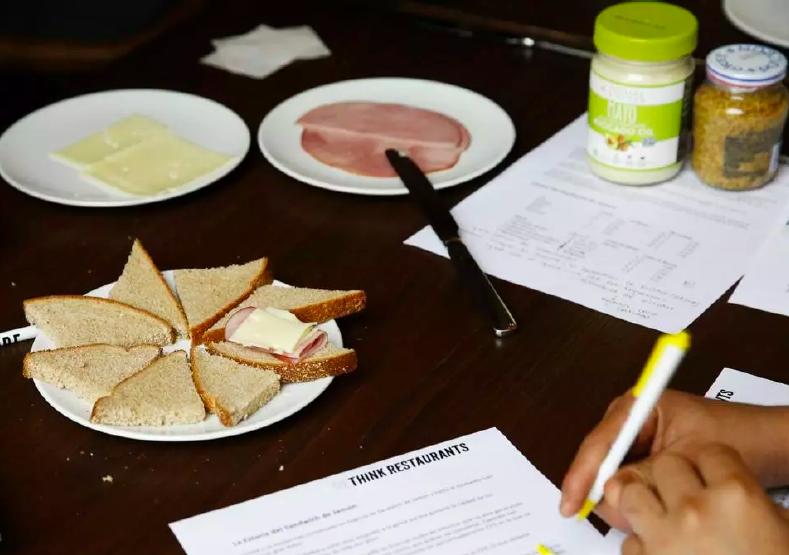 Finally, many restaurants in 2018 are adopting new business practices in response to a growing, modern workforce by sharing their financial information with employees and teaching everyone — from lead chef to dishwasher — how to run a restaurant business. Open-book management empowers every worker to find ways to help the restaurant succeed and teaches important skills like menu pricing and menu costing.
One example is Trade in Boston, Massachusetts. Trade partnered with ReThink Restaurants, a team of consultants and trainers that helps restaurants disrupt traditional foodservice business models with open-book management. Above, employees work to build a more cost-effective ham sandwich.
"We've learned throughout these courses how to cost things and what it costs to buy the ingredients that go into making the plates," said Juan Franco, a line cook at Trade, in a Boston Globe article. "It's very important that they've invested in us, because we are a family here at Trade. It makes me really proud to work here."
Restaurant Marketing Plan
Create a marketing plan that'll drive repeat business with this customizable marketing playbook template and interactive calendar.
Download