Stay on top of your restaurant's finances (without a finance degree)
A free, customizable restaurant balance sheet template built to help restaurants track, assess, and improve their finances.
---
What's Inside?
Calculate current sales and income
Calculate property and equipment
Calculate food and labor costs
Calculate cash flow
---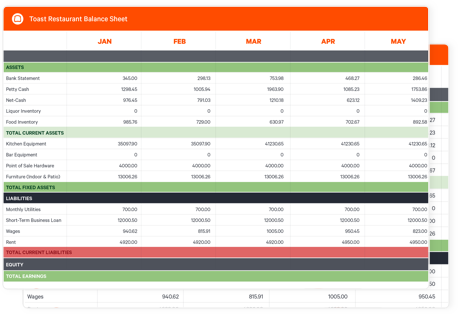 The average restaurant profit margin is between 3-5%.
The phrase "razor thin margins" has become synonymous with owning a restaurant. To improve your margins and take home more money at the end of the night, you'll need to maintain a restaurant balance sheet.
Use this customizable restaurant balance sheet template to forecast short and long-term cash flow and assess the overall financial health of your restaurant.