Design your perfect bakery menu
Use these bakery menu templates as a starting point for your menu design or to give your menu a refresh.
---
What's inside?
Two editable Microsoft PowerPoint files so you can use these templates digitally
---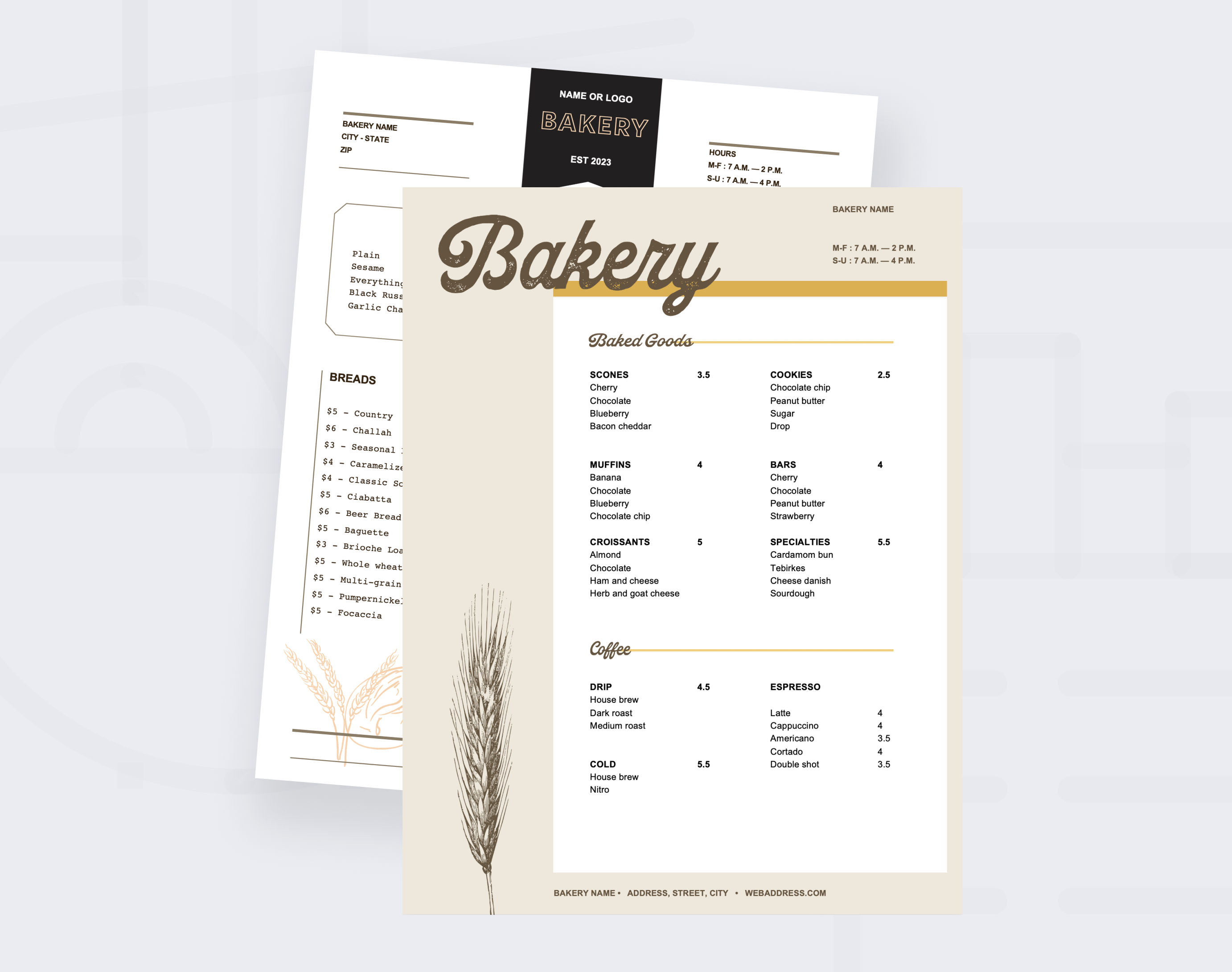 How to create a bakery menu

Whether in-person or online, every choice you make as you put your menu together – from creative illustrations drawing attention to the highest-priced items, to easily-found modifiers and add-ons that customers can tack onto their orders (and up their check), to cohesive and consistent brand colors and logos – will influence how your products are purchased, and how your revenue flows.
While it can be easy to take menus for granted given their regularity and necessity, the way you build, design, and present your menu is crucial to how your customers will engage with your products – and putting intentional thought into this process is critical to driving business and maximizing profits.


Use these Bakery Menu Templates to design or refresh your menu

Whether you're new to the bakery game and designing a menu for the first time, or you're a seasoned bakery pro looking to give your menu a refresh, our free Bakery Menu Templates can help.

Download these menu template PowerPoint files, and use them as a starting point for your bakery's menu design. Change the colors, the logos, the fonts — these templates are meant to be messed with. Make them your own.



---

After downloading the free Bakery Menu Templates, be sure to check out some of our other menu resources below.