DISCLAIMER: This content is provided for informational purposes only and is not intended as legal, accounting, tax, HR, or other professional advice. You are responsible for your own compliance with laws and regulations. You should contact your attorney or other relevant advisor for advice specific to your circumstances.
Reservations have always been a part of the restaurant industry, but until recently, they were typically only found in high-end or fine dining restaurants. But today, they've become ubiquitous in restaurants of all kinds — we'll dive into why. But first:
What are Restaurant Reservations?
A restaurant reservation is a booking made in advance to secure an available table at a restaurant. Reservations used to be taken exclusively over the phone and written down by a host in a reservations book. But today, reservations have largely shifted to online systems, which are quicker and easier to use, and more accurate.
How do Reservations Benefit my Business?
Staff Scheduling
When you use a restaurant reservation system, there's a clear idea of the number of guests coming in during a given day and time — meaning that you can be proactive and ensure that you have the right amount of staff on board. They won't be caught off guard by the influx of guests during busy times, ensuring that you can deliver consistent service to every guest.
Inventory and Specials Planning
While the back of the house is not customer-facing, reservations are beneficial for them, too! By knowing how many guests will be in each shift, it's much easier to keep inventory and make sure popular items are stocked. This way, you can manage food costs more easily — and the kitchen is better prepared in anticipation of an upcoming rush.
This decreases the likelihood of telling customers that certain dishes are no longer available, creating a more positive experience for guests.
Delight Repeat Guests
Creating a consistent, memorable experience is key to capturing and retaining repeat guests—and reservations play a role in ensuring this. When guests can request specific dietary accommodations or requests for special occasions through online restaurant reservations — and these needs are noted and saved in their guest profiles — the front of the house can go above and beyond from the beginning, meeting (and even exceeding) expectations.
Make Front-of-House Jobs Easier
Front-of-house staff — especially hosts — set the first (and lasting) impressions for your guests. Hosts are the first people guests interact with, and you want to ensure that your host is prepared and ready to provide a positive experience. With reservations, hosts can focus on creating great first impressions and focus on guests, instead of fielding telephone calls. They also can better anticipate available tables open throughout the night for occasional walk-in guests.
Turn Tables Faster
Restaurant reservations are another way to efficiently turn tables — and turn them faster. If you set a time limit on tables because the next reservation is coming, you can fill the restaurant with more groups at night and make more revenue.
Restaurant Floor Plan Templates
Use these restaurant floor plan templates to get inspired as you map, or reimagine, the layout and space setup for your restaurant.
Get free download
Why You Need an Online Restaurant Reservation System
Online restaurant reservation systems are a convenient way to track reservations without using a restaurant reservation book or a phone. Making a reservation at a restaurant online reduces human error — there's no mistake with recording the date and time of reservations or fumbling through booklets.
Online reservation platforms like Resy and OpenTable do the work for you — guests simply go online to reserve a table, and they can cancel or modify their reservation at any time. Most platforms can add reservation times to guests' calendars, log their reservation history, and even send reminders!
Benefits of a POS-Integrated Reservation System
Online reservations systems that are integrated with your POS can make your business operations even more predictable, reduce clutter and labor, and assist with creating seamless, positive experiences for guests.
Communication between your POS and reservation system is beneficial, especially when you want to look at your revenue and guest spending in real-time. Integrating your reservation system with your POS means tracking wait times with better accuracy, ensuring that you're generating the most revenue possible.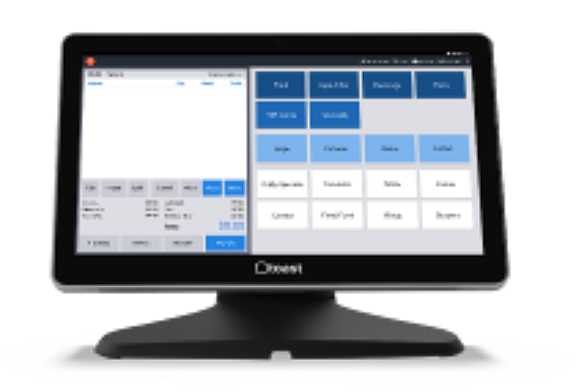 Learn how a better point of sale system can help you run your restaurant.
Read now
Reservations Keep things as Predictable as Possible
While having a reservation system is not mandatory, they're greatly beneficial for restaurants — and are an important guide for anticipating busy periods, scheduling staff, and projecting revenue. Implementing a modern, online-based reservation system (especially one that is integrated with your POS) doesn't have to be complicated or expensive, either. With online restaurant reservation systems, communication between your guests, host, and servers can be seamless, letting you focus on what matters most: delivering exceptional service, time and time again.
Restaurant Website Checklist
This template will help you update and optimize your website, so guests can easily find and order from you.
Get free download