This post was last updated on Mar 12, 2021.
Attracting and retaining customers is one of the top three operational priorities of restaurateurs, according to a Toast survey of nearly 1,000 restaurant owners, operators, and managers.
That likely comes as no surprise: the restaurant industry is hyper-competitive — and since COVID hit, it's been even more important to stay on your guests' minds.
Standing out from the crowd and successfully getting new customers in the door takes effort. But getting them to return again and again can be even more of a task. But engaging your customers should be your priority. Because without your customers – new, repeat, or otherwise – you don't have a business.
All this starts with customer engagement.
Guide to the Restaurant Guest
Learn how to navigate changing guest expectations during and after the COVID-19 health crisis.
Get free download
What is Restaurant Customer Engagement?
Customer engagement refers to how you keep your customers happy throughout every stage or every interaction with your business. That means from the moment they hear of your restaurant, to their experience on your website, to their use of your online ordering platform, or their experience when dining in.
While implementing a customer engagement strategy may seem overwhelming at first, what it fundamentally comes down to is how – and how well – you're telling your story and connecting with your customers – online and in person.
Customer Engagement Starts With The Customer Experience
The ultimate aim of customer engagement is winning repeat business and customer loyalty.
A Challenger Inc study with 97,000 customer interviews concluded that customers are loyal "if their expectations were consistently met with quality service in both the digital as well as the brick and mortar space."

In other words, consistently providing guests with a high-quality experience is the strongest and most effective customer engagement tactic available. In restaurants, this encompasses and extends beyond creating a memorable dining experience for every guest.
Customer engagement includes every possible touchpoint and interaction you have with customers, on channels and platforms you both own and do not own:
And in person:
At the host stand.

While waiting for a table.

Being seated at a table/bar.

Conversing the server/bartender.

Ordering a drink.

Ordering an appetizer or entree.

Receiving the check/bill.

Signing the receipt.
Each of these interactions represents a chance for you to show guests the excellent hospitality that attracted you to this industry at the start.
You're a master in the art of delivering delight, whether it's on a serving plate or in a snifter. So think about transferring those skills into the digital realm.
Let's dive into some effective ways to boost your restaurant's customer engagement strategy that we covered in our webinar with OpenTable.
1. Create A Restaurant Loyalty / Rewards Program
Investing in a restaurant loyalty/rewards program is a surefire way to encourage repeat business by incentivizing it. Restaurants will generally see additional sales and more repeat visits from guests in a loyalty program.
Loyalty programs can also accelerate the frequency of guest visits. When guests who participate in restaurant loyalty programs near earning a new reward, they spend more than usual to get them closer to unlocking said reward. This behavior is what our friends at LevelUp call the "points pressure mechanism".
How much of a spike? A substantial 39%, says LevelUp.
Toast has similarly found that restaurant-goers who participate in Toast Loyalty spend, on average, 39% more than non-loyalty guests.
Hosting a restaurant loyalty/rewards program for your guests is not only a great revenue-driving tool but also a means of communication with your guests. Remember: communication is the foundation of any great relationship.
During sign-up, guests are typically asked to input their email address to receive updates about the number of points they've earned, rewards they've earned, and rewards they're close to earning.
Toast's loyalty solution allows restaurant owners and operators to customize the rewards they're sending out to guests – a birthday discount instantly comes to mind – further reinforcing the personal relationship between management and guest.
RESOURCES
2. Cultivate Connections on Social Media
Your customers are on social media, so your restaurant needs to be too. Social media is undoubtedly your best friend when it comes to increasing your restaurant's brand awareness and in building consumer brand trust.
While Facebook may still reign supreme year-over-year as the social media platform of choice for restaurant owners and operators looking to market their business, Instagram, Twitter and TikTok all have massive followings and are also great platforms for guest engagement.
Establish and cultivate relationships with your followes through consistent interactions and open communication. When a follower comments on a picture you've posted, have a conversation with them in the comments section; if you see a customer has tagged your business in a photo or post, share it on your page.
That interaction is important, because many guests are skeptical of – and don't support – faceless brands. According to Forbes, "62% of millennials say that if a brand engages with them on social networks, they are more likely to become a loyal customer. They expect brands to not only be on social networks but to engage them." So, put a face to the name.
RESOURCES
3. Keep Guests Engaged Via Email
Email truly is the king of digital communication.
Business owners continue to lean on email marketing as a simple, reliable, tried-and-true mass communication method. Stay connected with your guests, let them know where and when they can order from you, and drive sales with integrated email marketing.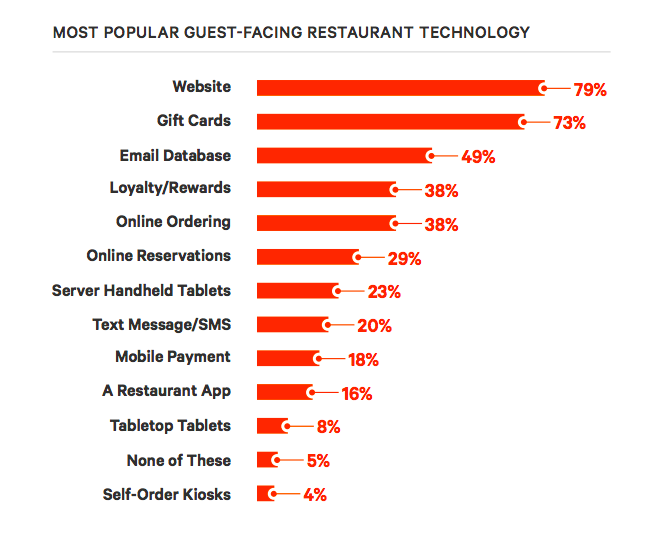 Email can be used to address your entire customer base en masse about important operational updates -- including changes to your operating hours, a brief hiatus for construction, the addition of new menu items, or alerting them the patio is open for the season.
It can also be used to connect with customers on a more personal level, whether its to wish them a happy birthday with a drink on the house, an invitation to a VIP event, or early access to make a reservation for a popular dining-out holiday like Valentine's Day or The Super Bowl.
Toast Marketing directly integrates with your POS, allowing guests to sign up for your email list as they're paying the check. Other list-growth tactics include putting an email sign-up box on your restaurant's website or incentivizing existing newsletter participants for getting their friends to sign up.
It's important to remember quality over quantity is the right philosophy when it comes to email marketing. You want to connect with your guests regularly, but not so much that you're cluttering their inbox.
You never want to find your restaurant a part of the defacto delete group – those emails you don't remember signing up for, never open, and always delete.
RESOURCES
4. Collect And Analyze Guest Feedback
You can't please everyone all the time, especially in the restaurant industry.
Negative reviews are a fact of life in the restaurant industry. They can have a permanent effect on your business, because of the prevalence and popularity of restaurant review sites: 84% of consumers trust online reviews as much as a personal recommendation from a friend. That's a lot of potential business to lose out on.
One thing to keep in mind: 65% of negative restaurant reviews are posted within 24 hours of a poor dining experience taking place. A restaurant owner, operator, or manager can only be so many places at once; an unhappy customer will likely slip out the front door before you or another member of your restaurant's management team has the chance to address any complaints.
How might you get to these guests in 24 hours or less?
Toast recently unveiled a new guest-feedback feature that allows restaurant owners and operators to receive instant notifications when a guest rates their dining experience poorly on the survey included during the payment process.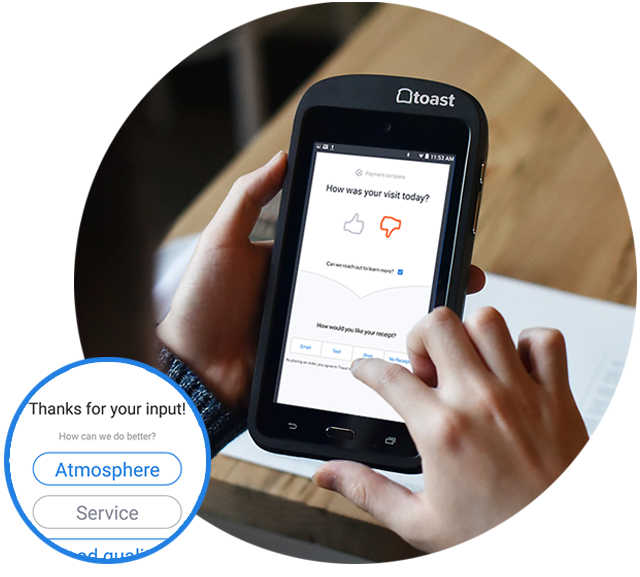 By providing restaurant owners and operators with instant access to guest feedback, they have the opportunity to rectify the situation with unhappy guests and prevent negative online reviews from affecting their restaurant's reputation.
And don't forget about the positive feedback: circulate positive feedback you receive from guests via the guest feedback feature to your staff to improve employee morale.
If a negative review does slip through, it's important to respond. Though the poor dining experience in question is in the past, the repercussions of a bad online review can linger well into the future. A ReviewTrackers study found that 44.6% of consumers are more likely to visit a business if the owner responds to negative online reviews.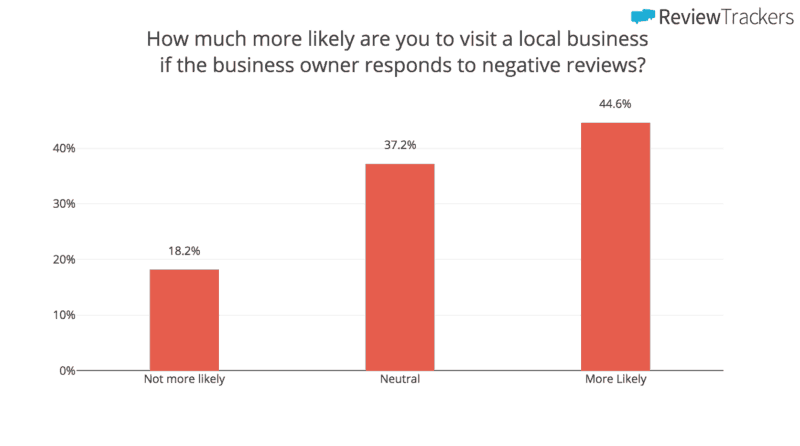 RESOURCES

5. Use an Integrated CRM Platform
CRM stands for "customer relationship management."
A CRM platform helps companies organize all aspects of their customer experience, letting an owner find out who visited, what they ordered, and how they can drive repeat visits.
This data is powerful and is often the key behind impactful marketing initiatives. Don't let it go to waste, and instead put it to work to attract new guests and drive repeat visits. Your point of sale, payment processing, and off-premise channels are generating valuable data every day you can use to drive your marketing.
A great CRM platform should help you gather helpful information about your customers, to build a bridge between the restaurant and the public. This can include email addresses, phone numbers, customer order history, food preferences, dietary restrictions, and any other helpful information provided by the customer (like birthdays or anniversary dates).
Once you collect this information from your guests you can continue to build a relationship, enticing them to come back, again and again, through email, loyalty, online ordering suggestions, and so much more.
RESOURCES
Engage Your Customers
There are as many ways to engage with your customers. It's important to make sure that, above all else, whichever methods you choose to employ align with your restaurant's brand and voice.

Take it one step at a time, and soon you'll be consistently delighting all your guests.
DISCLAIMER: This content is provided for informational purposes only and is not intended as legal, accounting, tax, HR, or other professional advice. You are responsible for your own compliance with laws and regulations. You should contact your attorney or other relevant advisor for advice specific to your circumstances.