What is Fast Casual Dining?
Fast casual dining originated in the late '90s and has skyrocketed in popularity in recent years. Learn all about this restaurant segment, the fast casual market, and what it takes to run one.
Fast casual restaurant concepts offer the convenience of fast food without the full service of fine dining. Fast casual dining consists of a more inviting sit-down ambiance, and often, the ability to build your own meal. The menu consists of better quality ingredients that can be found at most fast food establishments.
In this guide covering what is fast casual dining, we'll walk you through:
The history of fast casual restaurants in America
The typical characteristics of a fast casual restaurant, including layout, staff, and menu items
The differences between fast casual restaurants and other similar restaurant types.
What is fast casual dining?
Fast casual dining combines the speed of fast food-style counter service with more health-conscious food options, often with a customization component to the menu, and the option to eat in or run out the door with takeout.
According to FastCasual.com, the fast casual sector currently accounts for $23.5 billion in annual sales. Fast food emerged in the 1950s, in response to the increasingly busy lifestyles of American families. An original trailblazer, McDonald's in particular brought real innovation to the market, and a wave of similar concepts followed. But over the last 20 years, another related category — fast casual dining — has taken off in earnest, combining the speed and convenience of fast food with the quality and ambiance of casual dining. Brands like Sweetgreen, Chipotle, and Five Guys have become household names, known for delivering time-strapped patrons a dining experience that's a step above fast food.
What is the definition of fast casual dining?
Fast casual restaurants are counter-service establishments featuring heavily customizable and often health-conscious menus, along with flexible ordering and payment options, and a lower price point than their full-service counterparts. By catering to guest preferences and prioritizing convenience, fast casual concepts have steadily risen in popularity, doubling in both sales and location count over the last decade.
Typical Characteristics Of A Fast Casual Restaurant
Limited service or self service

Off-premise and on-premise dining

Lower average meal price than casual or fine dining

Made-to-order food like sandwiches, bowls, salads, and grilled entrees

Unique, highly branded decor

No drive-through
What Was the First Fast Casual Restaurant?
Fast casual is considered the fastest growing restaurant category, despite having emerged relatively recently. Austin-based ZuZu, which serves up handmade Mexican food, lays claim to being the first fast casual establishment, considering their then-CEO coined the term in 1995. Use of the category descriptor has since accelerated across the industry.
Fast Casual Customer Experience
The customer experience in a fast casual restaurant is markedly different than in other concepts. Fast casual customers typically:
Stand in line

Order from a cashier in line or at the counter

Build their own meal

Pay for food before consuming

Take food to go or eat at a table
Fast Casual vs. Casual Dining
Fast casual restaurants have limited table service, whereas casual dining restaurants employ servers and front of house staff. Even without FOH staff, some fast casual concepts encourage diners to eat on site by offering seating, amenities like WiFi, and technology that allows for self-ordering. such as kiosks or QR-code powered orders and payments.
Fast Casual vs. Fast Food
Fast casual restaurants allow guests to build their own meals, whereas fast food restaurants have set menus and often include drive-throughs. Unlike fast food, customization is often encouraged and showcased in fast casual settings. In many concepts, diners are able to see ingredients on display and watch as they're assembled in real time.
What Restaurants are Fast Casual?
Well known fast casual restaurants include:
Panera: A pioneer in the fast casual sector, Panera boasts over 2,000 locations of its bakery/cafe-style restaurants across the country.

Five Guys: While they have a similar menu to many fast food restaurants (think burgers and fries) Five Guys is differentiated by their focus on higher quality ingredients.

Chipotle Mexican Grill: Founded in 1993, Chipotle was an early comer to the fast casual space, and popularized the 'build your own' meal model.

Sweetgreen: Jonathan Neman, the founder of this fast casual salad chain, described his company's mission as "building the Starbucks of real food." Sweetgreen cultivates partnerships with local farms, and caters to health-conscious consumers.

Moe's Southwest Grill: Tex Mex offerings such as burritos, tacos, and quesadillas can be customized to order.
Fast Casual Dining Industry Statistics
How to Open a Fast Casual Restaurant
Thinking about opening a fast casual restaurant? Opportunity abounds. Fast casuals have seen a whopping 500% growth since 1999. Still, with the average profit margin for restaurants between 3-5%, careful planning is essential. To get started, aspiring restaurant owners must:
Decide on a concept

Build a business plan

Secure financing

Scout a location

Identify vendors and partners

Design a marketing plan

Hire a team
Dig into the nuances of each of these steps here.
Fast Casual Restaurant Staff
Here are the typical roles required at fast casual dining restaurants.
FRONT OF HOUSE
Cashier
General Manager
Shift Supervisor
Delivery Driver
BACK OF HOUSE
Dishwasher
Line Cooks
Fast Casual Menu Trends
Fast casual menus typically include items that are quick and easy for service lines to assemble and guests to consume. Health conscious offerings are often included, and global cuisines are increasingly featured, such as Middle Eastern and Vietnamese.
Examples include:
Mexican: Burritos, tacos, and rice bowls

Greek: Salads, pitas, and grilled meats

Pizza: Personal pies customized to order

Middle Eastern: Rice, lentils, vegetable bowls and plates

Salads: Fresh produce and meats, emphasizing seasonality
Fast Casual Restaurant Technology
Point of Sale Terminal: With a POS that features a guest-facing screen, fast casual operators can ring guests up at the counter while displaying their order in real time, to ensure accuracy.
Handheld Point of Sale System: Fast casual establishments may use handheld point of sale technology to 'line bust' (have staff take orders directly from folks in line during peak rush hours) or to upsell guests that decide to dine in.
Order & Pay Technology: QR-code powered ordering is gaining popularity and for good reason. In fast casual establishments, guests can use this technology to pull up a menu, place an order and pay, all without ever having to wait in line or interact with a team member.
Restaurant Apps: Fast casual restaurants often serve the business lunch crowd, meaning they have lots of regulars. With a dedicated app for their restaurant (or inclusion on 3rd party ordering sites) fast casuals can make ordering on the go a breeze, and build a loyal following.
Self-Ordering Kiosk: Kiosk technology allows fast casual diners to place their own orders, while showcasing compelling product visuals.
Analytics: Maximizing throughput during peak hours and having a handle on food costs is essential for fast casual operators. Detailed reporting and analytics can help operators spot and eliminate any inefficiencies.
Kitchen Display Screen: Accuracy is essential for fast casual dining. That's because menu customization is typically a main selling point, and refires can hurt time-to-order targets. With a KDS, orders are received straight to the kitchen, which reduces the risk of errors. Color-coded alerts for modifications and allergies keep the BOH team organized.
Printers: Printers may be used for guest receipts and for guests to keep track of their order number. The kitchen can also print tickets for the line, if a KDS is not in use.
Online Ordering & Delivery: Many fast casuals do a heavy takeout business. Online ordering and delivery opens up a new revenue stream, and can ease the burden on on-premise ordering during peak hours.
Loyalty & Gift Cards: The fast casual concept is a perfect domain for loyalty programs and gift cards. With many repeat and regular customers, restaurant owners can entice diners back with frequent visitor offers (e.g. buy 10, get 1 free), and bring revenue in 24/7 with gift cards available online for purchase.
Email Marketing: According to our 2020 Guest Survey, 34% of diners want to hear from restaurants via email a couple of times a month. Fast casual restaurants can keep in touch with their fan base by alerting them to new menu items, promotions, and specials, via email marketing.
Related Fast Casual Resources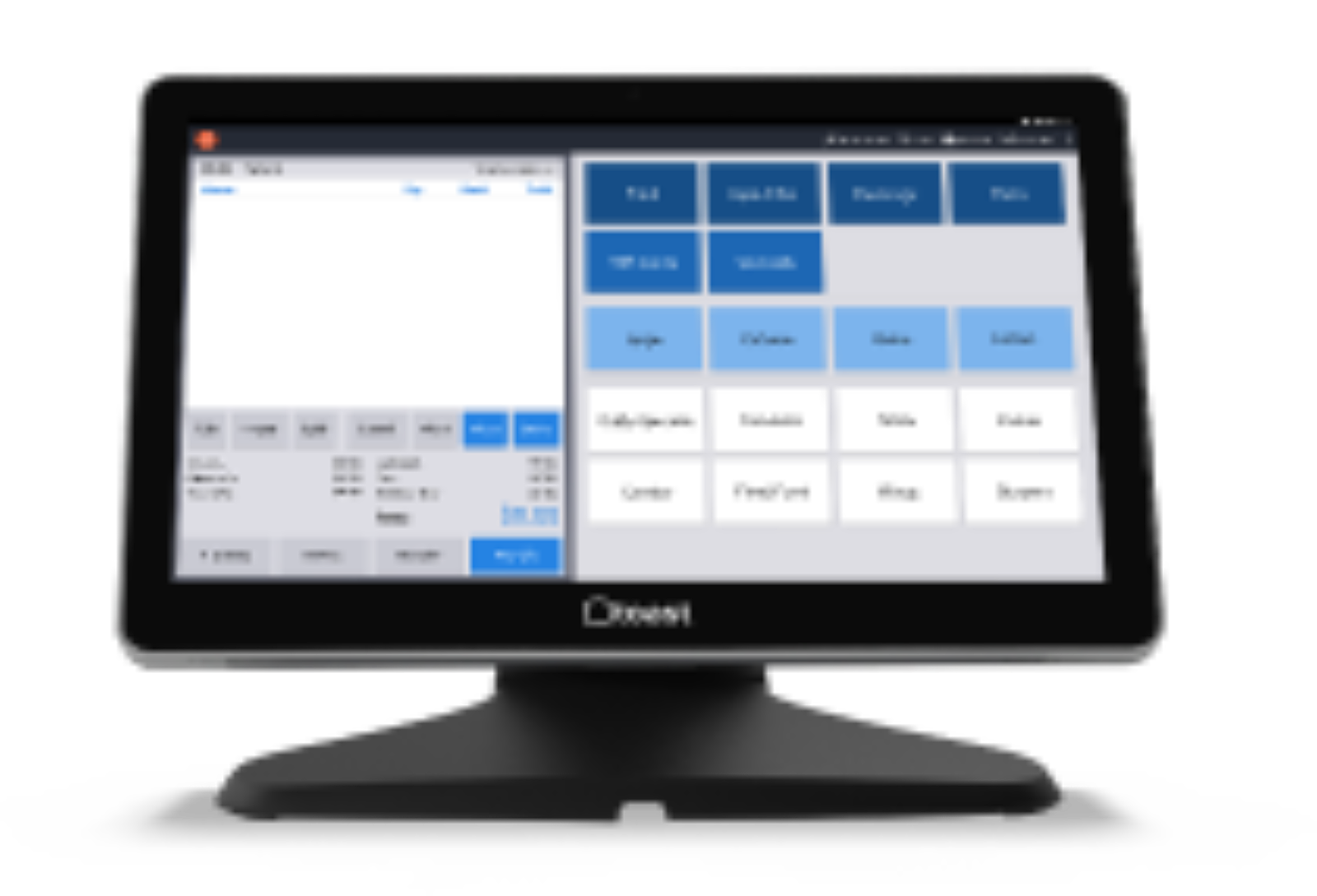 Tech Tip
Learn how a better point of sale system can help you run your restaurant.
Read now
DISCLAIMER: This information is provided for general informational purposes only, and publication does not constitute an endorsement. Toast does not warrant the accuracy or completeness of any information, text, graphics, links, or other items contained within this content. Toast does not guarantee you will achieve any specific results if you follow any advice herein. It may be advisable for you to consult with a professional such as a lawyer, accountant, or business advisor for advice specific to your situation.