With the recent health food craze in the last five years, it's easy to assume that fast food is on a fast decline. What most people don't realize, however, is that it's quite the opposite. Fast food statistics show that this industry is alive and thriving.
Here's 10 fast food industry statistics that show that fast food has no intention of slowing down.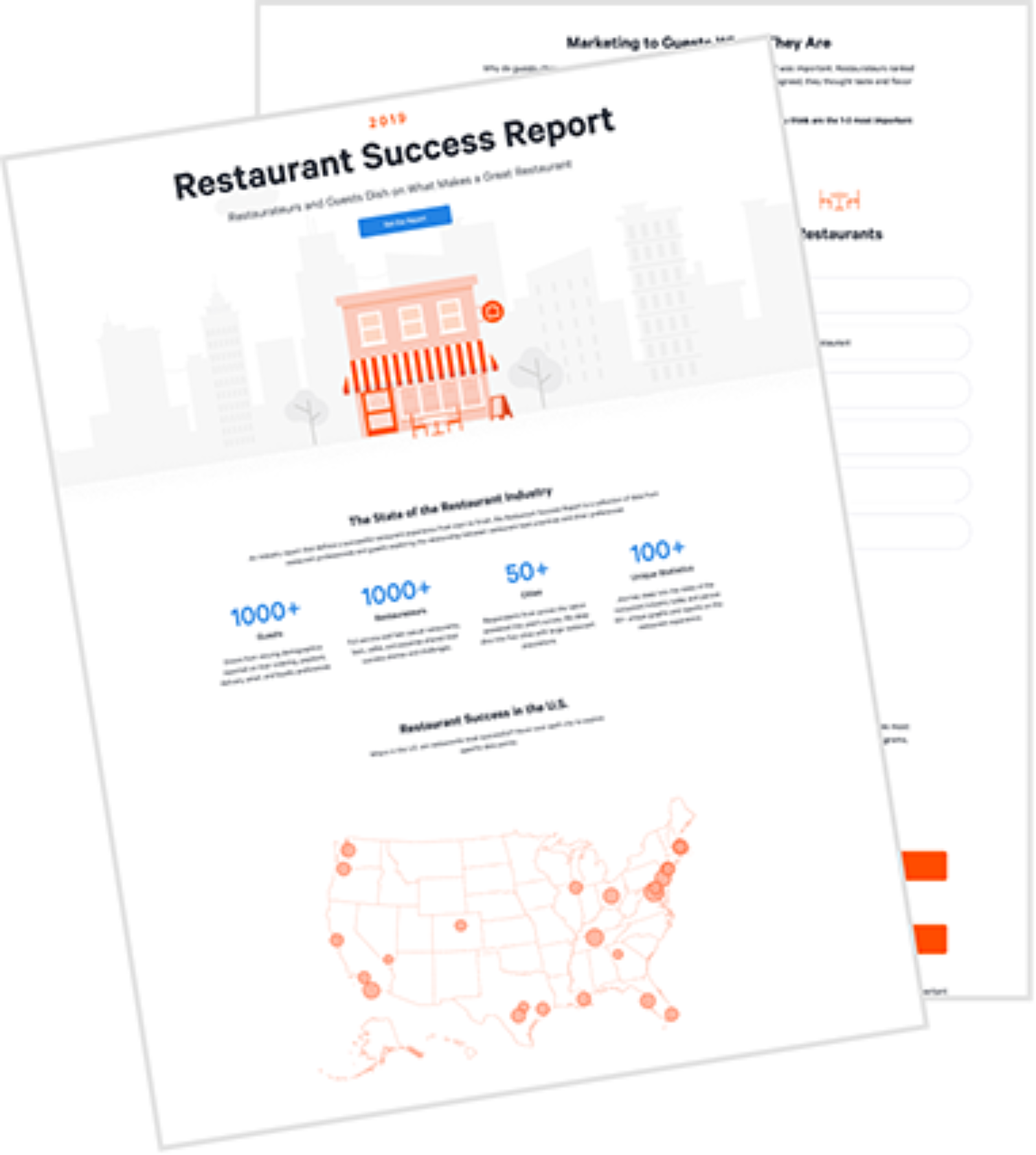 Restaurant Success Report
This industry report collects data from restaurant professionals and guests to help you understand what it takes to create a successful restaurant experience from start to finish.
Download
1) Annual Fast Food Revenue in the US is $110 Billion (source)
Let's face it, based off of statistics, there's a good chance that you or a loved one has eaten fast food this week.
2) 50 Million Americans Fast Food Every Day (source)
According to the Pew Research Center, there are 50 million Americans who eat fast food everyday. That's roughly 1 in 7 people!
3) A Third of Children Eat Fast Food on a Daily Basis (source)
34 percent of children between the ages of 2 and 19 consume fast food daily. Studies show that although newer generations have emphasized an importance of "eating clean", they would rather eat fast food than a full service restaurant.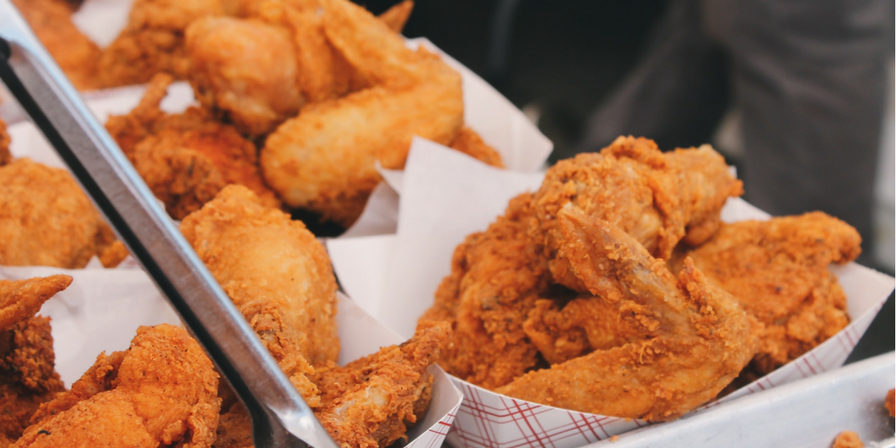 4) The Fast Food Consumption Rate Hasn't Changed in 15 Years (source)
Though most may assume that the popularity of fast food is slowing down thanks to the rise of fast casual, this industry is far from its decline. In fact, its consumption rate hasn't changed in 15 years. To stay competitive with the growing trend of healthy eating, many chains have begun to change their menus to stay in line with the trend of "healthy eating."
5) A Fast Food Meal is 37% of Your Daily Calories (source)
While fast food may be an easy option for when you're in a rush, its nutritional content definitely will not provide you the energy you need for the rest of the day. On average, a fast food meal is worth 37% of your daily calorie intake. It makes up 42.6% of your carb intake for the day, 33.6% of daily fat, and 15.4% of daily protein. That's roughly 3 chicken tenders at KFC and maybe a sip of soda if you're lucky.
6) McDonald's Is Making Cleaner Food (source)
In 2015, McDonald's finally made a pledge to stop serving chicken that is raised on human antibiotics by 2017. The FDA has been cracking down on farmers and ranchers to reduce the use of antibiotics when raising livestock. Though this is a huge step for McDonald's - they're still behind the times in this movement. Panera and Chipotle began their shift from antibiotics almost ten years ago.
In addition, McDonald's has stopped serving buns with high fructose corn syrup and begun to limit the artificial preservatives in their food. It's unsure as to whether these ingredient changes are driven by the FDA or a shift in consumer needs. Either way, they're doing what it takes to stay competitive with both other fast food chains, and the quickly growing fast casual market.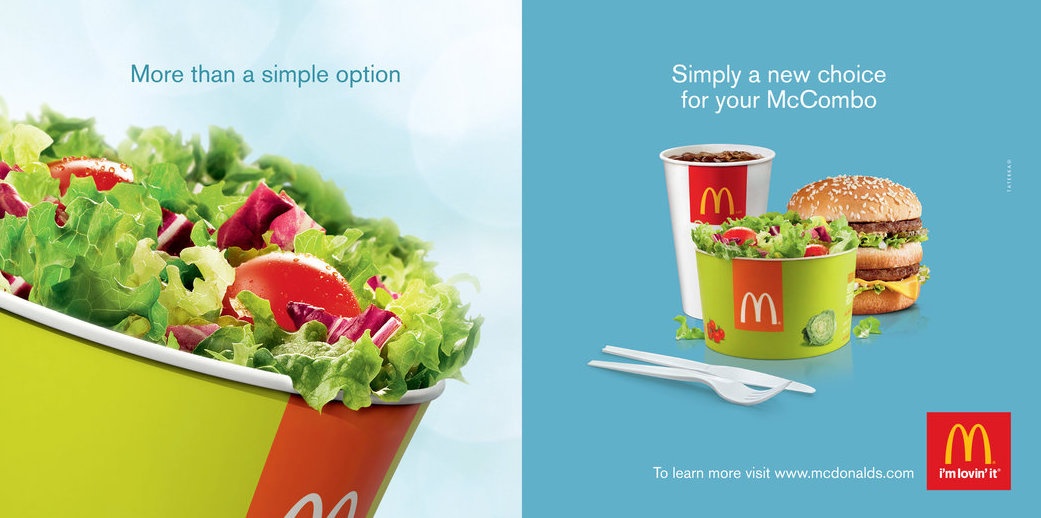 7) The Average Menu Item Is 12% Lower Than It was in 2013 (source)
Surprisingly enough, the nutritional content of a fast food meal is actually lower than it was in 2012. In 2013, fast food restaurants decreased their menu item's calories by 12% which is a 60 calorie average.
McDonald's kick started this movement in 2013 by making yet another pledge to improve their menu in 20 of the largest market's, which makes up 85% of their total sales (source). Though they announced that the menu changes would be finished by 2020, it's apparent that they have already made a huge impact on improving the fast food industry.
8) McDonald's Owns 35,000 Locations (source)
In our 55 Little-Known Fun Facts About The Restaurant Industry post, we learned that McDonald's sells 75 hamburgers a second. But did you know that McDonald's has more locations than Burger King, Wendy's, Taco Bell, and Arby's combined?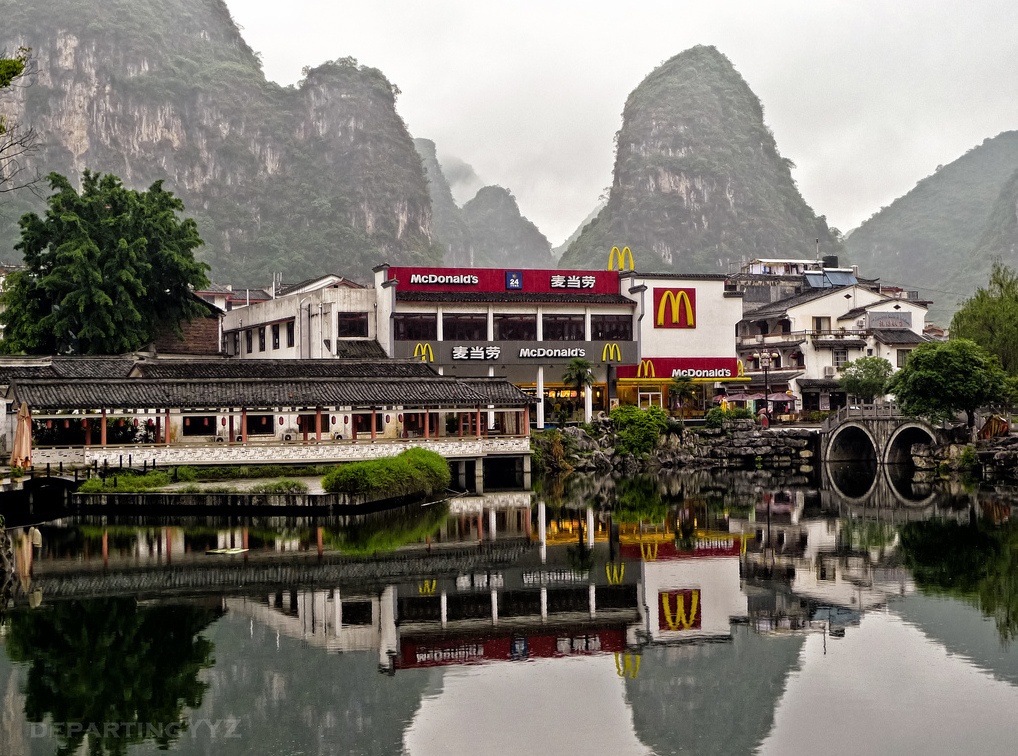 9) McDonald's Is More Recognized than the Christian Cross (source)
To say that McDonald's is a powerhouse is an understatement. Recent studies actually show that the McDonald's arches is more globally recognizable than the Christian cross. 7,000 people were surveyed throughout six different countries, and 88% were able to identify the McDonald's logo, whereas only 54% identified the Christian cross.
10) Children See 3-5 Fast Food Ads Per Day (source)
It's no surprise that McDonald's arches are more recognizable than the Christian cross when kids are exposed to five fast food ads everyday. We can all sing the "I'm Lovin' It" jingle on command, and can pick out the Wendy's girl from a crowd. The mouthwatering commercials have more of an effect on children than you might think. The perceived food quality in commercials in combination with the affordable price can make anyone want to ditch their $10 salad for a Happy Meal.
Fast Food in 2020
As food trends quickly shift to healthier options, it appears that the fast food industry is keeping up the pace. This booming industry wins the hearts of 50 million Americans every day. The current generation of kids are growing up in a time where fast food can be inexpensive and healthy. Having already seen improvements in the past 4 years, it's exciting to see where the industry will be in the coming years.