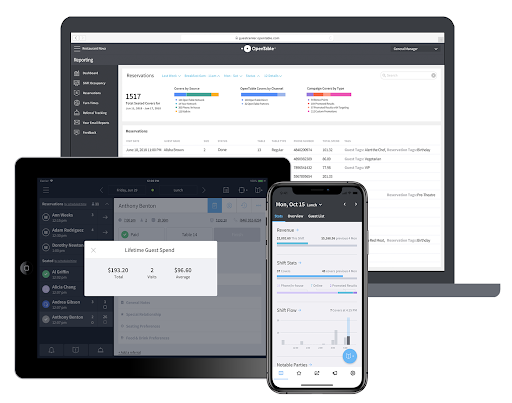 GuestCenter by OpenTable provides seamless reservation and guest management connected to the world's largest network for online reservations.
Its in-service and back office tools are designed to help restaurant staff provide exceptional hospitality, optimize operations, and leverage deep business intelligence insights.
GuestCenter's POS integration gives you access to guest spend insights from reservations enabling you to provide better hospitality, and automates table status updates to help speed up operations during your shift.
Powered by Froala Editor