***Pair Toast & BevSpot and Save Up to $2K!***
Pairing BevSpot with Toast saves you time and money. We believe in the power of our joint solution so much we're offering an exclusive combo discount valued at up to $2K to restaurants that sign up for both solutions.
BevSpot users: Sign up for Toast & Get a Free Toast Terminal Bundle (10" terminal, built-in card reader, receipt printer, 4/5 port switch, & cash drawer)*
Toast users: Sign up for BevSpot & Get 2 months of BevSpot for free!**
New to both Toast & BevSpot? Get both offers!
Sign up here to get started!
With BevSpot all-in-one food & beverage program management software, take faster kitchen and bar inventory, place orders, and uncover sales performance insights to strengthen the health of your business.
Powered by Froala Editor
Fast, Collaborative Inventory & Tracking
Take inventory on any device, even when there's no internet connection. Spot trends to make smarter purchasing decisions and improve your bottom line.
Smart Ordering & Record-Keeping
Ditch the filing cabinet. Instantly send out orders, search your order history, upload invoice images, and effortlessly manage communications with sales reps via BevSpot.
Sales Performance Insights
Calculate sales, profit, and pour costs across each category by reconciling restaurant POS data with inventory and ordering data. Receive sales performance trends, detailed usage data, and variance reports.
Powered by Froala Editor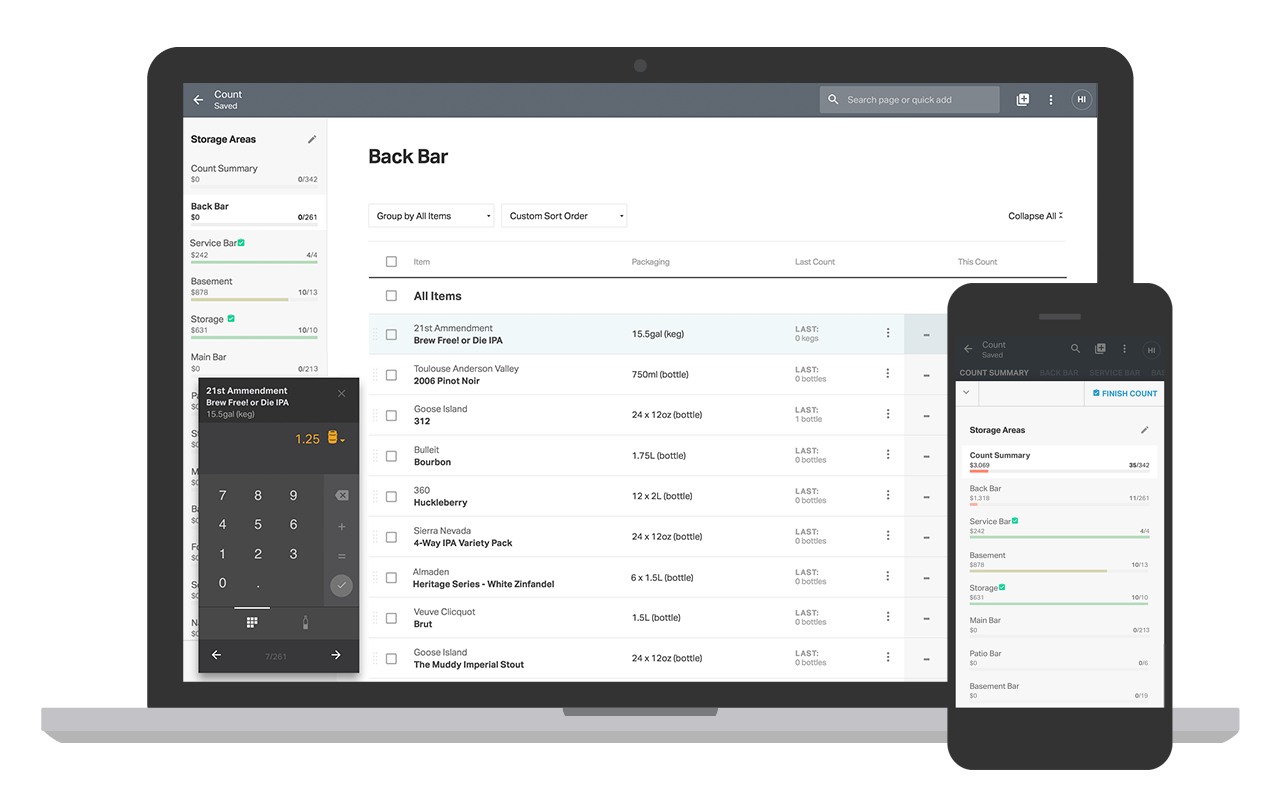 Powered by Froala Editor