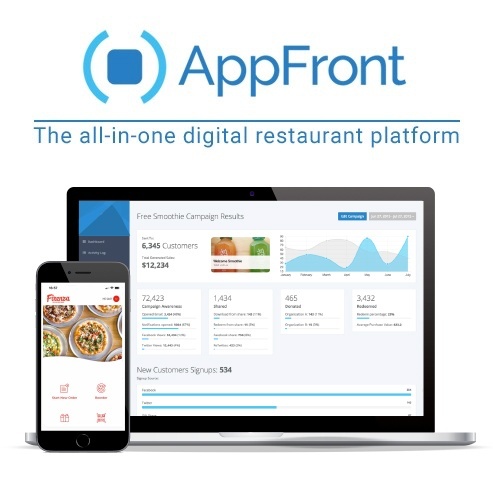 Appfront will enhance your brand with an all-in-one digital restaurant platform, making the online ordering experience simple, seamless and efficient while emphasizing personalization, loyalty and marketing.
Appfront is the perfect complement to Toast POS providing the complete package with a fully integrated solution of online ordering, loyalty, gift cards, payments and strong AI marketing engine.
How Can Appfront Help your Business?

Seamlessly integrate your menu, online orders and loyalty to your Toast POS system
Mobile app and responsive web ordering
All in one loyalty and online ordering
CRM and marketing platform
Fully integrated solution - no need to manage

Turning Data into Revenues:

AppFront captures your customers' data and provides the platform to engage and communicate with them via any digital channel
AppFront collects all of your business' data (from your POS, online ordering site, social networks, etc.) and connects everything into one datacenter, calculates and analyzes the data to maximize your marketing efforts.

All in One or Just One-by-One:

We are an open platform, by all means. You can choose to use one of our solutions, or all of them. We will help you find the best solution for you.