The #1 preferred scheduling solution for Toast customers
Manage your labour and empower your team with easy scheduling, real-time communication, and controlled labour costs.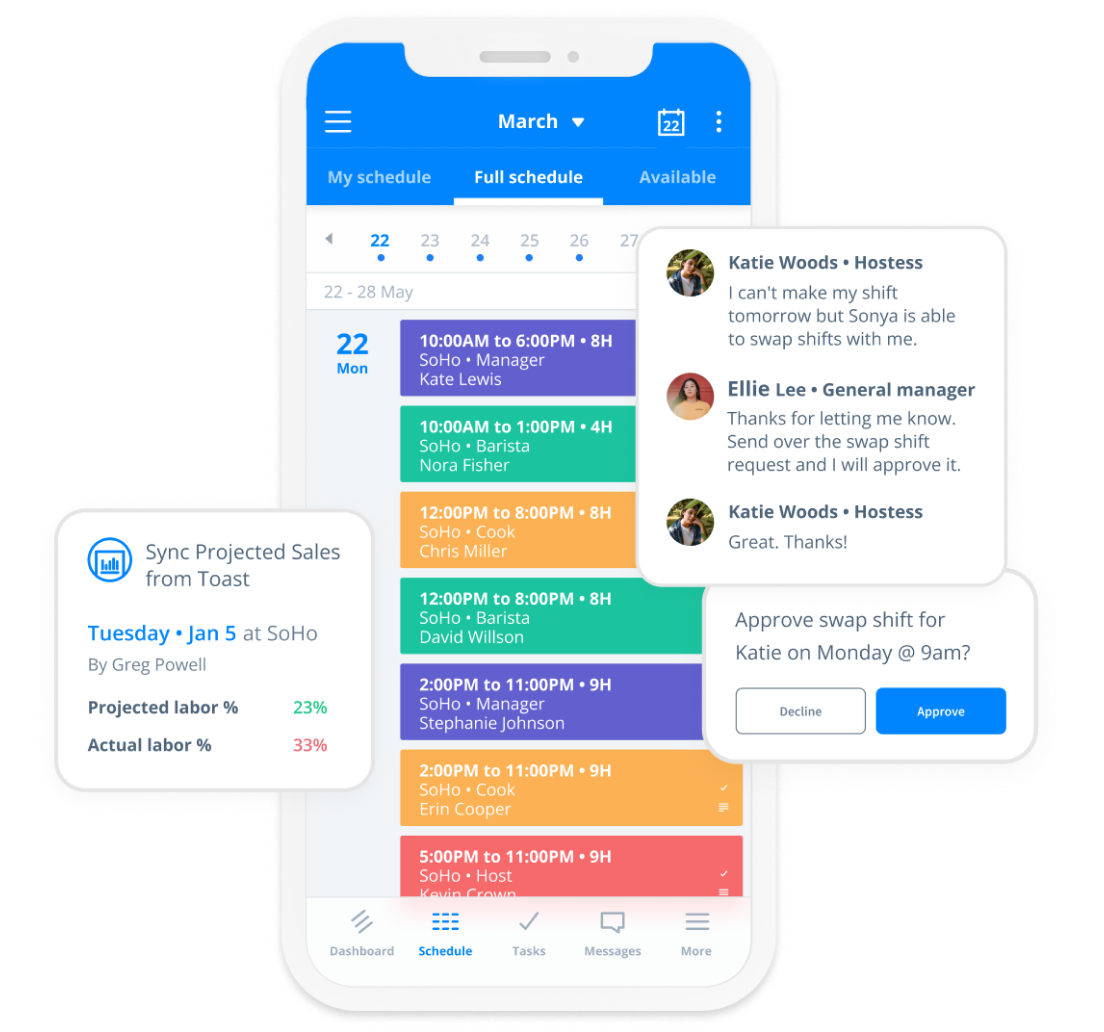 Smarter scheduling for busy restaurant owners
Reclaim your time
Save time each week with an integrated platform between Toast POS and Sling.
Streamline team operations
Keep your team members accountable with easy shift swapping, time-off requests, shift reminders and alert read receipts.
Optimize labour costs
Access labour data synced with your schedules to help you control your labour costs each week.
Powerful scheduling management software to help save you time each week
Everything in one place, working together


No more manual entry. No more lengthy onboarding. Simply import your existing schedules and sync your employee profiles.

Scrap the paper and pen


Quick templates, schedule import, and easily drag-and-drop shifts to help save hours of admin time.

Stop chasing down staff


Employee shift swapping, automated schedule enforcement, and syncing timesheets keeps everything running on time across all your locations.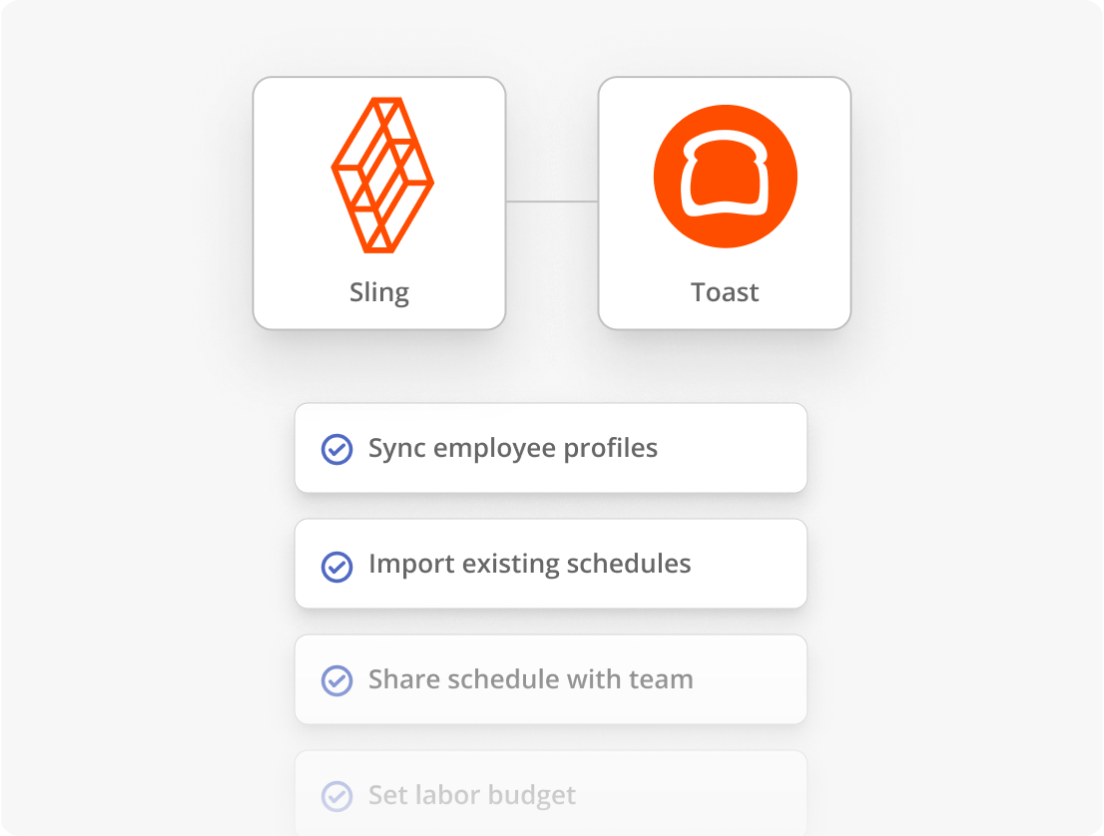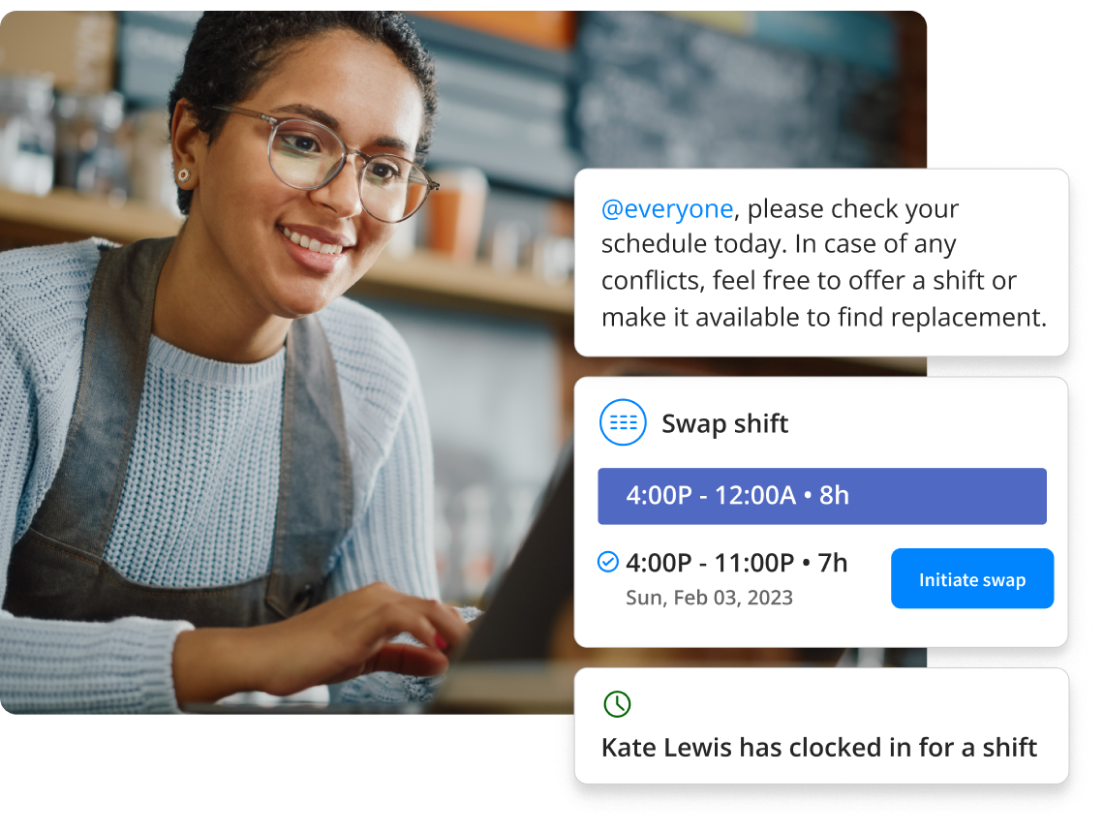 Stay in sync with seamless, real-time communication and notifications
Time clock that works for everyone


Let your team clock in and out remotely with the only mobile timeclock integrated with Toast POS.

Keep team members accountable


Keep team members accountable with easy shift swapping, time-off requests, shift reminders, and alert read receipts.

Keep your team informed


Real-time group messaging, team announcements, newsfeeds, and notifications mean everyone's  in the loop, all the time.
Actionable scheduling insights to help you control costs
Make informed decisions


Make smarter schedules with more accurate and automated sales forecasting.

Get overtime oversight


Easily keep track of overtime with customised budget alarms and notifications.

Keep admins accountable


Make smarter staffing decisions with projected labour cost for each shift and individual, as you schedule.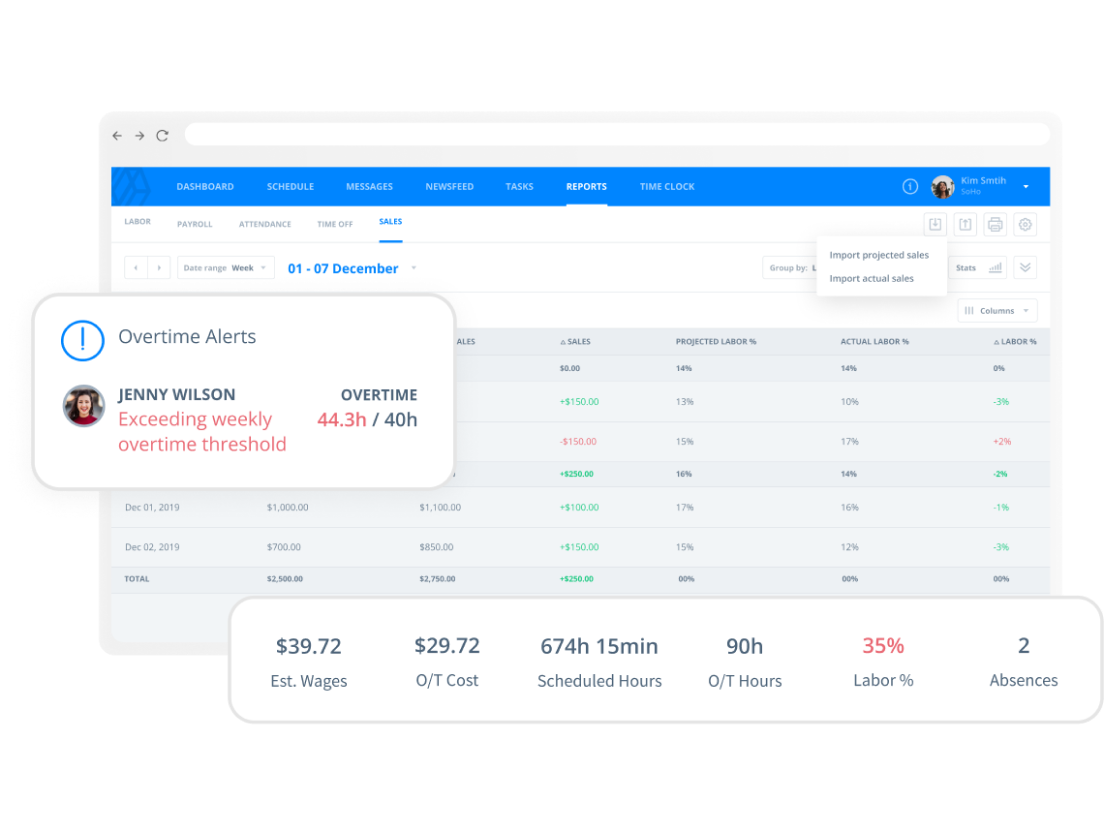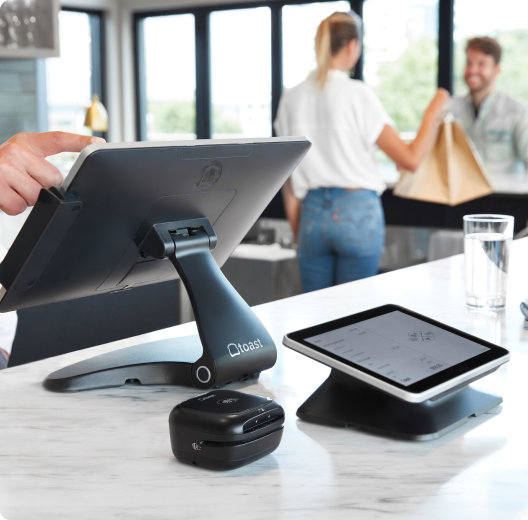 Check out the simplicity of scheduling with Sling by Toast