Easily manage operations across every location
Including easy menu management and versioning, dashboards to view activity and performance across all locations, and corporate level settings for workflow templates, discounting, and tax rates.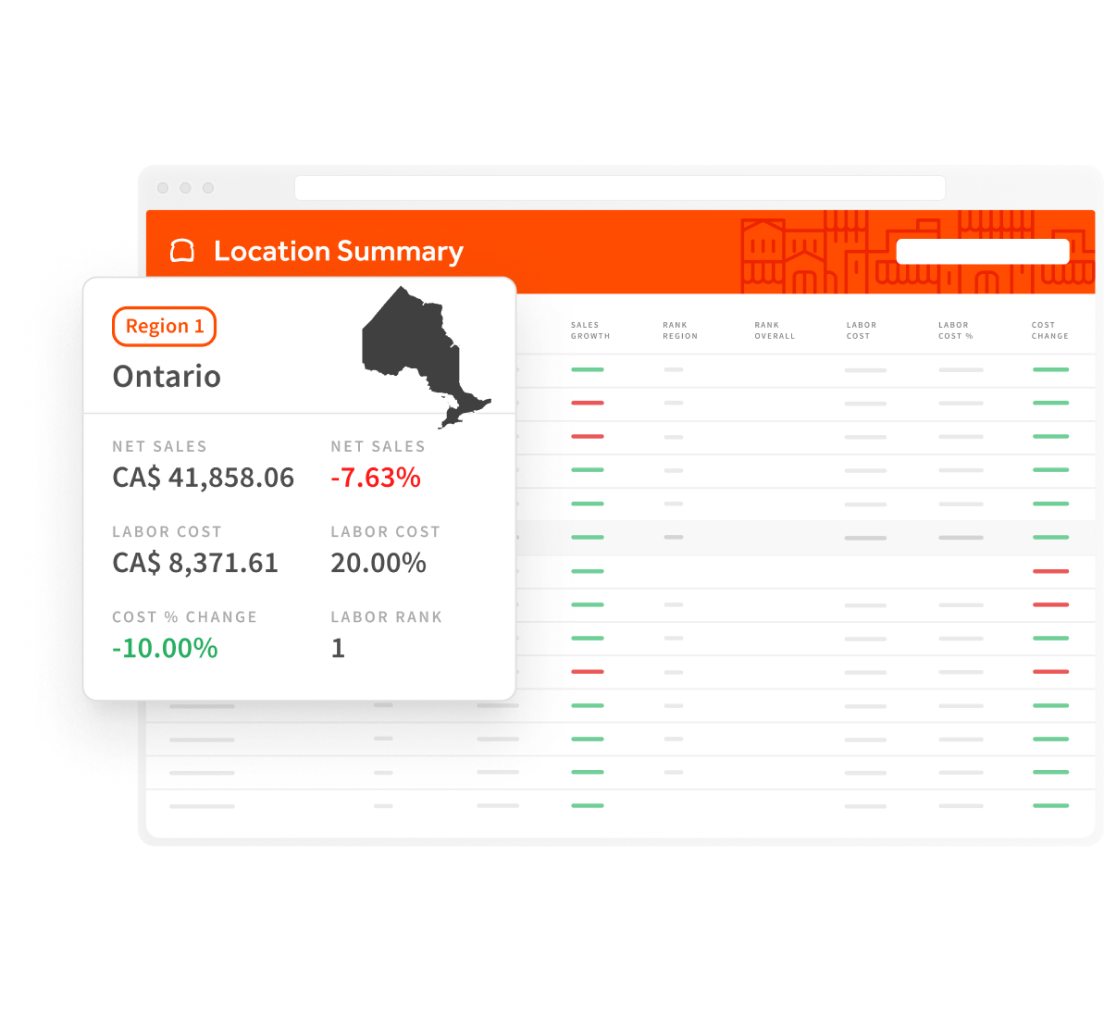 Standardize operations and easily configure menus
Tailor menus to each location, or keep them consistent
Easy menu publishing


Build one menu and it appears instantly at any location you specify.

Menu versions


Offering a dish in one location, but not the others? Offer different options for menus from one dashboard.

Location-specific pricing


Set varied prices for menu items across locations with a single click.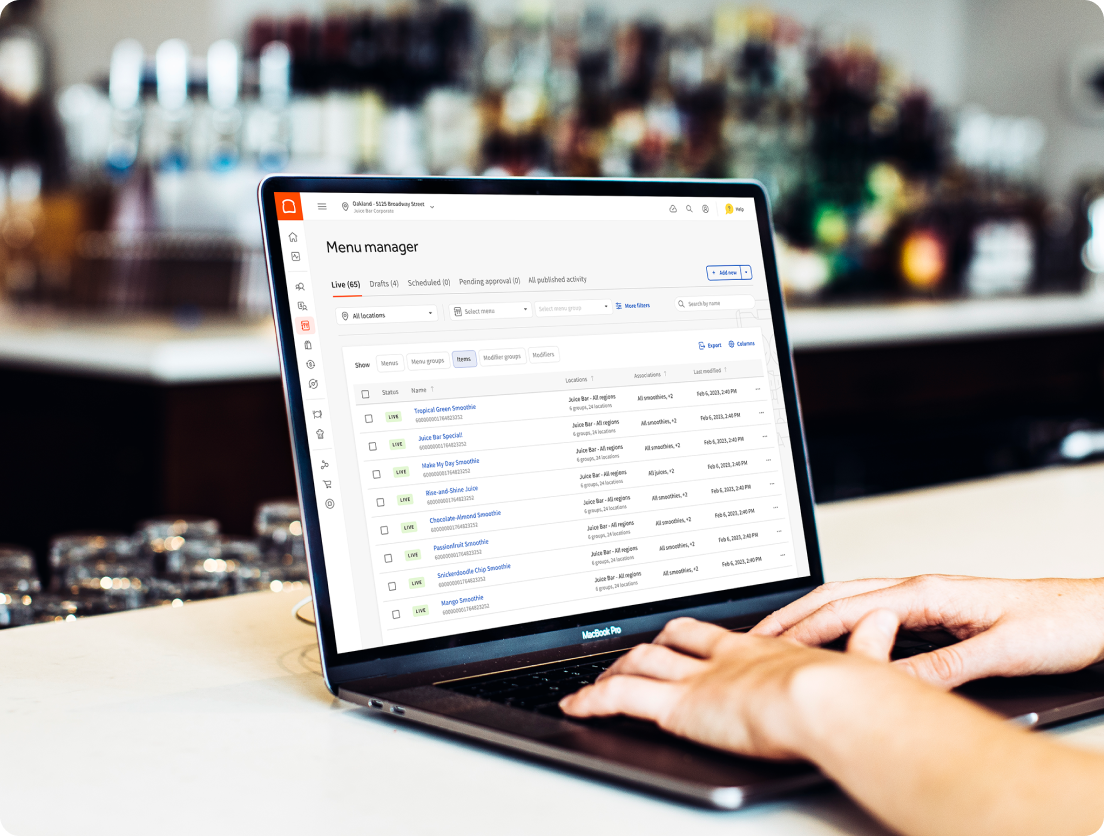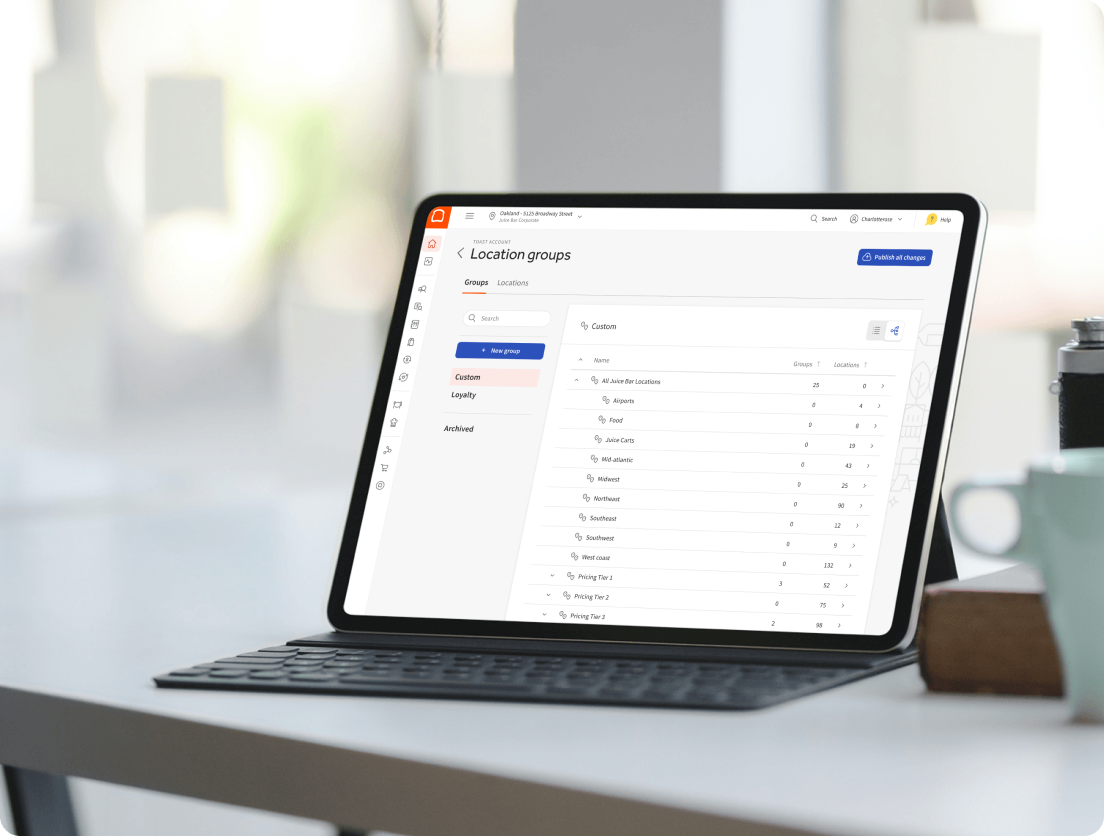 A clear view of your performance – compare data across every location, or dive deep into just one
Sales categories


Compare menu item performance across different locations.

Group location filtering


View your sales and product mix reports at the location or group level.
Maintain consistency and control in your operations with configurable settings at the group level
Prep station configuration


Set up a template for kitchen workflows so new location openings are a breeze.

Void reasons and discount rules


Protect your bottom line with parameters set at the corporate level.

Item-level tax rates


Applicable taxes are configured from the get-go - simply enter the rate when adding new locations.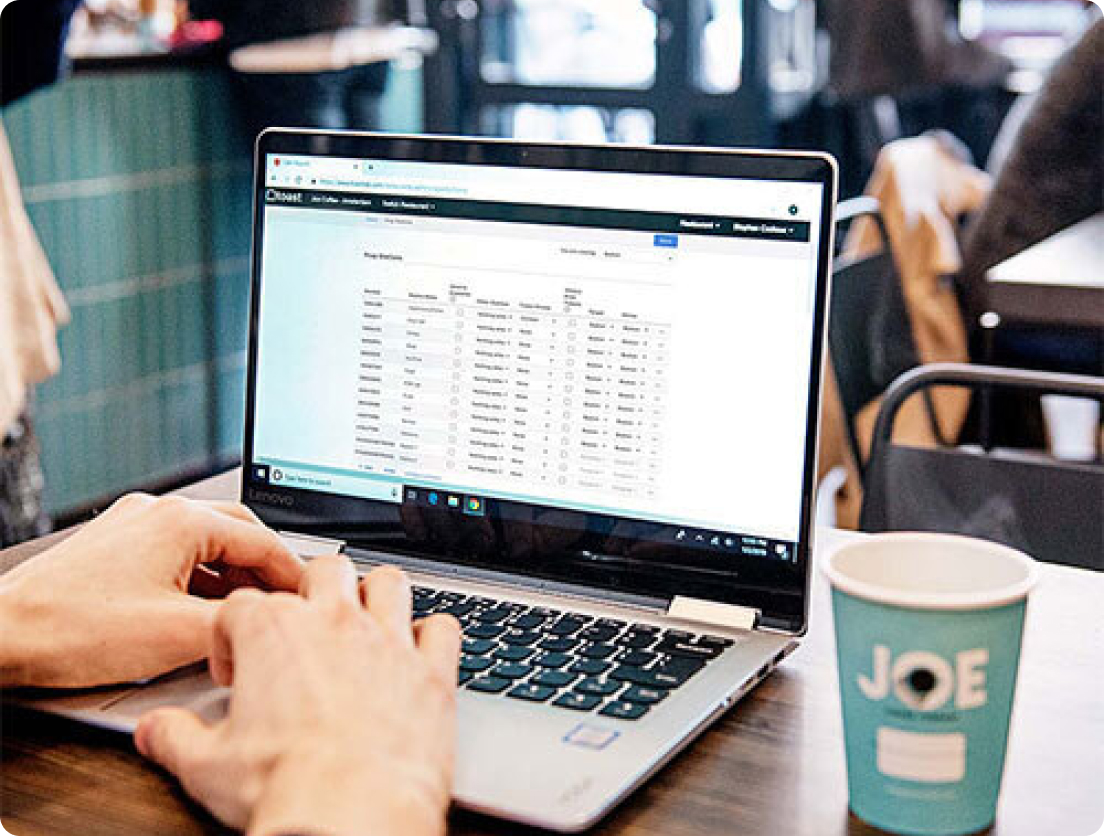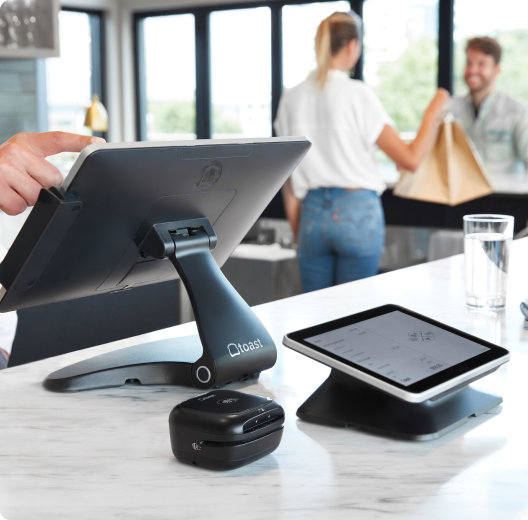 Discover how you can seamlessly manage operations anywhere