1. Navigate to toasttab.com and select Online Ordering.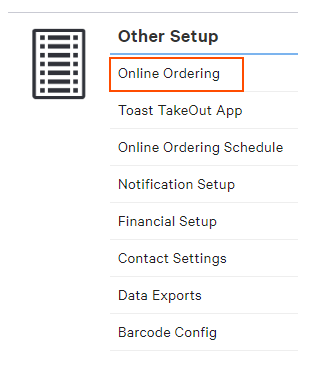 2. From here, navigate to Online Ordering Scheduling Settings and select Yes, guests may schedule orders.

3. Next, set the number of days you would like to allow guests to order in advance. The Default Date Range is set to 14 days. If you'd like to set a different date range, please select Custom Date Range and enter a number of days.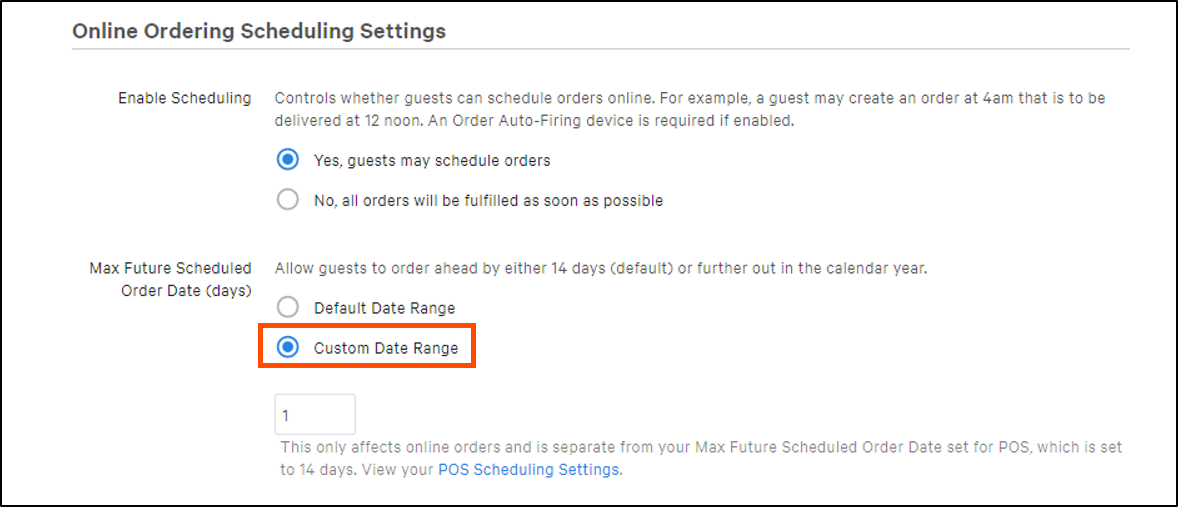 Note: We recommend setting up a custom date range allowing guests to schedule orders one day in advance of pick up.
4. When finished, select Save and Publish to finalize your changes.