1. To locate your restaurant information, navigate to the Marketing section after logging into toasttab.com. Then, select Restaurant Info.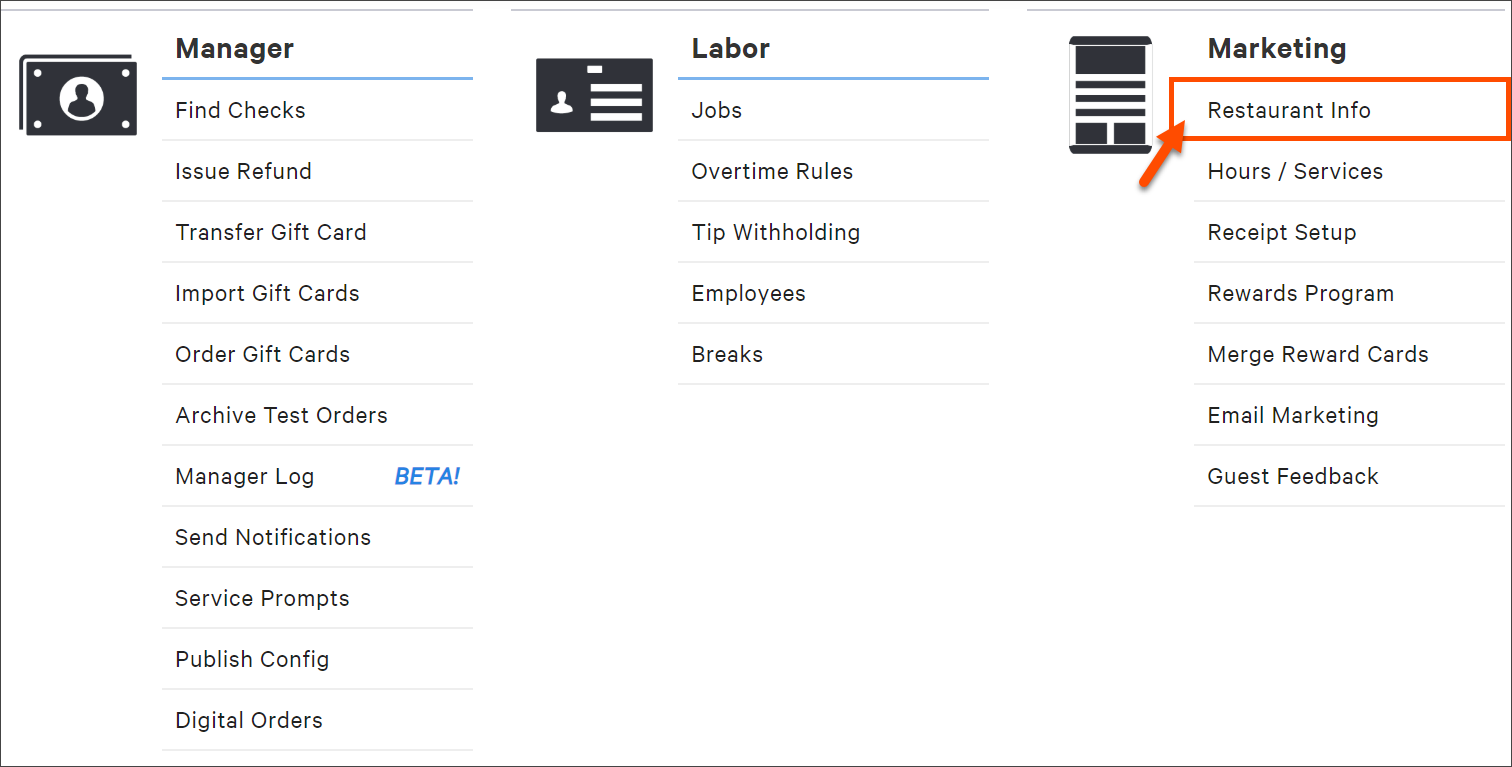 2. Here, you can view and update your restaurant information, including your Restaurant Name, Address, Phone, and your Restaurant Logo.

You also have the ability to add a Banner Image that would appear at the top of your web-page. If you do make edits to your logo, make sure your images match your brand!
Note: All images must be a .png file and Toast recommends following these guidelines:
Restaurant Logo - Square, 180px by 180px (minimum)
Banner Image - Rectangle, 1920px by 1080px


Online Ordering Website Link
It's critical that you place the link to your online ordering website on your restaurant's website and other digital platforms!
1. If you need to locate your restaurant's online ordering website link, also known as your Toast Tab Page URL, navigate to the Toast Tab Page section of this page.
2. This is where you can find your Toast Tab Page URL. This is the link to your online ordering website. You can copy and paste your Toast Tab Page URL to your restaurants website and social media platforms.

Note: When copy and pasting, don't forget to include "http://toasttab.com/."
Always remember to Save and Publish your changes!