Set your Online Ordering Hours
Once logged into toasttab.com, navigate to the Other Setup section and select Online Ordering Schedule.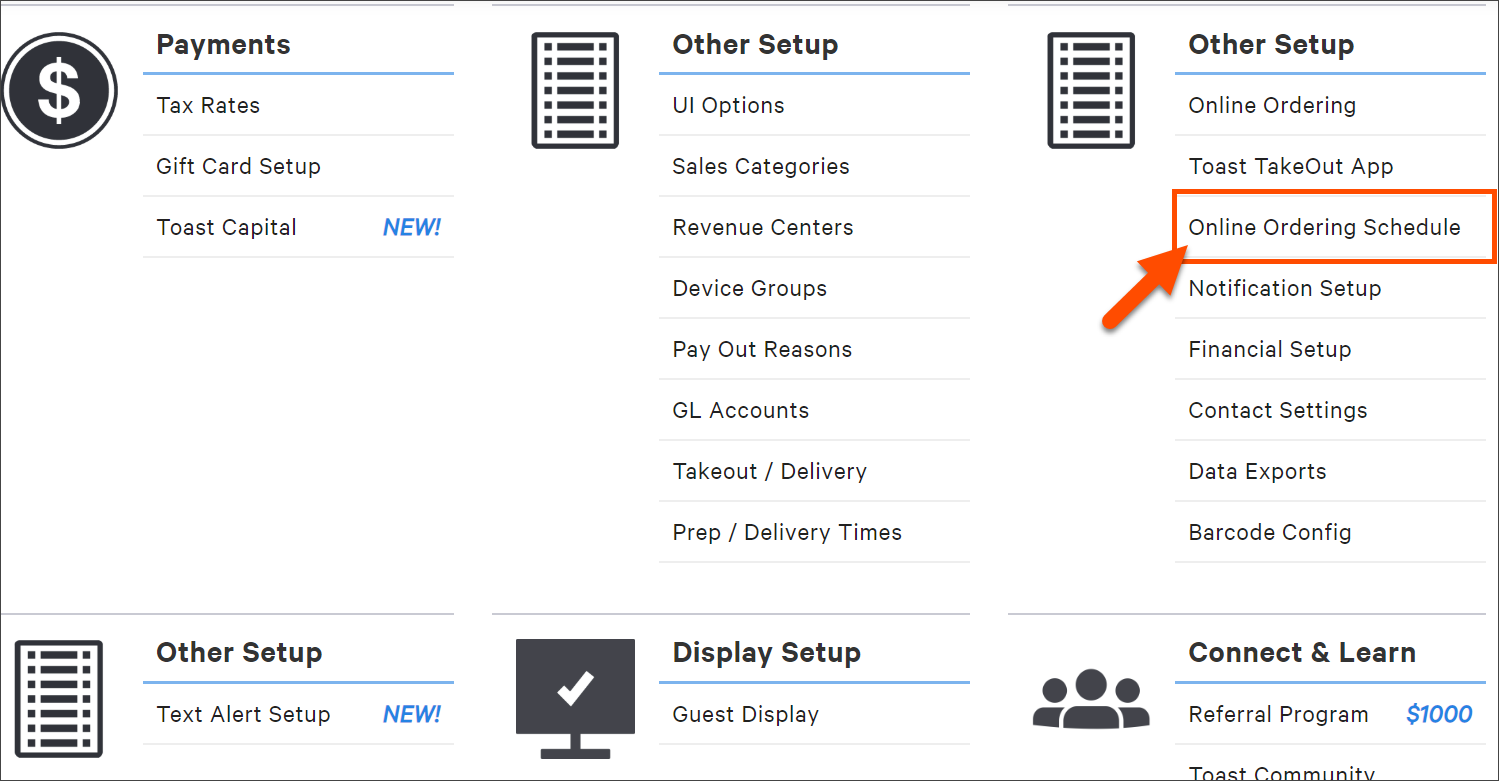 Under the Online Ordering Hours section, you can view the Online Ordering Hours you submitted on the menu template. To make an update, select Edit for the day you'd like to change. We recommend you stop taking Online Orders 1-2 hours prior to close to ensure you fulfill all orders.
Note: This section is used to schedule hours for both takeout and delivery if delivery is enabled for your restaurant.

You can also add time intervals to accommodate meal shifts by selecting +Add Interval. Use the drop-down menus to select minutes and the time of day.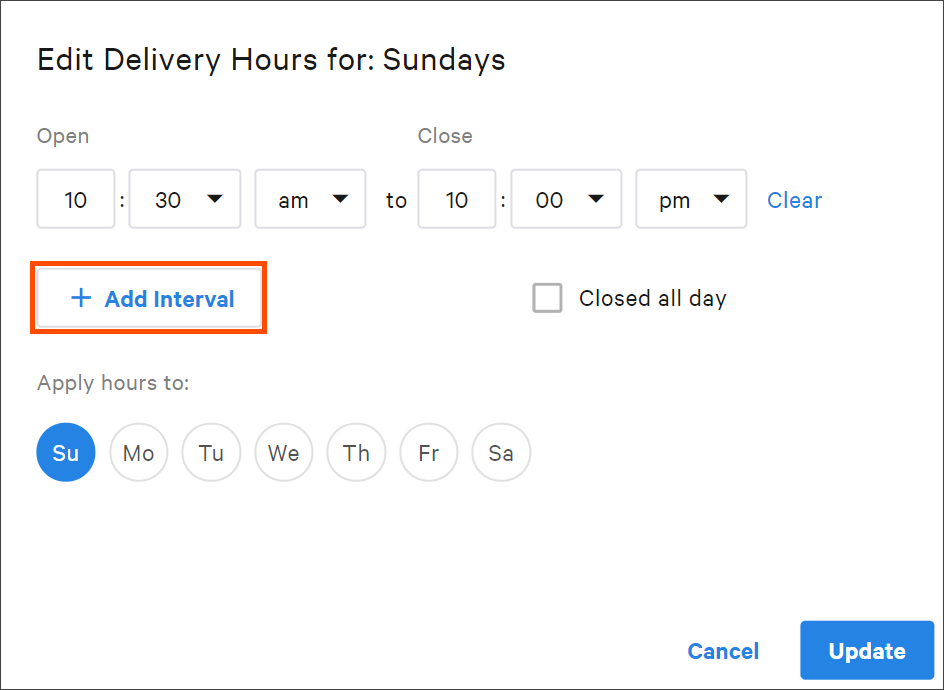 For example, the image below is showing a restaurant whose Online Orders on Sundays are available from 10:00 am - 12:00 pm, but not available from 12:00 - 12:30, and then available again at 12:30 pm - 10:00 pm. Adding time intervals is useful if you want to ensure employees have a break for lunch, etc.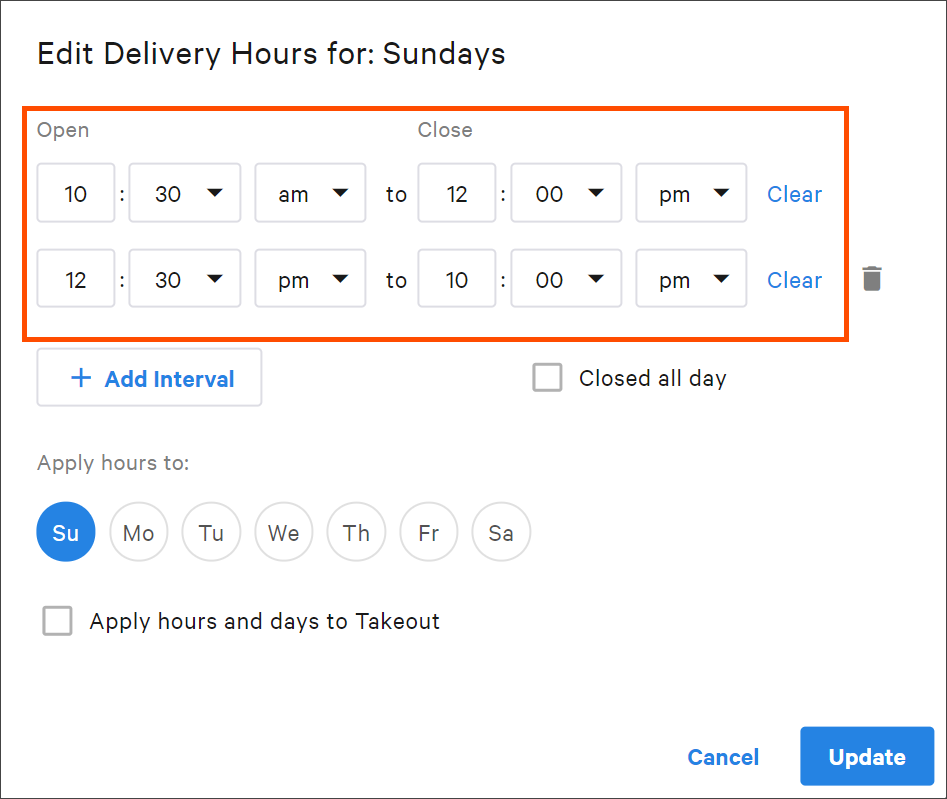 To apply the same hours to other days of the week, select the day(s) under Apply hours to for any applicable days. You also can apply these delivery hours to Takeout by selecting Apply hours and days to Takeout.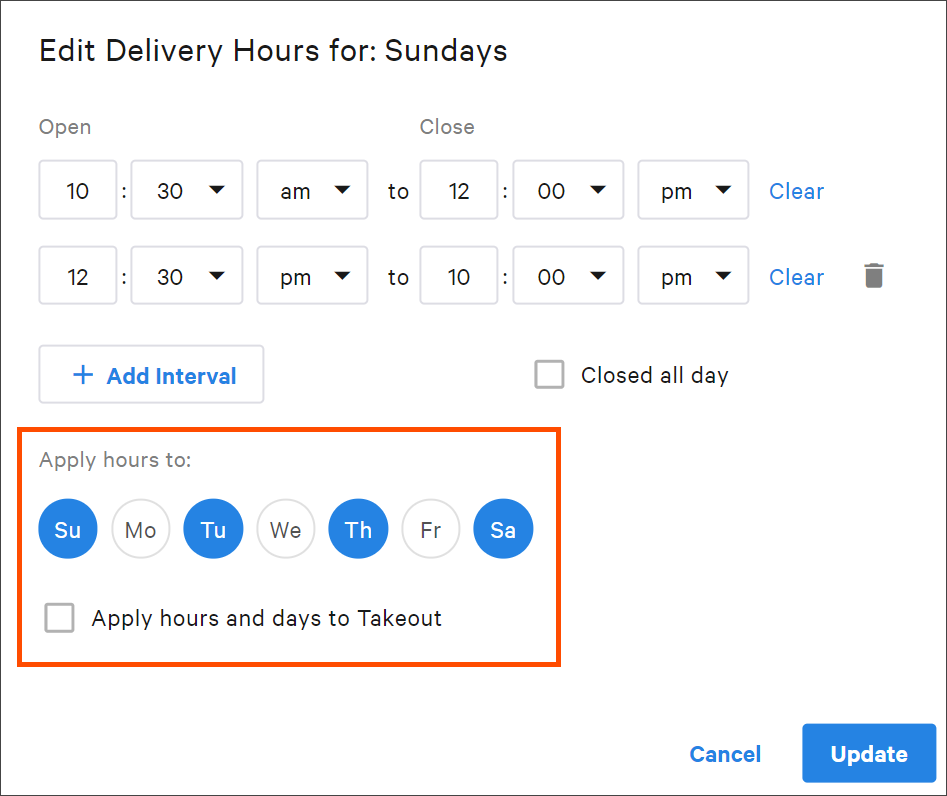 Schedules can also be edited to include days that you are closed by selecting the Closed all day box.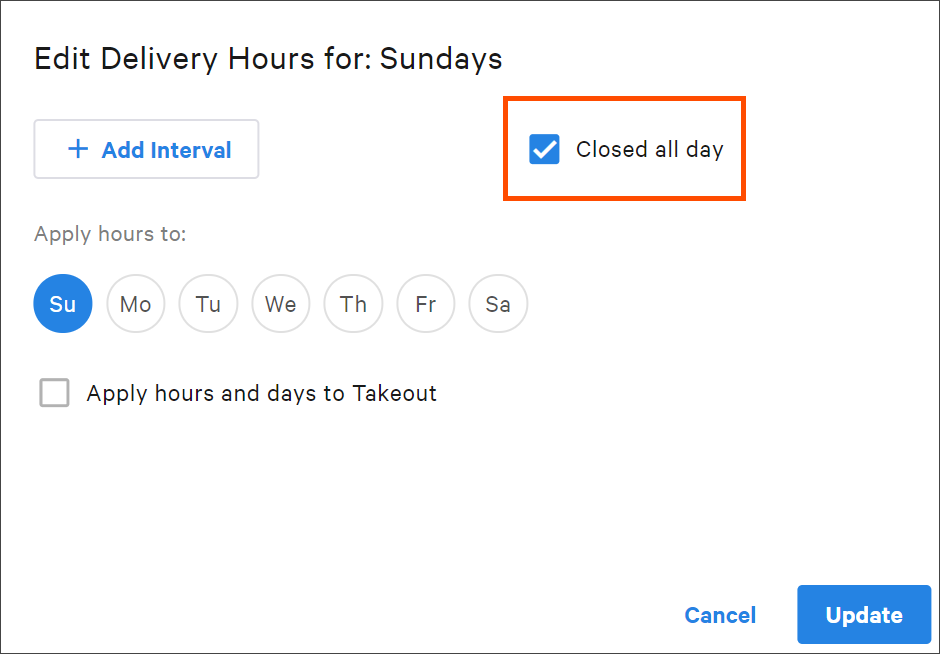 If you make any updates, make sure to select Update to save your changes!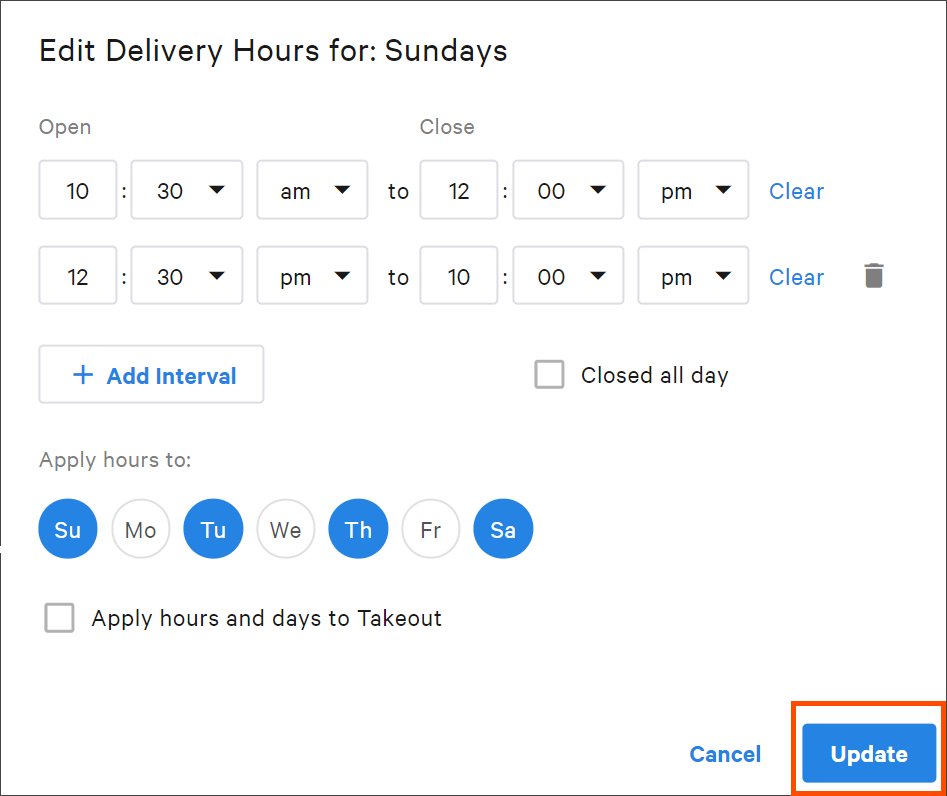 Make sure to Save and Publish your changes when finished.