Incoming orders can be tracked and marked as complete from the Digital Orders page.
1. To find the Digital Orders page, navigate to the Manager header in toasttab.com and select Digital Orders.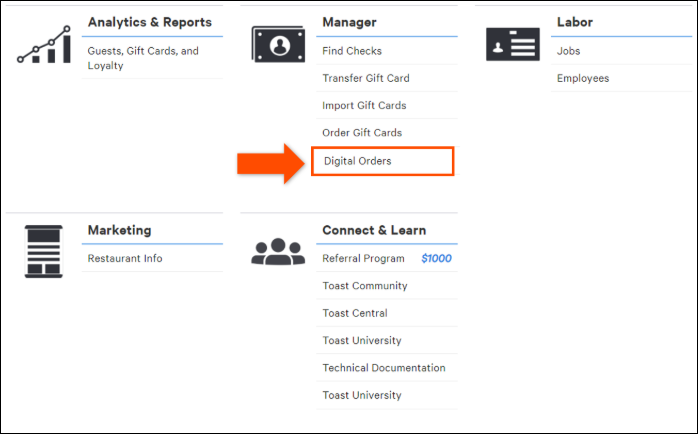 2. All orders will be shown in a list view under the Active Orders tab. New, unacknowledged orders will be listed in green.
3. To view order details, select an order from the list. Be sure to enter the order exactly as pictured into your own POS system.

4. Once the order is fulfilled, mark it as complete by selecting the blue button in the bottom right corner of the order details window.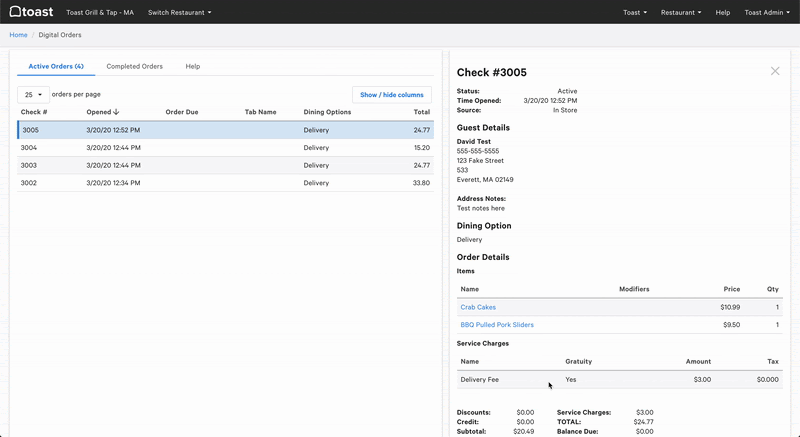 After the order is marked as complete it will appear in the Completed Orders tab.