How to Add Employees to Your Toast Account
1. Navigate to the Labor header in toasttab.com and select the Employees section.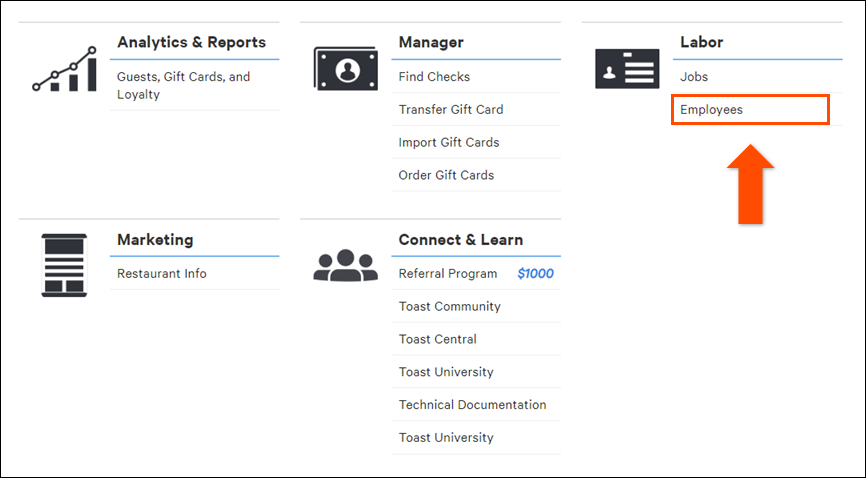 2. At the top of the page, select + Add User and choose Invite New User from the dropdown menu.
3. Enter your staff member's email address and select Gift Card Redeemer as their job title.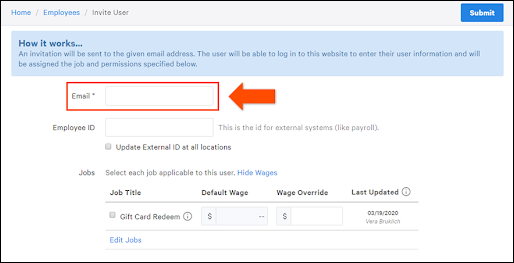 4. Select Submit in the top right corner of the screen.
5. An email will be sent to your staff member's email address to complete the creation of their account. They will be prompted to create a password that they will then use to log in to Toast Now.