When you first select Email Marketing from toasttab.com, you'll be prompted to update your sender settings. This is where you can import any additional contacts you may have from a previous email marketing service and ensure all of your restaurant's contact information is presented accurately.
1. In toasttab.com, navigate to the Marketing section and select Email Marketing.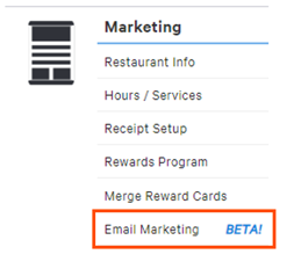 2. Then, select Let's go to get started.

3. Select Upload New Logo to upload your restaurant's logo. We recommend using an image that is no larger than 4 MB and is saved in a JPG or PNG format. Then, enter your restaurant's street address in the Default address field and select Continue.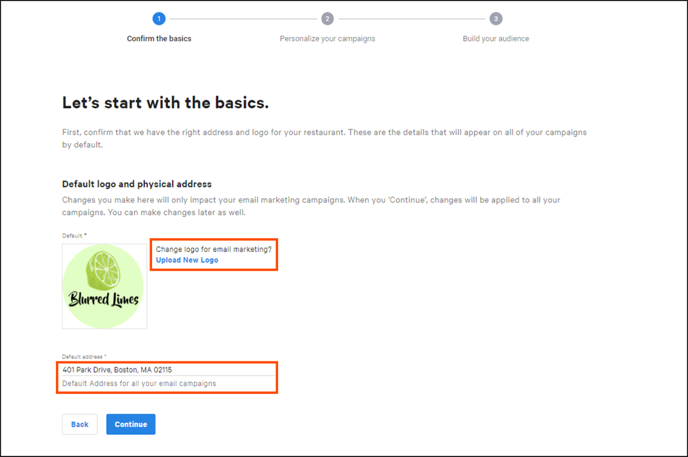 4. Then, enter the email address you would like to receive guest responses to. Make sure this email address is checked regularly and responses are addressed promptly to keep guests engaged.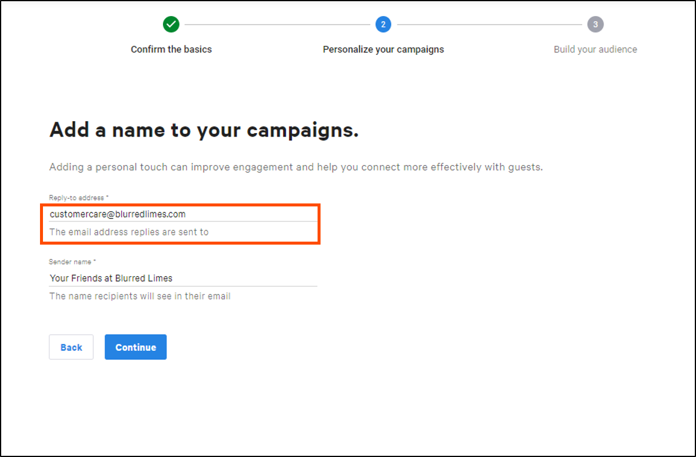 5. Add a personal sender name. This makes guests feel like they are receiving emails from a person, and not just a large company. Consider entering the restaurant owner's name or "From the Team at [Restaurant Name Here]." When finished, select Continue.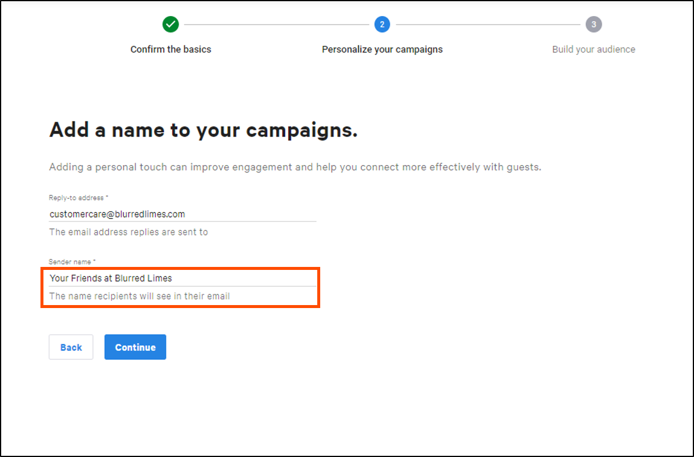 6. Have a list of guest emails you'd like to add to your Toast Marketing database? Upload your contact list as a .csv or .tsv file by selecting Subscribe Contacts.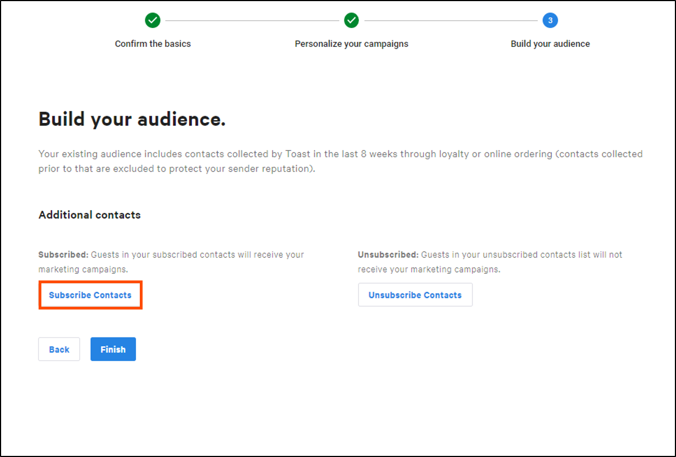 Note: Toast Marketing can only send emails to guests from all locations at this time. If you have multiple locations using Toast, stay tuned for a future update to allow emails to be sent by specific locations.
7. Then, select Finish.