If you have guest emails from a previous service that you'd like to add to your Toast Marketing database, follow the steps below to import them via .tsv or .csv file.
1. In Toast's back-end, navigate to the Marketing section and select Email Marketing.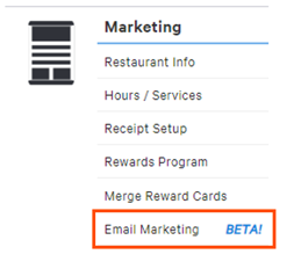 2. From the Toast Marketing dashboard, select Settings or scroll down to the Contacts section and choose Manage Contacts.

3. Under Import Your Contacts, select + Upload email subscribers. Note, if you have multiple locations using Toast Marketing, the email addresses you upload will be added to the audience list for the restaurant location you are logged in to as well as the audience list for the whole restaurant group.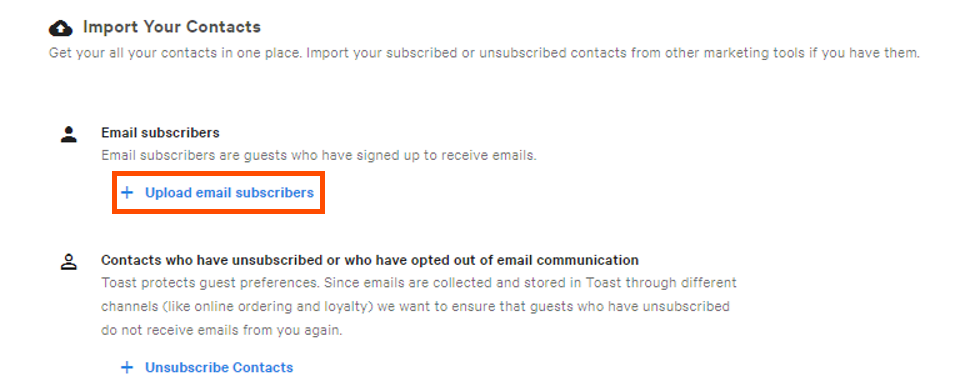 4. Then, indicate that you accept Toast Marketing's terms and conditions by selecting I certify.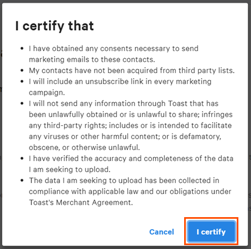 5. In the Bulk add Subscriptions pop-up, select Upload data from file and choose the desired .tsv or .csv file from your computer.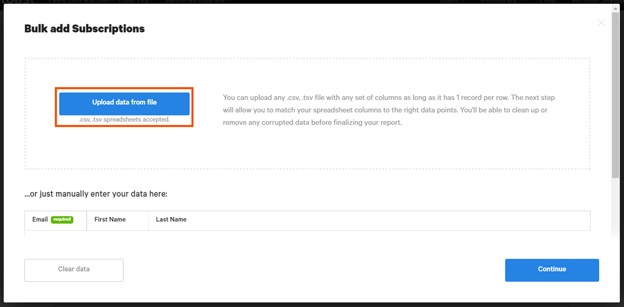 6. Then, choose Yes or No to indicate whether the uploaded file includes column headers / names.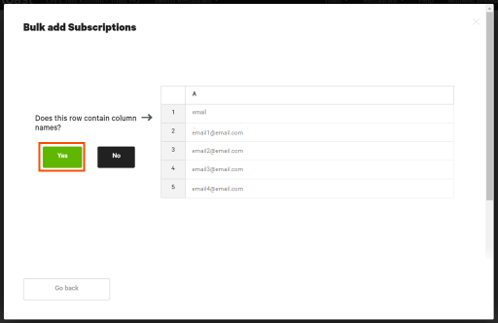 7. On the next screen, select the dropdown to match the columns in your document to the preset mapping fields Email, First Name and Last Name.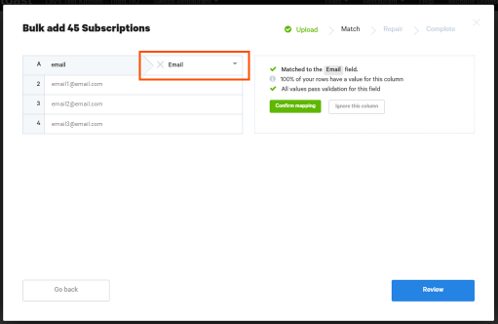 Note, the First name and Last name fields are encouraged but are not mandatory for upload at this time.
8. When you're finished, select Confirm mapping. Any data other than email address, first name and last name will be discarded.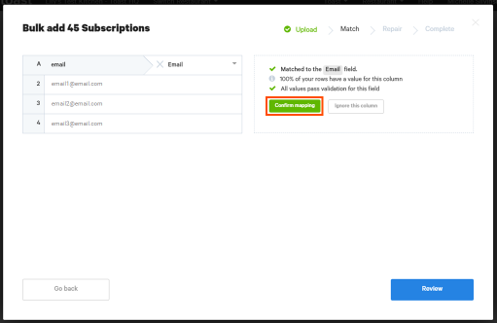 9. After all columns have been mapped, select Review to continue.
Here, you will be able to see all data you have entered and use the toggle at the top of the screen to identify any issue areas within your data (i.e. incorrectly spelled email domains). To correct invalid data, select the cell and type in the correct information.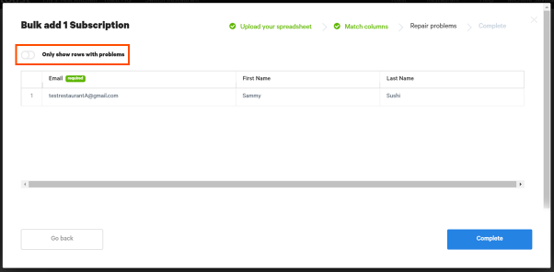 10. Select Complete.
11. When prompted Are you ready to submit? select Yes.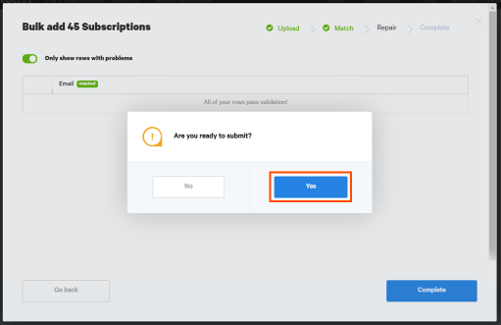 Nice work! You've successfully added new guest emails to your Toast Marketing database. Once you see the following success message, you can either choose to stay on the Manage Contacts page or start a new Toast Marketing Campaign if you're ready.